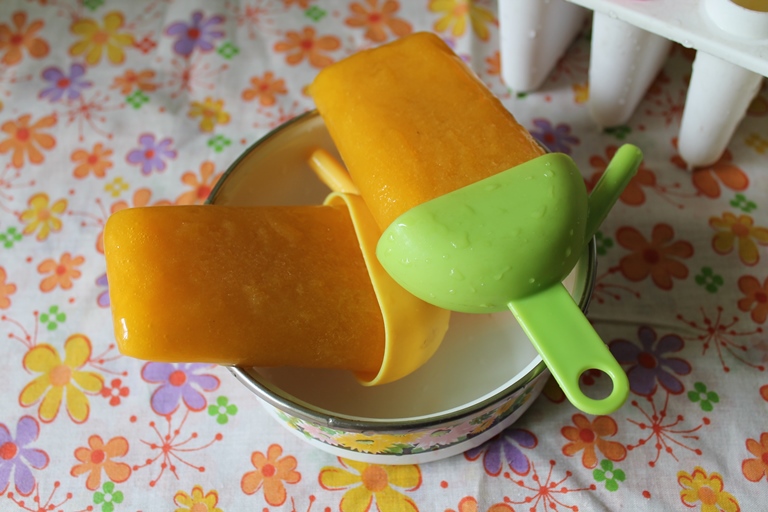 Popsicles are my favorite thing to do on a hot summer day. They are a great alternative for icecreams. You can freeze any fruits you like in a popsicle mould and enjoy them anytime you like. These are so popular among kids. They love to have this. So if your kids are a fussy eater for fruits, you can freeze any fruits into popsicles.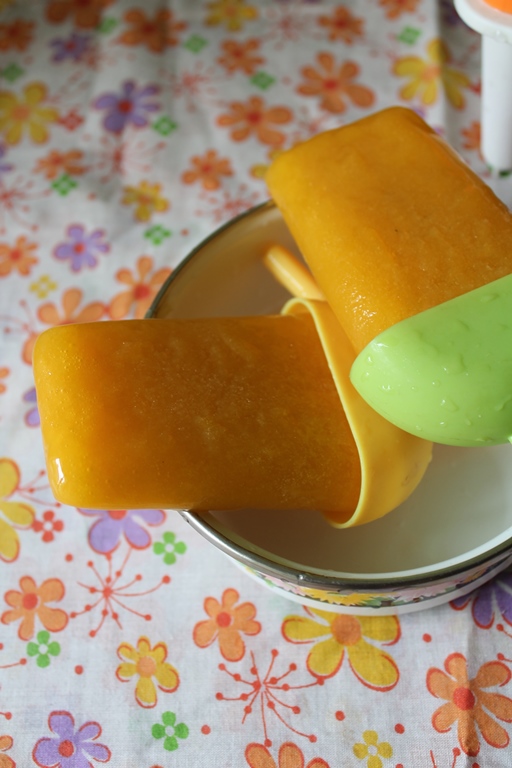 I have already made grape popsicles and they were a huge success. So i took that idea and made my favorite fruit posicles, they are MANGOES. I love having mangoes all time, just like that or in any form. They are my absolute favorite fruit in the world apart from oranges. And these popsicles have become my recent addiction.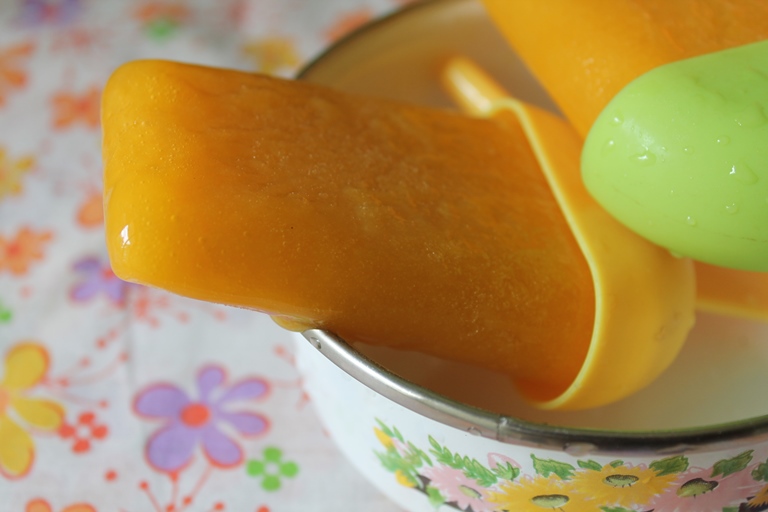 Because of my addiction, i have made a lemon and mint popsicles. And i have also made a vermicilli ice too. I will post them very soon. So keep checking my blog.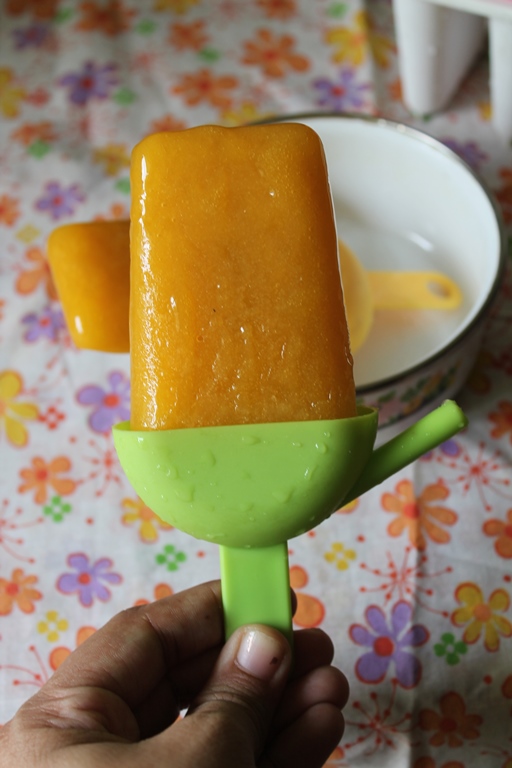 Preparation Time: 15 mins
Freezing Time: ovenight
Makes – 4 to 5 popsicles


Ingredients:
Ripe Mangoes – 2 large peeled and chopped
Sugar – 1 cup
Water – 1 cup


Method:
Take mangoes in a blender and make into a fine puree.Add them to a jug.
Now make syrup, by heating sugar and water in a sauce pan. Melt them till they are completely dissolved.
Pour this over the pureed mangoes and mix them well.
Take your popsicle moulds and pour this into them.
Cover them and freeze 8 hours or overnight.
When serving, run warm water over the mould and release the ice from them.
Serve immediately.


Pictorial: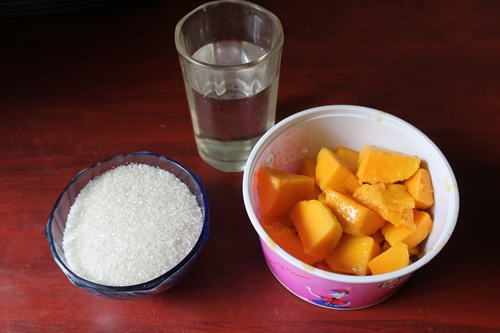 Take all your ingredients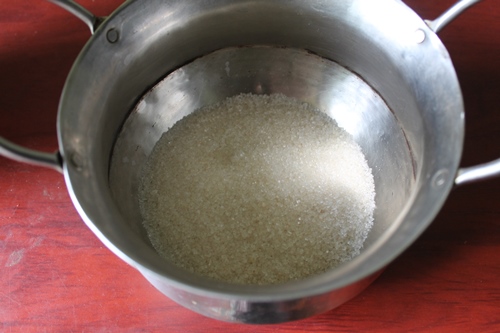 Make syrup first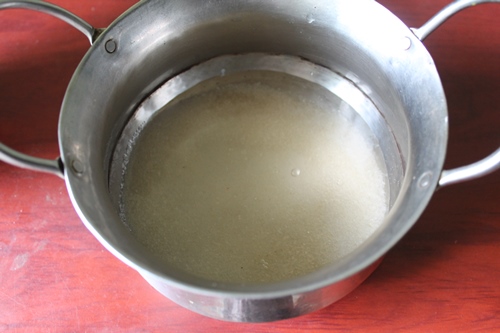 Add water to sugar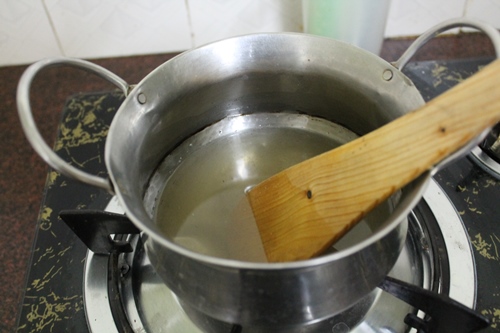 Heat them to melt it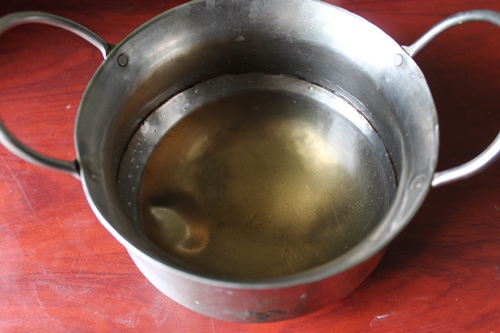 Simple syrup done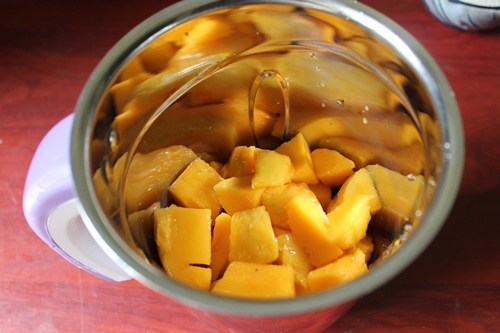 Take mangoes in a blender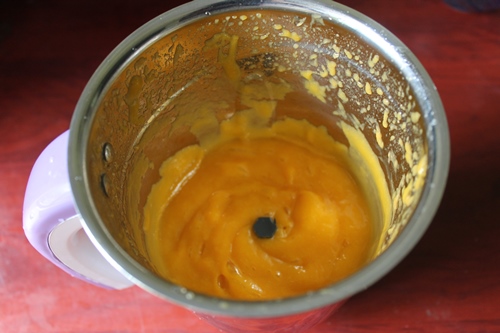 Puree them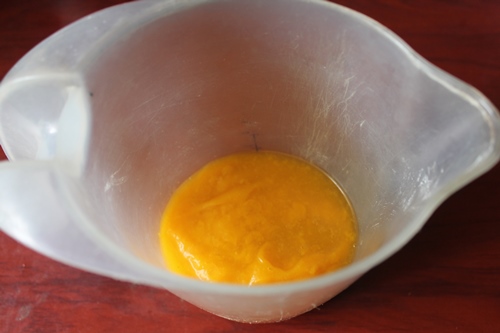 Transfer to a jug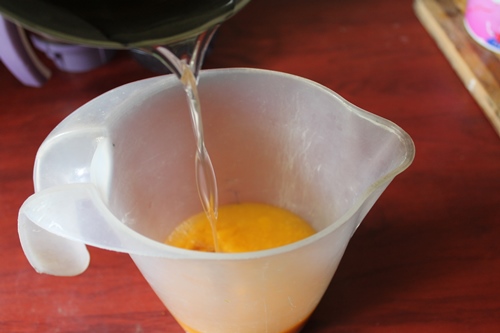 Add simple syrup to it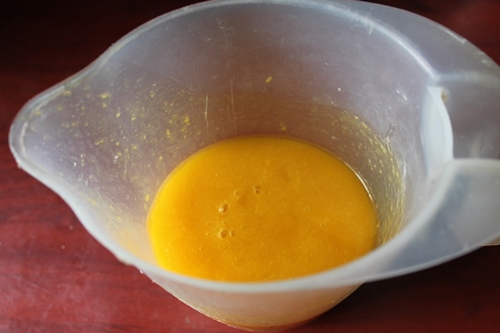 Mix well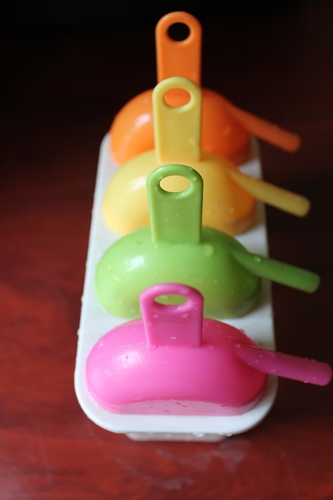 Take your popsicle moulds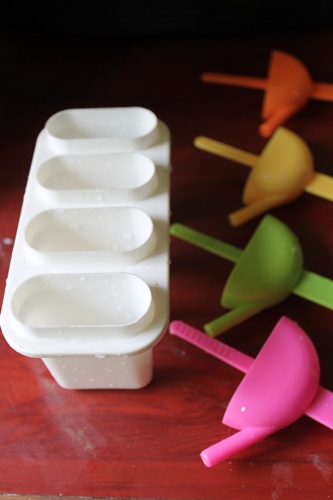 Open them up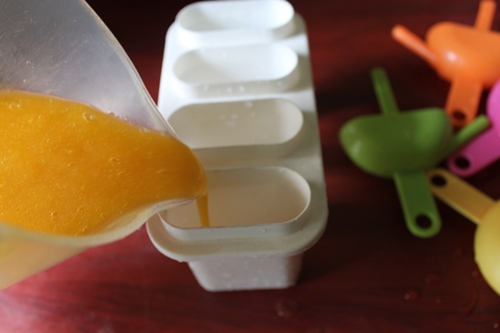 Pour the mixture into them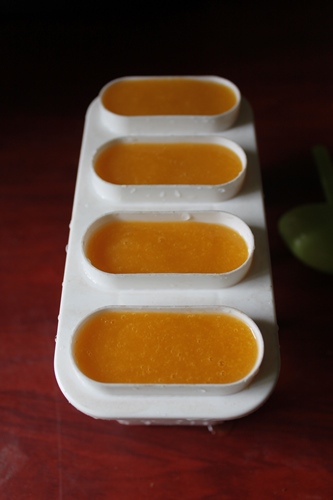 All filled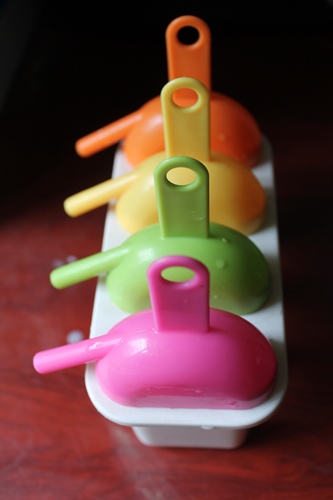 Cover them up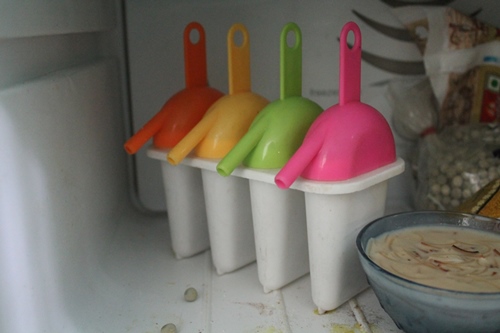 Put into the freezer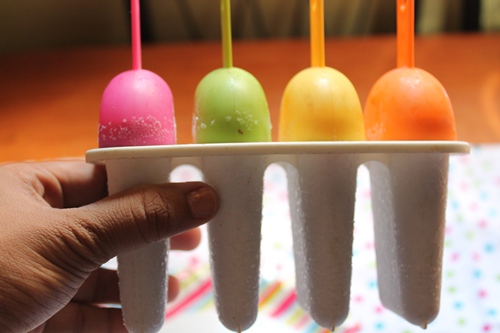 Once they are frozen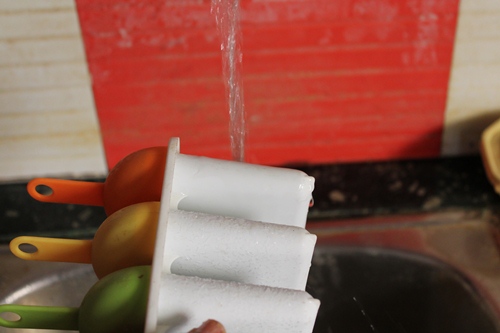 Run them over warm water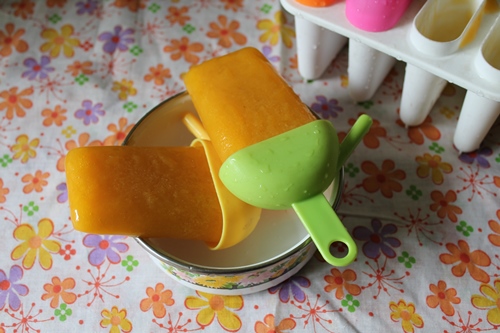 Serve
I am Aarthi, a happy homemaker, mom of two beautiful girls, married to my high school sweet heart. My goal is to teach people that cooking can be way more easier and joyful than they think. Yummy Tummy features recipes all over the world with step wise pictures which surely shows the ease of cooking.