Dosa served in a set of two or three is called as set dosa. Usually this set dosa is served with chutney or vada curry.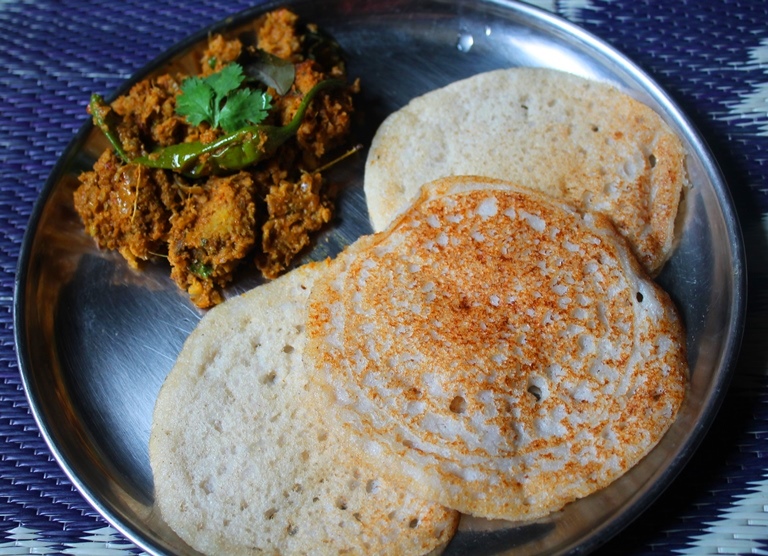 Set dosai vada curry or set dosa getti chutney..We hear this combo in lots of restaurant and hotels. Set dosa is nothing but a soft thick dosa, which usually comes as a set of two or three.  It will be small and thick. There is usually poha added to this dosa. Some people add curd to it, but i don't. I add curd when i make my sponge dosa.
About this Recipe
Pohaa, also known as pauwa, sira, chira, or aval, is a type of flattened rice from the Indian subcontinent. Before flattening, rice is parboiled so that it can be consumed with little to no cooking. When added to a liquid, whether hot or cold, these rice flakes swell as they absorb water, milk, or any other liquid. The flakes range in thickness from nearly translucently thin (the more expensive varieties) to nearly
four times thinner than a normal rice grain.
What is the significance of the term set dosa?
Set dosa is not only referred to in Karnataka because it is served in a set of three. This name was given to it because it is served with saagu and coconut chutney. Although the size of the set dosa appears to be small, by the end of the second dosa, everyone would agree that it was more than enough.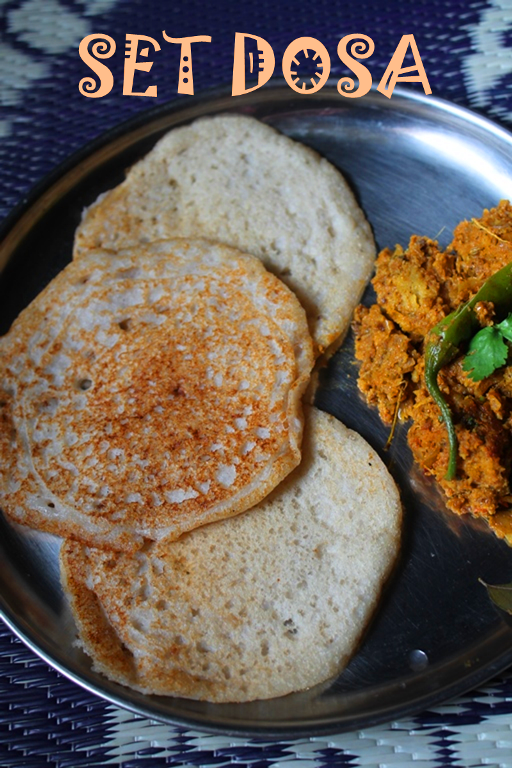 I served this dosa with vada curry, but it is equally good when served with coconut chutney or tiffin sambar. So try this out and let me know how it turns out.
Ingredients for Set Dosa Recipe :
Aval / Poha / Flattened Rice :
The Indori poha has a distinct sweet-sour flavour and is frequently served with jalebi. Other flavours and spice blends are added to the poha. In Maharashtra, the onions are lightly sauteed, and the texture, flavour, and name of kanda batata poha in both
Maharashtra and Gujarat are derived from potato.
Fenugreek :
Fenugreek seeds, also known as methi, have a tangy, bitter flavour. Learn how to prepare them for the best flavour, how to buy the best, and how to properly store them. This small, hard, mustard yellow seed, known as methi in Indian cooking, has a tangy, bitter, burnt- sugar flavour.
Urad Dal :
Urad dal is used on a daily basis in South Indian households to make batters for vada, idlis, and dosas, as well as an important ingredient in the tempering of most south Indian dishes. When prepared with fried tomato, garlic, and onion, boiled dal tastes delicious.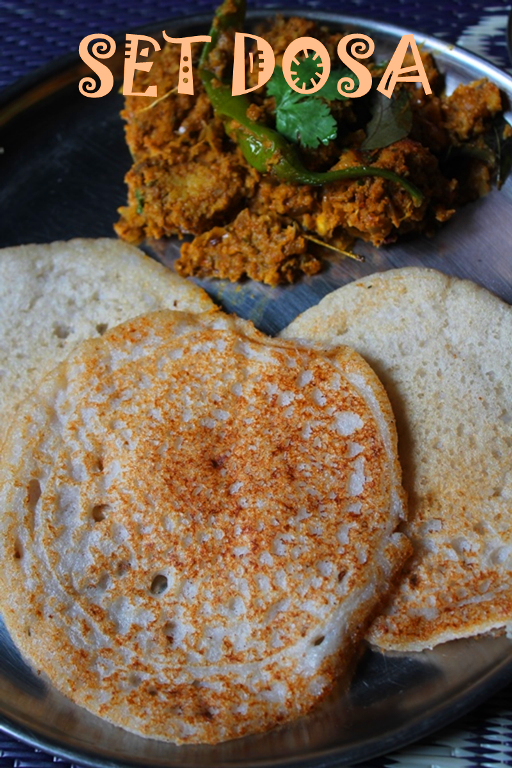 If you have any questions not covered in this post and if you need help, leave me a comment or mail me @[email protected] and I'll help as soon as I can.
Follow me on Instagram, Facebook,Pinterest ,Youtube and Twitter for more Yummy Tummy inspiration.
IF YOU MAKE THIS RECIPE OR ANYTHING FROM YUMMY TUMMY, MAKE SURE TO POST IT AND TAG ME SO I CAN SEE ALL OF YOUR CREATIONS!! #YUMMYTUMMYAARTHI AND @YUMMYTUMMYAARTHI ON INSTAGRAM!
📖 Recipe Card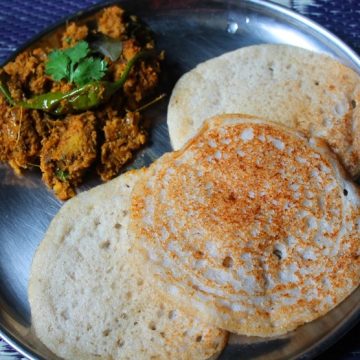 Set Dosa Recipe | Set Dosai Recipe
Dosa served in a set of two or three is called as set dosa. Usually this set dosa is served with chutney or vada curry.
Print
Pin
Rate
Ingredients
Idli Rice - 2 cups

Whole Urad Dal

without skin - ½ cup

Aval / Poha / Flattened Rice - 1 cup

I used red rice poha

Fenugreek Seeds / Methi / Vendayam - 1 tsp

Salt to taste

Water as needed

Oil for cooking dosa
Instructions
Wash and Soak rice, dal and fenugreek for 5 hours. Once soaked drain and set aside. In

the mean time soak poha in water for 5 mins, squeeze and set aside.

Now take the dal rice mix in a blender. Puree them.

Once they are half pureed add in soaked squeezed poha and grind them.

Add little water at a time and puree them smoothly.

Pour it to a container and add some salt. Mix well. Leave this batter to ferment for 8 hours or overnight.

Once the batter is fermented, mix it well.

Heat a non stick tawa on medium heat, pour small ladleful of batter on hot tawa, spread it little, dont spread too much. Drizzle some oil around the sides of the dosa. Let it cook for a min, now flip over and cook for one more min.

Once it is done remove and serve with chutney or vada curry.
Join us on Facebook
Follow us on Facebook
Share by Email
Share on Facebook
Set Dosa Step by Step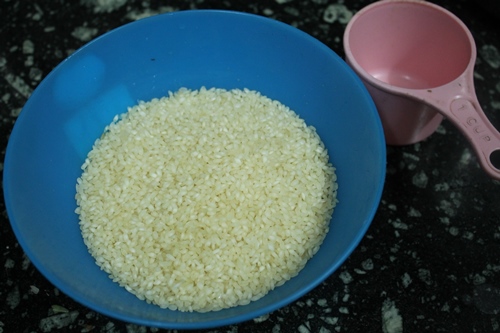 take rice in a bowl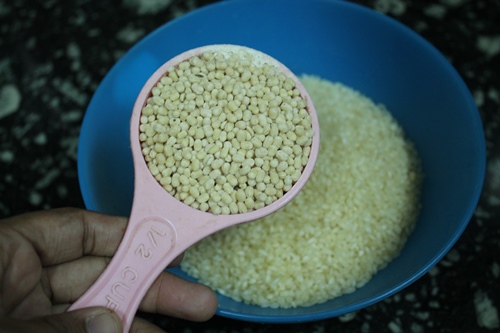 add in urad dal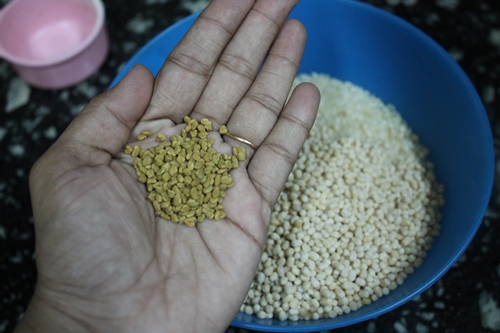 some fenugreek seeds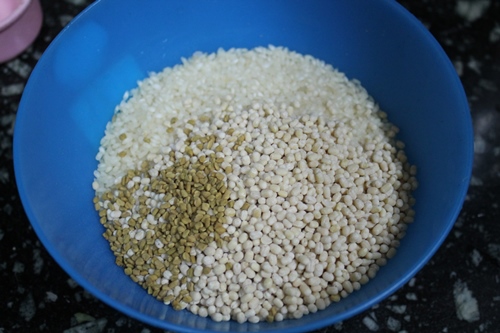 now lets wash this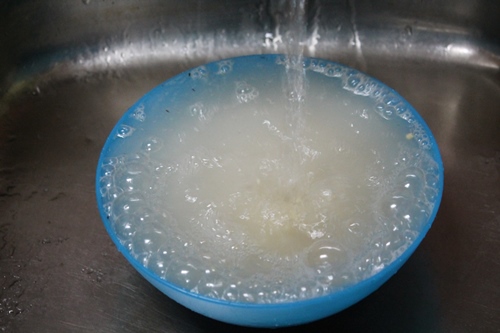 wash it well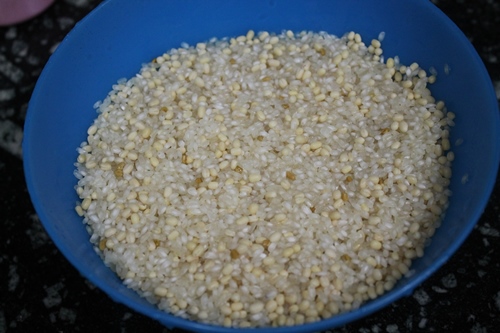 drain it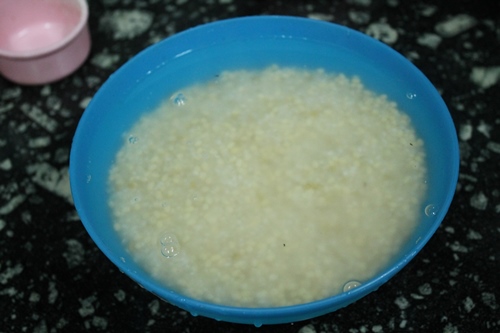 cover with fresh water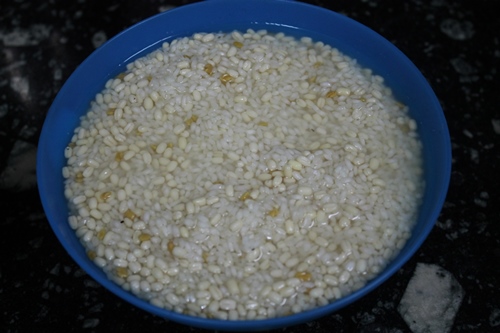 I soaked it for 6 hours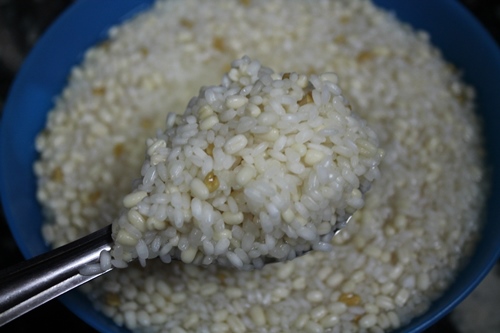 time to grind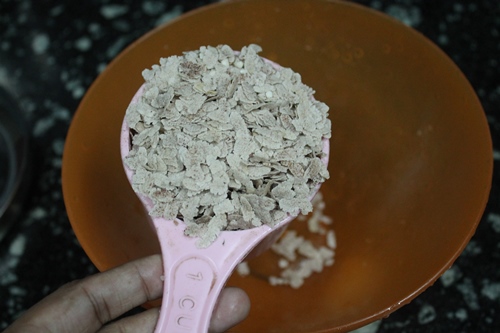 In the mean time, take poha in a bowl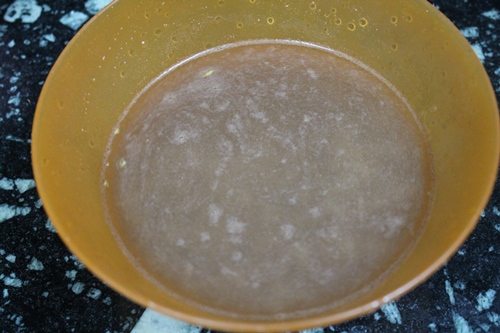 soak it in water for 5 mins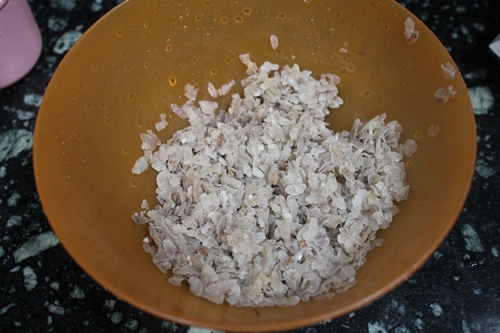 squeeze it and set aside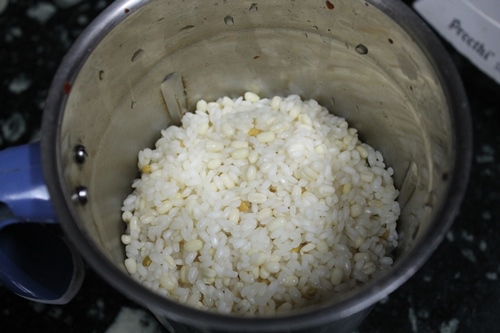 take rice and dal mix in a blender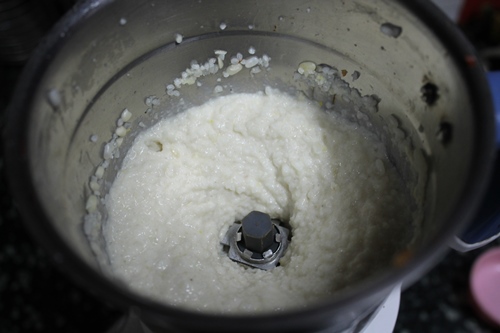 grind them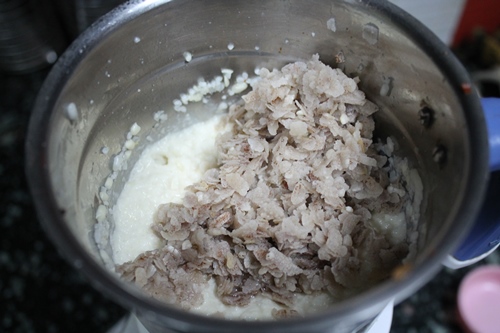 once it is half ground, add soaked poha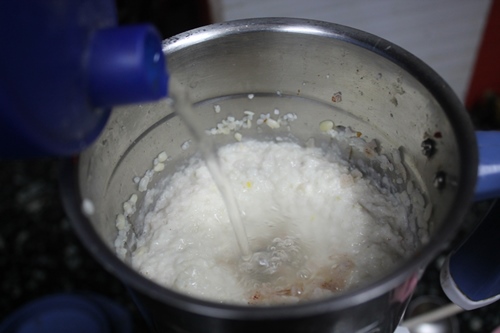 pour little water at a time and blend them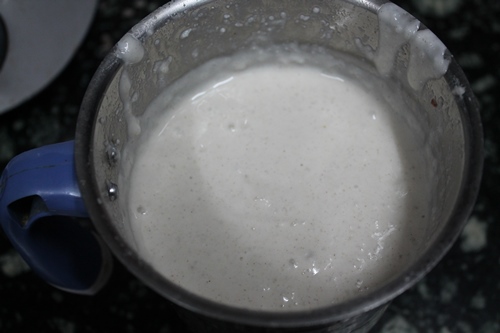 the batter should be smooth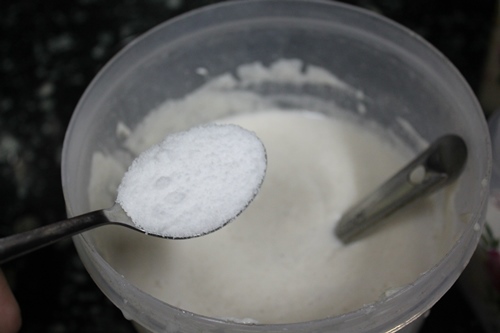 pour the batter to container and add salt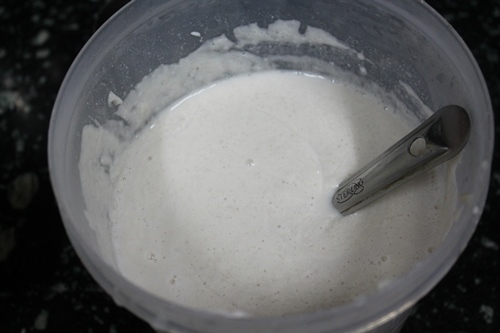 mix well and allow it to ferment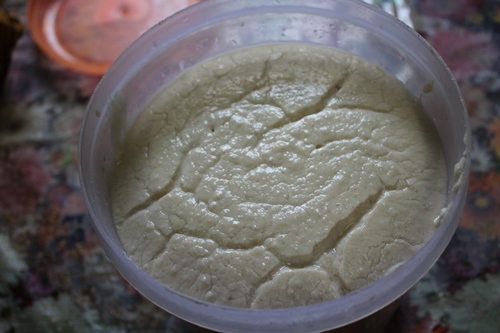 fermented batter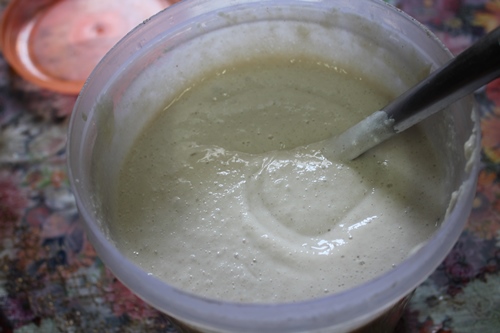 mix well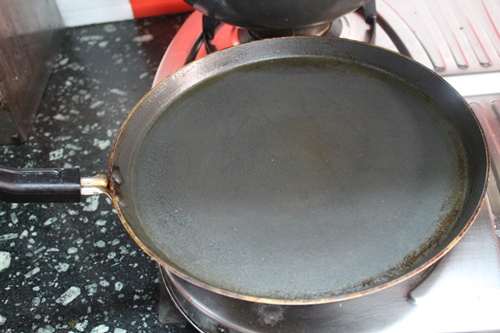 heat a non stick tawa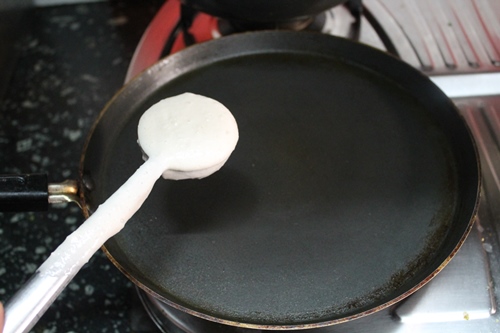 pour small ladleful of batter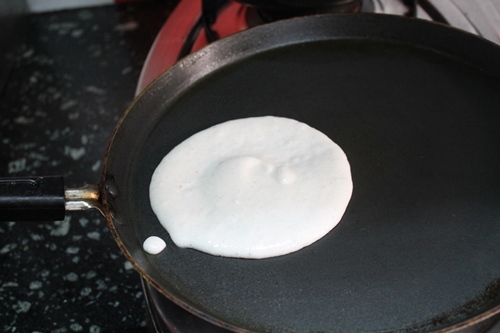 spread it little, don't spread it too much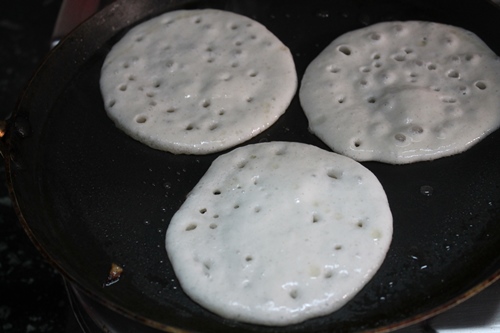 make three more dosa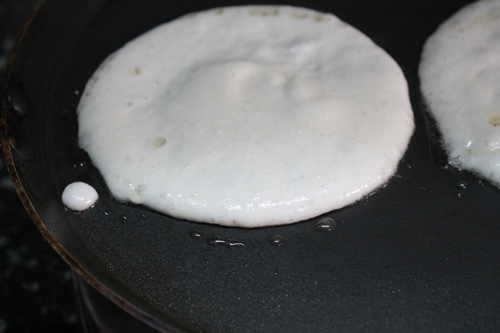 drizzle oil around the sides, flip over and cook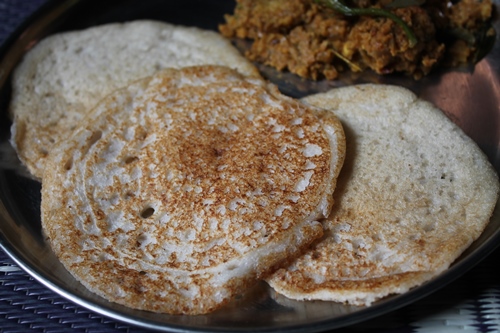 serve