So Good Chicken Burger Recipe with step wise pictures. Delicious and juicy chicken burger which is not only tasty but is super easy to make. This burger makes a great lunch or dinner.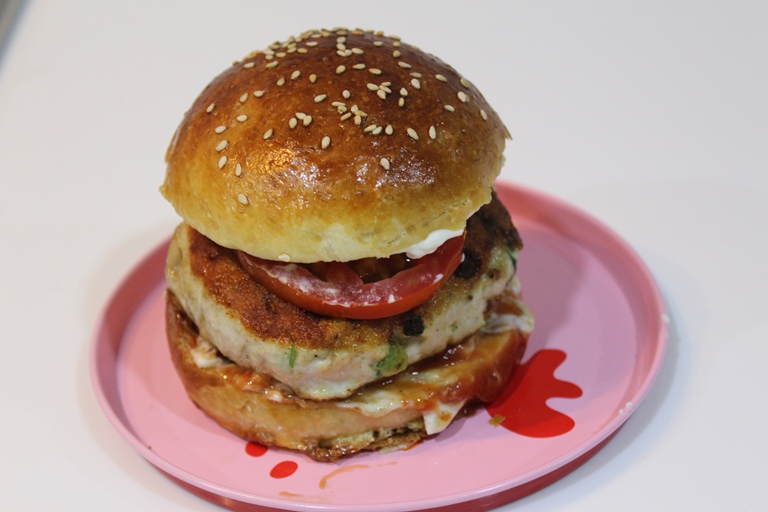 Pin
Super delicious spicy burger which is perfect to pack in lunch box or taste amazing for dinner too.
About Chicken Burger Recipe
Chicken burgers are more nutritious than beef burgers. They're made with lean meat and most vegetables, so they're high in nutrients and low in sugar and fat. They also taste great! Second, chicken burgers are adaptable.
Similar Recipes,
Massive 35+ Sandwich Recipes
Tri Colour Grill Sandwich
Triple Club Sandwich
Veg Mayo Sandwich
Grilled Potato Sandwich
Roasted Pepper Sandwich
Grilled Soya Kheema Sandwich
Spiced Potato Sandwich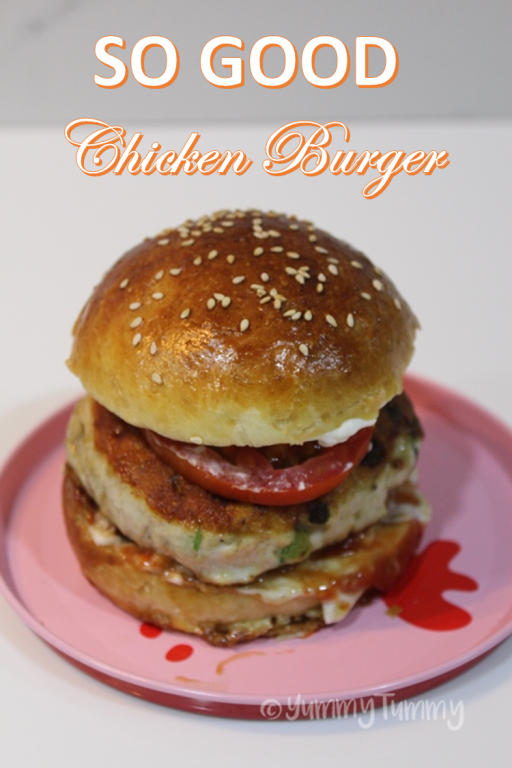 Pin
Hope you will give this a try and let me know how it turns out for you.
Ingredients for Chicken Burger Recipe 
Chicken Mince
Chicken mince, also known as minced chicken, is a type of ground chicken. Its a finely chopped chicken cut thats a leaner alternative to beef mince. Skinless boneless chicken thighs or breasts, or a combination of the two, are commonly used in its preparation.
Garlic 
Garlic has a distinct, pungent flavour that, when raw, borders on spicy and, when cooked, borders on nutty. Sulfur compounds, such as diallyl disulfide, contribute to the mustard-like flavour profile. It loses its acrid raw flavour when dried and crushed into garlic powder, making it ideal for seasoning dishes.
Breadcrumbs 
Dry breadcrumbs are commonly used as a topping for gratins, casseroles, and other similar dishes to add a crunchy textural dimension. Fresh breadcrumbs are an excellent binding agent, which is why they are frequently used in meatloaf and stuffing recipes.
Burger Buns 
Burger buns are soft rolls that are high in sugar and fat. It should have a fine texture and an extremely soft, fluffy crumb. The entire bun should be golden, with very little white on the sides. The crust must be evenly browned and free of cracks and blisters.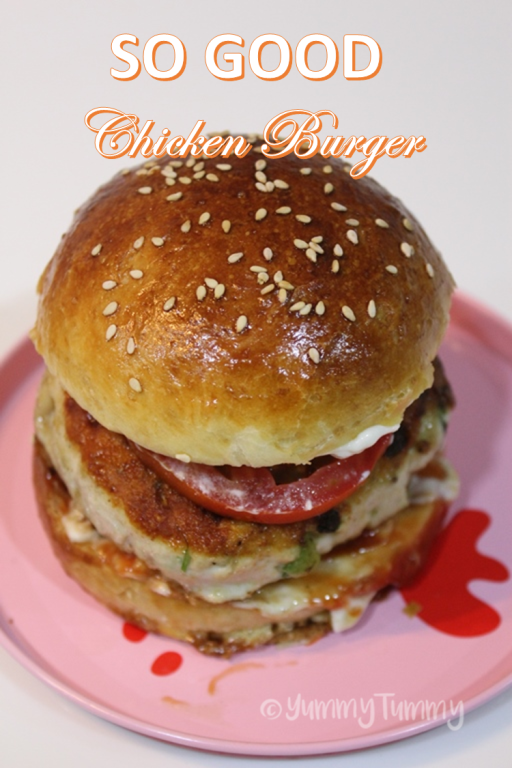 Pin
If you have any questions not covered in this post and if you need help, leave me a comment or mail me @[email protected] and I'll help as soon as I can.
Follow me on Instagram, Facebook,Pinterest ,Youtube and Twitter for more Yummy Tummy inspiration.
IF YOU MAKE THIS RECIPE OR ANYTHING FROM YUMMY TUMMY, MAKE SURE TO POST IT AND TAG ME SO I CAN SEE ALL OF YOUR CREATIONS!! #YUMMYTUMMYAARTHI AND @YUMMYTUMMYAARTHI ON INSTAGRAM!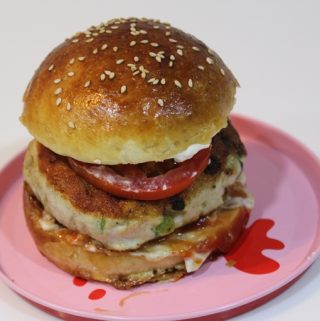 Chicken Burger Recipe
Delicious and juicy chicken burger which is not only tasty but is super easy to make. This burger makes a great lunch or dinner.
Ingredients
Minced Chicken - 500 grams

Olive oil - 1 tblsp + more for frying

Onion - 1 small chopped finely

Capsicum / Bell Pepper - ¼ cup chopped finely

Garlic - 3 chopped finely

Green Chillies - 1 chopped finely

Egg - 1

Breadcrumbs - ½ cup

Salt to taste

Black Pepper to taste

Coriander Leaves - ½ cup chopped finely

Mayonnaise as needed

Tomato Ketchup as needed

Onions - 1 sliced

Tomato - 1 sliced

Burger Buns as needed
Instructions
Heat oil in a pan, add onions, capsicum, chillies, garlic and saute for a min.

Take chicken in a bowl, add all ingredients except oil and mix well.

Shape it into a ball and flatten it into patties.

Heat oil in a pan, add in patties and cook for 3 to 4 mins on each side.

Take burger buns, split open, spread mayo and ketchup.

Place patties and top with sliced onions and tomatoes.

Serve.`
Video

Chicken Burger Recipe Step by Step Pictures
1)Heat oil in a pan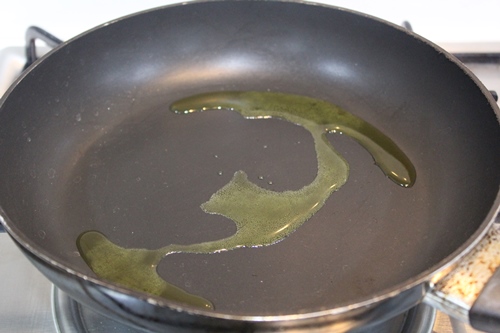 Pin
2)Add onions, bell peppers, garlic and green chillies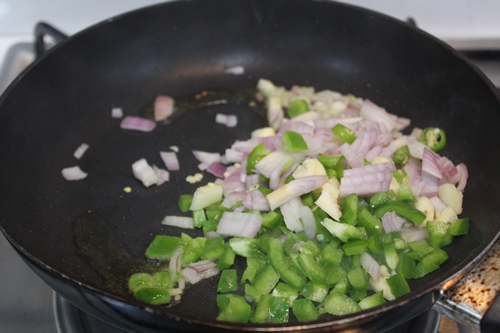 Pin
3)Saute for 2 mins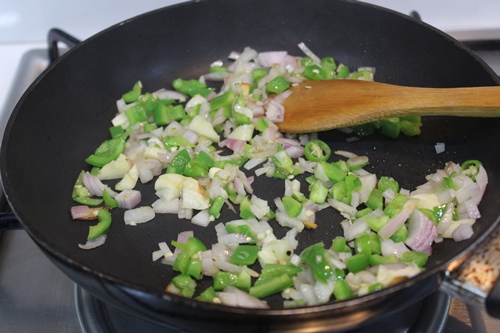 Pin
4)Take minced chicken in a bowl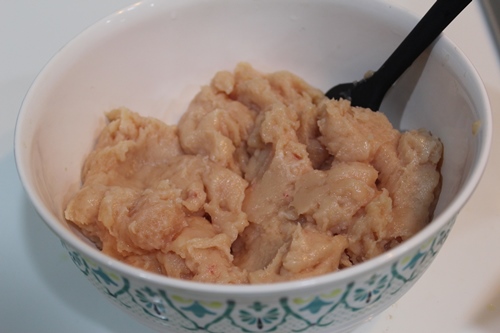 Pin
5)Add in the sauted mix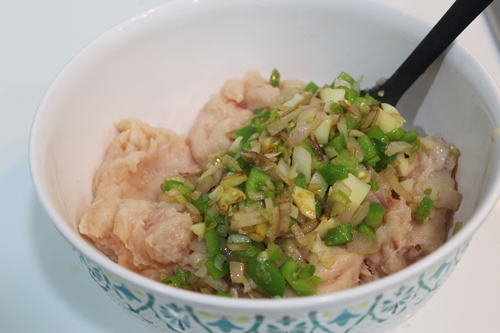 Pin
6)Add in salt and pepper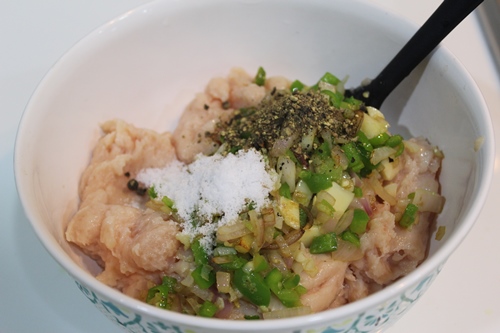 Pin
7)Add in egg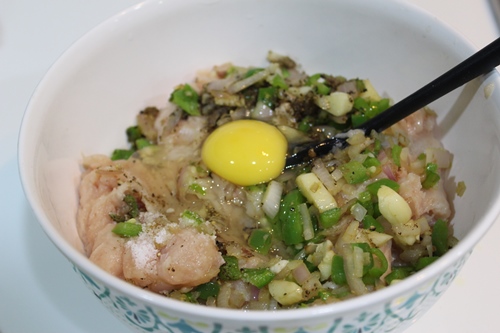 Pin
8)Add in chopped coriander leaves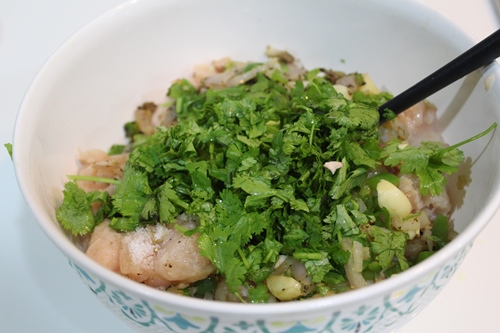 Pin
9)Add in breadcrumbs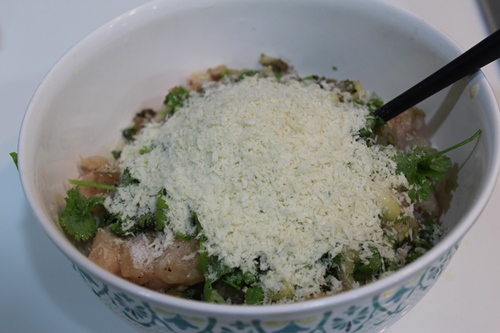 Pin
10)Mix well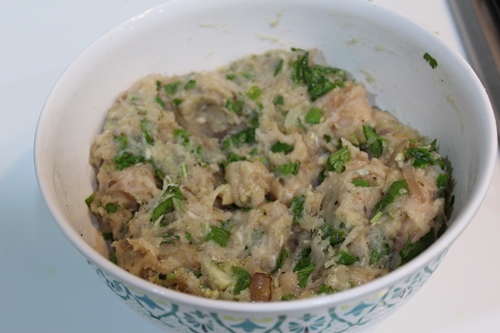 Pin
11)Take small portion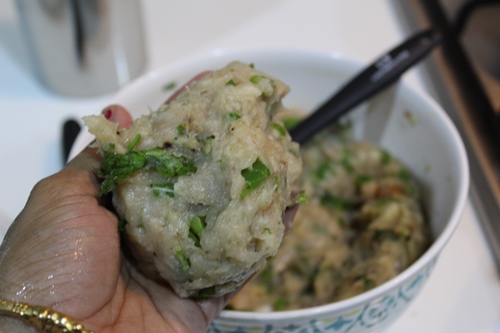 Pin
12)Flatten and cook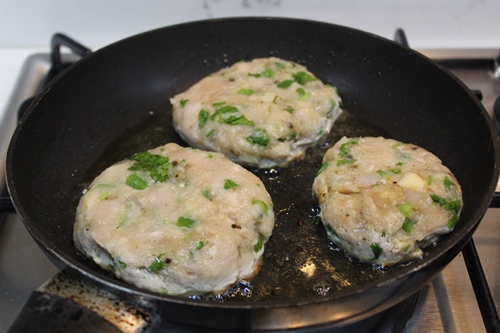 Pin
13)Cook for few mins on each side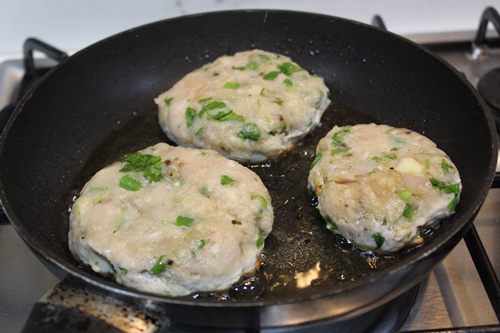 Pin
14)Flip over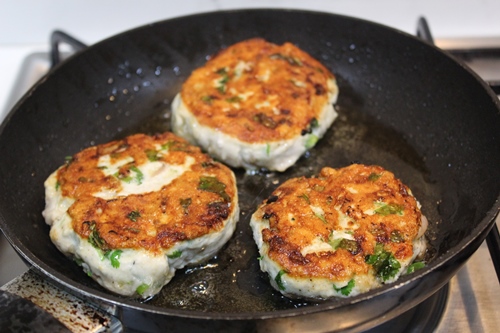 Pin
15)Take burger bun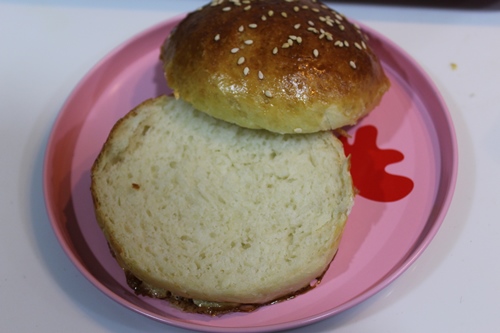 Pin
17)Spread mayo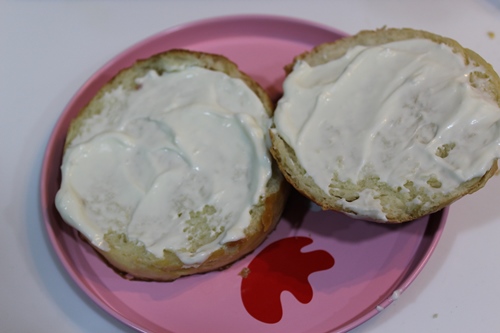 Pin
18)Spread ketchup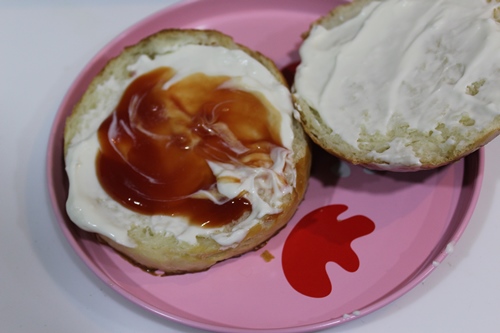 Pin
19)Top with patties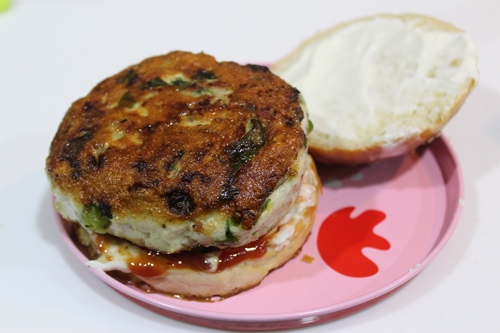 Pin
20)Top with onions and tomatoes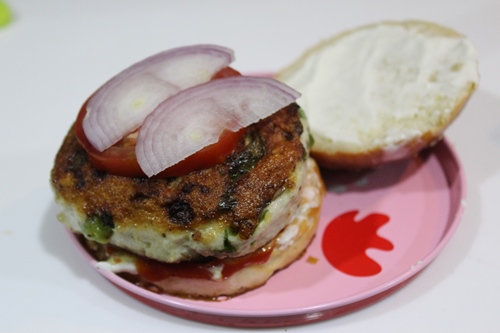 Pin
21)Serve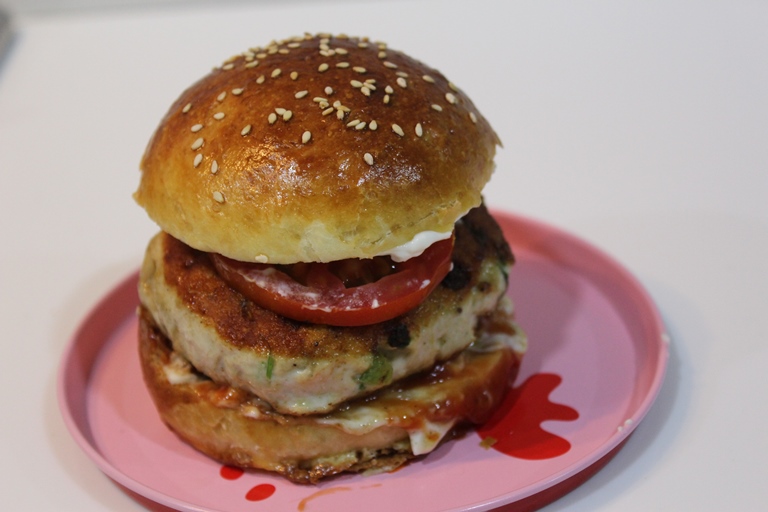 Pin
Frequently Asked Questions
Is a chicken burger better than beef?
When compared to beef, chicken provides fewer calories and saturated fats. However, if you're thinking about a deep-fried chicken burger, the situation is reversed.
Is a chicken burger good for weight loss?
It is healthier than regular burgers from fast food restaurants. The cheese stuffed burger is made with grilled chicken breast rather than fried chicken breast. Chicken is high in protein, making it an important part of your weight loss diet. So, even if you have a cheat day, you are not completely cheating on your diet.