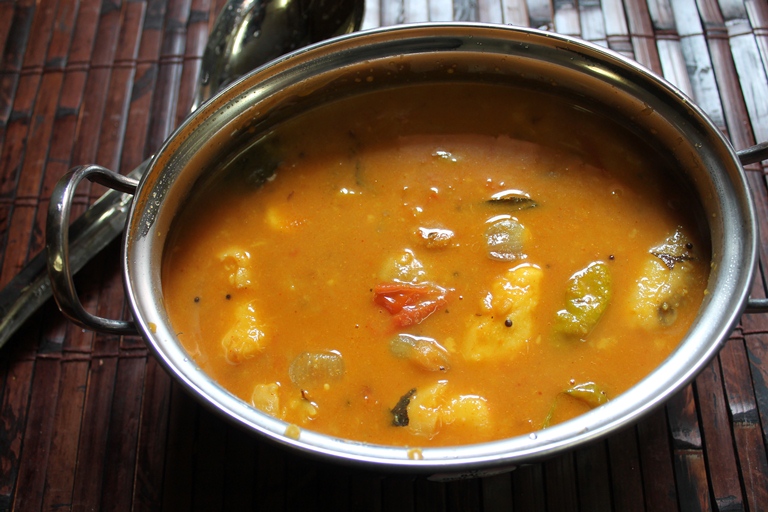 I love making Pulikulambu often. We make it with a whole lot of veggies and beans, but this gravy i learned from my mom. She makes it during pongal season, because we used to buy a lot of different veggies, yams and potatoes during that time. What i love in this gravy is the simple bland yam ordinary taste so heavenly when cooked this way.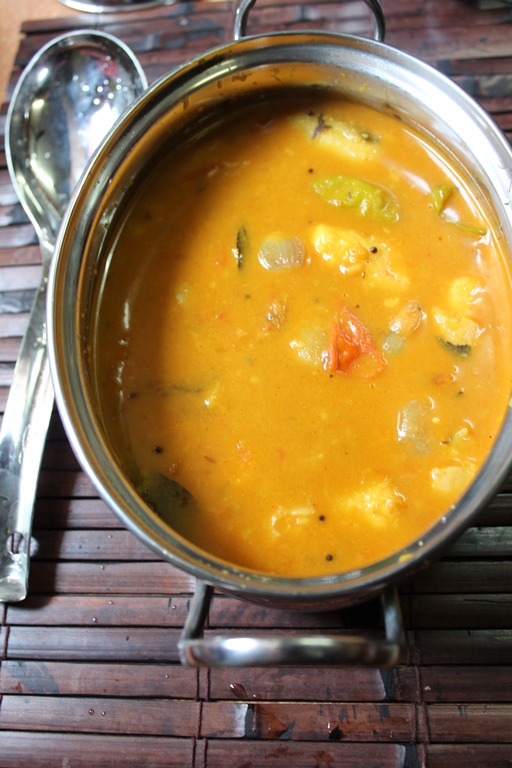 This gravy is spicy, sour and a little sweetish at the same time, which really makes it unique. I served it with some drumstick avial and papad and it was heavenly. I hope you will this simple gravy and let me know how it turned out.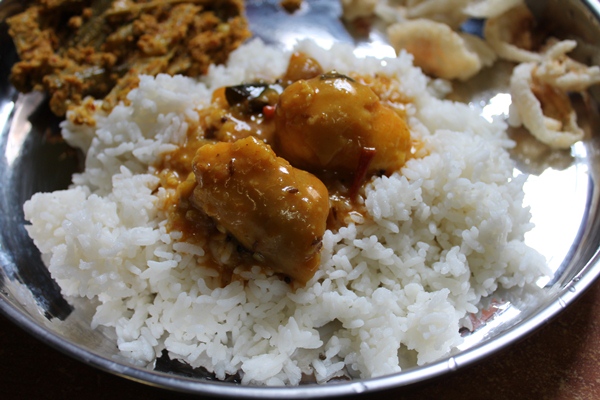 Preparation Time : 30 mins
Cooking Time : 30 mins
Serves – 5 to 6


Ingredients:
Yam Ordinary/Karunai Kilangu – 10 cooked (Check here for method)
Shallots / Sambar Onion – 10 Peeled
Tomatoes – 1 large chopped
Garlic – 10 cloves peeled
Green Chilli – 2
Chilli Powder – 2 tsp
Coriander powder / Malli podi – 1 tblspn
Turmeric powder / Manjal podi – 1 tsp
Salt to taste
Sugar – 1 tsp
Tamarind Pulp – 2 tblspn (Click here for recipe)
Rice Flour / Arisi Mavu – 1 tblspn mixed with 1/4 cup water


For Tempering:
Oil – 3 tblspn
Mustard Seeds / Kaduku – 1 tsp
Cumin Seeds / Jeerakam – 1 tsp
Urad dal / Ulundu Paruppu – 1 tsp
Hing / Asafoetida / Kaya podi – 1/4 tsp
Curry leaves – 1 spring


Method:
Cook yam as per directions. Set aside till use.
Heat oil in a sauce pan. Add in the seasoning ingredients and saute for a min.
Now add in shallots, garlic, green chilli and saute for a min.
Now add in tomatoes and saute for 3 mins.
Now add in spice powders and saute for 30 seconds.
Now pour some water and bring it to a boil.
Season with salt and sugar and mix well. Now add in tamarind paste and mix well.
Add in the cooked yam and mix well. Simmer for 10 mins.
Now add in the rice flour paste and mix well. Simmer for 5 more mins.
Serve with rice.


Pictorial: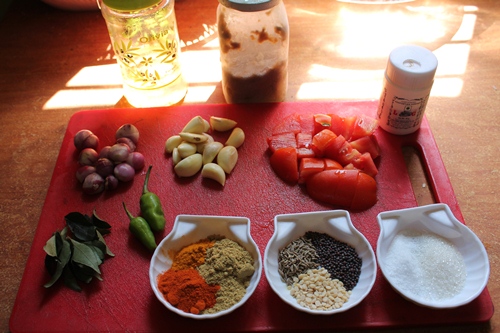 Take all your ingredients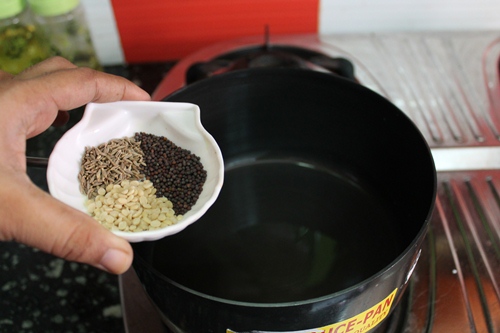 Add seasoning ingredients in oil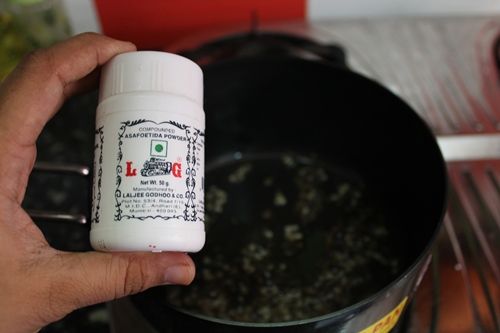 add a touch of hing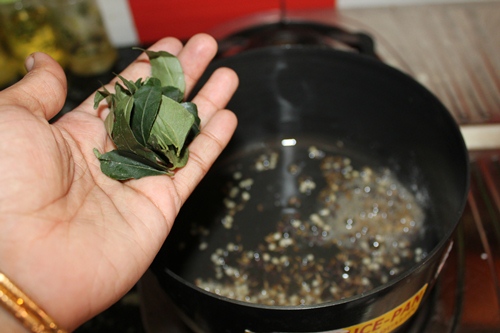 Now goes curry leaves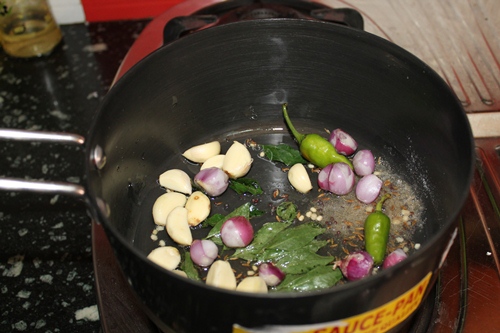 add in garlic, shallots and green chilli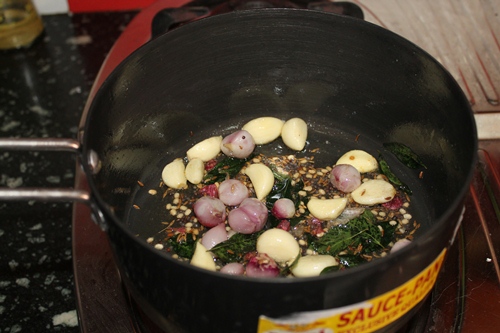 saute for a min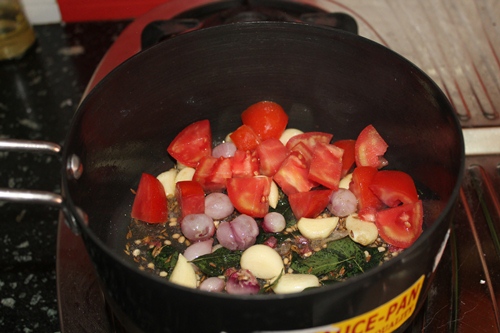 Add in tomatoes and mix well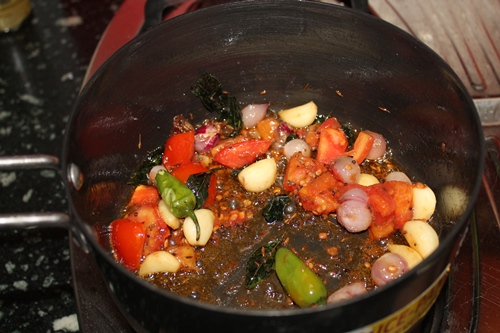 saute for 5 mins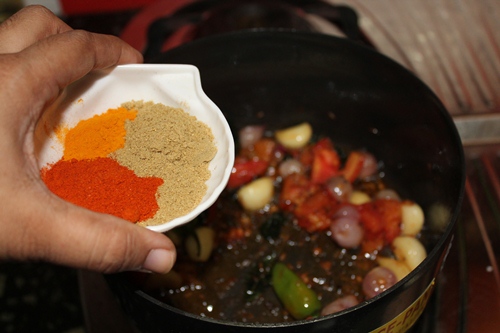 Add in spice powders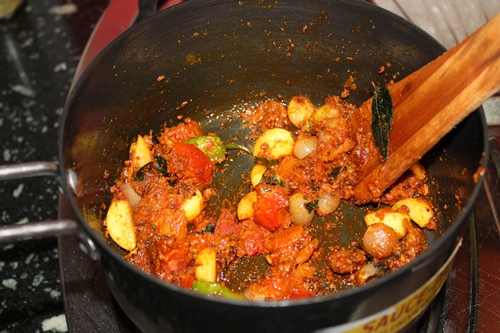 Saute for a min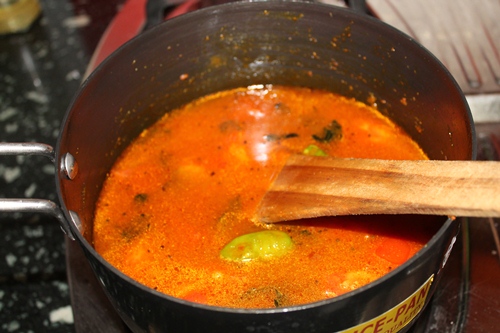 Add in water and mix well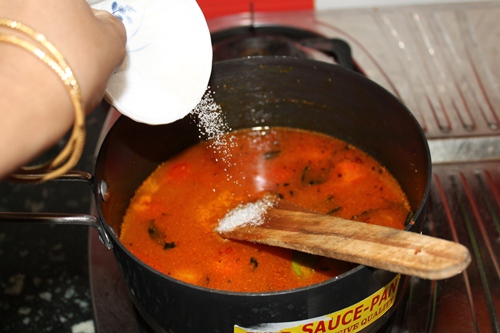 Season with salt and sugar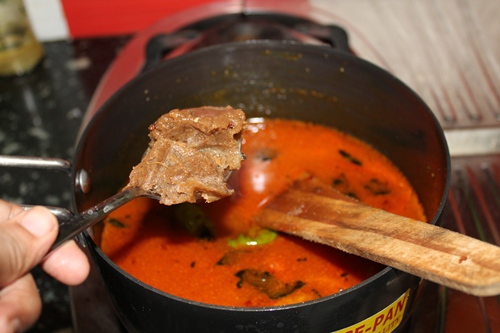 Add in tamarind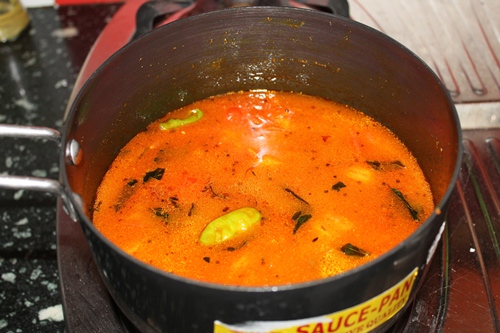 Mix well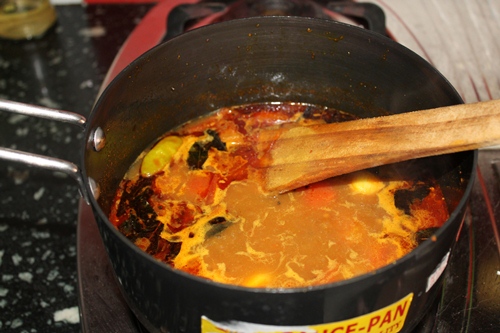 Bring it to a boil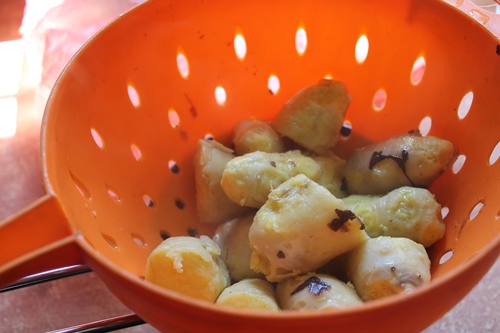 Cook ordinary yam
Add it in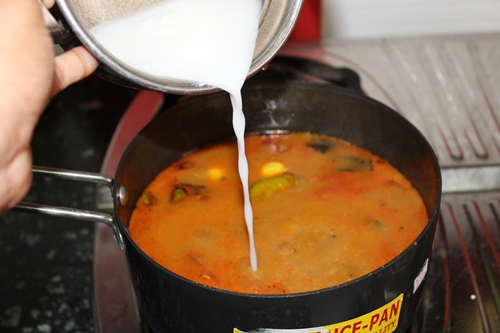 Add in rice flour mixed with water in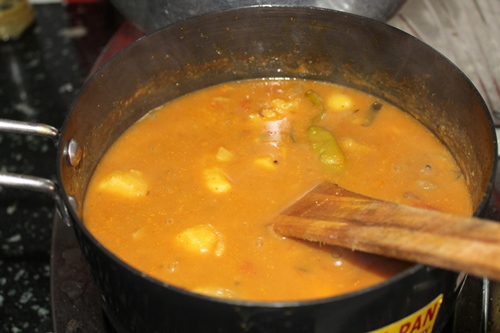 Mix well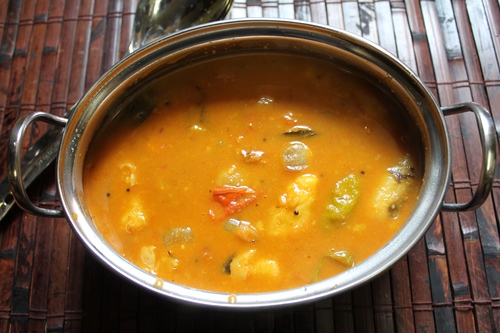 Serve
I am Aarthi, a happy homemaker, mom of two beautiful girls, married to my high school sweet heart. My goal is to teach people that cooking can be way more easier and joyful than they think. Yummy Tummy features recipes all over the world with step wise pictures which surely shows the ease of cooking.