In nagercoil there is a small shop near my house, where they sell lots of fried stuffs like thenkuzhal, achu murukku, mullu murukku, kai murukku, kara sev and lots of stuff like that. One of their famous and tasty murukku variety is garlic murukku, they dont press it, they make it like seepu rolled murukku. I wanted to try it with my way and make it easily with the press. So i tried it few days back and it turned out so good..

It is so yummy and has tons of garlic flavour in it..I hope you will try this out and let me know how it turned out for you..
Gram Flour / Kadalai Mavu / Besan – 2 cups
Asafoetida / Hing / Kaya Podi – 1/4 tsp
Cumin Seeds / Jeera – 1 tsp
Sesame Seeds – 1 tblspn
Salt to taste
Dry Red Chillies – 5
Garlic – 8 fat cloves
Butter – 1 tblspn
Oil for Deep frying
Take garlic and dry red chillies in a blender, add little water and make it into a smooth paste.
Take gram flour, rice flour, salt, asafoetida, cumin seeds and sesame seeds. Mix well.
Add in butter and rub it well so it is incorporated with the flour.
Add in the ground masala and mix well.
Add more water if needed to make a soft dough.
Now take 1 tsp of oil in a small pan and heat till it is smoky and pour that into the dough and knead well.
Heat oil for deep frying.
Now place the dough into your favorite press and make murukku.
Drop the murukku into oil and fry till golden. Drain and serve.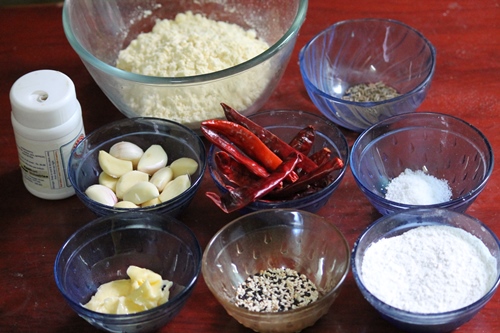 Take all your ingredients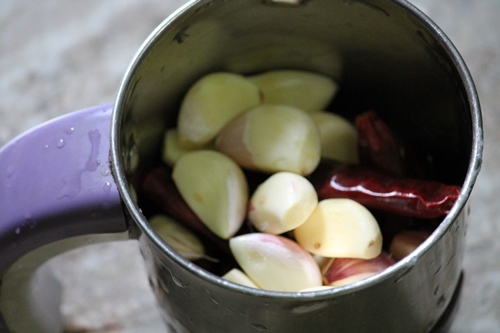 Take dry red chillies and garlic in a blender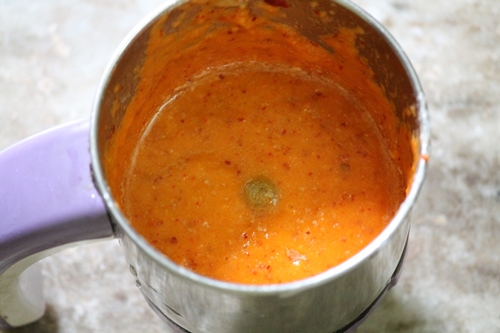 add some water to this and make it into a fine puree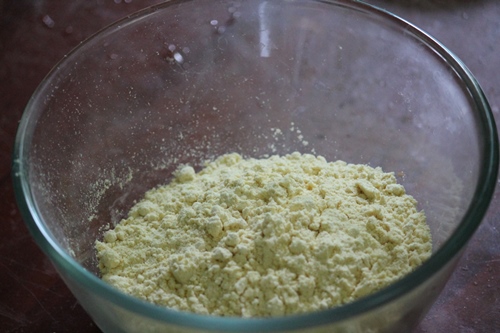 Now take gram flour in a bowl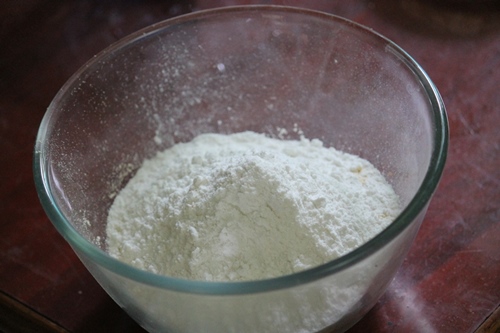 add in rice flour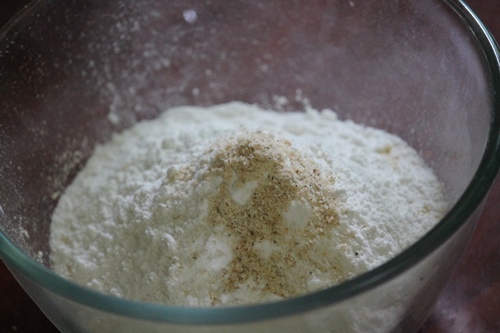 add in asafoetida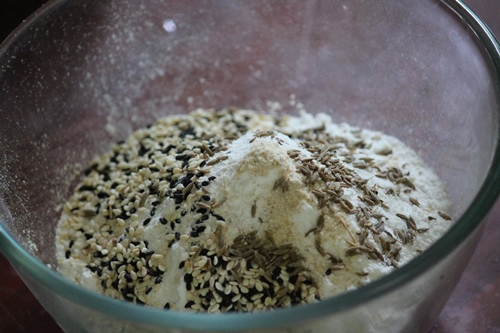 add in cumin seeds and sesame seeds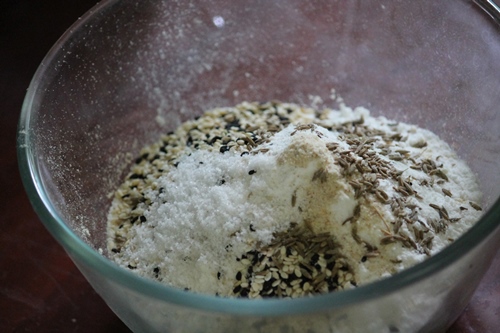 add a touch of salt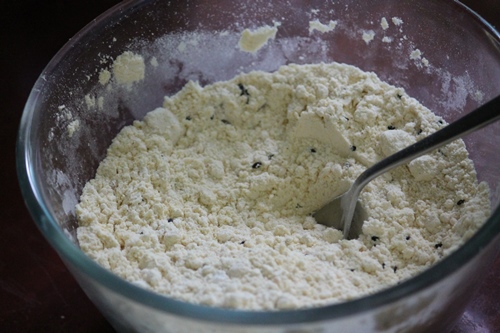 mix well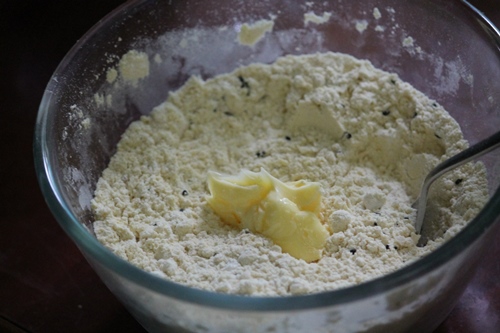 add in some butter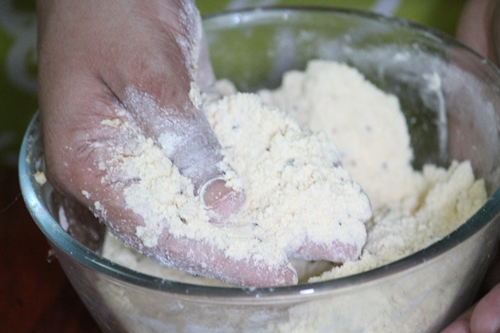 use your fingers to rub the butter in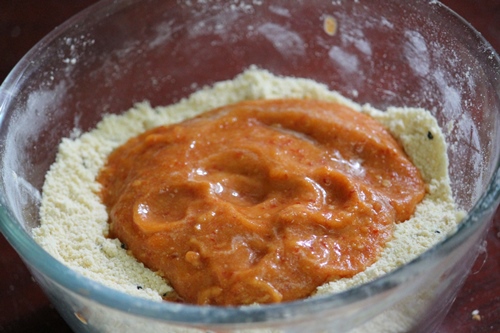 once it is mixed add in the garlic chilli puree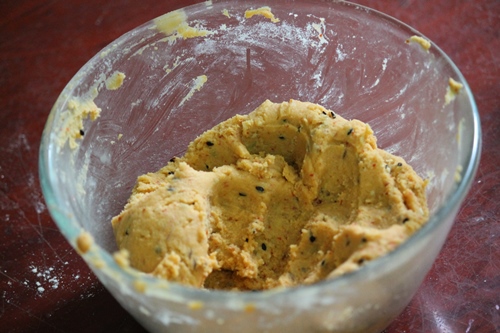 Mix well to form a dough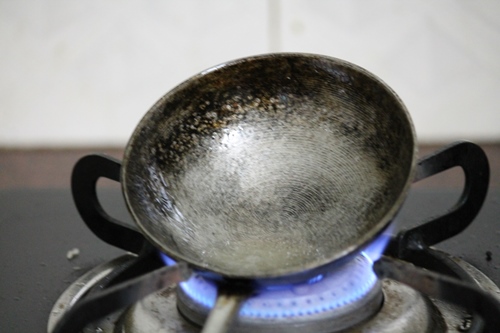 Heat oil in a small pan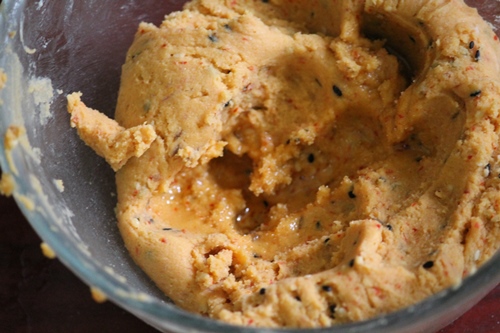 pour hot oil into the dough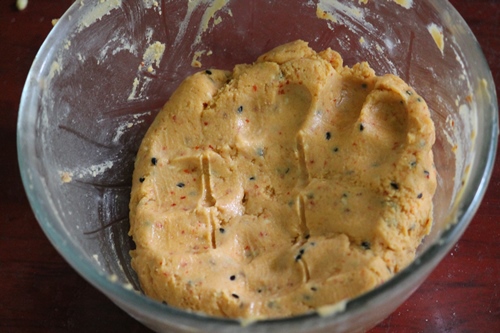 mix well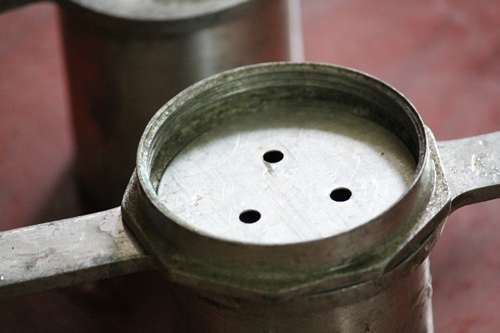 Now take your favorite press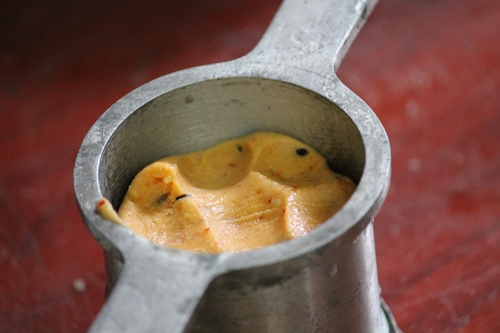 place the dough in it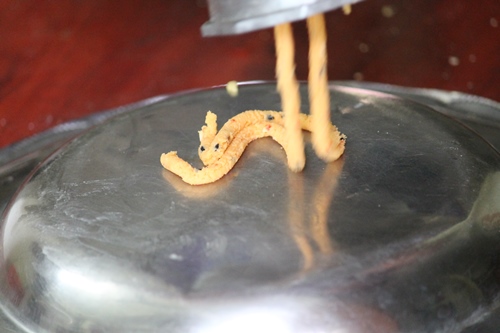 press it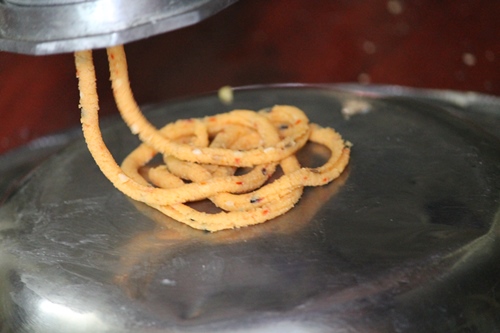 i made just simple thenkuzhal shape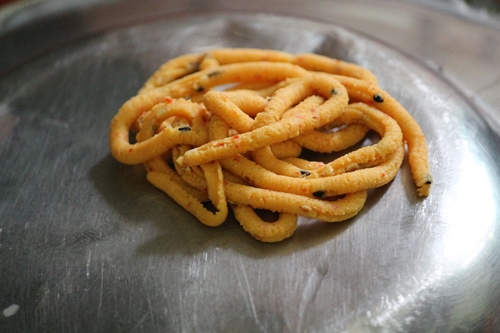 done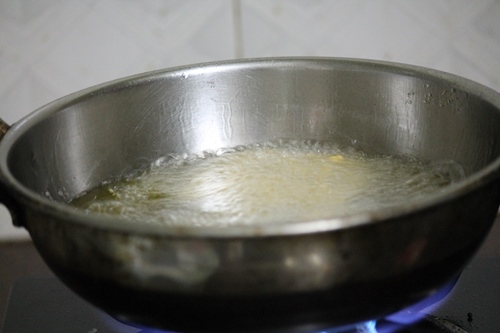 drop in hot oil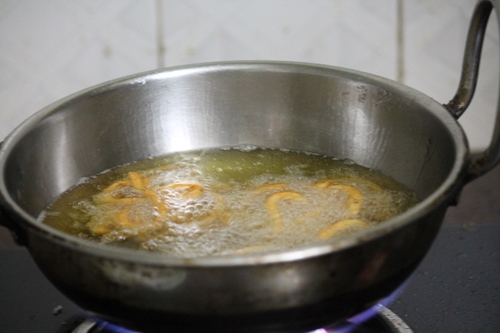 fry till golden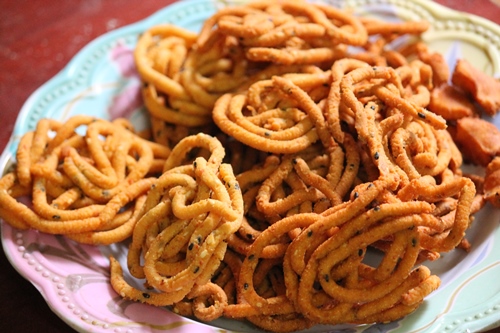 Drain and serve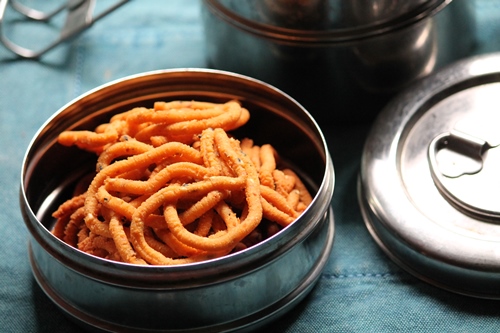 Enjoy
I am Aarthi, a happy homemaker, mom of two beautiful girls, married to my high school sweet heart. My goal is to teach people that cooking can be way more easier and joyful than they think. Yummy Tummy features recipes all over the world with step wise pictures which surely shows the ease of cooking.