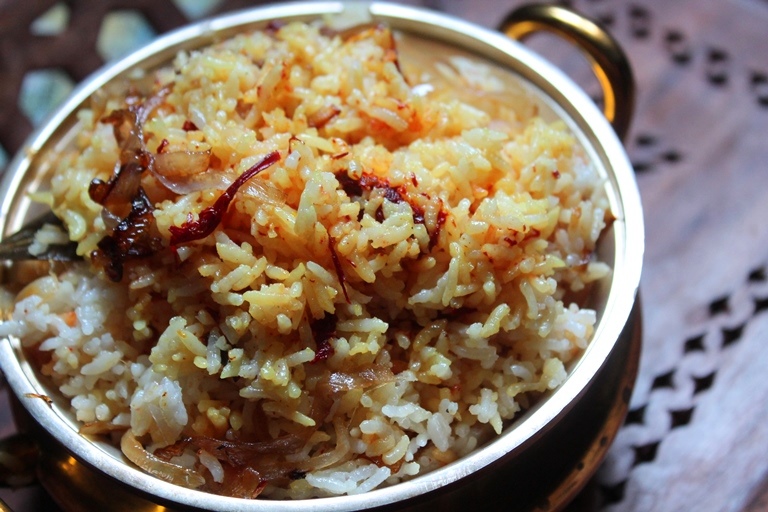 When you go no time on hand and you want to whip up some easy rice dishes for your spicy and rich sidedishes, this is the answer. It is so easy to make but very very exotic. Perfect for parties as well. People wont find how easy it is to make when you say the name. Because this rice is made with the exotic spice saffron..
Similar Recipes,
Jeera Pulao
Soya Pulao
Shahi Pulao
Jeera Veg Pulao
Beetroot Pulao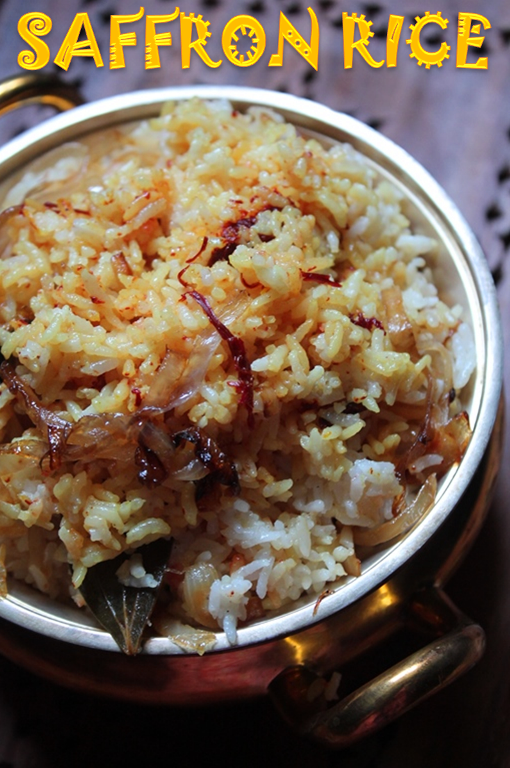 I made this for lunch today and served it with peri peri chicken which will be my next post..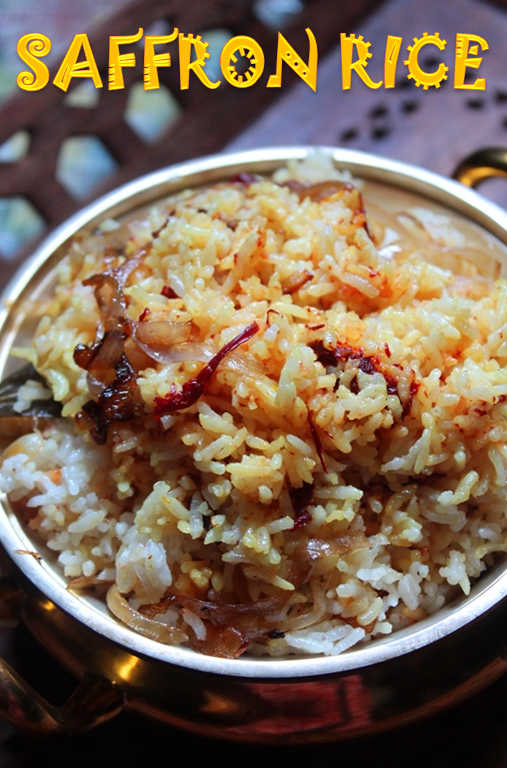 Hope you will give this a try and let me know how it turned out..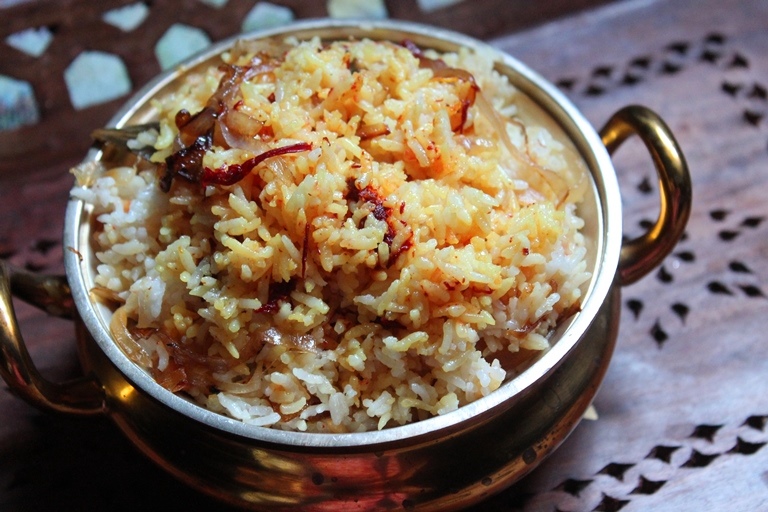 Preparation Time : 10 mins
Soaking Time : 30 mins
Cooking Time : 25 to 30 mins
Serves : 4
Ingredients:
Rice – 2 cup ( I used seeraga sambar rice)
Ghee – 3 tblspn
Black Cardamom – 1
Green Cardamom / Yelakai – 6 crushed
Cloves / Krambu – 6
Bay Leaf – 2
Cinnamon / Pattai a big stick
Onions – 2 medium size sliced thinly
Saffron a generous pinch
Warm Milk – 1/2 cup
Oil – 2 tblspn
Water – 4 cups
Method:

Wash and soak rice for 30 mins. Drain it and set aside.
Add milk to the saffron and set aside.
Heat ghee in a pressure cooker.Add in whole spices and saute them
Add in rice and toss well, for 5 mins or so.
Add in water and salt. Mix well. Bring this to a boil, cover and pressure cook for 1 whistle and simmer for 5 mins.
Turn off the heat and let the steam go all by itself. Open the cooker and fluff the rice.
When the rice was cooking, heat some oil in a pan and saute the onions till golden brown/ Set aside.
Now add this fried onions in the rice along with the saffron milk. Toss gently.
Serve.
Pictorial: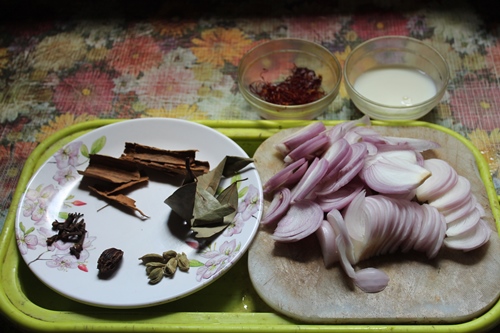 Take all your ingredients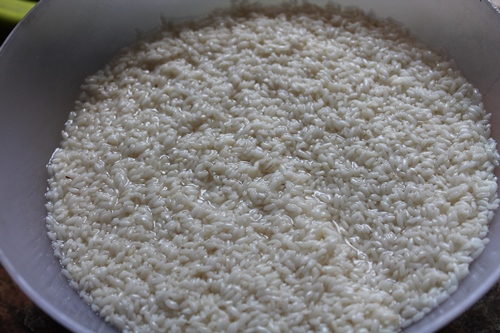 I used seeraga samba rice..basmati rice would be great..
I soaked it for 30 mins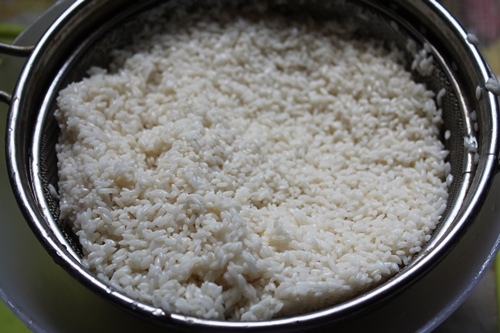 Drain it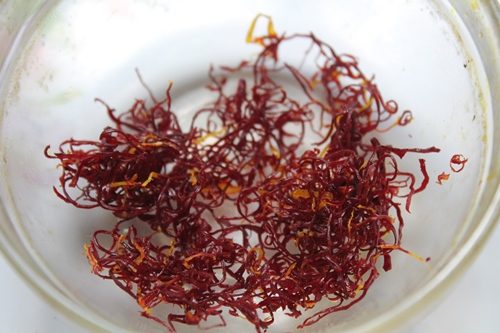 I took saffron in a bowl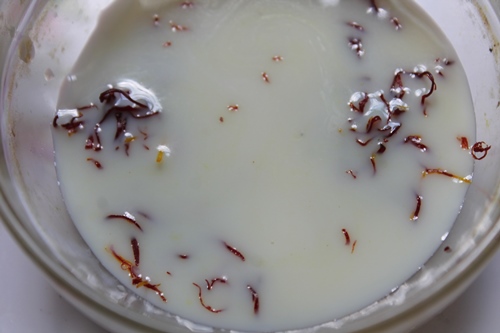 added some milk to it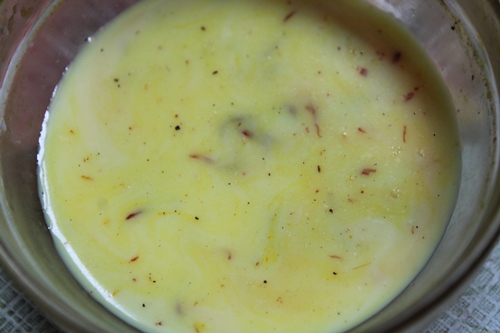 soaked it for a while so the colour just infuses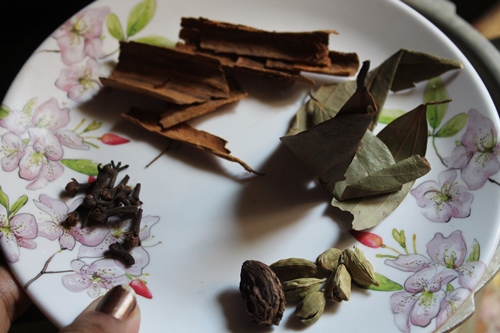 These are the whole spices which i am using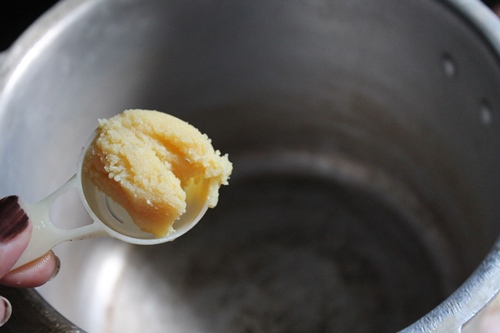 Start by heating some ghee in a pressure cooker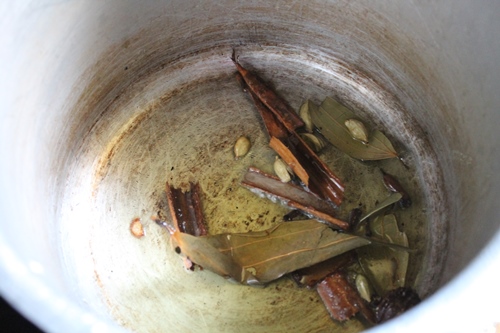 Add in the whole spices and let them sizzle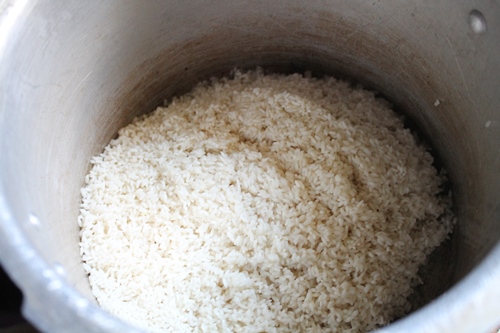 Add in rice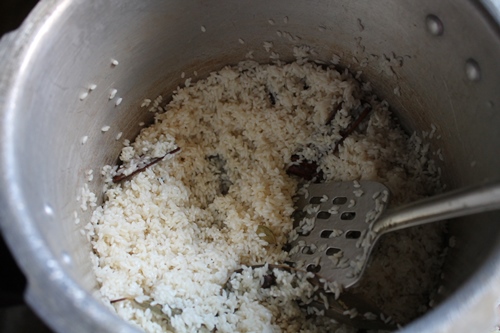 saute them for 5 mins or so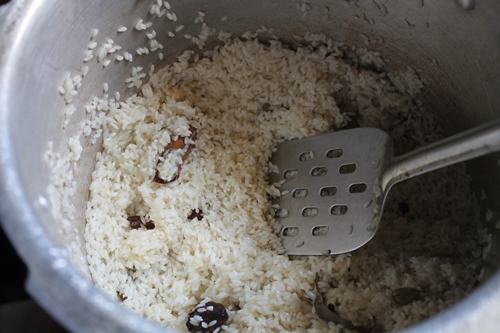 This toasting helps the rice gets little toasty and fragrant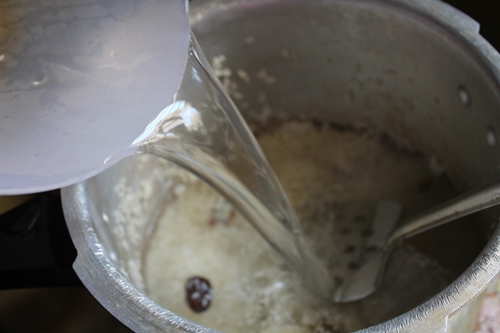 Add in water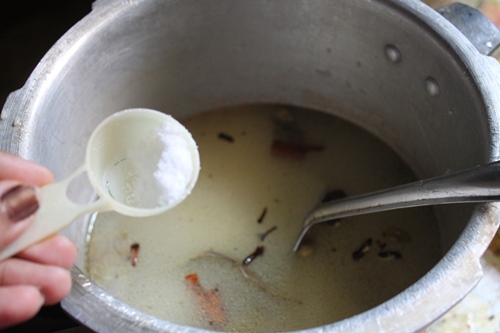 along with some salt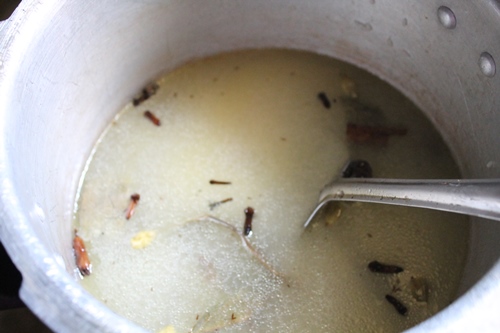 Mix well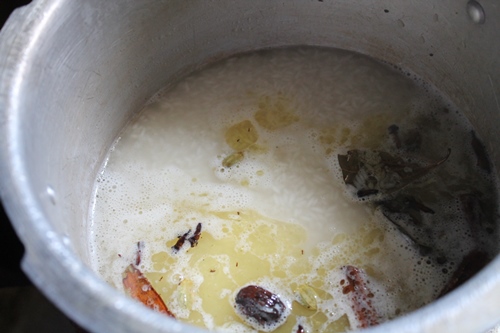 Bring this to a boil
Cover and pressure cook till the rice is done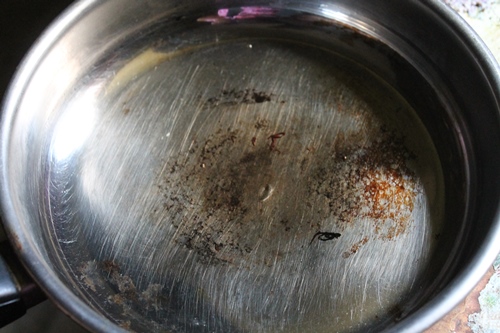 When the rice is cooking..heat little oil in a pan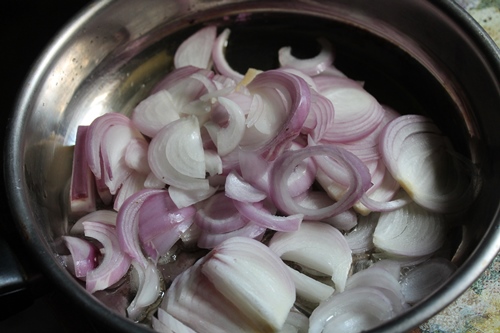 add in onions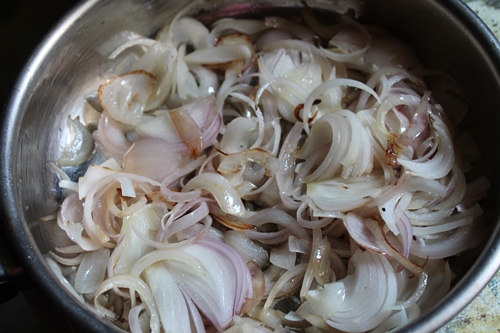 saute them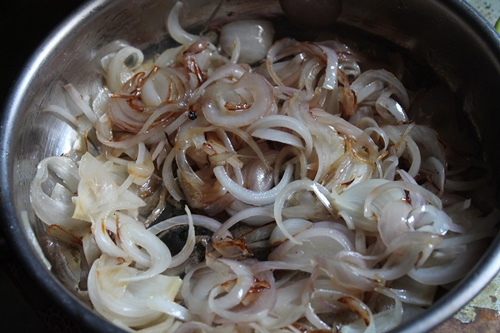 they will start to get little colour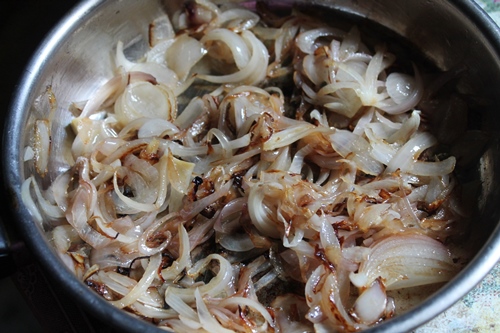 now it has darkened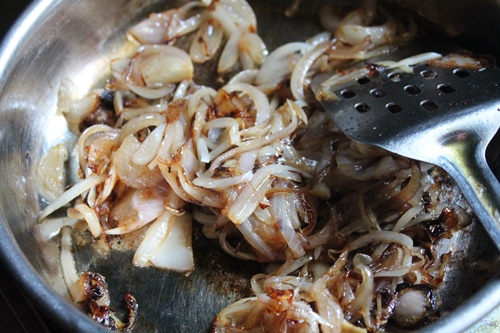 Look how golden it has got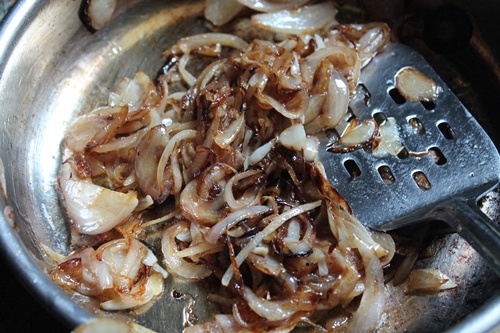 this is the colour which i need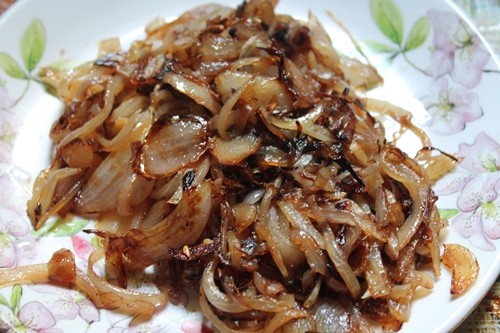 i transfered it to a plate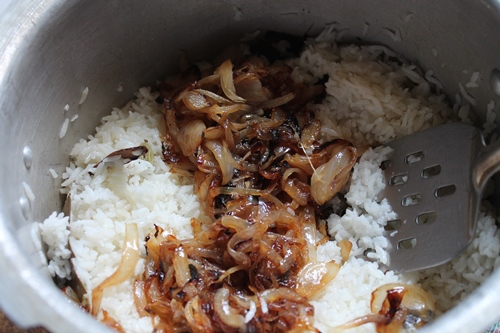 Now i added it to the cooked rice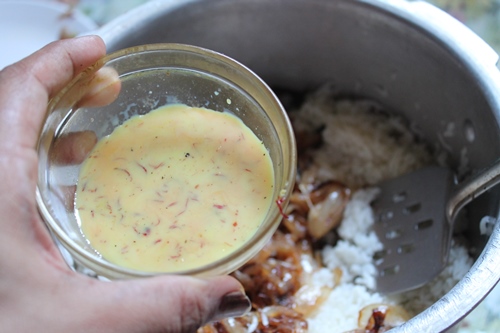 poured in the saffron milk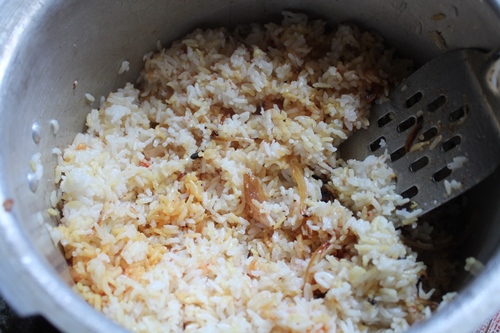 mixed well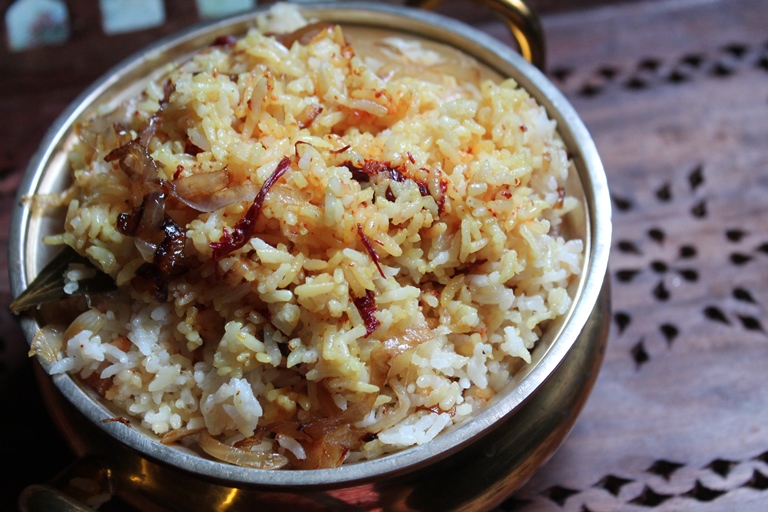 Serve
I am Aarthi, a happy homemaker, mom of two beautiful girls, married to my high school sweet heart. My goal is to teach people that cooking can be way more easier and joyful than they think. Yummy Tummy features recipes all over the world with step wise pictures which surely shows the ease of cooking.