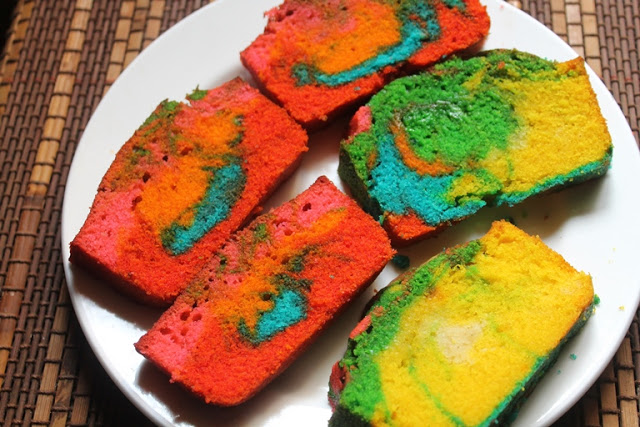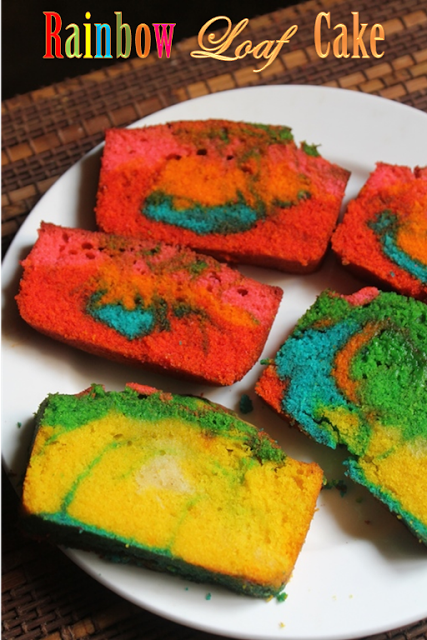 This is the cake which i used in my hidden rainbow heart inside cake. I wanted to share it as a separate recipe because the cake looks so colourful and everyone will love it for sure..
Similar Recipes,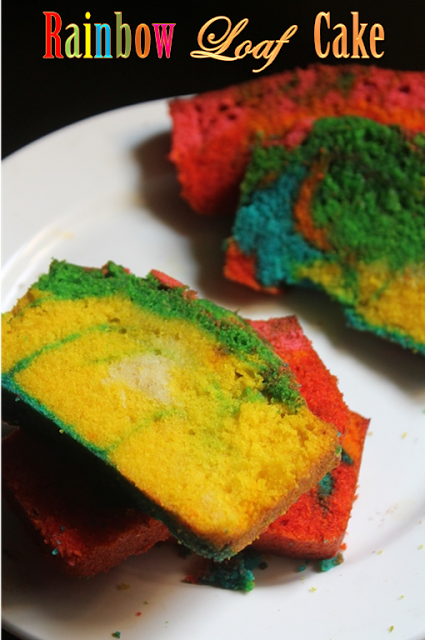 Hope you will give this a try and let me know how it turns out for you..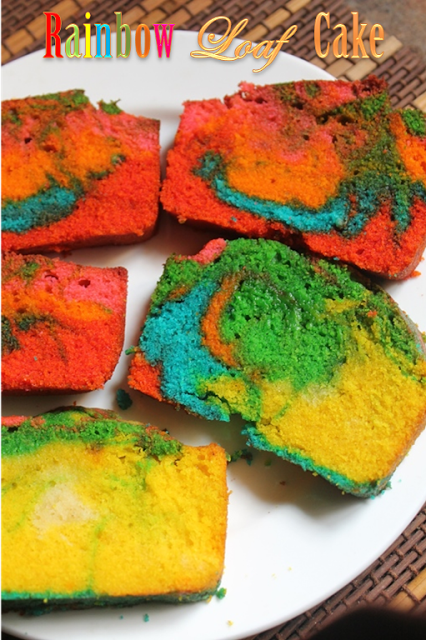 Preparation Time : 15
Baking Time : 45 mins to 1 hour
Serves: 6 to 8
Ingredients:

For Rainbow Cake:
All Purpose Flour / Maida – 1.5 cup / 180 grams
Sugar – 1 cup / 200 grams
Vanilla Essence – 1 tblspn
Eggs – 3
Baking Powder-2 tsp
Salt – 1/2 tsp
Unsalted Butter – 175 grams
Milk – 1/4 cup / 60 ml
Food Colours as needed (red, orange, yellow, green, blue, pink)
(My 1 cup measures 240 ml)


Method:


Preheat oven to 180 degree C. Grease a 9×5 inch loaf pan with oil and dust it with flour. Coat on all sides and set aside.
Now take butter, sugar and vanilla in a bowl and whisk well. Now add in eggs one at a time and whip till creamy.
Now add in flour, baking powder and salt and fold gently. Add in milk and fold gently.
Divide the batter between 6 bowls and add one food colouring in each one and mix well. Now spoon this into the loaf pan and use a skewer to make swirls on it.
Now bake this in oven for 45 mins to 1 hour till the cake is done.
Remove it and cool down completely. Slice and serve.
Pictorial: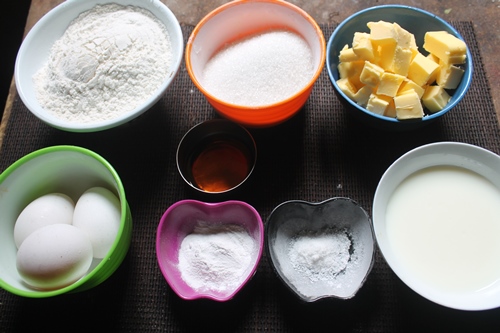 First lets make the rainbow heart cake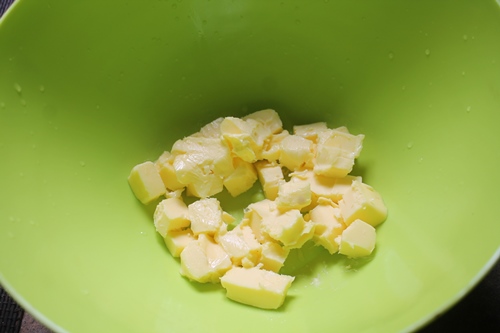 take butter in a bowl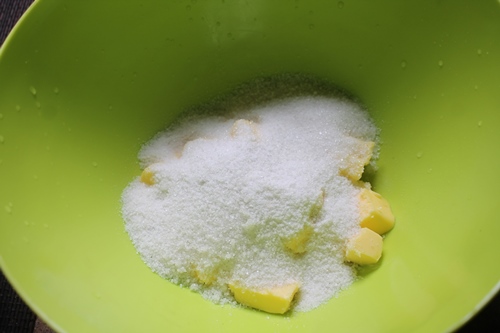 add in sugar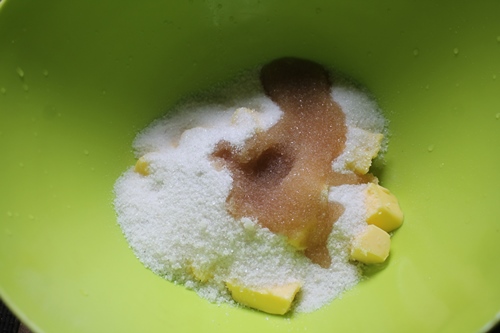 add in vanilla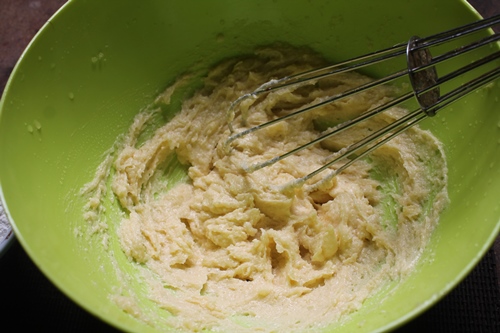 mix till creamy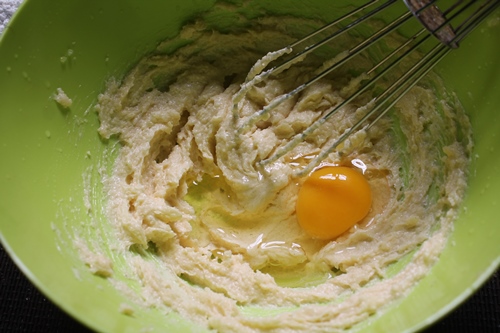 add one egg at a time and whip again till mixed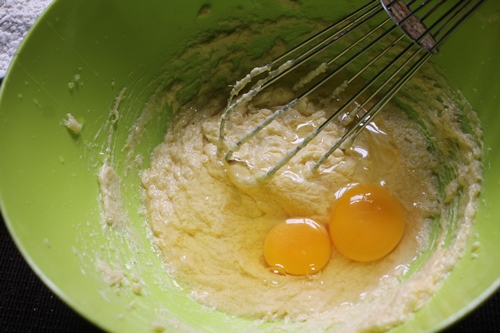 i added remaining two eggs as well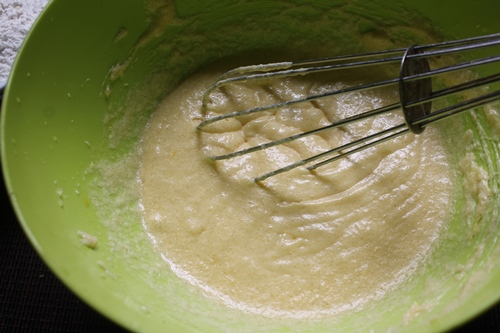 mix well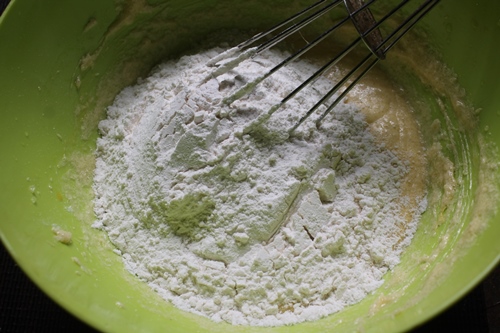 add in flour
baking powder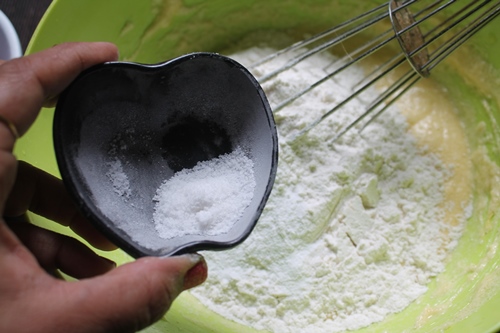 add in salt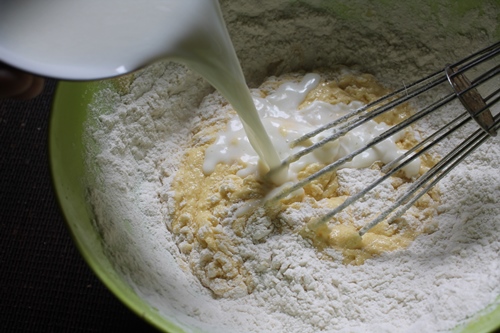 add milk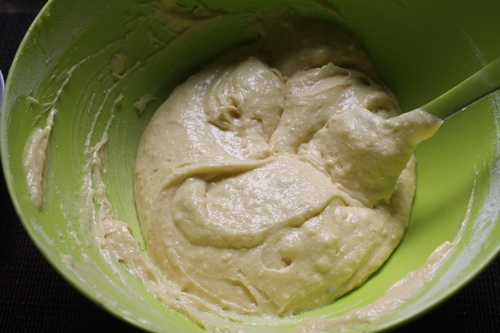 fold gently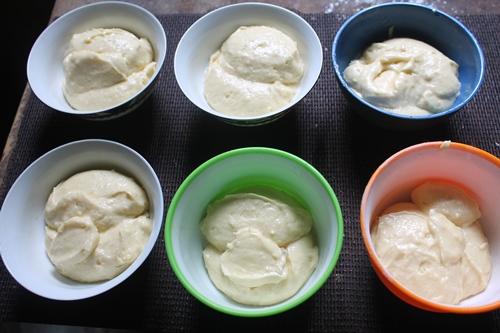 divide the batter between 6 bowls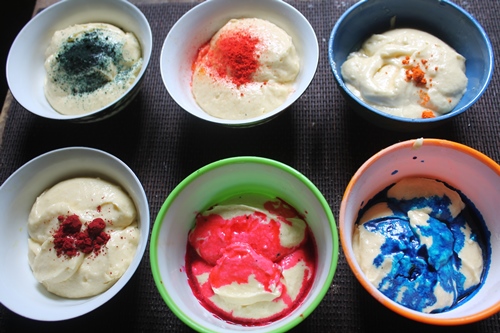 add one colour in each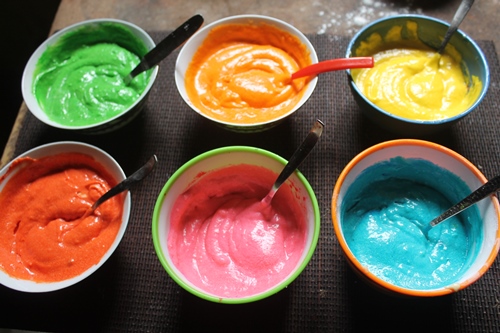 mix well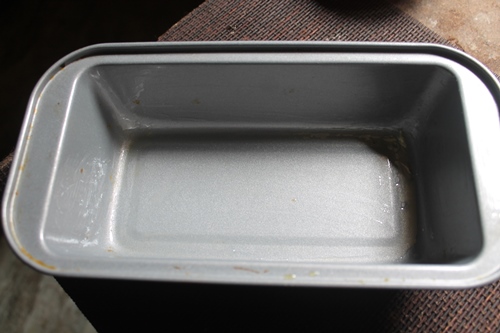 grease a loaf pan and dust with flour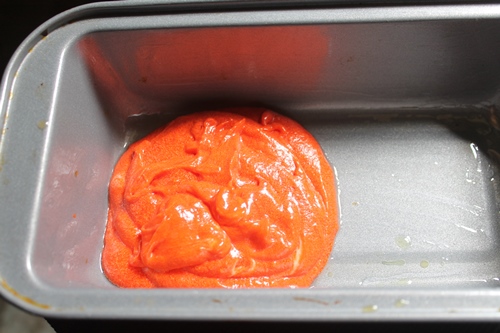 spoon one batter in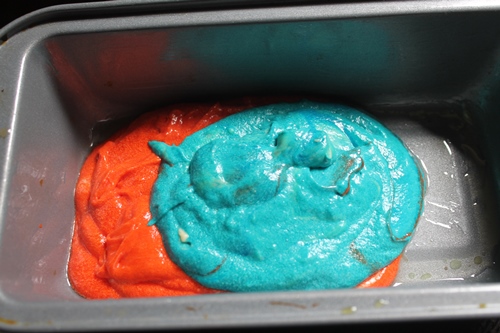 now other and repeat with all the batter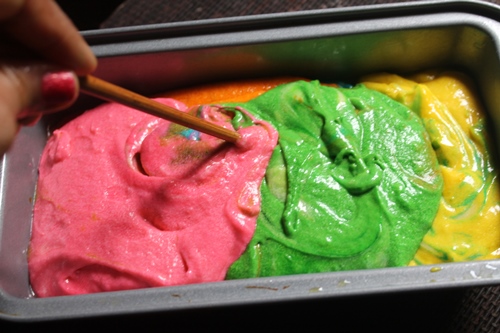 now take a skewer and make swirls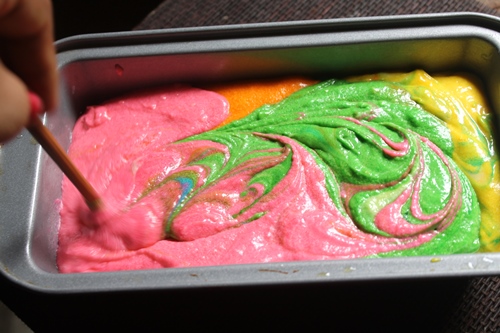 like this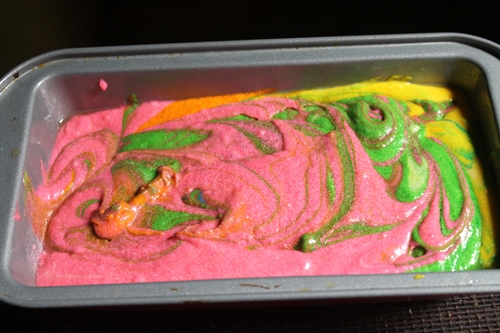 now bake this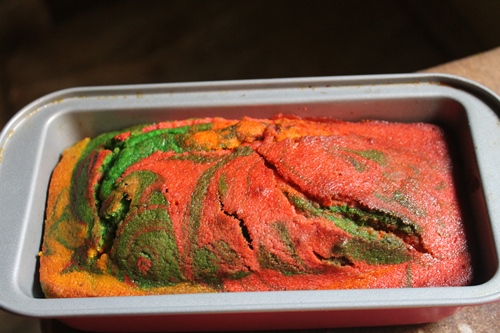 now it is done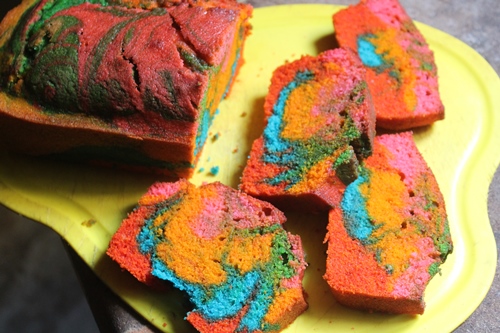 slice it into slices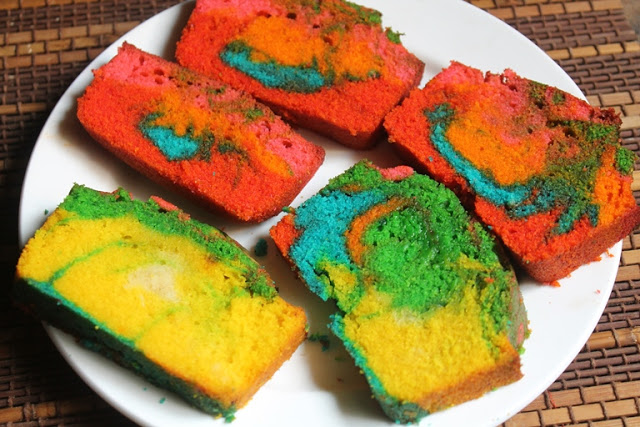 Serve
I am Aarthi, a happy homemaker, mom of two beautiful girls, married to my high school sweet heart. My goal is to teach people that cooking can be way more easier and joyful than they think. Yummy Tummy features recipes all over the world with step wise pictures which surely shows the ease of cooking.