Eggless Chocolate Cake with Step by Step Pictures. Soft chocolate cake which are egg free. I have added 4 recipes of making chocolate cake without eggs.
Pin
Super moist and decadent chocolate cake for this christmas which is eggless and made using whole wheat flour. Perfect as a quick desert.
About Eggless Chocolate Cake
Chocolate is used to make chocolate cake. Other ingredients may be included. Fudge, vanilla creme, and other sweeteners are among them. Chocolate cake dates back to the 17th century, when conventional cake recipes were supplemented with cocoa powder
from the Americas. In baking, the egg acts as a binding agent. All cake recipes necessitate the use of eggs. For the same result, egg substitutes are used in eggless cakes. You can use Eggs can be replaced in a variety of ways.
Eggless Banana Bread
Eggless Whole Wheat Banana Bread
Pin
Ingredients for Eggless chocolate cake
Cocoa Powder:
Cocoa powder has a dark colour and a deep rich chocolate flavour. It can also be combined with other chocolates (unsweetened or dark) in recipes to create a cake with a stronger chocolate flavour.
Yogurt :
yoghurt contributes moisture and fat, making the cake moist. A cake made with yoghurt never dries out. Its always incredibly soft, moist, and delicious. So, yes, yoghurt may be used in baking, and it moistens the cake.
Instant Coffee Powder  :
Adding a teaspoon of instant coffee granules or espresso powder to the batter or dough with the other dry ingredients is the quickest way to boost the chocolate taste of your sweets.
Version 1: Whole Wheat Chocolate Cake (Eggless)
1)Take all your ingredients
Pin
2)Grease a cake pan with oil and dust it with flour. Set aside.
Pin
3)Take flour and cocoa powder in a bowl. I used wheat flour
Pin
4)Add in powdered sugar
Pin
5)Add in salt
Pin
6)baking soda
Pin
7)Mix well
Pin
8)Make a well in the center
Pin
9)Add in milk
Pin
10)Add it directly into the flour mix
Pin
11)Add in some melted butter or oil.
Pin
12)vanilla
Pin
13)Mix well
Pin
14)Pour it in the baking pan.
Pin
15)Tap off the pan so it is coated well.
Pin
16)Bake in a preheated oven for 35 to 40 mins
Pin
17)Cool it down.
Pin
18)Slice and serve. This cake turned out so moist and fluffy.
Pin
Version 2: Chocolate Cake with Oil & Vinegar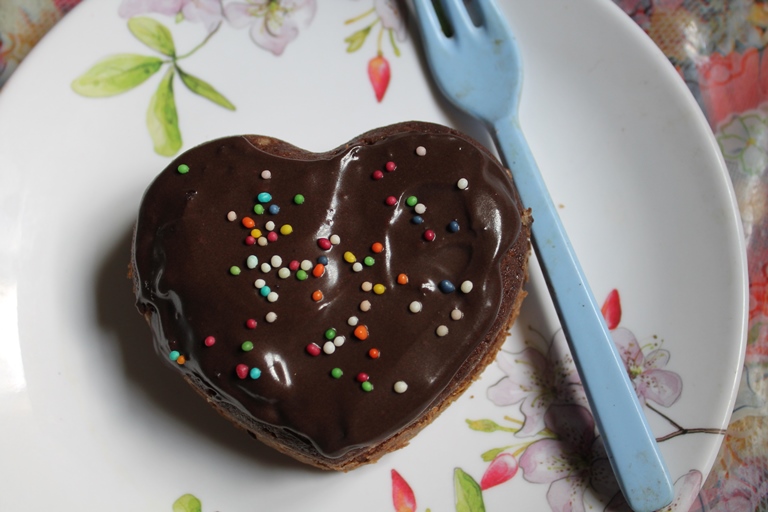 Pin
I have been making quite a few chocolate cakes recently for my clients. Couple weeks back i got a order for eggless chocolate cake. I wanted to make a new recipe, i came across a eggless cake recipe and loved it so much. I tried it and found that the cake came so moist and soft. If you want many moist cake recipe, check here..
This cake recipe make two 15 cm round cakes, which you can sandwich with any of your favorite frosting and make a two layered cakes. If you dont want to frost it, just bake it in a large rectangle pan, or half the recipe. I took few spoons of batter and baked it in my small heart pan to show you how it looks..So give this a try and let me know how it turns out.
Egg Substitutes in Cakes
There are so many egg substitute for cakes.
yogurt,
silken tofu,
banana,
apple sauce 
Video Post Here
6 Layer Rainbow Cake
Eggless Chocolate Cake
Devils Cake
Triple Chocolate Cake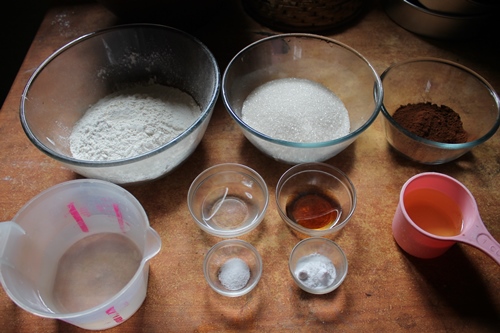 Take all your ingredients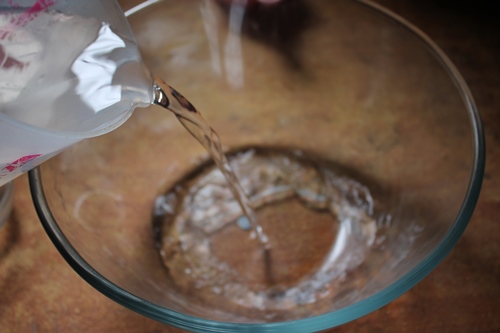 First mix up wet ingredients.. Take water in a bowl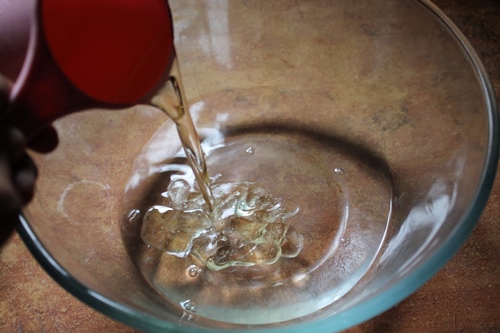 Add oil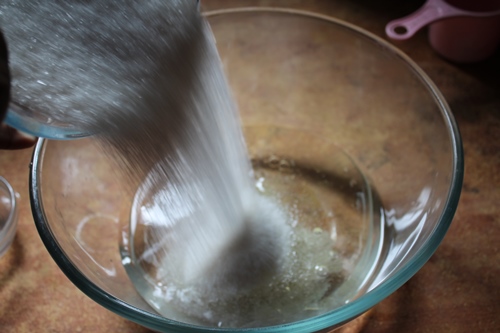 Add sugar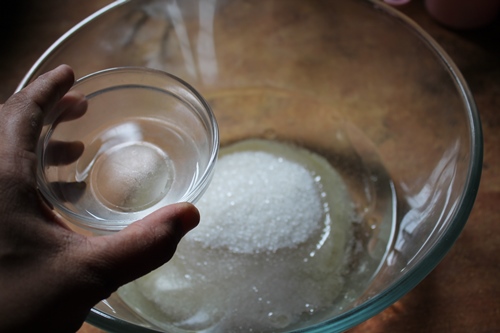 vinegar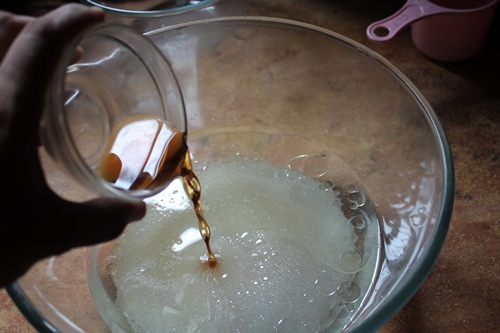 add in vanilla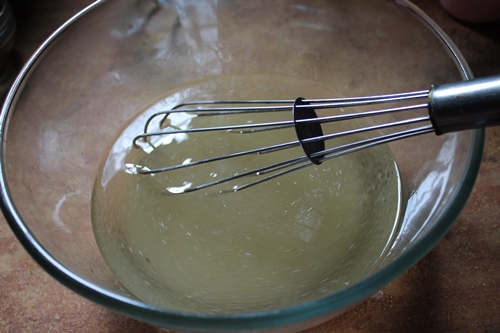 Mix well and set aside till the sugar is melted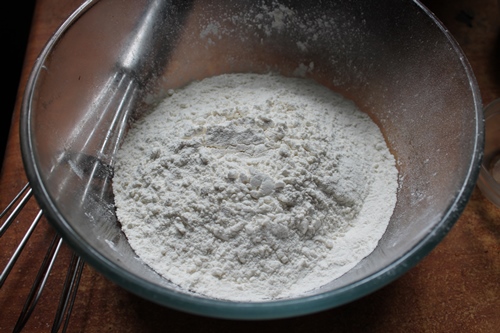 Take flour in a bowl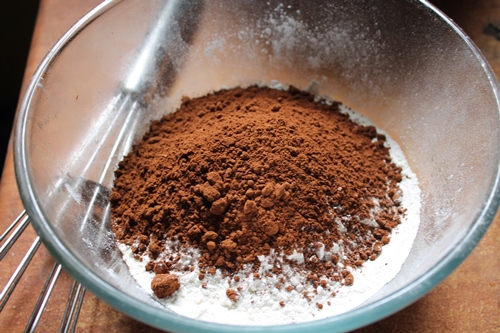 Add cocoa powder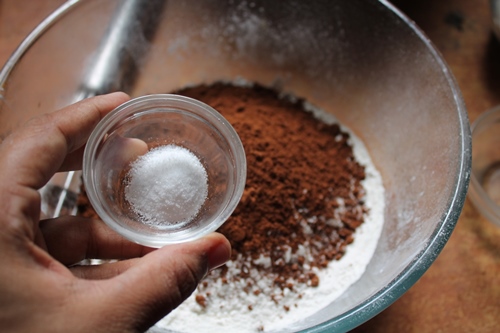 add in salt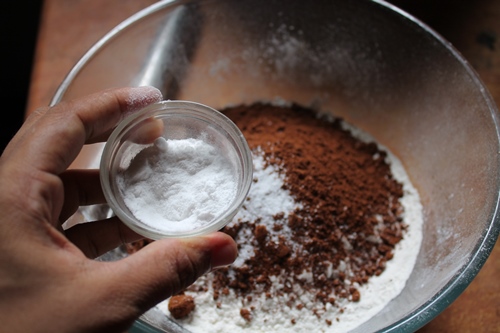 baking soda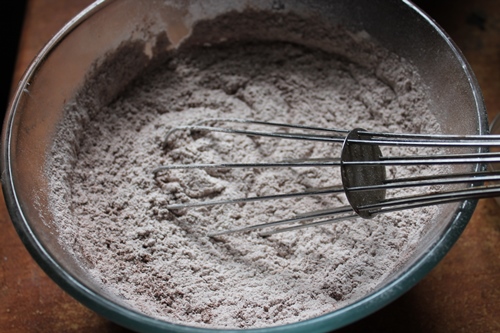 mix well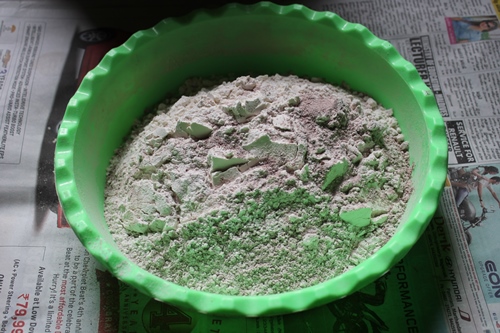 add it in a sifter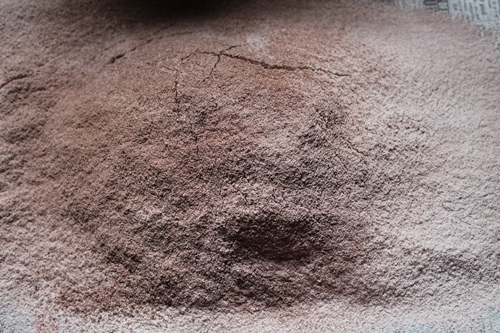 sieve them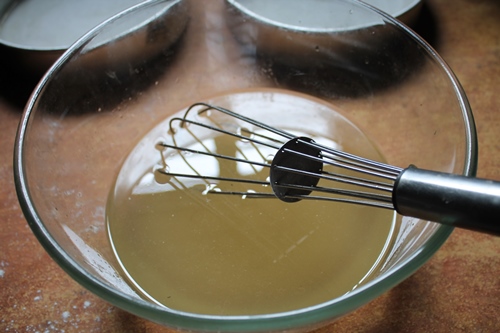 By now the sugar is melted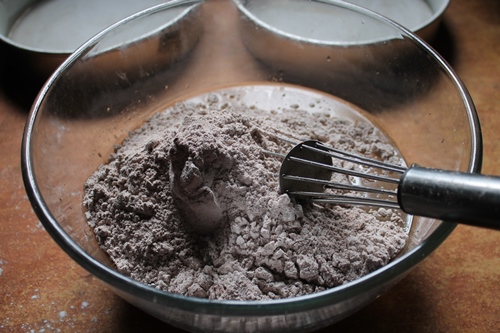 Add the flour mix in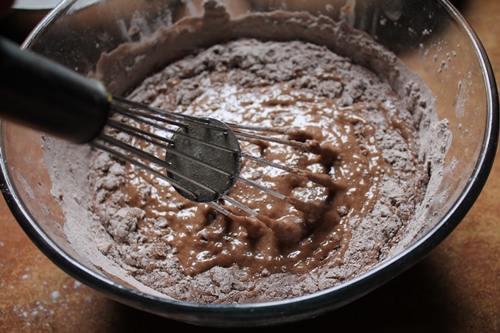 Fold well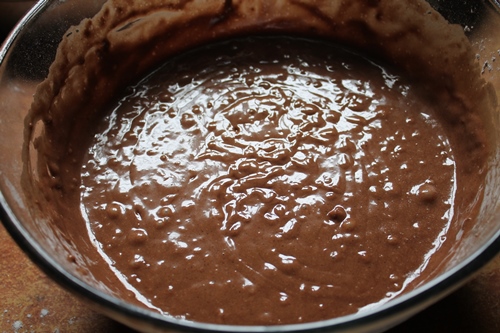 batter done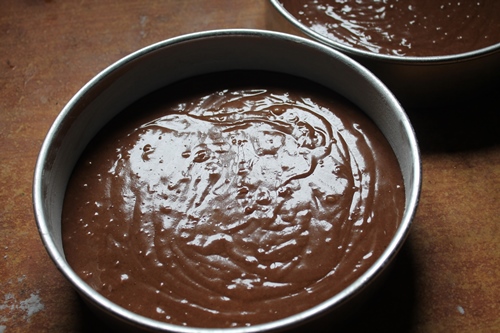 Pour it in prepared cake pan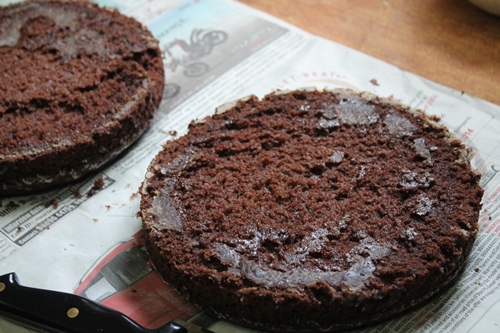 Bake them, cool and invert them. Use as required
Version 3: Chocolate Cake with Yogurt
Version 4: Chocolate Cake without Butter
Lets talk about this cake. This was the first attempt of making this cake, so I was afraid that the top may get dried off, so I made a chocolate glaze to protect the top. It ensured me that the top stays nice and moist as the middle. The better thing is it is eggless and butter free. So it is a little healthier. Everyone in my family loved it, and they gave me so many compliments too.. I hope you will like this and tell me if you love it.
Similar Recipes
RECIPE CARD
📖 Recipe
Related Recipes