I am kind of addicted to all things caramel. I love the silky, lightly sweet, lightly salty, buttery and creamy sauces. After my attempt with salted caramel sauce, i have been making it quite often and storing it in fridge, so i can enjoy it with icecream or whatever i feel like.
Similar Recipe,
Salted caramel sauce
Vanilla Custard Sauce
Dulce De Leche
Chocolate Dipping Sauce

Today i made sticky date pudding and what more sauce to pair it with that a warm butterscotch sauce. So i decided to try it at home and believe it or not i couldn't resist digging into it. I have been dipping my spoon into the sauce and licking it quite often.
Hope you will give this a try and let me know how it turns out for you..
Preparation Time : 5 mins
Cooking Time : 5 to 10 mins
Makes: 2 cups of sauce


Ingredients:
Brown Sugar – 1 1/2 cup packed
Unsalted Butter – 1/2 cup (if using salted butter, skip salt)
Cream – 3/4 cup
Salt – 1/2 tsp
Vanilla Essence or Butterscotch Essence – 1 tsp
Method:
Take brown sugar and butter in a sauce pan, heat it on medium heat and keep mixing.
Once everything is melted, bring it to a boil and boil it for 1 min.
Now take it off the heat and add in cream and mix well.
Now add in salt and essence and mix well.
Store in a air tight container in fridge for upto a month.
Warm it on stove top of microwave before serving.
Pictorial: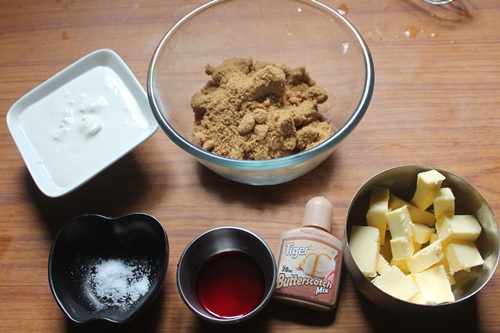 Take all your ingredients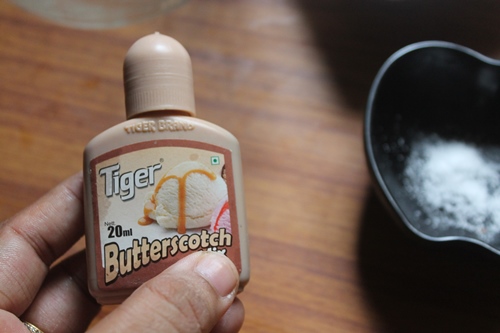 I used this butterscotch essence, you can use plain vanilla essence as well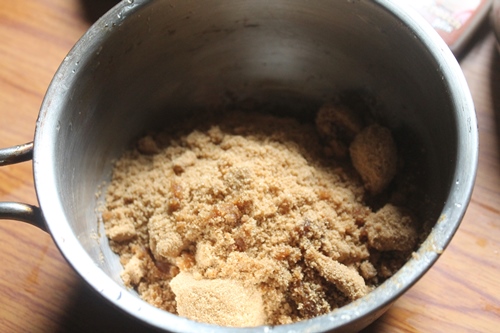 take brown sugar in a pan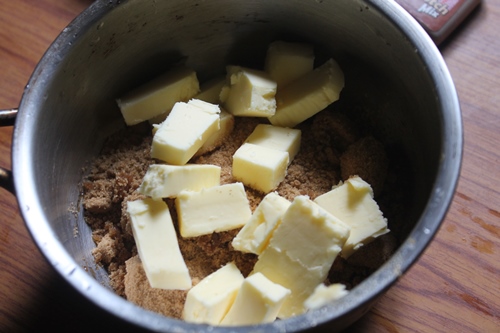 add butter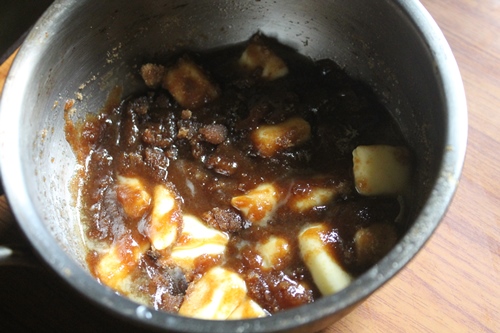 heat it gently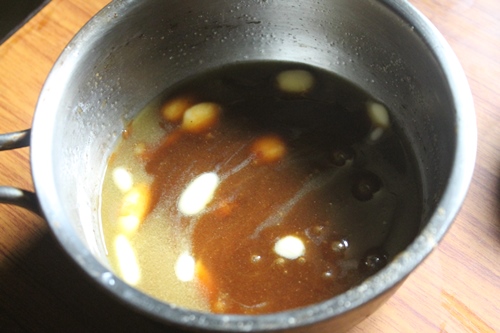 cook till it is melted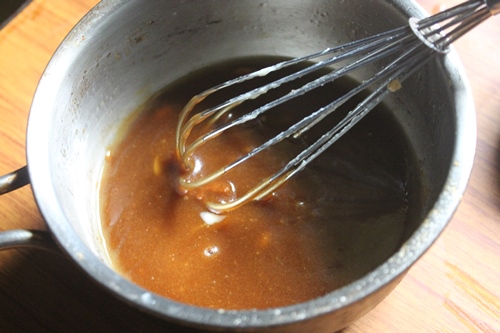 now it is almost melted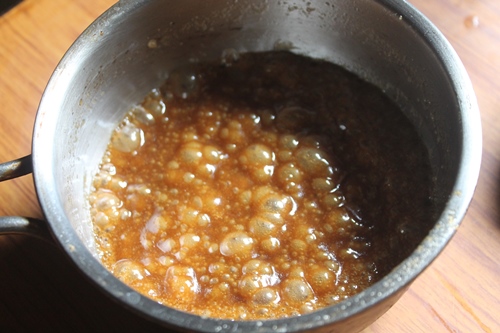 bring it to a boil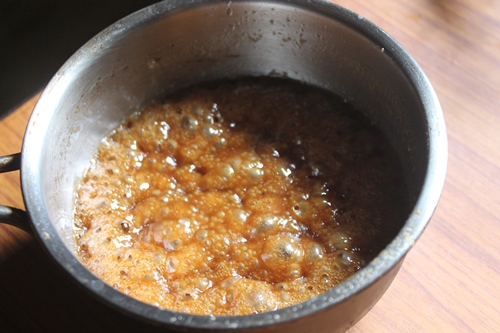 boil it for 1 to 2 mins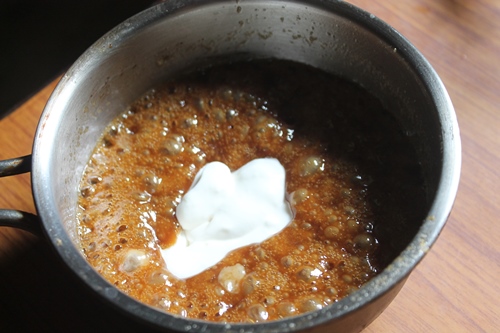 take it off the heat and add cream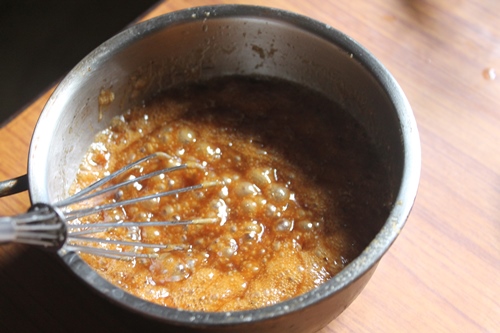 whisk carefully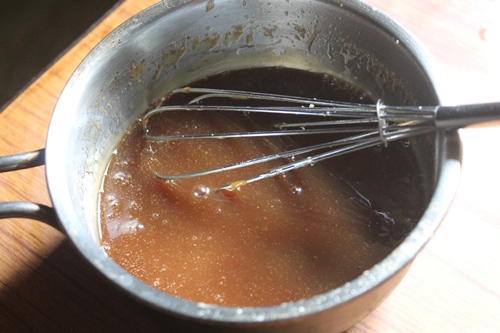 now it is almost smooth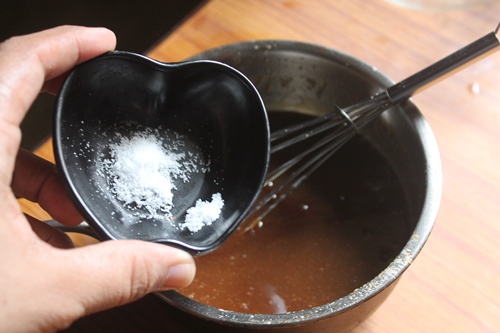 add salt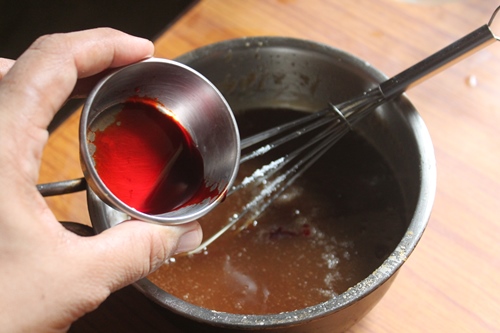 add butterscotch essence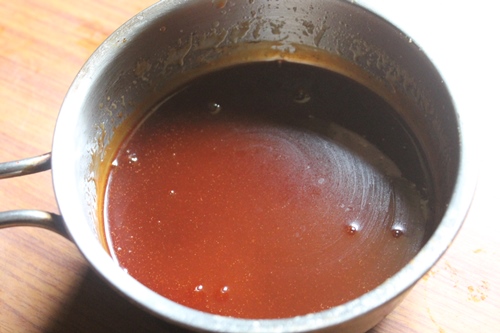 Since i added butterscotch mix, the sauce turned
little darker..But it enhances the butterscotch flavour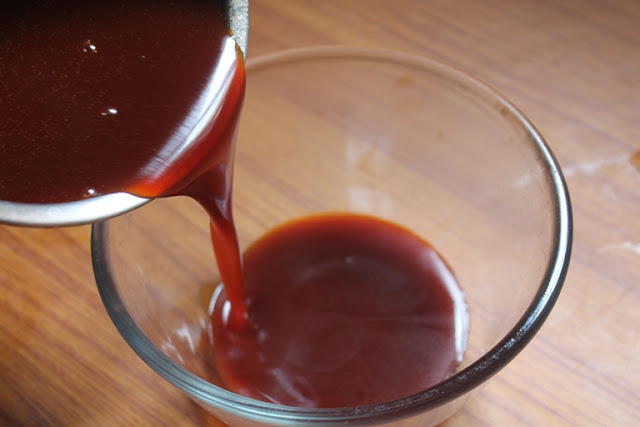 done..Store this in a air tight container in fridge
I am Aarthi, a happy homemaker, mom of two beautiful girls, married to my high school sweet heart. My goal is to teach people that cooking can be way more easier and joyful than they think. Yummy Tummy features recipes all over the world with step wise pictures which surely shows the ease of cooking.