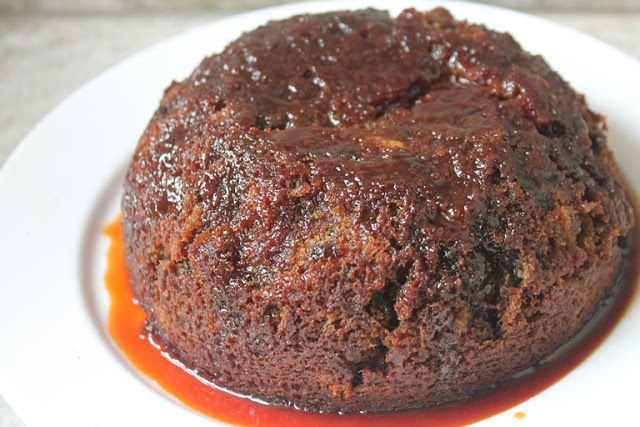 I wanted to bake a sticky date pudding for a long time. Today i found a pack of dates in the back of the fridge which was nearing its expiry date. So i decided to use that in baking. I made a dates coconut energy bites and this delicious sticky date pudding. This is the first time i am trying it and it is a total winner..I am not a cake opr pudding person, but when i tasted this i am totally changed. If anyone asked me what is your favourite desert in this whole world, i would say it is sticky date pudding with butterscotch sauce.
Similar Recipes,
Mango Pudding
Sago Pudding
Apple Pudding
Finger Jello
Broken Glass Pudding
Rose Pudding
Layered Finger Jello
Jelly Rollups
Chocolate China Grass Pudding
Steamed Yogurt Pudding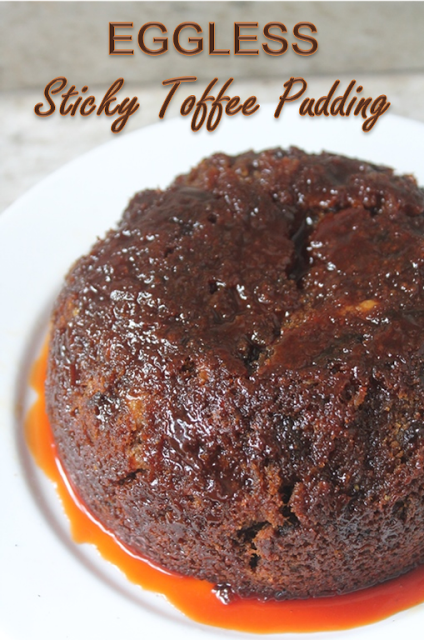 I made this eggless, since i didn't have eggs on hand. I created this recipe based on the ingredients i had on hand and when i took the first bite, i am completely lost. Specially the warm butterscotch sauce makes this pudding, it takes it to a whole new level. I strongly suggest you to make this pudding and serve it with butterscotch sauce. It is like a marriage made in heaven, cannot be separated at all..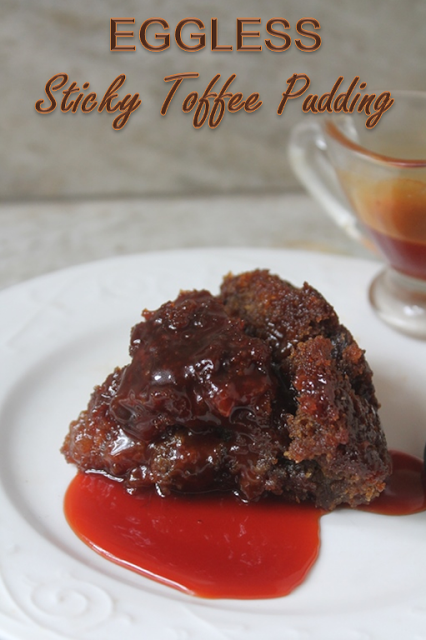 Hope you will try this out and let me know how it turns out for you..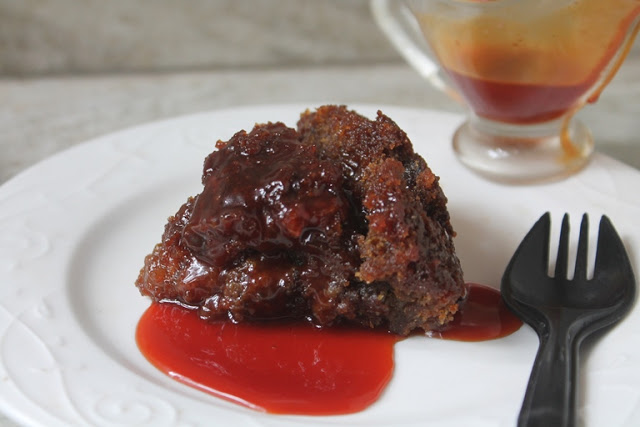 Preparation Time : 10 mins
Baking Time : 40 mins
Serves: 4 to 5


Ingredients:
Dates – 1/2 cup chopped / 90 grams
Milk – 3/4 cup / 180 ml
Baking Soda / Cooking Soda – 1/2 tsp
Brown Sugar – 1/2 cup / 100 grams
Cinnamon Powder – 1/2 tsp
All Purpose Flour / Maida – 3/4 cup / 90 grams
Salt – 1/4 tsp
Unsalted Butter – 1/2 cup / 110 grams
Butterscotch Sauce for serving (Recipe here)


(My 1 cup measures 240 ml)


For Vegan Option:
Use Soy Milk or Almond Milk for Regular Milk
Use Margarine or Vegetable Oil for Butter
Method:
Preheat oven to 190 degree C.
First take a oven safe bowl or any cake pan and grease it well with butter and line a parchment over it and grease it with butter too. Set aside.
Take dates and milk in a sauce pan and cook it for 2 mins. Remove it from heat and sprinkle over baking soda, mix well and set aside.
Now take butter and brown sugar in a bowl and cream lightly.
Add in the dates mix and fold gently.
Add in flour, cinnamon and salt. Mix well.
Spoon this into the pan and bake it for 30 to 40 mins. Insert a toothpick to check whether the cake is done or not.
Remove it from oven and set aside to cool for 10 mins.
Now invert it to a plate, peel off parchment paper.
Slice and serve with butterscotch sauce.
Pictorial: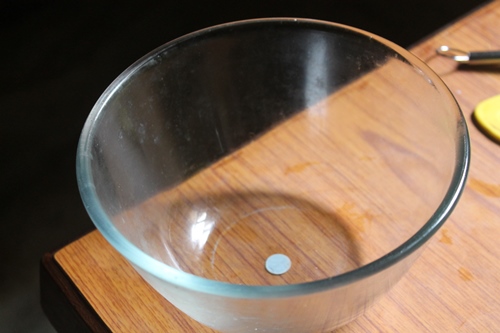 First lets prepare the pudding bowl..you can use normal
cake pan too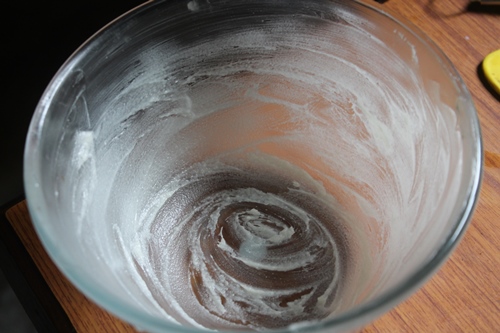 grease it with butter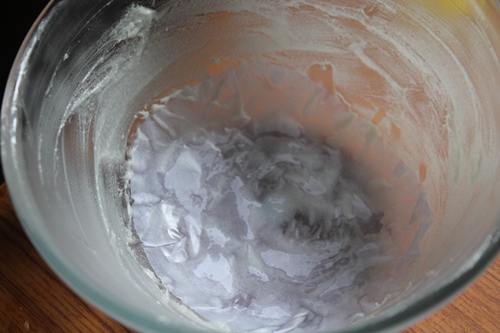 line with a disc of parchment paper and grease that as well..set this aside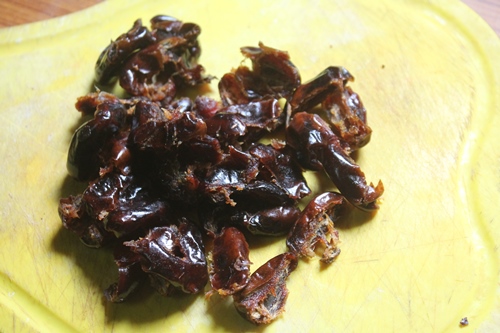 deseed some dates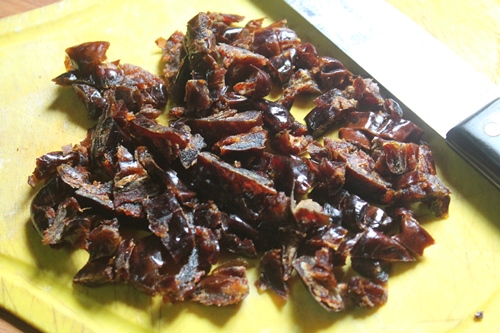 chop it finely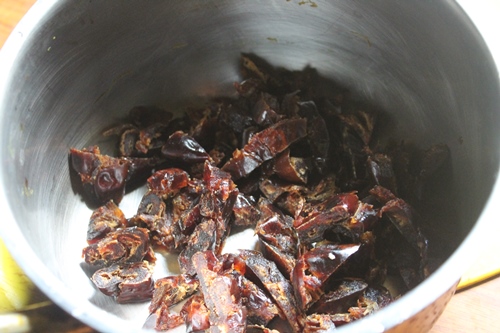 take it in a sauce pan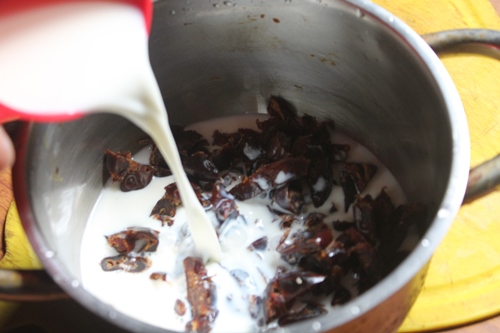 add milk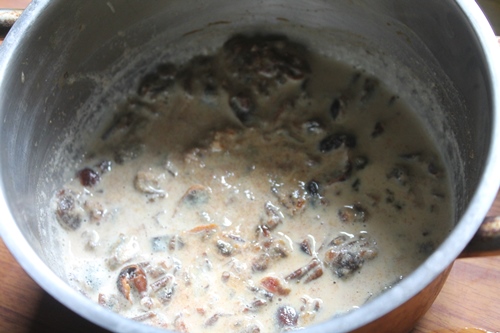 now cook this for couple of min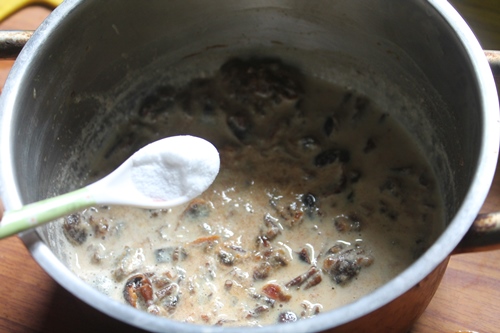 remove it from heat and sprinkle over baking soda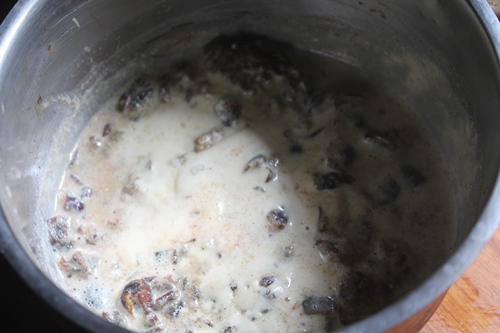 mix wel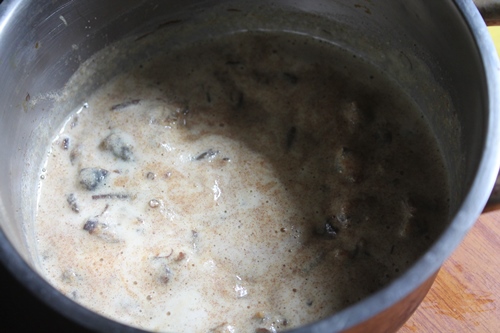 it will foam up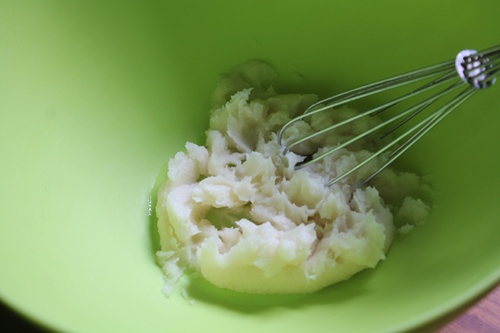 take butter in a bowl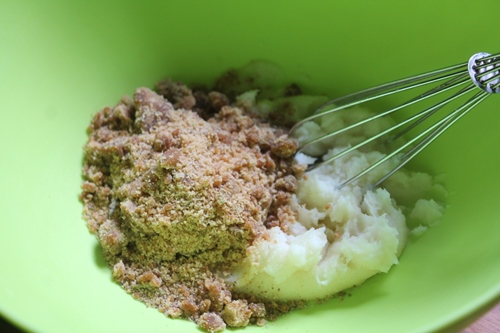 add in brown sugar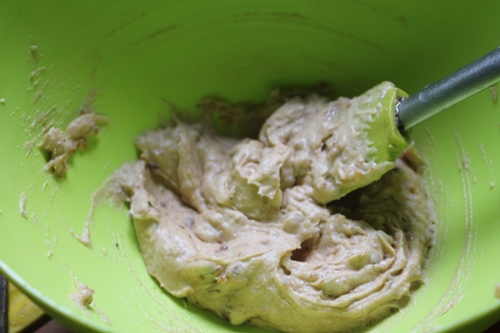 cream lightly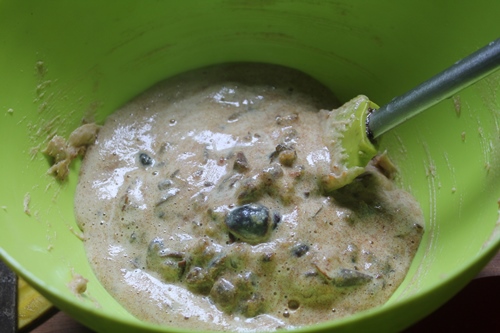 add the dates mix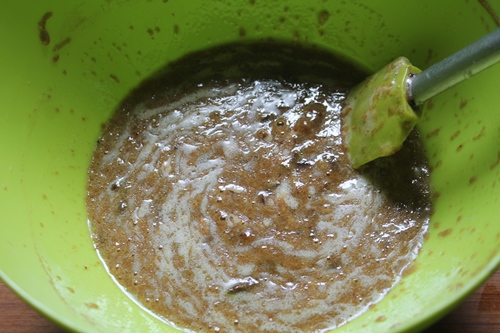 mix well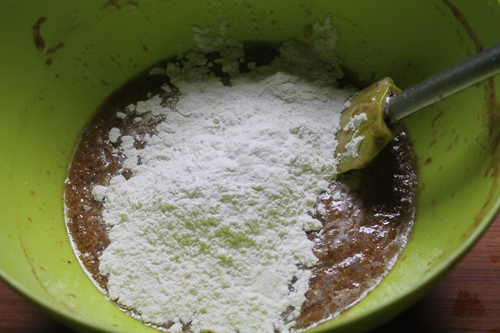 add in flour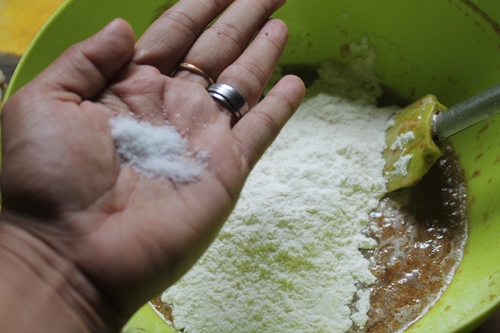 add salt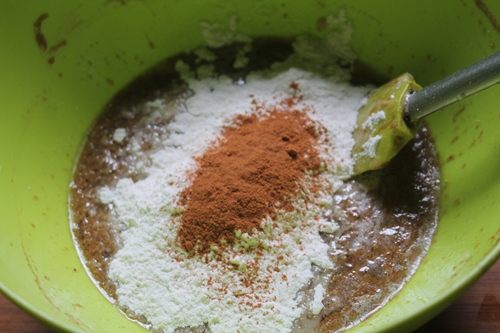 add in cinnamon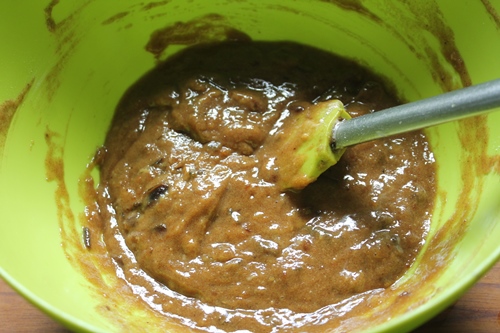 mix well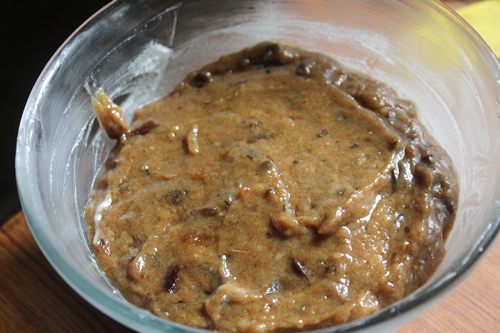 pour this into the pan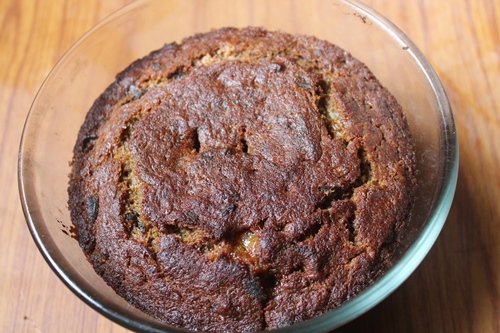 bake till done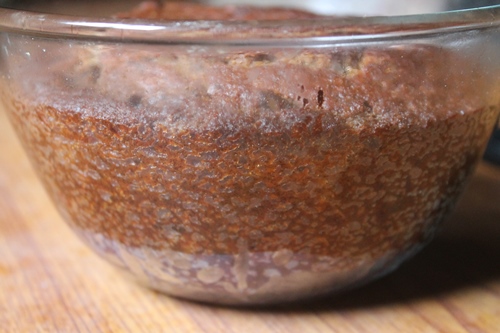 look at those spongy texture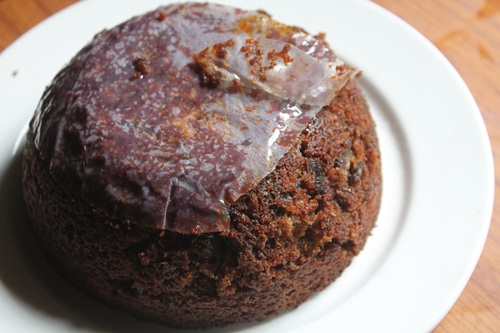 unmould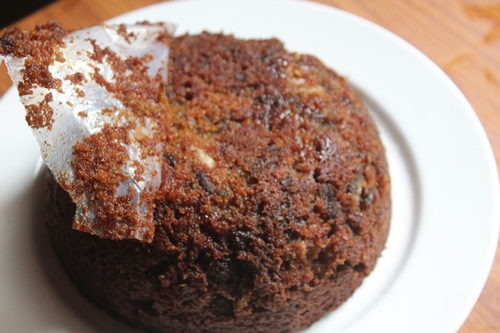 unwrap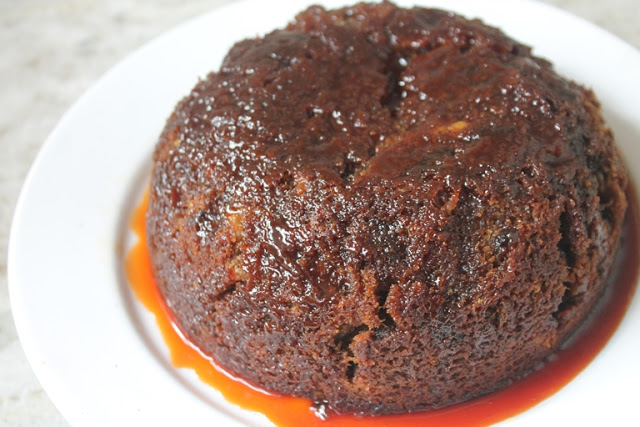 DONE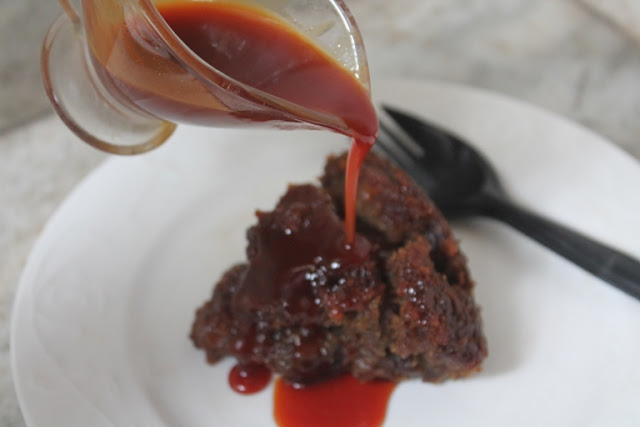 Slice and serve with more sauce
I am Aarthi, a happy homemaker, mom of two beautiful girls, married to my high school sweet heart. My goal is to teach people that cooking can be way more easier and joyful than they think. Yummy Tummy features recipes all over the world with step wise pictures which surely shows the ease of cooking.