This is a delicious jelly pudding. It is super easy to make and super delicious. I am sure kids will love it for sure. Instead of using canned fruit cocktail, you can use fresh fruits too.
Similar Recipes,
Caramel Pudding
Cherry Pannacotta
Mango Pudding
Sago Pudding
Apple Pudding
Finger Jello
Broken Glass Pudding
Vanilla Pannacotta
Dragon Fruit & Grape Pudding

The combination of milk and jelly along with the fruits is yummy. This can be had on hot summer days. It taste so refreshing.
Hope you will give this a try and let me know how it turns out for you.
Preparation Time : 10 mins
Setting Time : 2 to 3 hours
Serves: 4 to 6

Ingredients:
Canned Fruit Cocktail – 1 can
Jelly Crystal – 1 packet
Cream – 1 cup
Milk – 1 cup
Sugar – 1/2 cup to 3/4 cup
Vanilla Essence – 1 tsp
Agar Agar / China Grass – 10 grams
Water – 1 cup


Method:
Drain canned fruit cocktail and chop it finely.
Take agar agar in a bowl, cover with water and let it soak for 10 mins. Now heat it gently till it is melted. Set aside.
Take milk, sugar, cream in a sauce pan and heat till it is heated through. Now add in vanilla and mix well.
Now add in agar agar mix and stir gently. Pour this into individual cups and chill in fridge for 2 hours till it is set.
Make jelly as per package directions. Pour the liquid jelly over the milk layer and let it set in fridge for 2 hours.
Top with chopped fruit cocktail and chill again.
Serve cold.



Pictorial: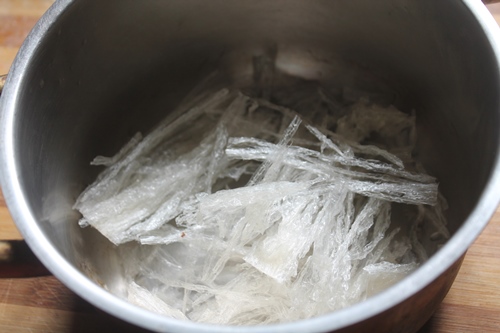 Take china grass / agar agar in a bowl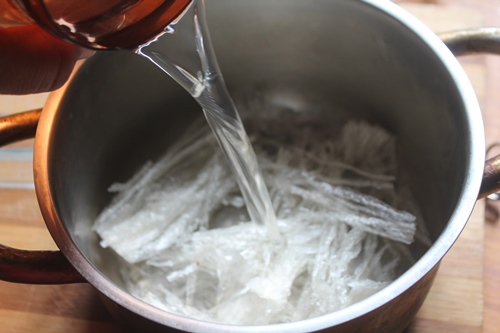 add water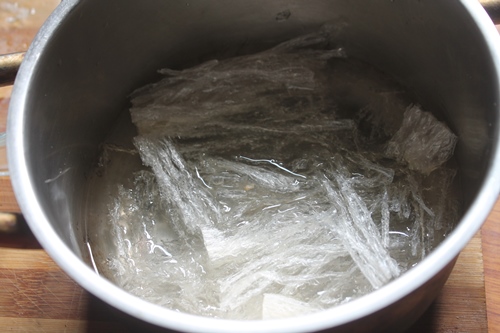 soak for 10 mins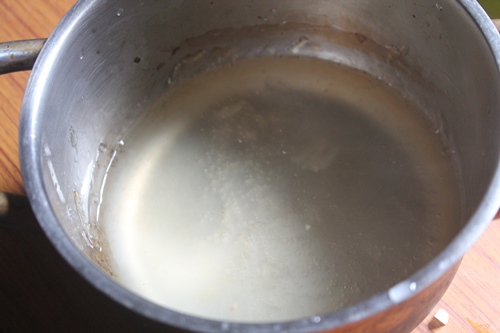 heat gently so it is melted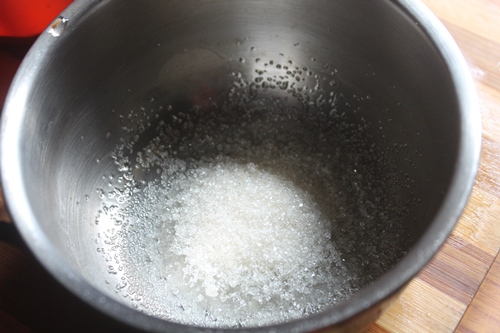 in another sauce pan, take sugar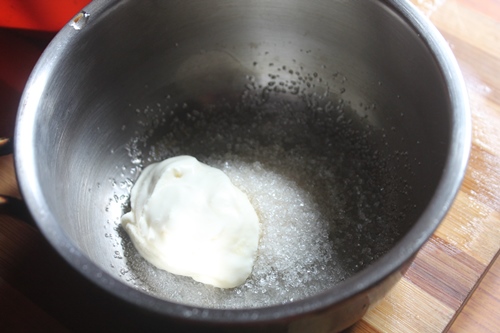 add cream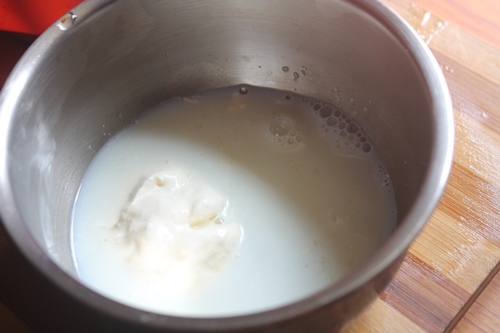 add milk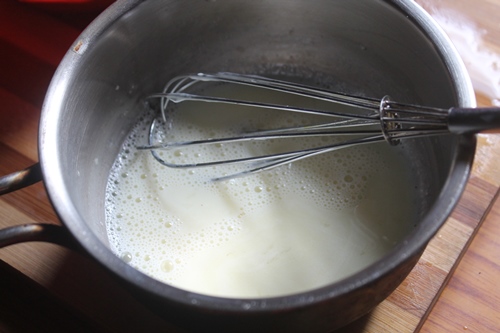 whisk well and heat till it comes to a simmer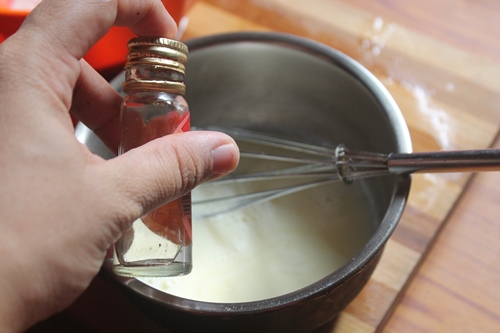 add vanilla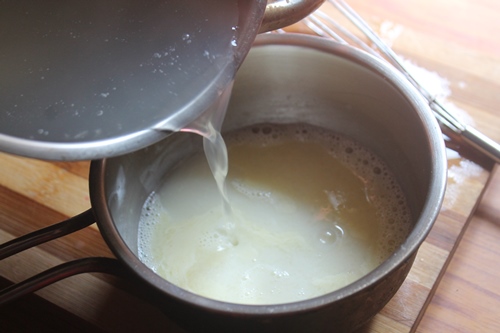 add agar agar mix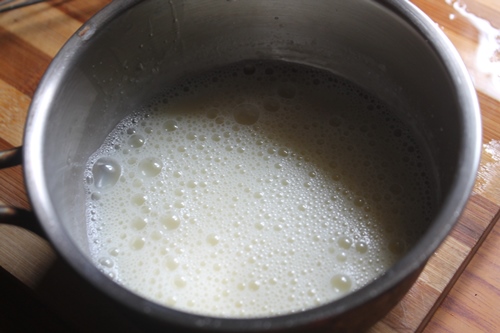 mix well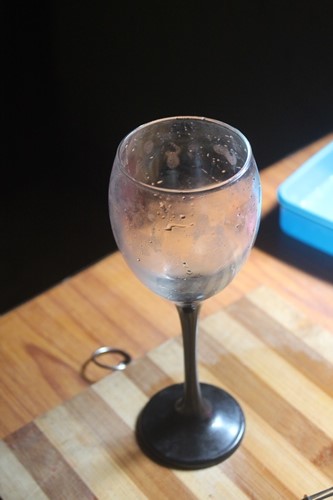 take serving glass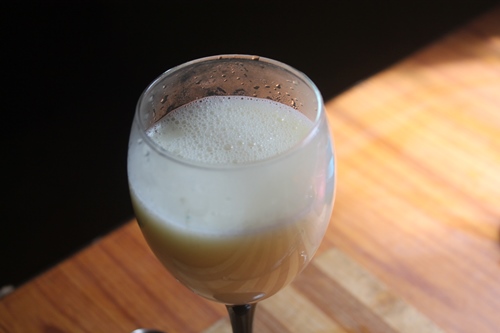 pour it in..chill in fridge till set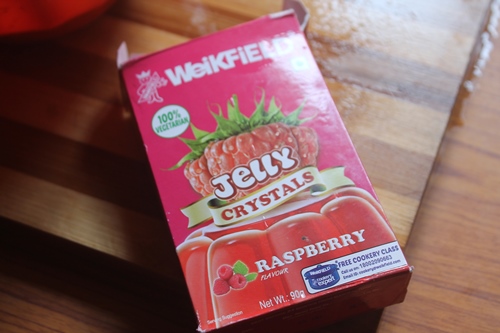 take jelly packet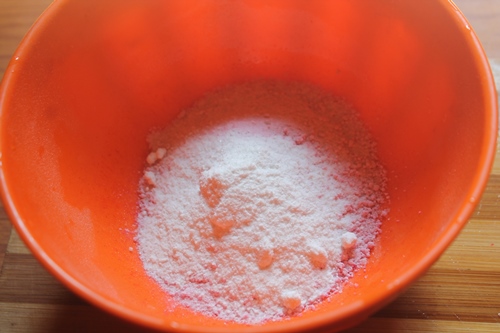 take it in a bowl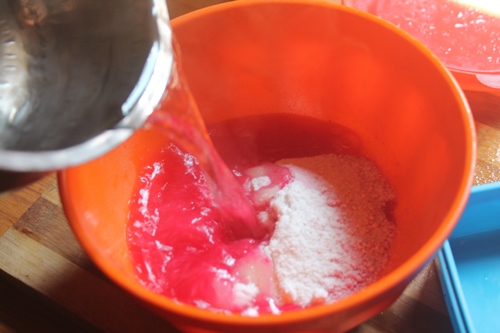 add hot water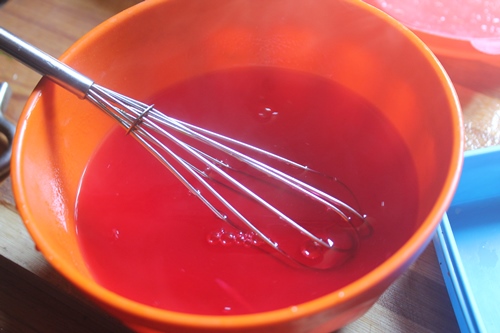 whisk well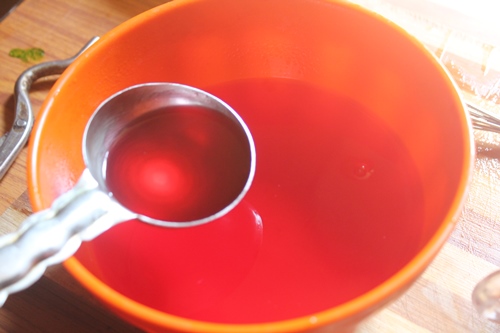 now take ladleful of this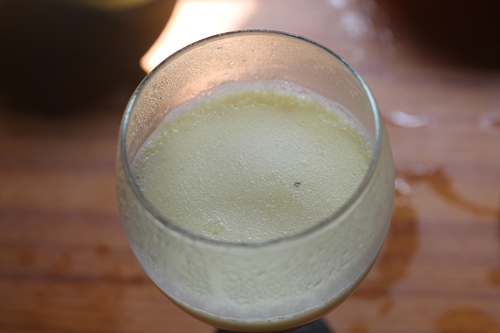 the milk layer is set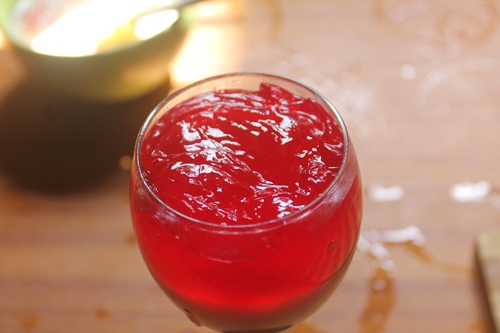 pour it in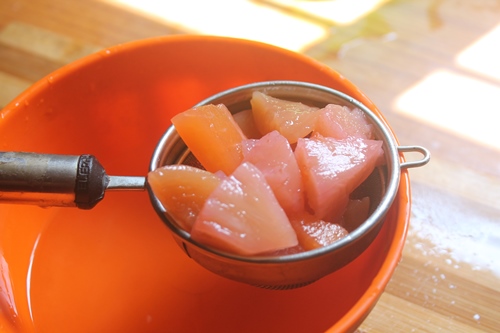 drain a can of fruit cocktail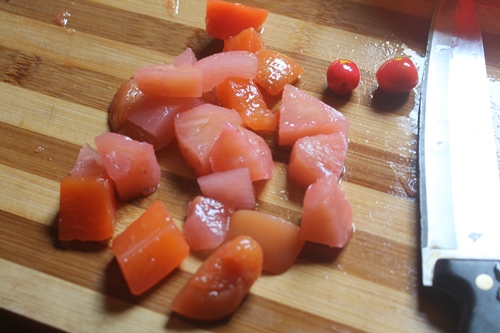 take them in a cutting board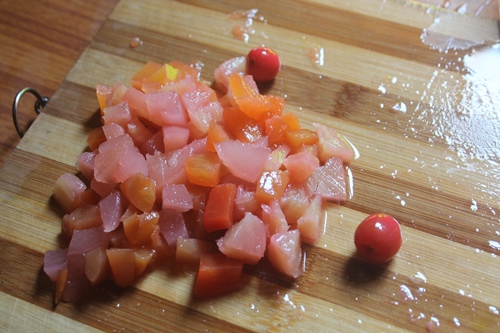 chop it up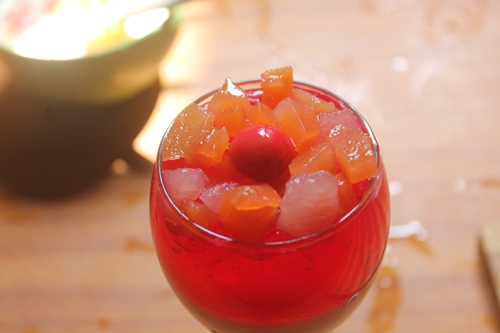 top it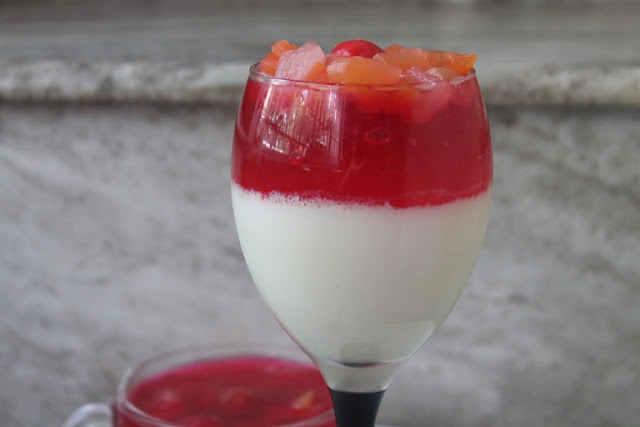 Serve cold
I am Aarthi, a happy homemaker, mom of two beautiful girls, married to my high school sweet heart. My goal is to teach people that cooking can be way more easier and joyful than they think. Yummy Tummy features recipes all over the world with step wise pictures which surely shows the ease of cooking.