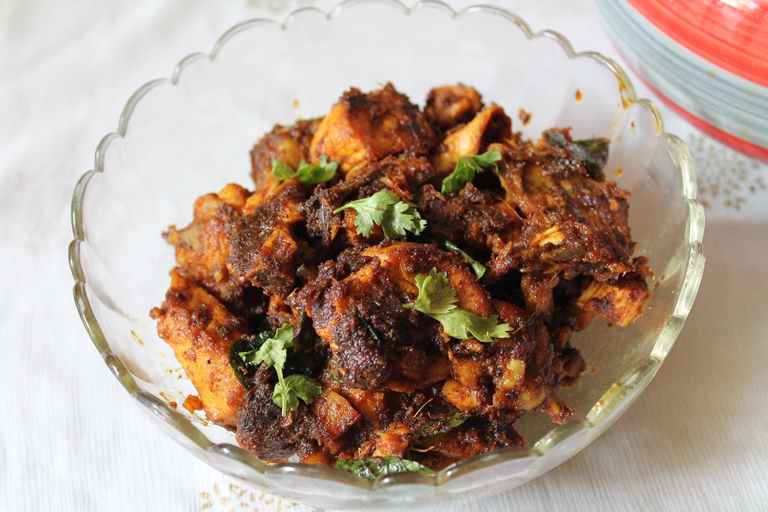 Anything cooked in butter is heaven, do you all agree to this. Then you will surely agree that this recipe is a heavenly dish. This is a simple recipe which calls for normal spices and stuff, but this roast gets its own flavour when it is cooked in a the most beautiful thing on earth, BUTTER..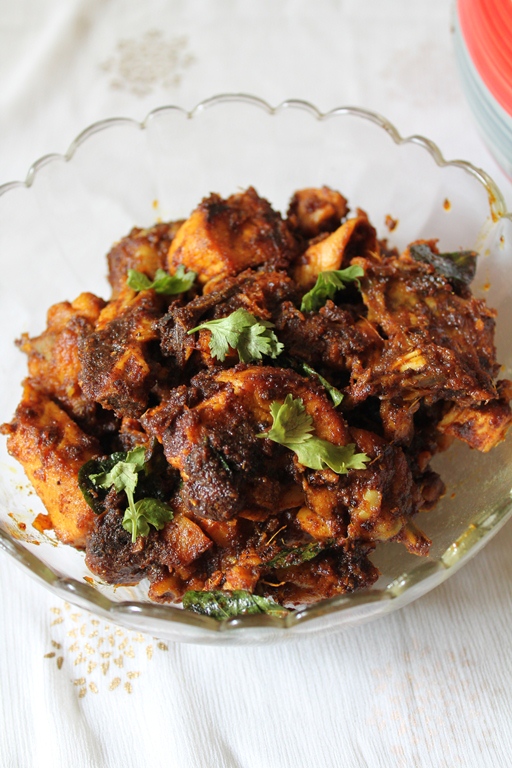 You dont need to baby sit the chicken like you do normally. Just marinate the chicken with a bunch of spices and stuffs for few hours or ever the day before for best flavour. Then just 30 mins before your guest arrive 'start cooking'. So your house will be filled with a buttery spicy chicken aroma.
For the first 20 mins cook the chicken covered on low heat so it will leach out lots of its own water, in which the chicken will get cooked. Then for the next 10 to 15 mins cook without the lid on high heat. So the chicken gets crispy, brown, roasted and totally yummy.I hope you will try this out and let me know how it turns out for you..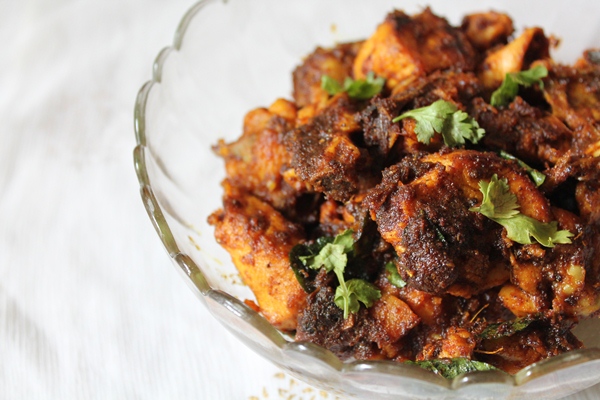 Preparation Time : 5 mins
Marinating Time : 4 hours
Cooking Time : 30 to 35 mins
Serves – 3 to 4


Ingredients:
Chicken – 1/2 kg with bone
Chilli powder – 2 tsp
Coriander powder / Malli podi – 1 tblspn
Turmeric powder / Manjal podi – 1 tsp
Cumin powder / Jeera podi – 1 tsp
Salt to taste
Ginger Garlic Paste – 2 tblspn
Lemon Juice – 1 tblspn
Unsalted Butter – 3 tblspn
Curry leaves a han


Method:
Marinate chicken with all the other ingredients except curry leaves and butter for 4 hours or overnight.
Now in a kadai. Melt some butter.
When the butter is melted add in chicken and toss well with the butter.
Cover the kadai with a lid and let it cook on medium flame for 20 mins till the chicken is cooked.
Now remove the lid, increase the heat to a high and brown the chicken till it is roasted and caramalized. It will take around 10 mins.
Now throw in a handful of curry leaves and mix well with the chicken.
Serve this with rice or roti.


Pictorial: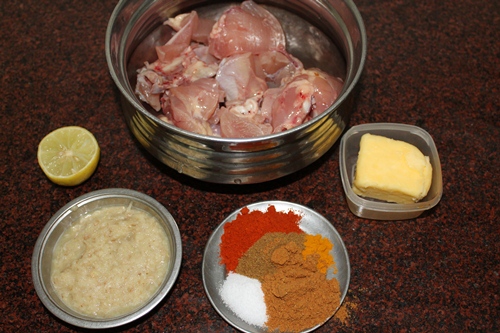 Take all your ingredients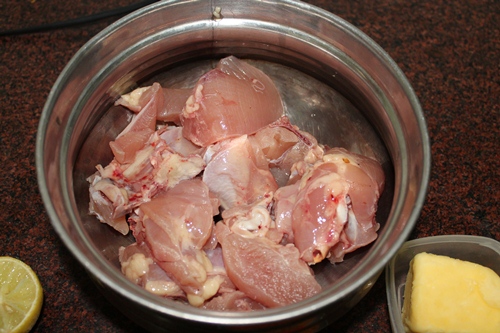 Take chicken in a bowl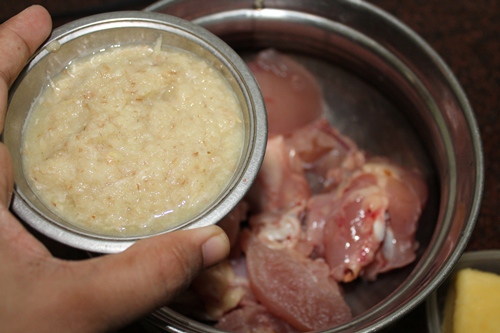 Add in ginger garlic paste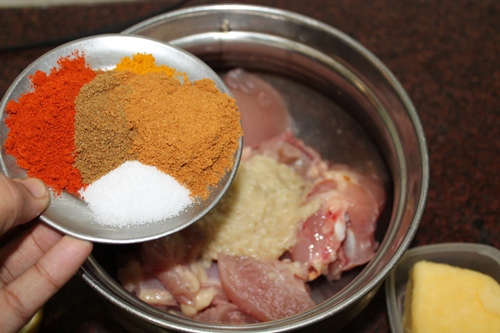 Add in salt and all spice powders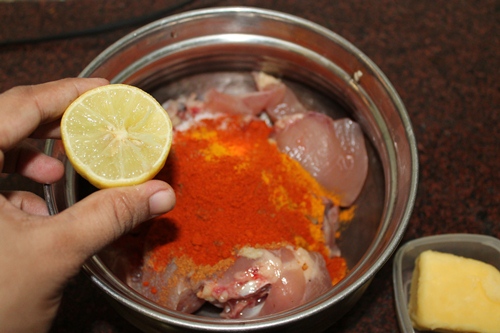 Squeeze in some lemon juice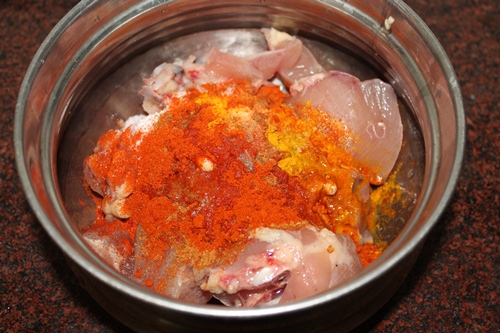 Mix well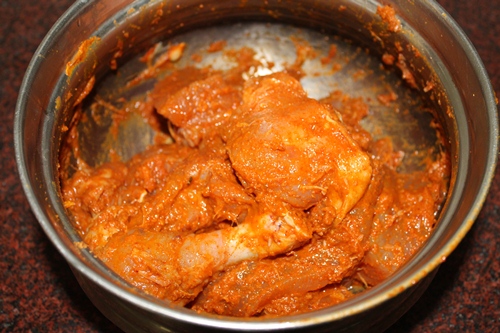 Marinate it for a while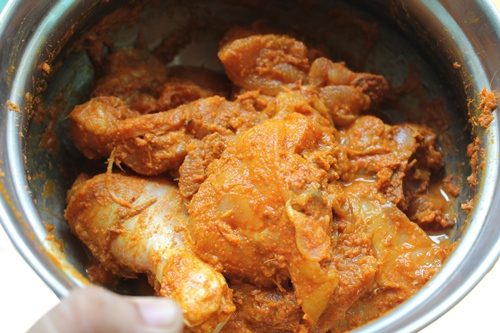 Marinated chicken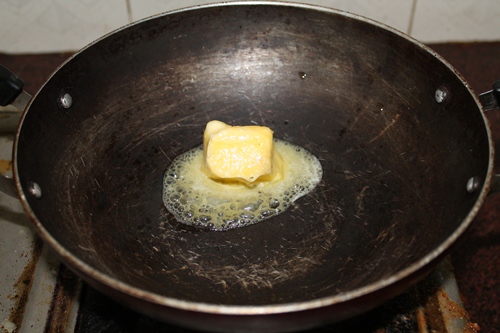 Melt some butter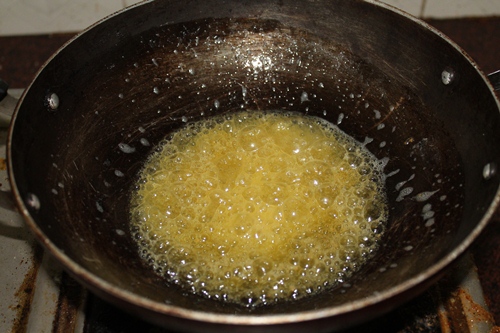 When it is all melted like this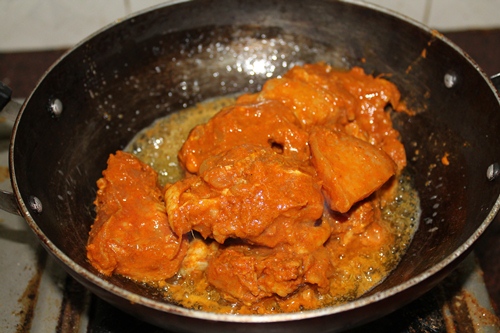 Add in marinated chicken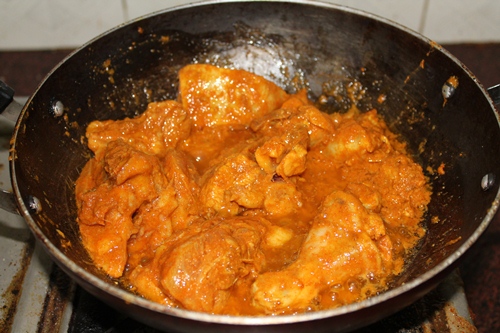 Mix well with butter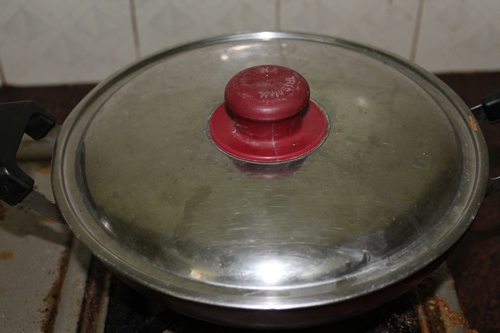 Cover with a lid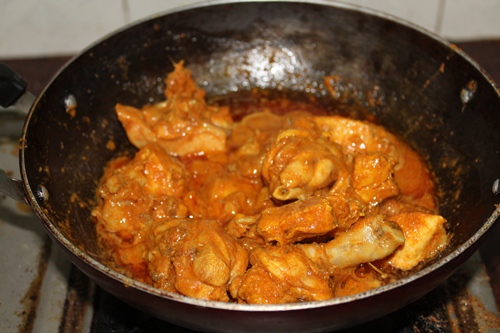 The chicken will leach out lots of its water..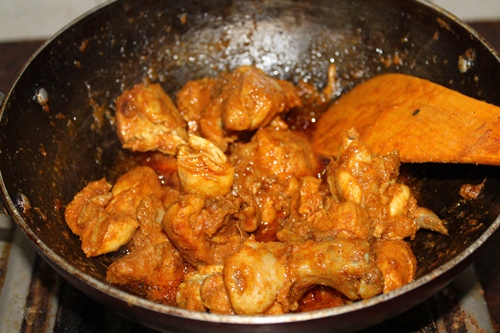 Keep on cooking covered for 20 mins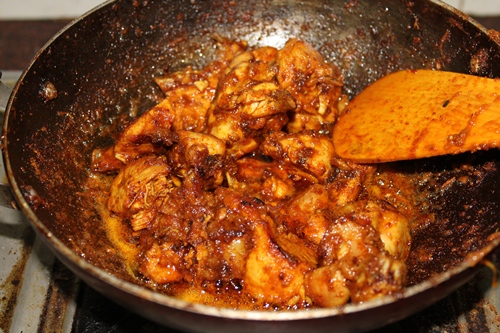 Now increase the heat and brown the meat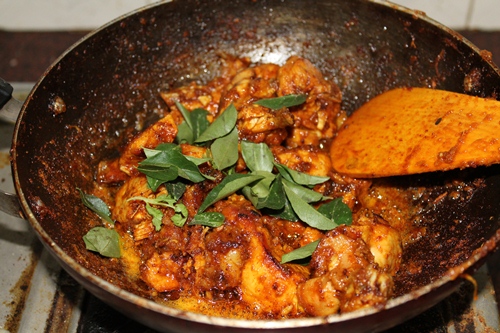 Add a good amount of curry leaves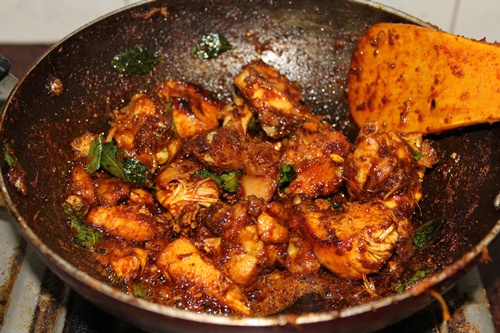 Toss well with the chicken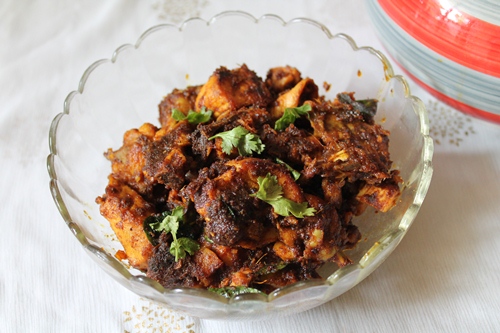 Serve