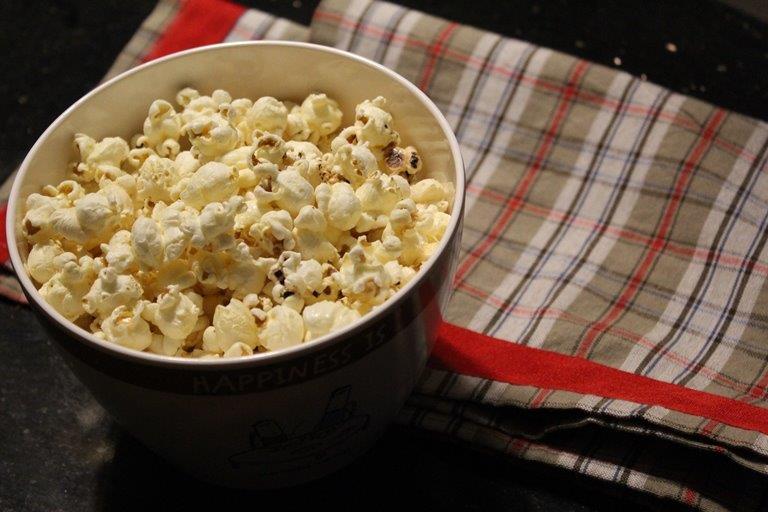 Pin
Butter Salt Popcorn Recipe with Step by Step Pictures.
This is the plain simple popcorn you could ever make. It has pure butter and salt flavour which is so good.
I make popcorn at home very often. i never buy the packaged microwave or pressure cooker kind. I always make them from scratch. And it is so easy to make them from scratch, plus it is more cheaper and a little corn will go a long way, plus you can make it whatever flavour you like. See so many advantages. So go get yourselves a packet.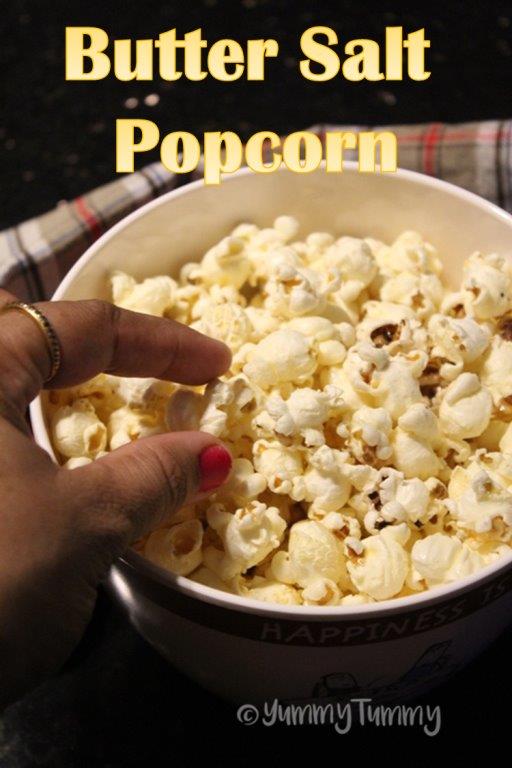 Pin
Hope you will give this a try and let me know how it turns out for you.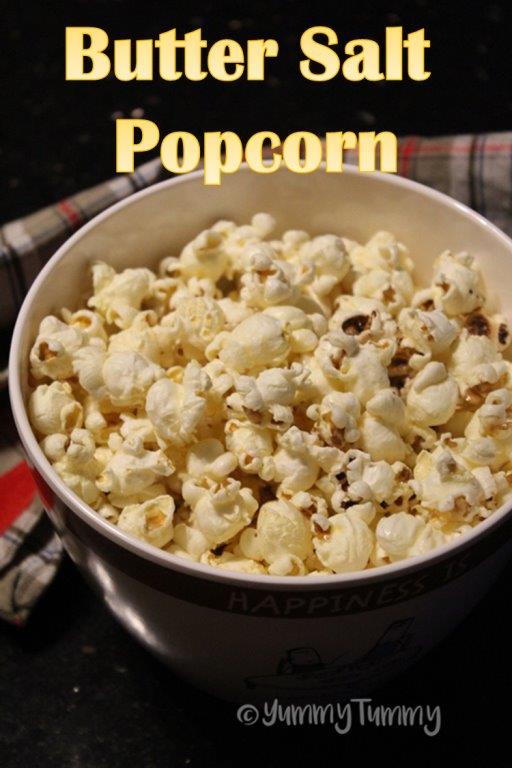 Pin
Butter Salt Popcorn
Butter salt popcorn is so delicious and taste amazing when served during a movie night or for kids snacks as well.
Ingredients
Popcorn - ½ cup

Oil - 1 tblspn

Butter - 3 tblsp

Salt to taste
Instructions
Heat oil in a pot. Add in 3 popcorn kernels and cover it. Cook till it pops.

Now add remaining corn kernels and cover and heat til it pops. Set aside.

Heat butter in a pan, add in salt.

Pour over corn and mix well.

Cool it down and then serve.
Pictorial:
1)You need some popping corn kernels
2)measure ½ cup
3)Heat couple tblspn of oil in a heavy bottom sauce pan
4)add few corn kernels in
5)cover with a lid and let it heat till the corns are popped
6)now it is popped, now you know that the oil is hot
7)remove the corn
8)immediately add the corn kernels
9)add it all at once
10)Cover with lid and let it pop
11)now you can see it has come almost to the top
12)Heat butter in a pot.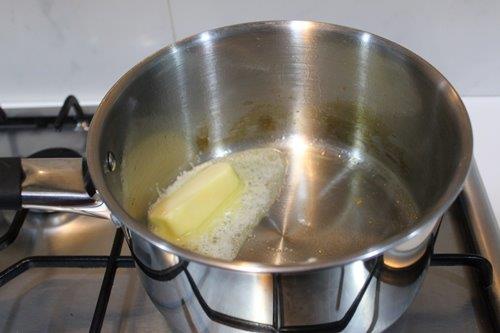 Pin
13)Add salt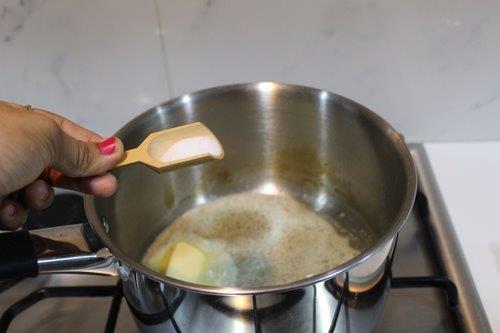 Pin
14)Mix well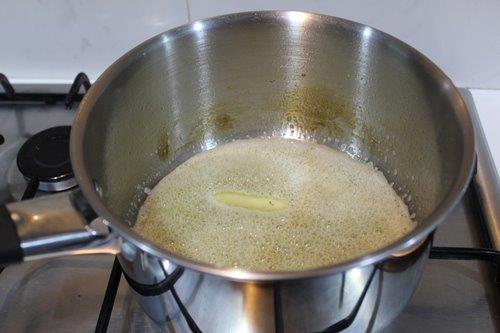 Pin
15)Add corn in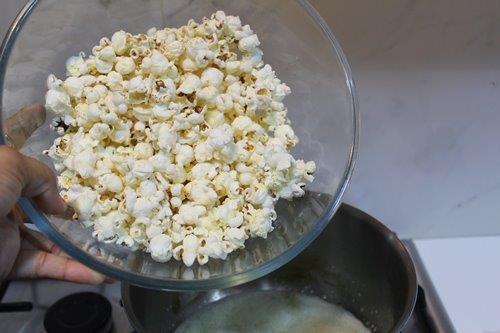 Pin
16)Mix well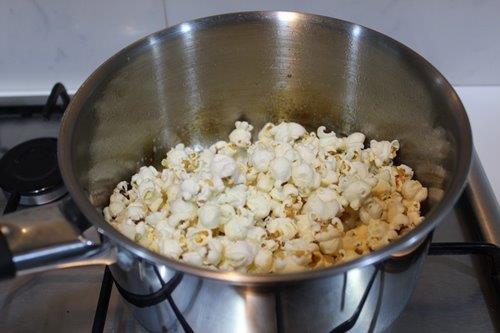 Pin
17)You can cover the pan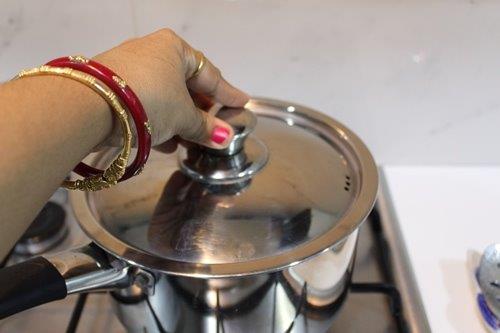 Pin
18)and shake a bit too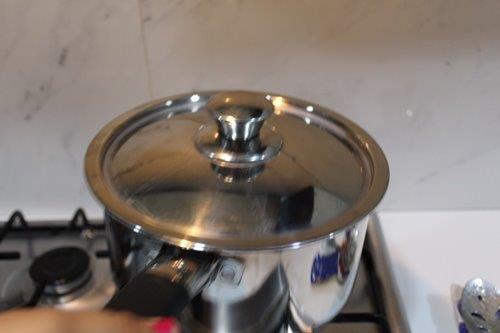 Pin
19)Done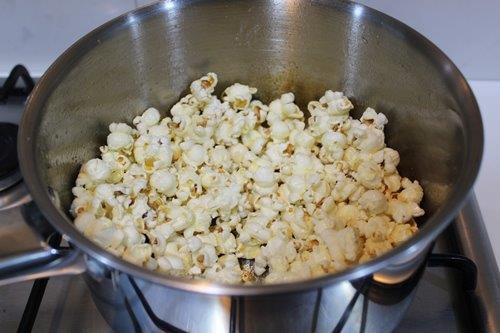 Pin
20)serve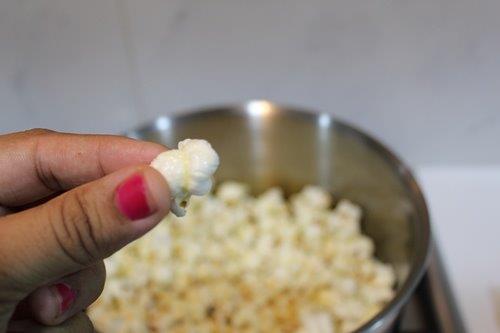 Pin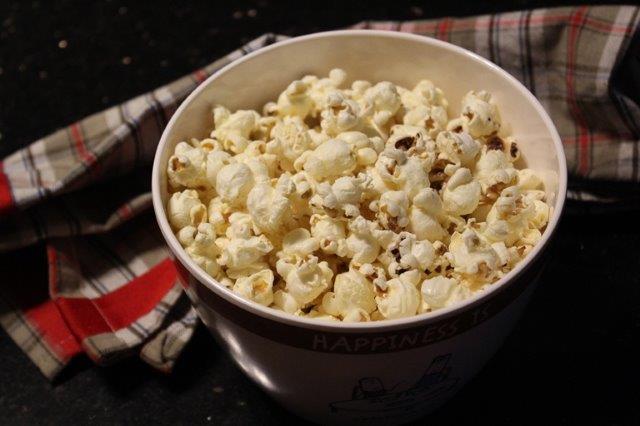 Pin