I have shared a version of cheese burst pizza in this blog, but i am being honest with you, when i shared that recipe, i have never had dominos pizza, because i dont have them in our place. So i just searched in googles and shared it. But few days back when we went on a vacation to amristar, we had a pizza dinner in dominos and when i took the first bite, i was stunned and loved it so much. I realized that they use cheese sauce in the middle and not grated cheese. When i came home, i decided to try my own version of this pizza and guess what, it was a huge success. Hubby took a bite and told me, it taste exactly the same.
At first i thought of using my no fail pizza dough recipe to make this pizza. Then i realized that many of my viewers asked me to share a no yeast pizza dough recipe. So i made a batch of those and used that as a base and it turned out perfecto….
Hope you will give this a try and let me know how it turns out for you..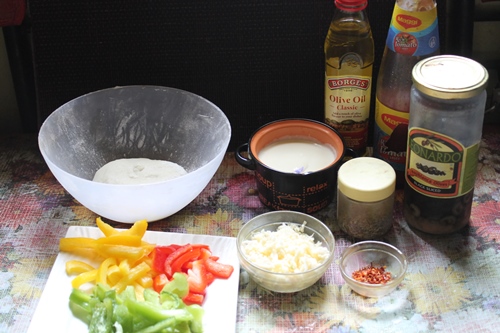 Take all your ingredients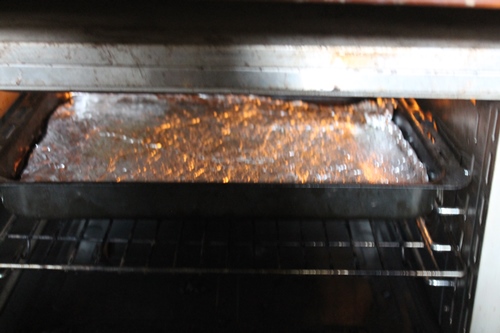 Line a tray with foil, brush it with oil and pop it into the
oven for 10 to 15 mins so it gets super hot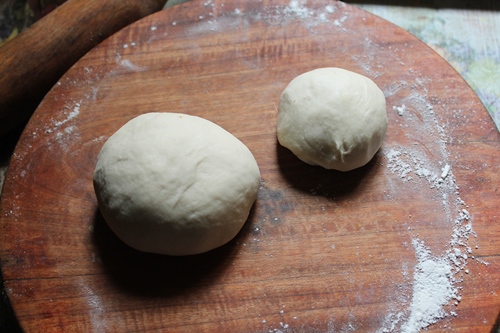 Divide it into this sizes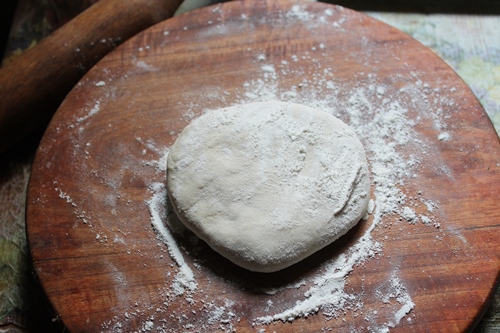 Take the bigger ball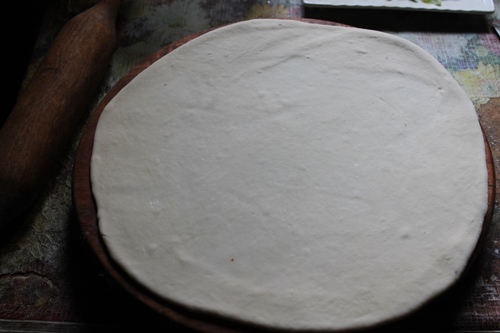 roll it out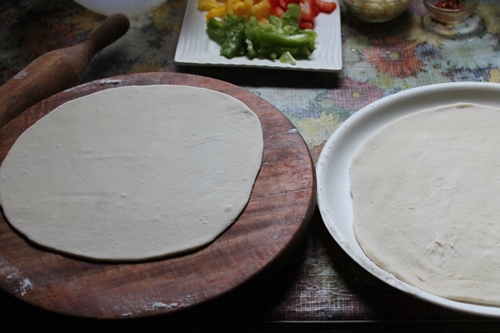 I rolled the second smaller one little small than the big one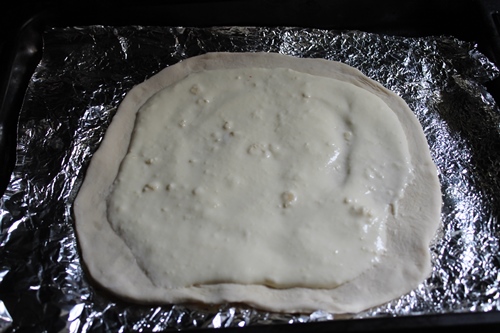 Now take the tray from oven, place the big rolled dough
over it, spread cheese sauce over it, Recipe here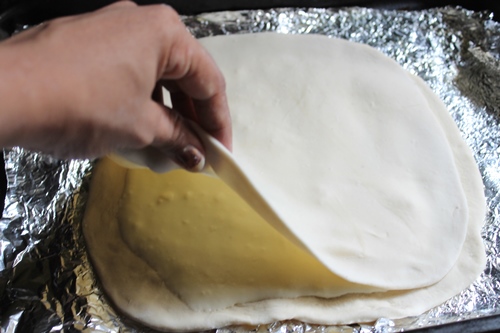 cover with the smaller one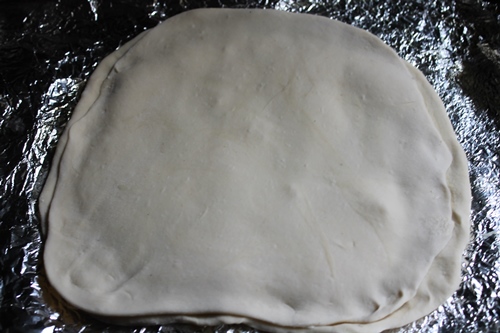 seal them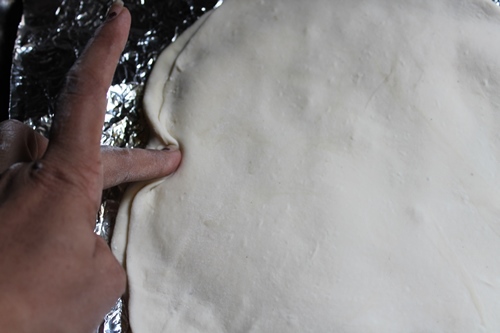 now crimp them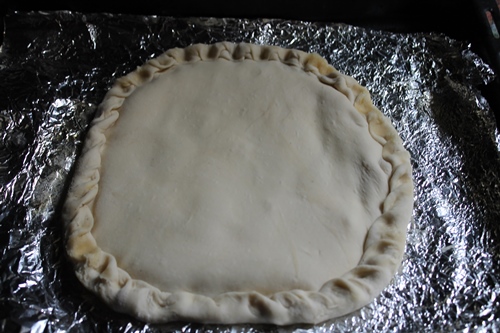 like this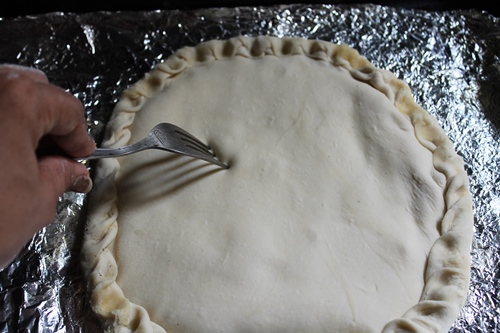 use a fork to prick all over the pizza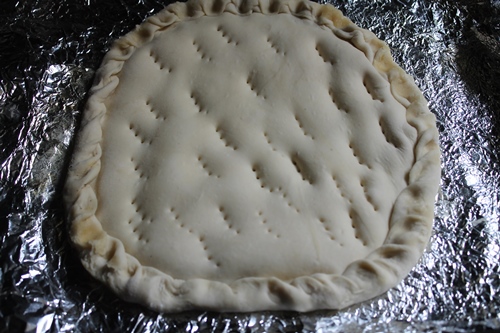 like this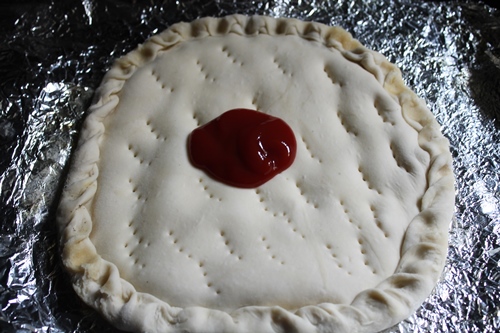 spoon some ketchup over it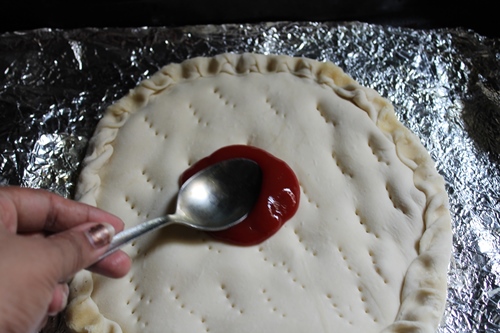 spread it out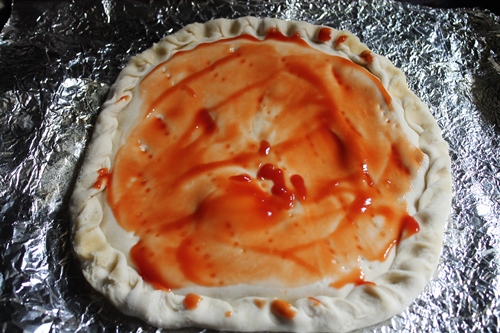 like this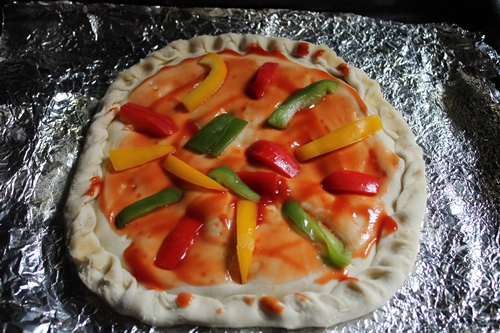 I arranged some bell peppers all over it..You can use your favourite toppings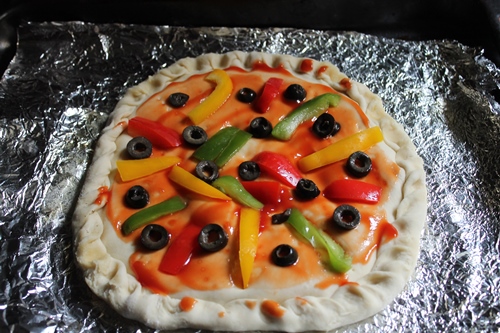 place olives over it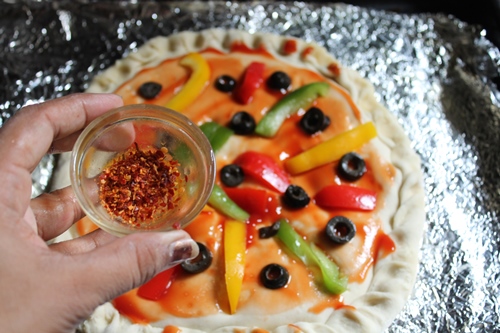 sprinkle with chilli flakes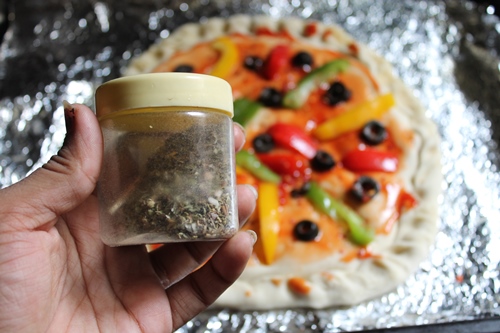 and some oregano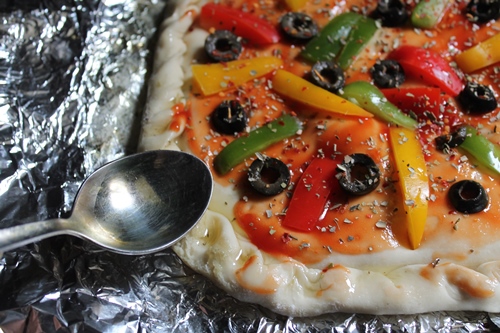 brush the sides with olive oil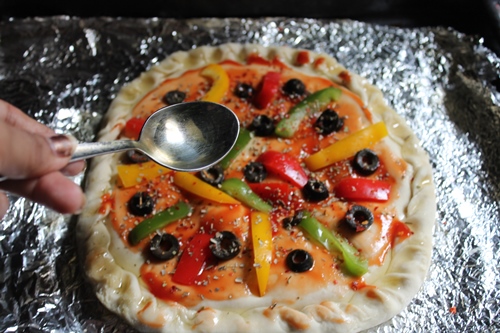 spoon some oil over the pizza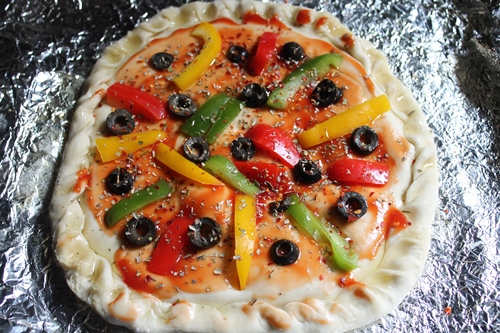 time to bake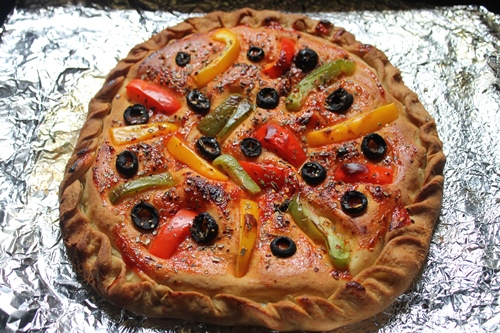 now it is all baked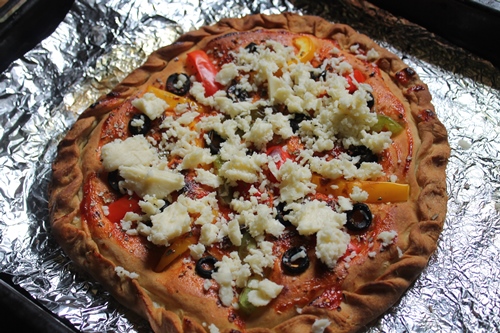 grate some cheese over it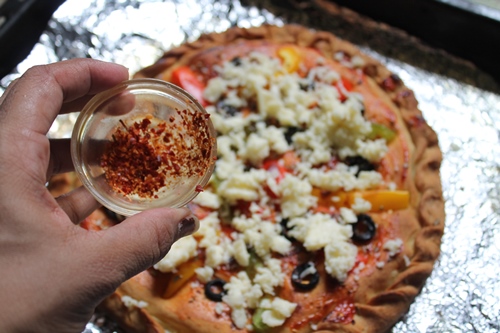 and some more chilli flakes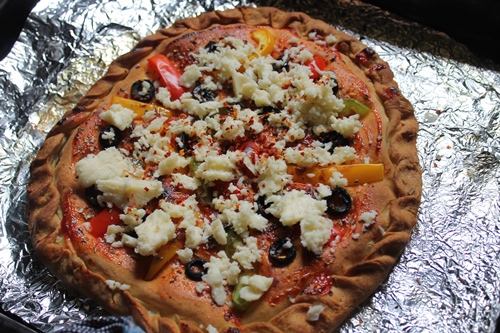 time to bake again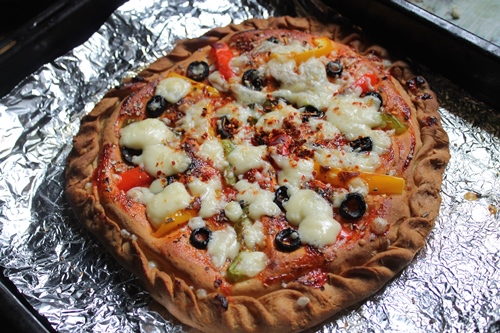 now the cheese is all melted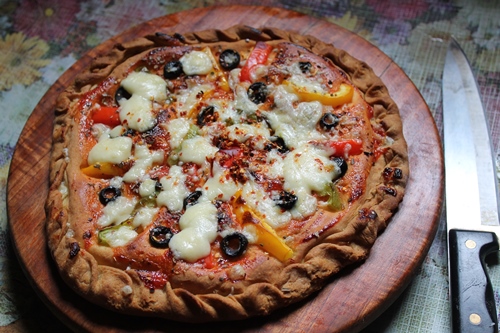 Time to slice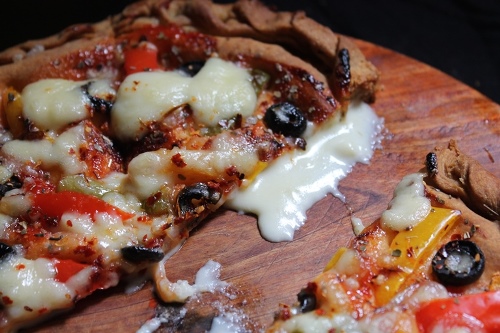 LOOK AT THOSE GOEEY CHEESE