Chicken Liver Masala Recipe with step by step pictures. This dish is made with chicken liver, onions, tomatoes and spice powders. Can be served with rice, roti.
Another recipe which I made for hubby who is an ultimate fan of chicken liver, check my post for chicken liver masala fry here. I made this last night and served it with chapati and chicken liver fry. Yes double dose for hubby and he was in double happy. I made this little spicy, so that it can be matched perfectly with roti. I know chicken liver may sound little weird some people, but I just want to add some recipe of that in my blog because it is hubby's favorite dish.
About this Recipe
Chicken liver is a popular and essential ingredient in many popular European, Asian, and Southern dishes. Its not pretty to look at, but when cooked properly, it can taste delicious and is an excellent food to add to your repertoire.
Chicken liver is inexpensive, high in nutrients, versatile, and simple to prepare. The food, which is high in iron, folate, and a variety of vitamins and minerals, packs a powerful punch of health benefits.
Are chicken livers fatty?
Chicken livers have a low fat content. However, your body requires fat to function. Fats aid in the absorption of certain vitamins, such as vitamin A, and they are also required for hormone production, reproductive functions, and the maintenance of a healthy and energised brain.
Chicken Liver Masala Recipe with step by step pictures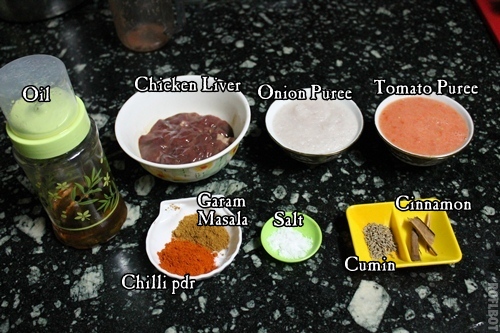 Take all your ingredients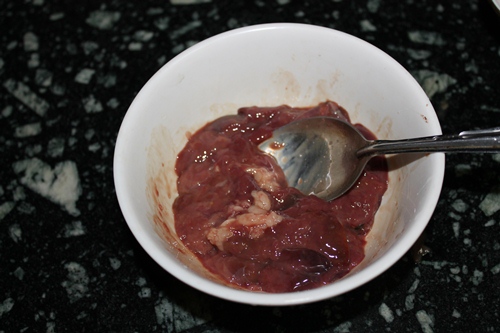 Marinate liver in salt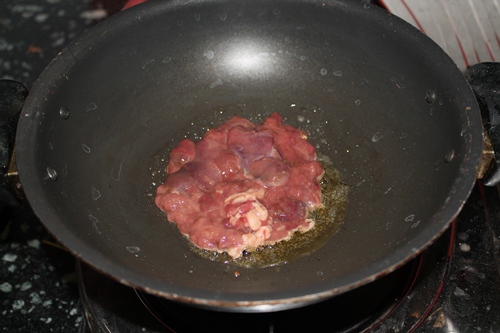 Heat oil and saute liver in that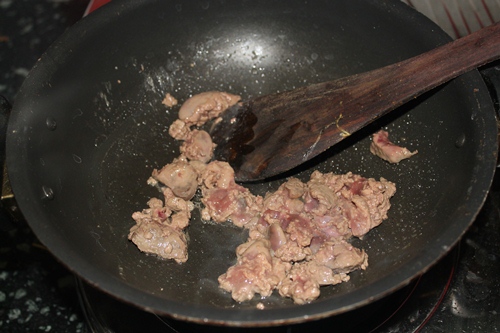 till it is half cooked
remove them into a bowl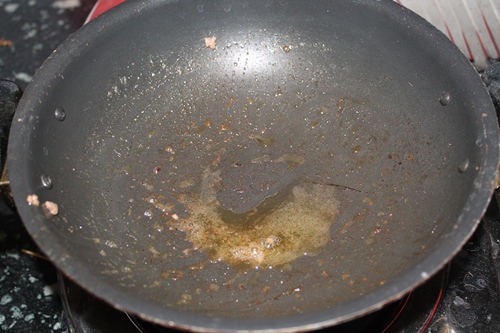 Heat some some oil in the same pan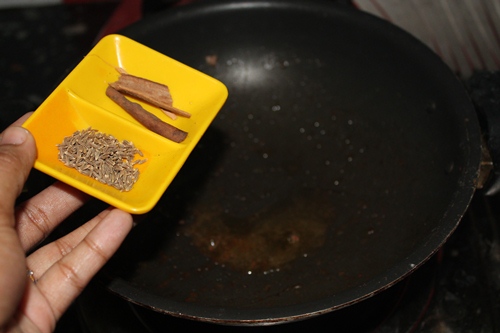 add in cumin and cinnamon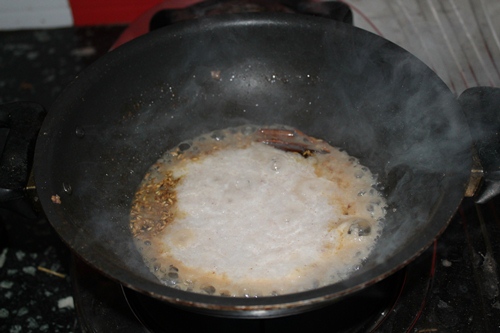 add in onions puree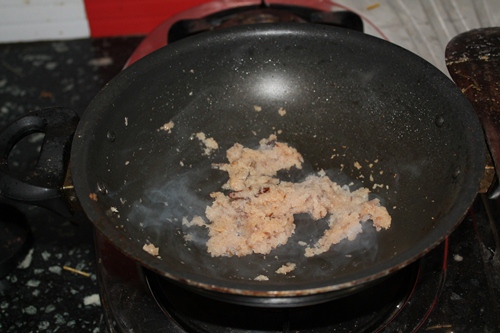 cook till oil separates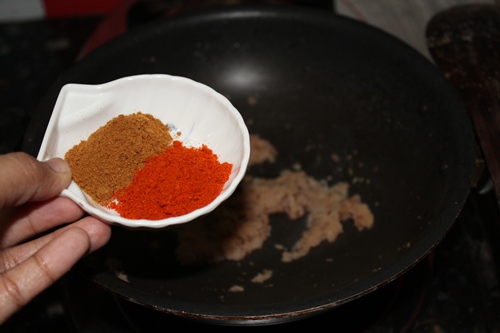 add in spice powders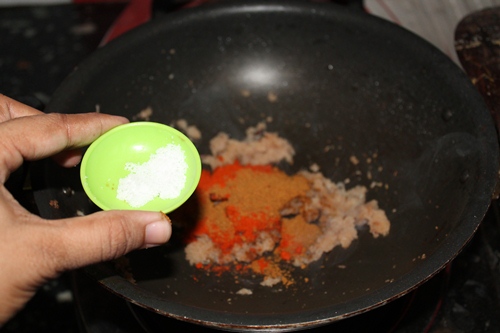 salt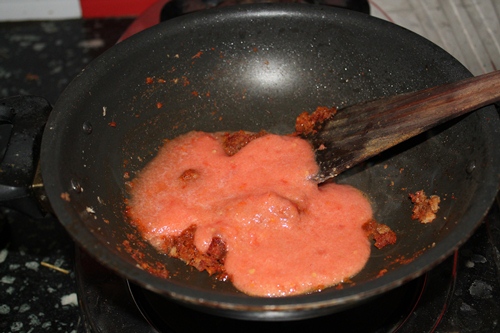 and tomato puree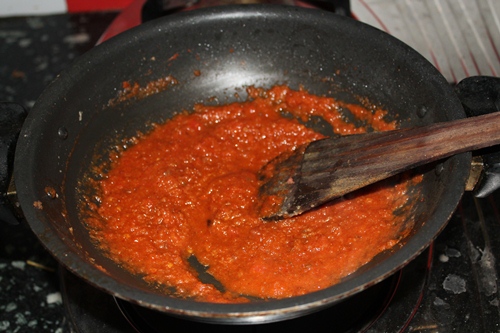 mix well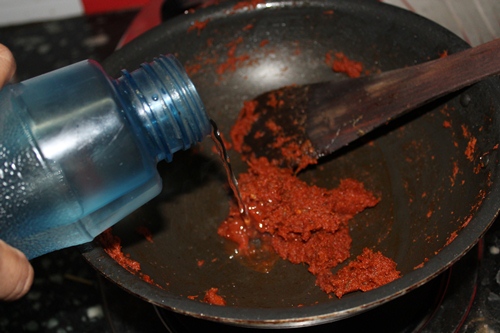 when oil separates from it. Add water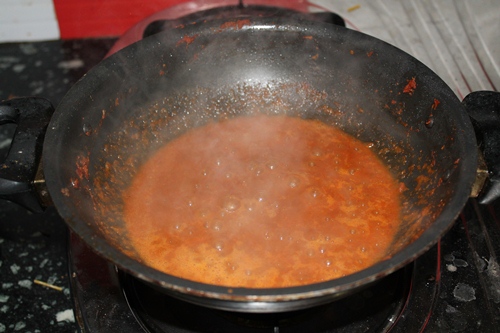 and boil it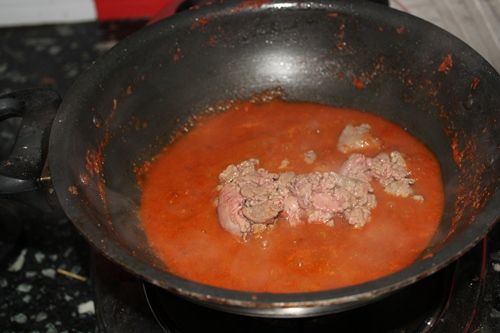 now add in the chicken liver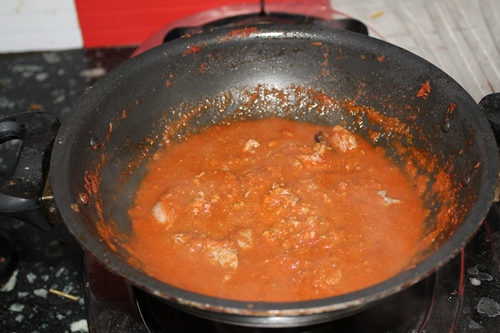 and mix well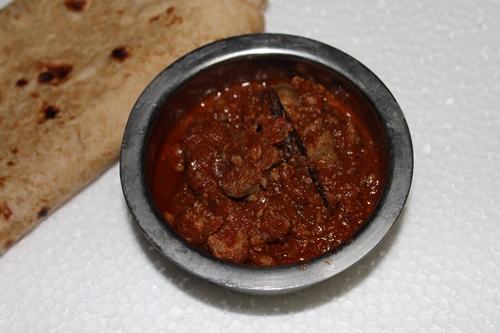 Serve