Christmas Fruit Bread Recipe with Step by Step Pictures. Fruit and Nut Bread made with dried fruits creates soft bread.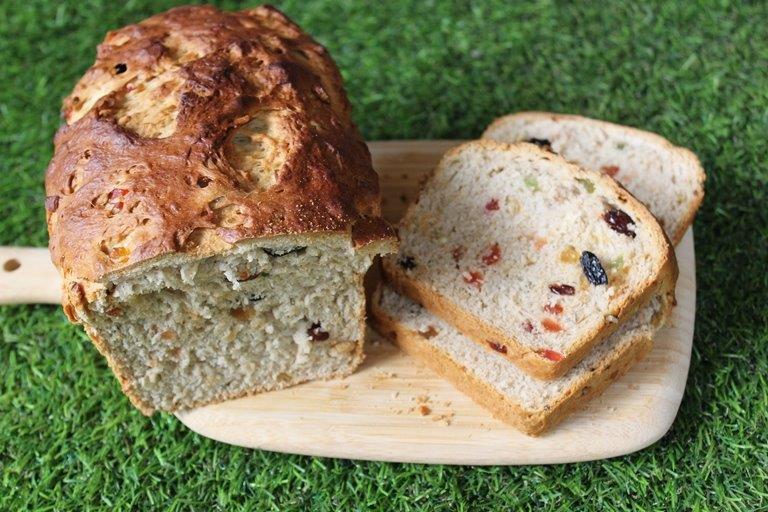 Pin
Simple Christmas Fruit Bread taste so delicious. The bread itself is so soft and fluffy with full of buttery and fruity goodness.
Baking bread can be pretty therapuetic, it is not only stress reliever but can be a pleasure to make. Seeing how the dough turn out and how it rise also how it beautifully bakes creating a wonderful fluffy texture. When you bake bread at home you can definitely smell it. It smells heavenly.
About Christmas Fruit Bread Recipe
Fruit and nut bread (also known as fruit cake or fruit bread) is a type of bread that is made with candied or dried fruit, nuts, and spices, and is sometimes soaked in spirits. Fruit breads are traditionally served at weddings and Christmas in the United Kingdom.
You all know my love for baking bread at home from my array of bread post in my blog. So far i have tried 100% Whole Wheat Bread, White Bread, Multi Grain Bread. And i went a little fancy and made a Homemade Panettone & Focaccia Bread. So far everything turned out so beautiful and they all been my favorite ones.
Similar Recipes,
Christmas Sweet Bread, Semolina Bread, Cheese Bread, Wheat Bread with Gluten, Wheat Bran Bread, Oats Bread, White Sandwich Bread, Soda Bread Rolls.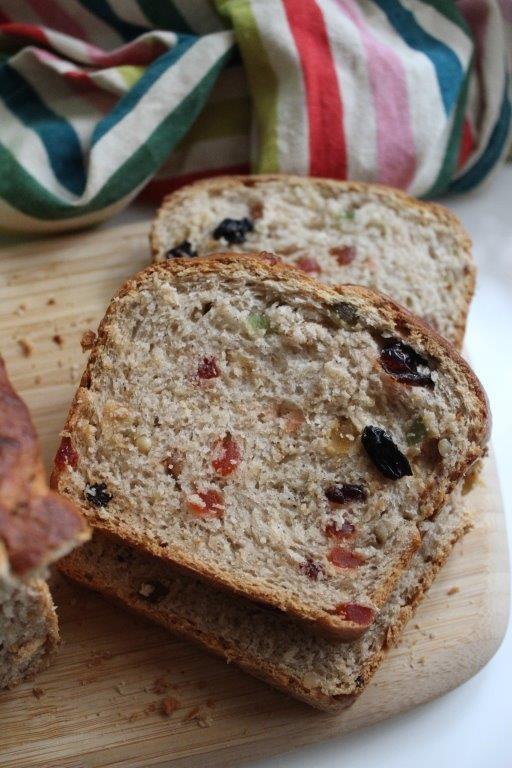 Pin
But my hunger quest for bread making didn't end there, i couldn't stop baking my own bread which led me to bake my very own Sweet fruit Bread. OMG is the only thing i could say to you. Because this bread turned out to be so soft and fluffy.
Ingredients for Christmas Fruit Nut Bread Recipe 
All Purpose Flour / Maida :
Maida requires more oil or butter when baking or cooking because it is lighter and rises faster, which is why bakers prefer maida to atta. All-purpose flour can be used for a variety of tasks, including baking, cooking, coating meats and vegetables, and thickening sauces and gravies. To manufacture all-purpose flour, a blend of
hard wheat (which has more gluten) and soft wheat is crushed together.
Cashews :
Cashews contain a lot of starch, which will thicken sauces just like flour and potatoes do. The use of cashews over flour, for example, has the advantage of adding a lot of flavour to the sauce.
Raisins :
Raisins are dried grapes. These are grown in many parts of the world and can be eaten raw or cooked, baked, or brewed.
Tutti fruity :
Tutti frutti is a brightly coloured confectionery made up of various chopped and usually candied fruits, or an artificial or natural flavouring that simulates the combined flavour of many different fruits.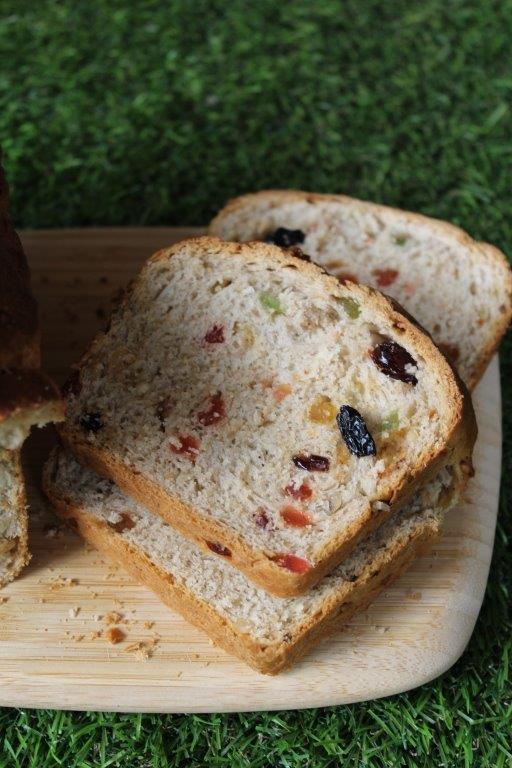 Pin
Variation - Eggless Fruit Bread Recipe
If you have any questions not covered in this post and if you need help, leave me a comment or mail me @[email protected] and I'll help as soon as I can.
Follow me on Instagram, Facebook, Pinterest ,Youtube and Twitter for more Yummy Tummy inspiration.
IF YOU MAKE THIS RECIPE OR ANYTHING FROM YUMMY TUMMY, MAKE SURE TO POST IT AND TAG ME SO I CAN SEE ALL OF YOUR CREATIONS!! #YUMMYTUMMYAARTHI AND @YUMMYTUMMYAARTHI ON INSTAGRAM!
📖 Recipe Card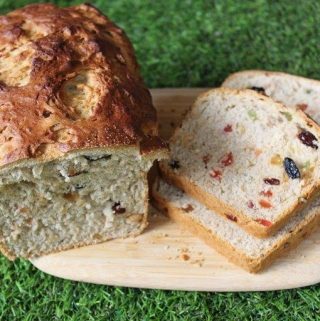 Fruit Bread Recipe | Fruit & Nut Bread Recipe
Christmas Fruit Bread Recipe which taste absolutely delicious and taste so soft and fluffy. You can use this to make french toast and it will be great.
Print
Pin
Rate
Ingredients
Butter - 3 tblsp

Milk - ½ cup

Dry Yeast - 1 tsp

Sugar - 4 tblsp

Water - ¼ cup

Egg - 1

All Purpose Flour / Maida - 2 cups

Salt - ½ tsp

Cashews - 3 tblsp chopped finely

Raisins - 4 tblsp

Tutti fruity - 4 tblsp

Cinnamon powder - 1 tsp
Instructions
Take butter in a pan and melt it. Add milk and set aside.

Take yeast and sugar in a bowl and add warm water. Set aside and leave to activate for 5 mins.

Add in milk mix and egg and mix well.

Now add in flour, cinnamon powder, tutti fruity and raisins.

Knead to a soft dough.

Let it rise for 1 hour.

Punch out the air and knead well.

Shape it into a sheet like and roll it.

Place it inside a greased loaf pan and leave to rise for 30 mins.

Pop this into a 200 degree C preheated oven for 10 mins and then reduce the temp to 180 degree c and bake for 25 to 30 mins. Brush the top with milk.

Remove and cool completely.

Slice and serve.
Video
Join us on Facebook
Follow us on Facebook
Share by Email
Share on Facebook
Christmas Fruit Bread Recipe with step by step pictures
1)Take butter in a sauce pan.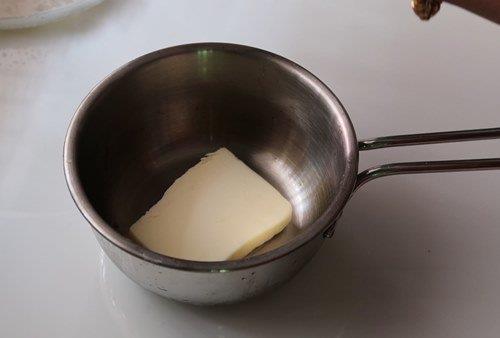 Pin
2)Melt it gently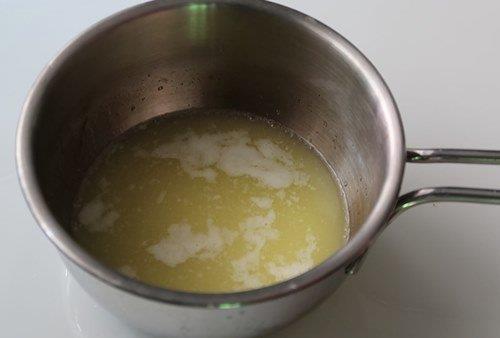 Pin
3)Add in milk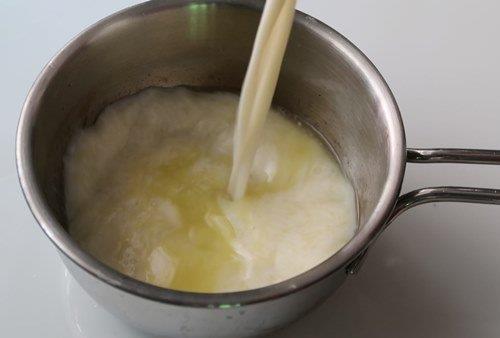 Pin
4)Take yeast in a bowl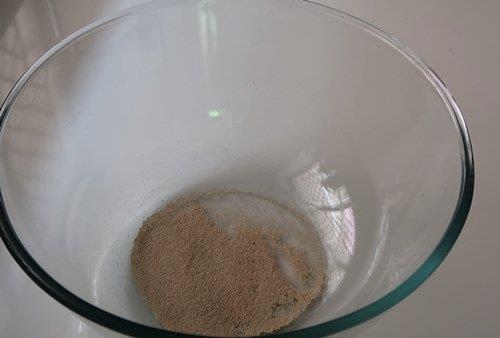 Pin
5)Add a tsp of sugar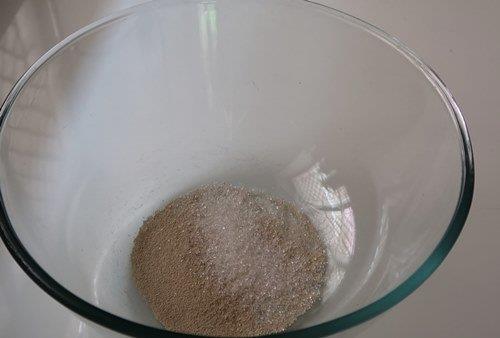 Pin
6)Add in warm water and let it activated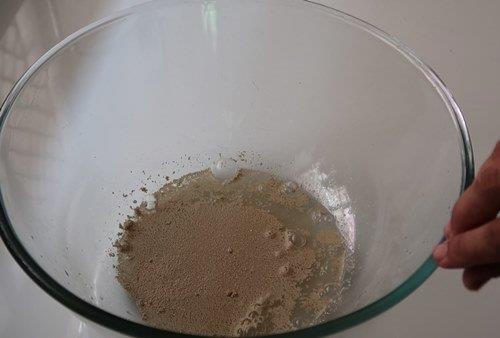 Pin
7)Let it bloom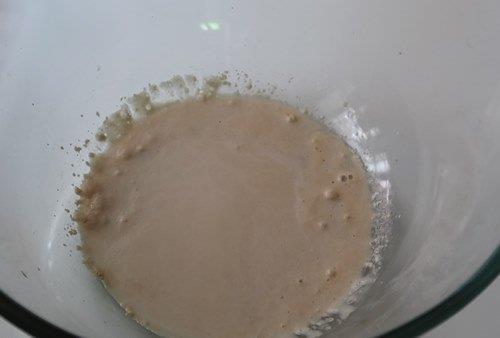 Pin
8)Add in egg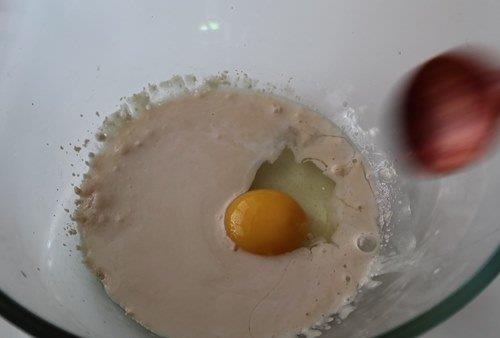 Pin
9)Mix well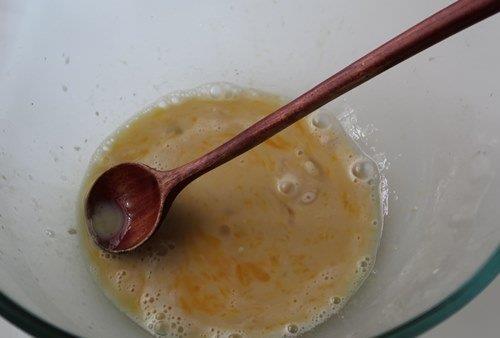 Pin
10)Add in milk and butter mix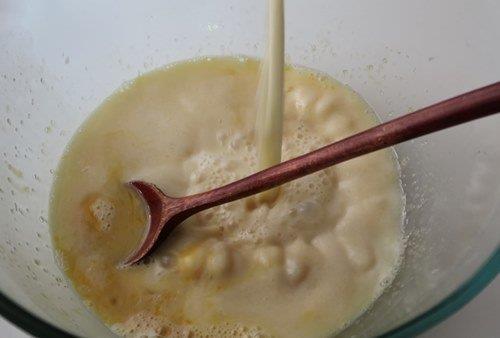 Pin
12)Add in chopped nuts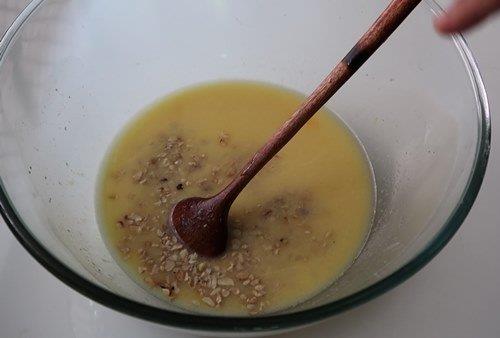 Pin
13)Add in dried fruits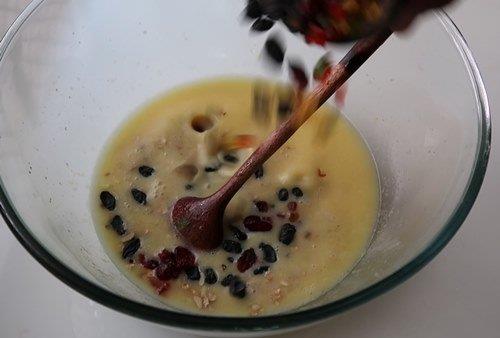 Pin
14)Add in cinnamon powder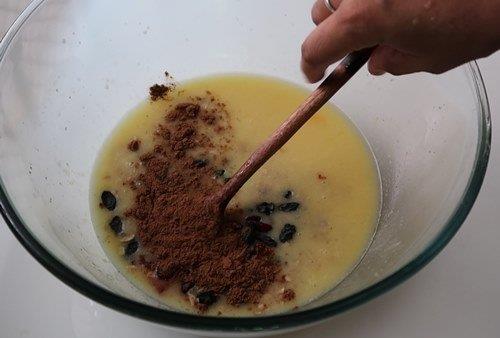 Pin
15)Add in flour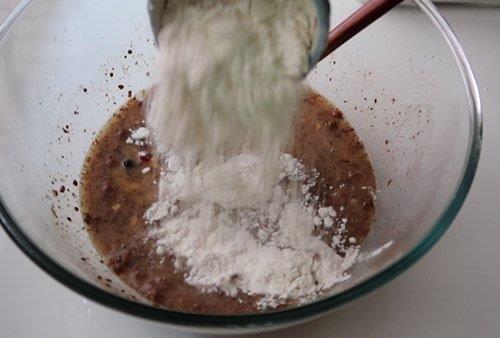 Pin
16)Fold gently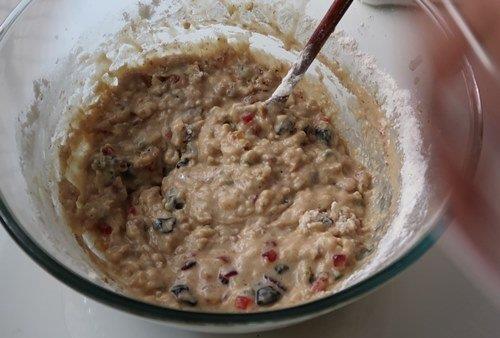 Pin
17)Add more flour as needed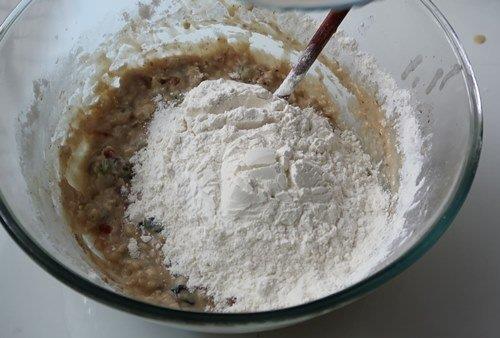 Pin
18)Knead well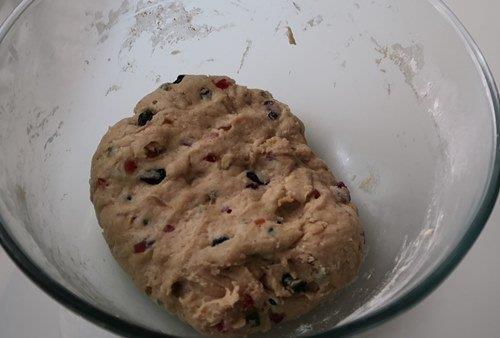 Pin
19)Let it rise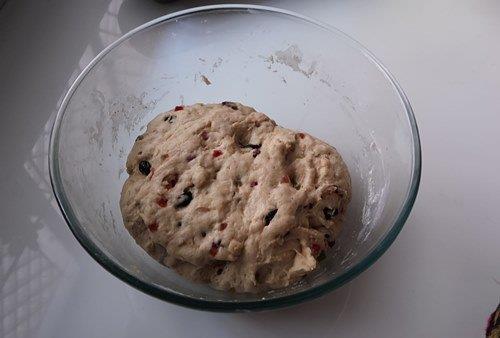 Pin
20)Punch out the air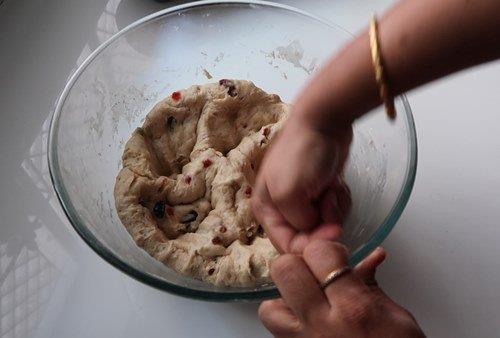 Pin
21)Remove it from a bowl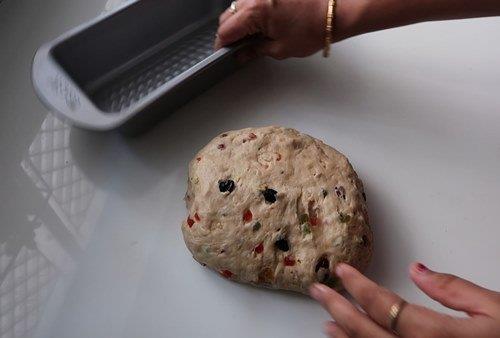 Pin
22)Spread it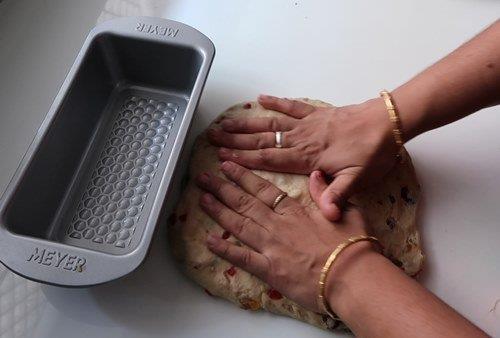 Pin
23)Shape it into a log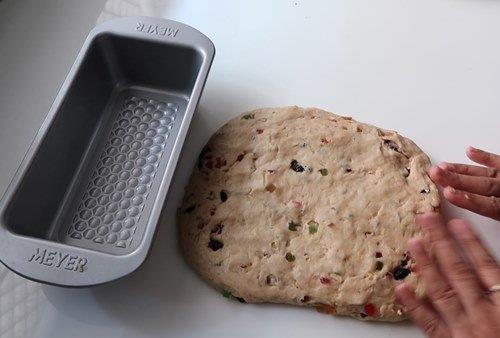 Pin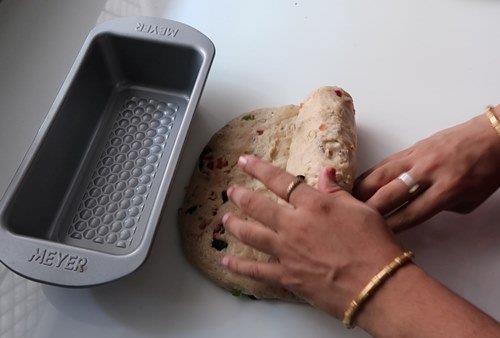 Pin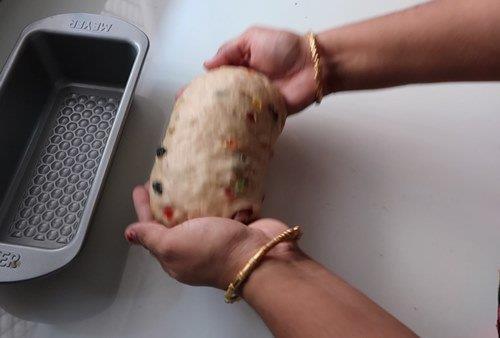 Pin
24)Place it in a pan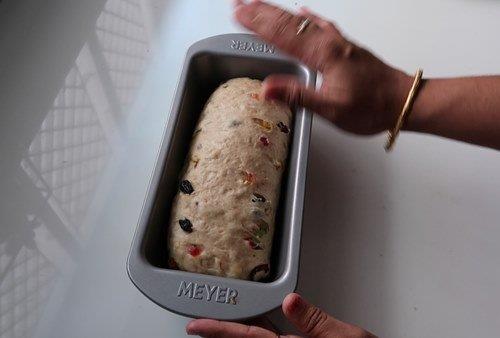 Pin
25)Let it rise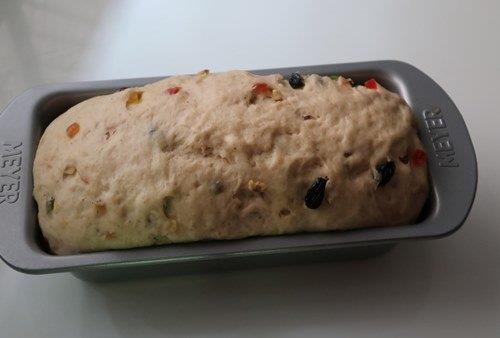 Pin
26)Brush top with milk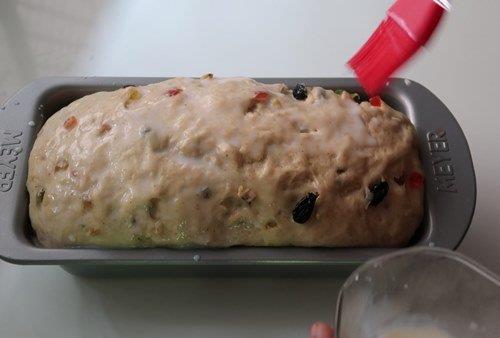 Pin
27)Bake till done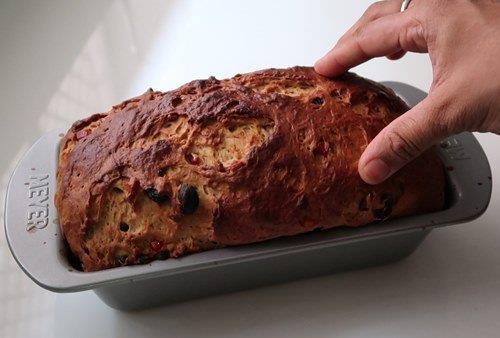 Pin
28)Serve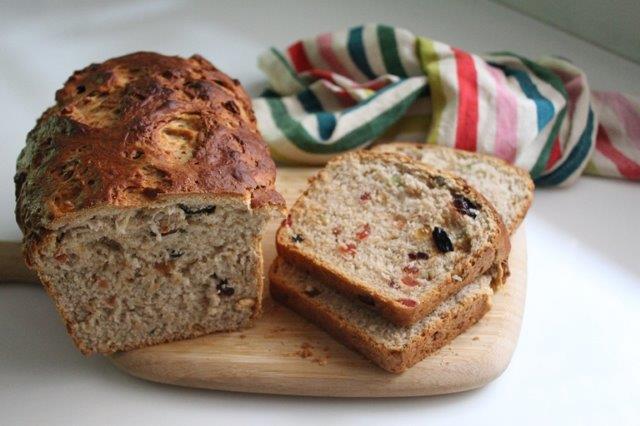 Pin
Frequently Asked Questions
Who invented fruit bread?
The ancient Romans made a sort of energy bar out of barley, pomegranate seeds, nuts, and raisins, but the modern fruitcake can be traced back to the Middle Ages, when dried fruits became more widely available and fruited breads entered Western European cuisine.
When was fruit bread invented?
Breadfruit was discovered by Europeans in the late 1500s. They were astounded and delighted by a tree that produced prolific, starchy fruits that, when roasted over a fire, had the texture and aroma of freshly baked bread.
Why is fruit bread or Cake a Christmas tradition?
The American tradition of eating Fruit Bread or Fruitcake around the holidays originated in the United Kingdom, where the dessert was known as Christmas cake or plum cake. This fruitcake was extremely popular in Victorian England, where it became an essential part of holiday and wedding celebrations.