Homemade Graham Crackers Recipe with Step by Step Pictures.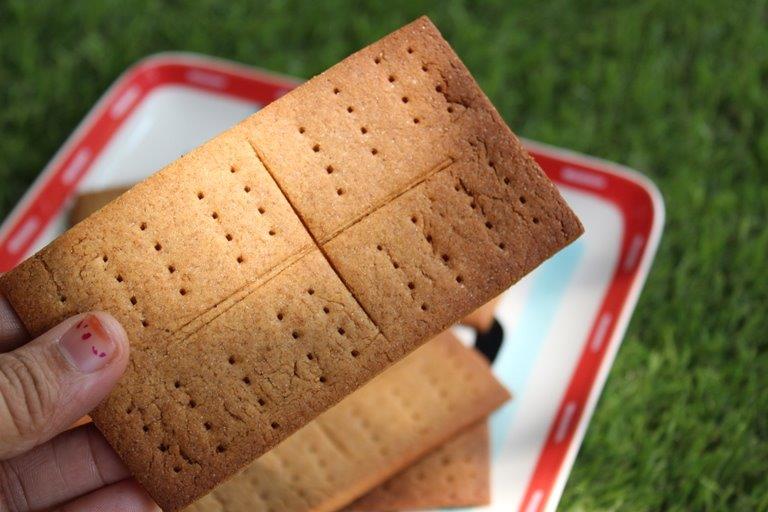 Pin
Graham crackers recipe is one recipe which i wanted to make for a very long time.
For those who are hearing about this for the first time. Graham crackers is nothing but a crispy biscuit with honey and cinnamon flavour. The biscuit is made with whole wheat flour and is little crispy in texture.
This biscuits is usually used for making smores. This biscuits is powdered and used as a crust for cheesecakes and other desserts. This biscuits is produced mass in united states. This biscuits can be had with a cup of tea or coffee.
The dough has very basic ingredients like wheat flour, brown sugar, honey and spices. I used oil instead of butter to make it more healthier. But for added flavour you can use butter. Also for added flavour, you can use molasses instead of honey.
You will love my homemade marie biscuits, oreo biscuits and bourbon biscuits too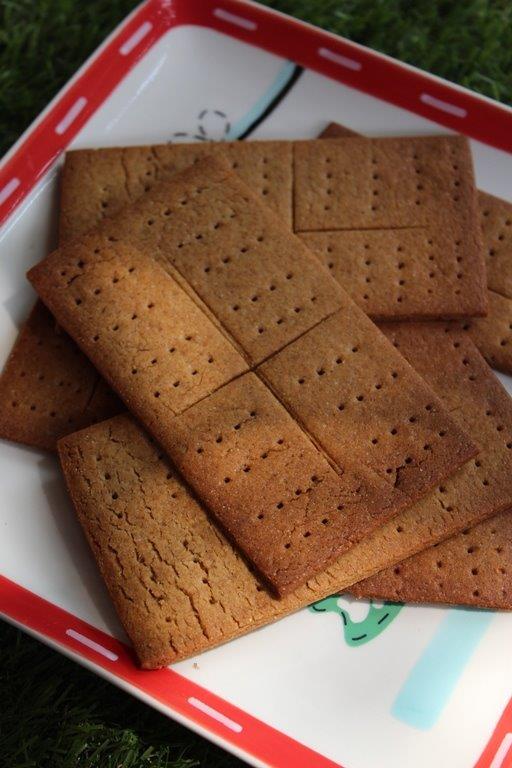 Pin
In india it is hard to find graham crackers. So when i wanted to try out smores. I went a step ahead and made my own graham crackers biscuits too. It is not at all hard. Very easy to make.
Similar Recipes,
Sprinkle Cookies
Cornflakes Cookies
Chocolate Fudge Cookies
Coloured Ghee Cookies
Glazed Chocolate Cookies
Dates Cookies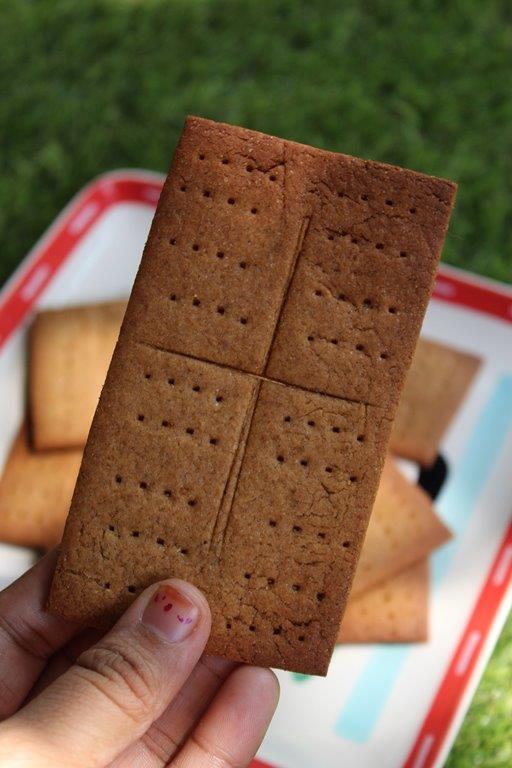 Pin
Hope you will give this a try and let me know how it turns out for you.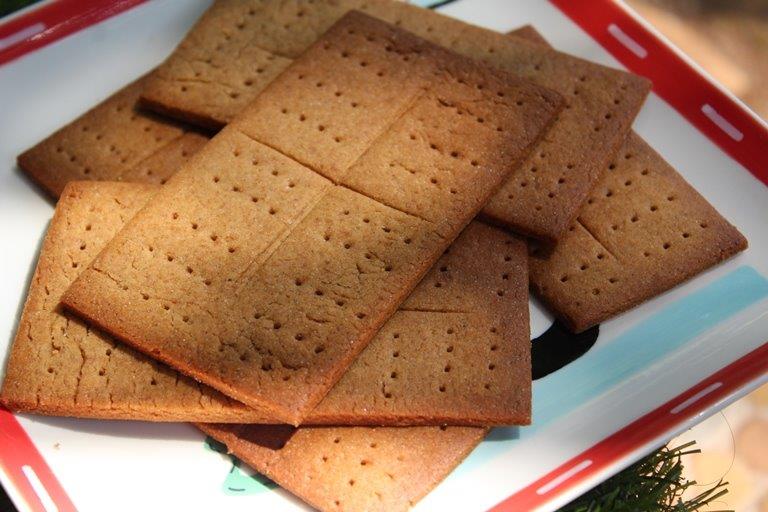 Pin
Graham Crackers Recipe
!RECIPE SOURCE:
Biggerbolderbaking
Graham crackers is one of the easiest and healthiest crackers you could make. These are so thin and made with wheat flour which is good for you.
Ingredients
Whole Wheat Flour / Atta - 1 cup

120 grams

Brown Sugar - ½ cup

100 grams

Baking Soda - ½ tsp

Salt a pinch

Cinnamon powder - ½ tsp

Oil - 4 tblsp

Honey - 3 tblsp

Milk - 3 tblsp

Vanilla essence - ½ tsp
(MY 1 CUP MEASURES 240 ML)
Instructions
Preheat oven to 180 degree C.

Take wheat flour, cinnamon, baking soda, brown sugar in a bowl and mix well.

Add oil and crumble it into the flour.

Mix milk, honey and vanilla in a bowl and add it into the flour and knead to a dough.

Roll this into a thin sheet between parchment paper.

Cut as shown.

Arrange on a baking sheet and bake for 8 to 10 mins.

Remove and cool completely.

Serve.
Nutrition Facts
Graham Crackers Recipe
Amount Per Serving (1 g)
Calories 129
Calories from Fat 41
% Daily Value*
Fat 4.6g7%
Sodium 3mg0%
Carbohydrates 21.3g7%
Protein 1.1g2%
* Percent Daily Values are based on a 2000 calorie diet.
Pictorial:
1)Take wheat flour in a bowl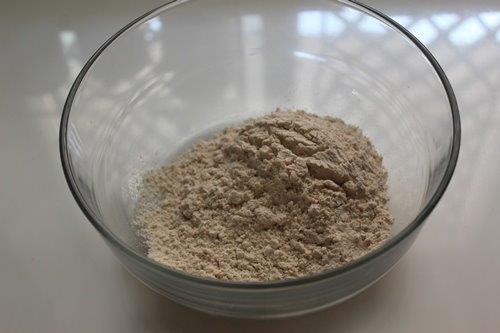 Pin
2)Add in brown sugar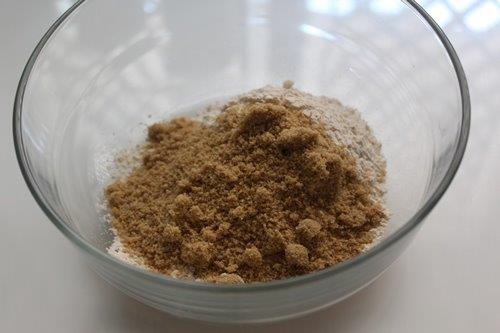 Pin
3)Add in cinnamon powder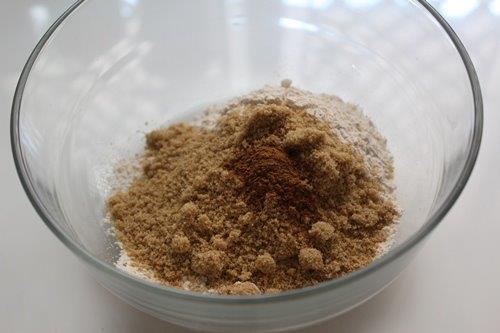 Pin
4)Add in baking soda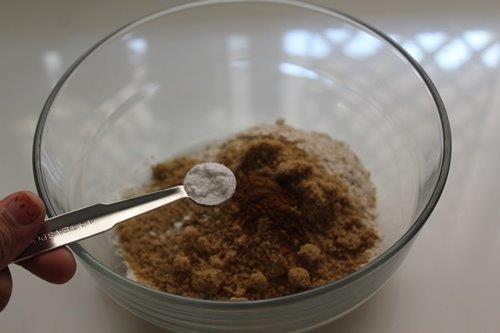 Pin
5)Add in salt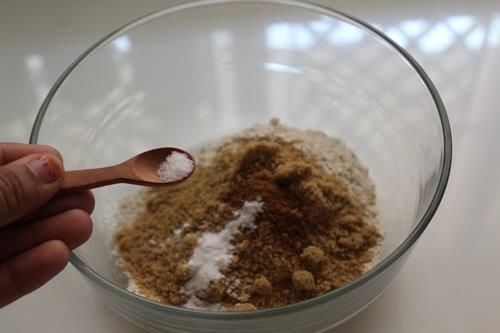 Pin
6)Mix well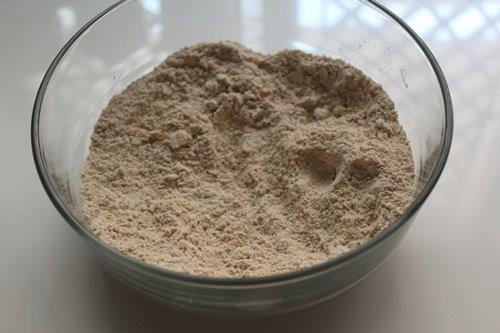 Pin
Nuts Cookies
Custard Powder Cookies
Ghee Cookies
Butter Cookies
7)Add in oil or butter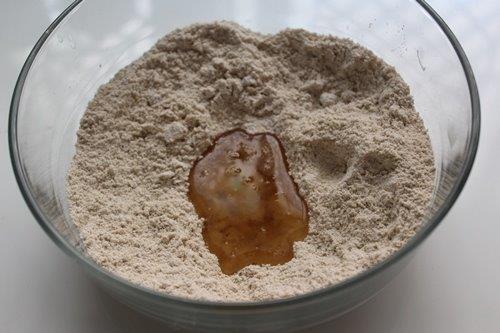 Pin
8)Crumble it into the flour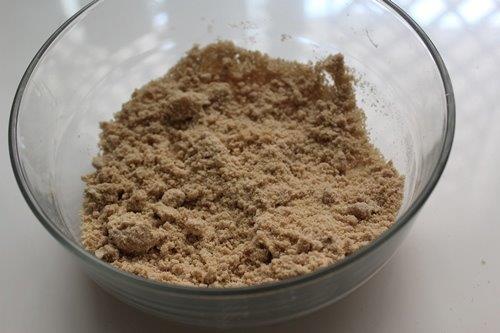 Pin
9)Take milk in a bowl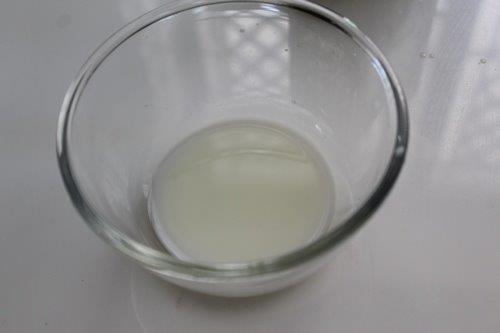 Pin
10)Add in vanilla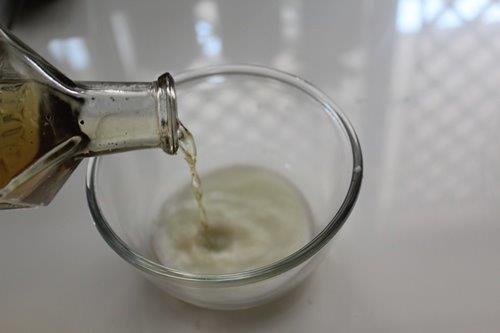 Pin
11)Add in honey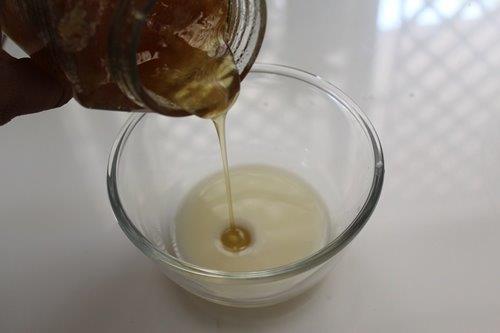 Pin
12)Mix well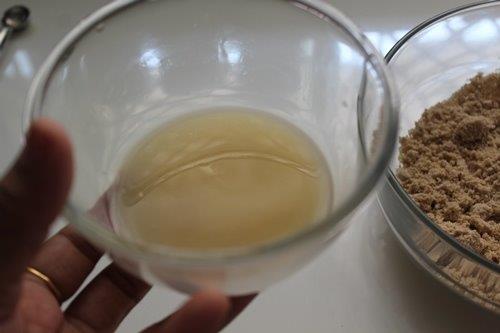 Pin
13)Add it into the flour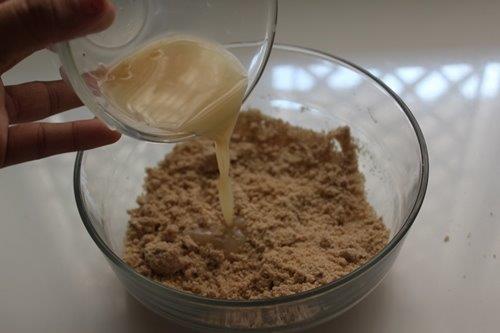 Pin
14)Knead to a soft dough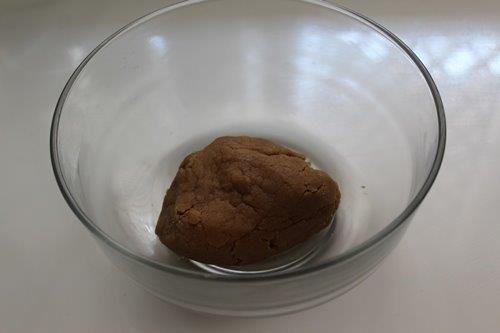 Pin
15)Roll into a dough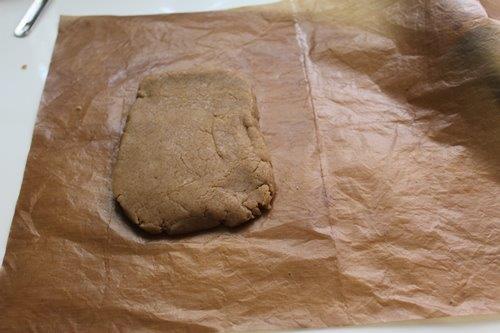 Pin
16)Roll it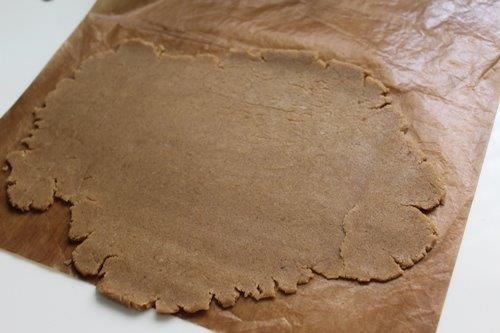 Pin
17)Cut the edges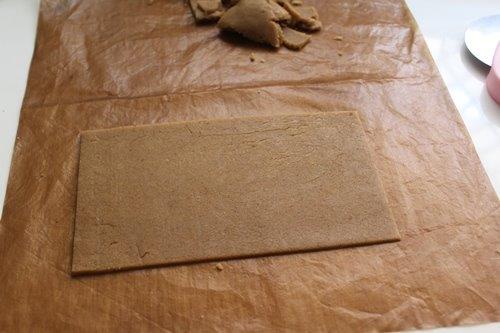 Pin
18)Cut into pieces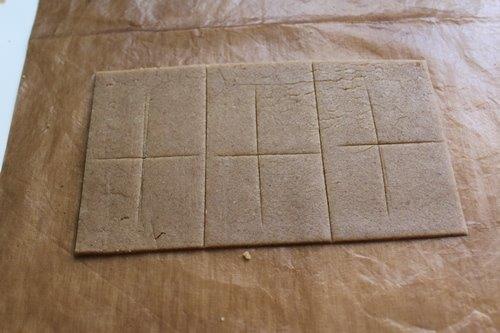 Pin
19)Prick it using a fork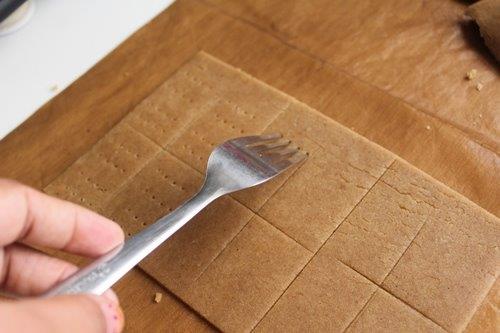 Pin
20)Like this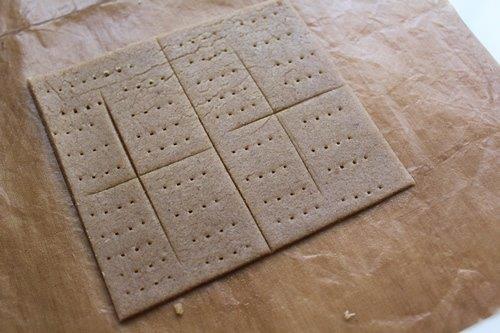 Pin
21)Place it in baking sheet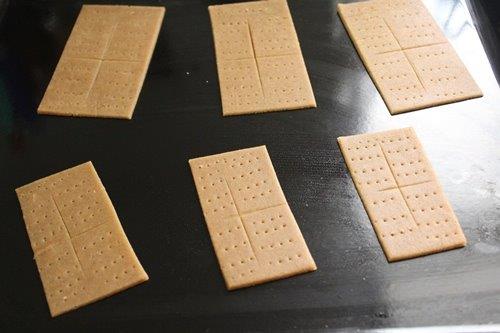 Pin
22)Bake till done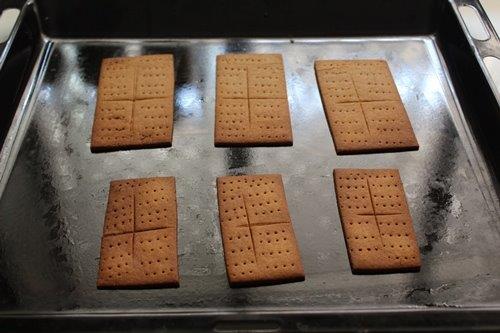 Pin
23)Serrve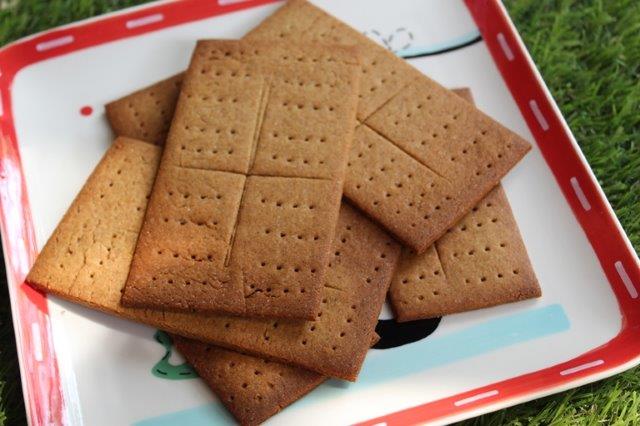 Pin
Oats Cookies
Honey Walnut Cookies
Snowball Cookies
M&Ms Chocolate Chips Cookies