Coffee and chocolate fruit cake or mocha fruit cake is a healthy zero oil fruit cake recipe. It has a delicious intense coffee flavour and taste really delicious. This is perfect for christmas gifting as well.
It is the holiday season. There must be lot of gifting going on. My favourite gifts to give has to be edible ones. Specially home baked stuffs. Giving homemade goodies to your friends and families show the person how much effort you have put for them and makes them feel special.
This is a healthy christmas cake recipe. It is inspired from Weight Watchers Coffee and chocolate fruit cake. It has zero oil in it and has an intense coffee flavour which compliments the dried fruits added.
Similar Recipes,
Rum Fruit Cake
Eggless Fruit Cake
Microwave Fruit Cake
Thinking about what to make, I am here to give you ideas. This recipe is created just for you..It is such a great holiday recipe, it is so easy to make and taste so delicious plus it is great for gifting, so much portable and stays good for a really long time. 
How to Make Healthy Fruit Cake Recipe
Take dried fruits in a bowl, add hot coffee over it and let it sit for 2 to 3 hours.
Preheat oven to 170 degree C. Line a muffin tray with cupcake cases, or use a sturdy paper cups like i have used.
In a separate bowl, add flour, baking powder, salt and mix well.
Now add the dry ingredients into the dried fruit and coffee mix, add in chocolate chips and mix well.
Now scoop this into cupcake mould.
bake this for 25 to 30 mins.
Remove it and let it cool down.
Serve.
This is not like your regular fruit cake, it is a mocha fruit cake. It has coffee involved, if you are a great coffee lover then you will love this for sure.  Normally i soak my dried fruits in rum, but this time i soaked them in a cup of a strong coffee and it gave the fruits a subtle coffee flavour and tasted so delicious. More important it will make your house smell divine.
Make this for your friends, family, or your kids school teacher and enjoy the joy of gifting. Happy Holidays!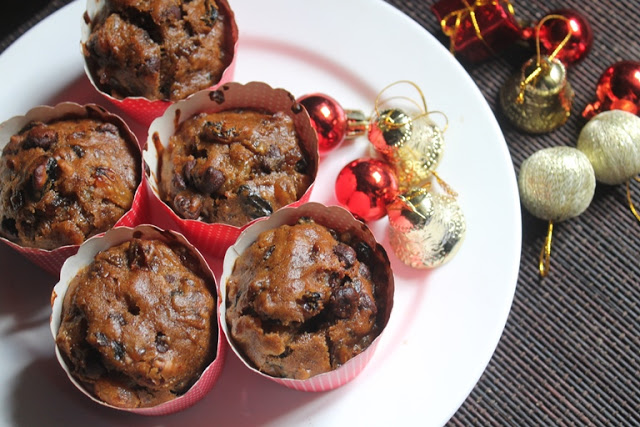 Pin
Mocha Fruit Cake Step by Step Pictures.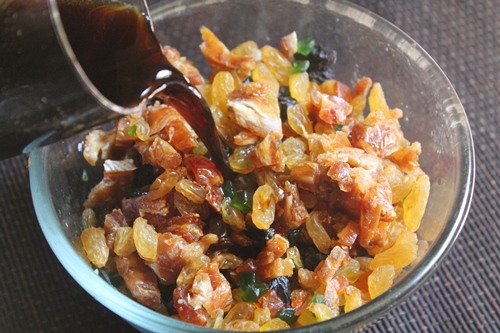 Take dried fruits in a bowl. Pour hot coffee over it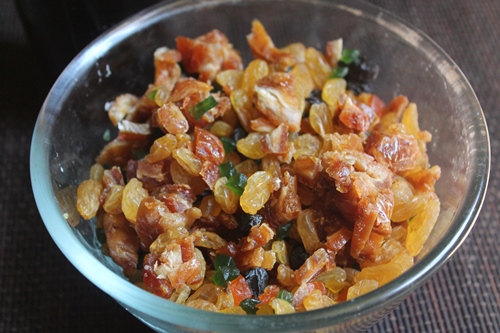 I used I used black raisans, sultanas, dates, candied fruits and dried plums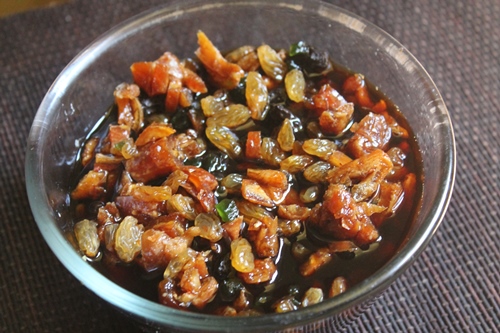 immerse all the fruits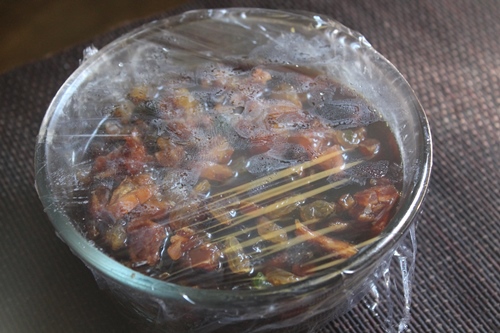 Cover them with a plastic wrap and leave them for 2 to 3 hours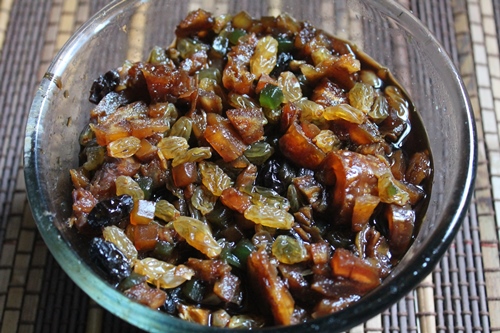 Now the fruits are well soaked and has plumped up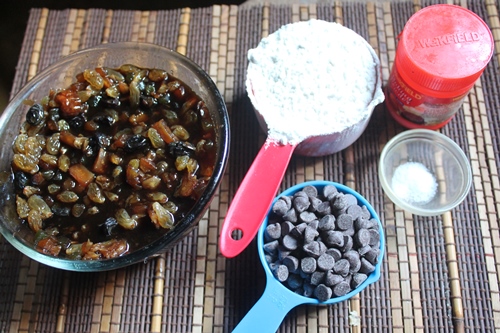 Now take your other stuffs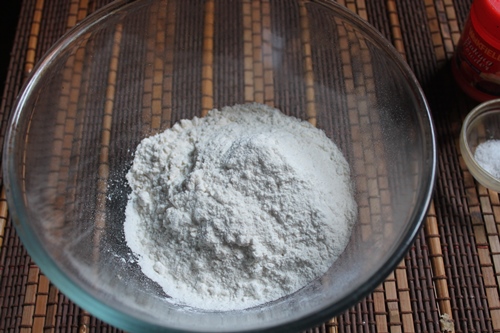 Take all purpose flour in a bowl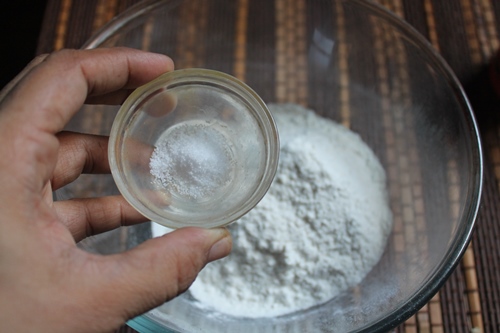 add in salt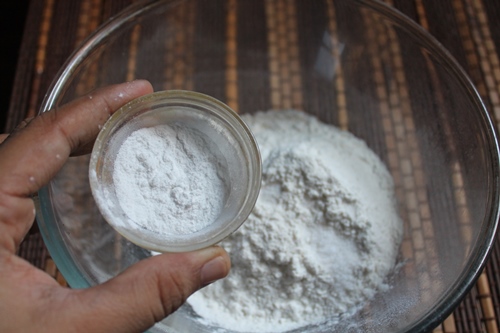 add in baking powder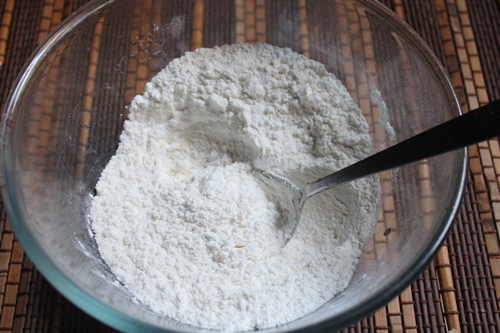 mix well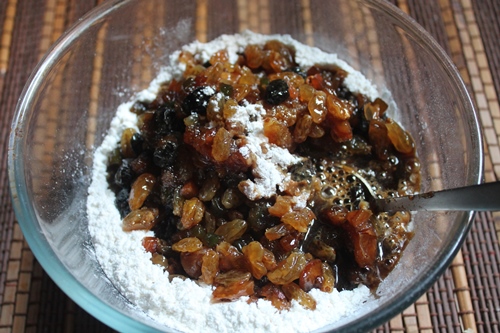 spoon the fruit mix in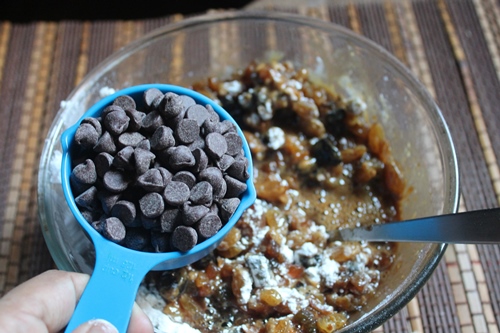 add in milk chocolate..you can use fruit and nuts chocolate bar or milk chocolate chips.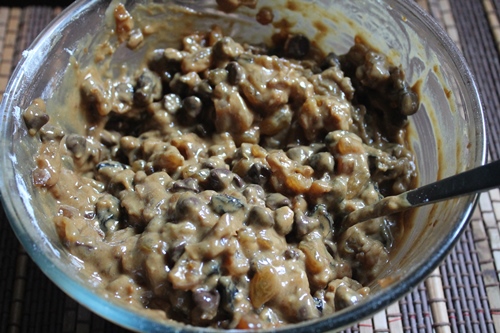 mix well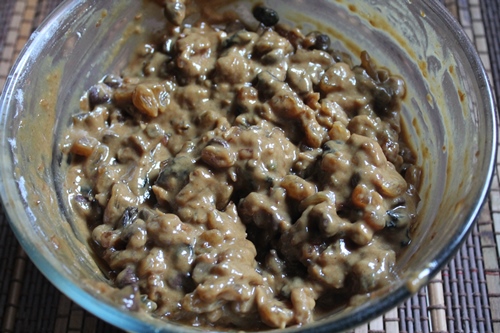 now the batter is done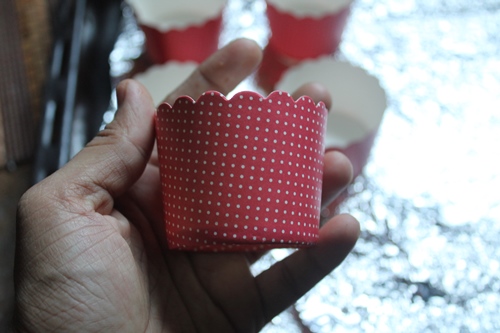 I used these sturdy paper cups. these make easy for gifting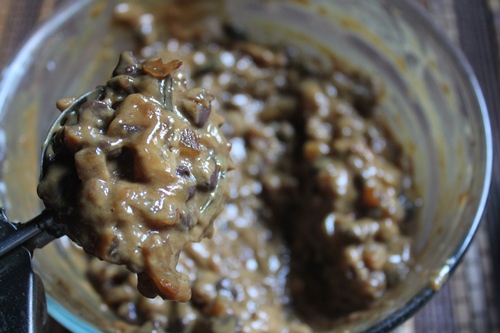 I used a ice cream scoop to fill the mould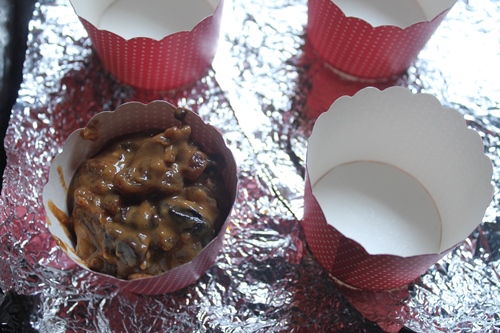 fill it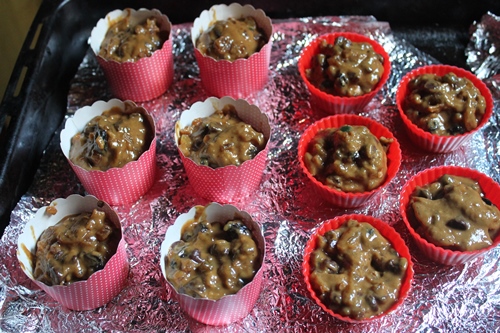 all done..time to bake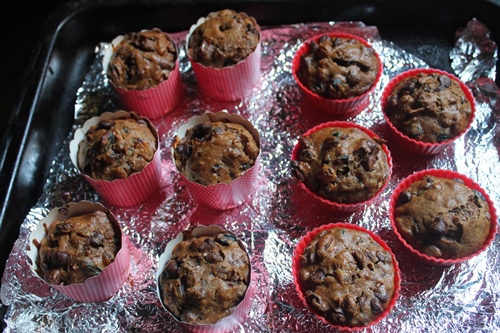 bake them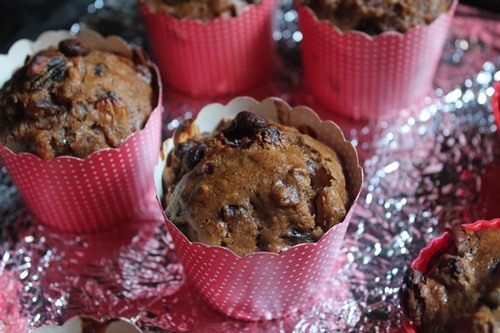 look how beautiful they look..filled with a lovely coffee aroma..
Related Recipes