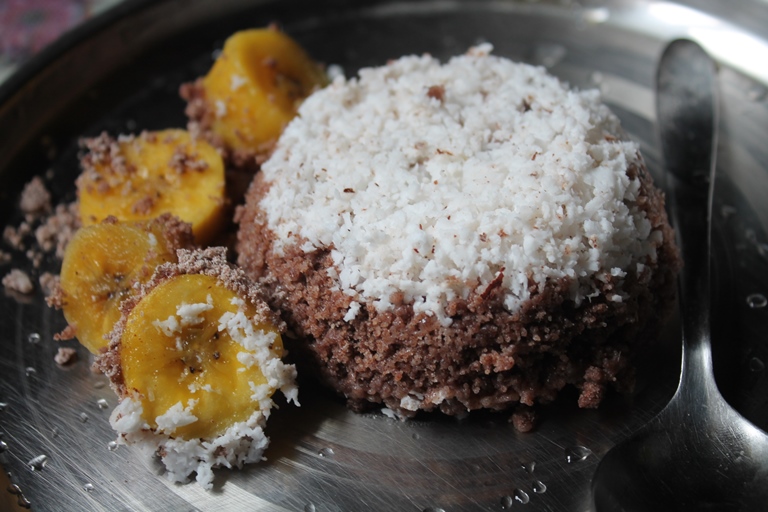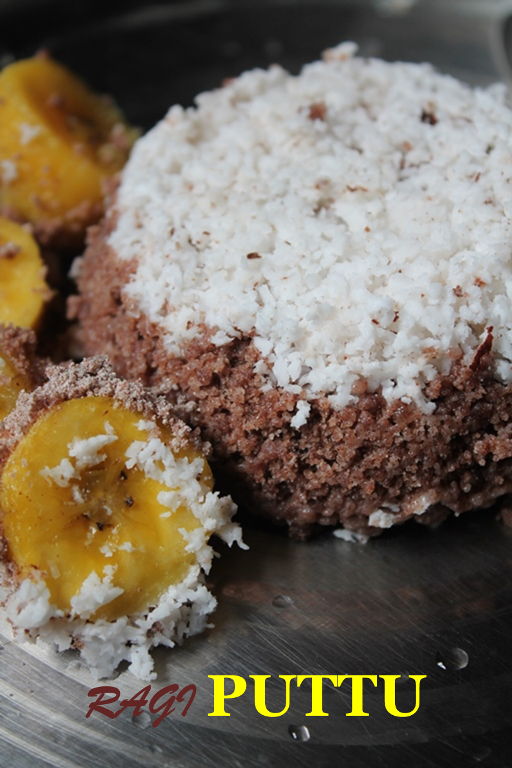 Ragi when made into puttu taste so different and healthy. Love it so much. I can have it for breakfast. I always add some bananas into the puttu when i steam them because I love to mix puttu with sugar, steamed banana and ghee. Yummy it will be..So give this a try and let me know how it turns out for you..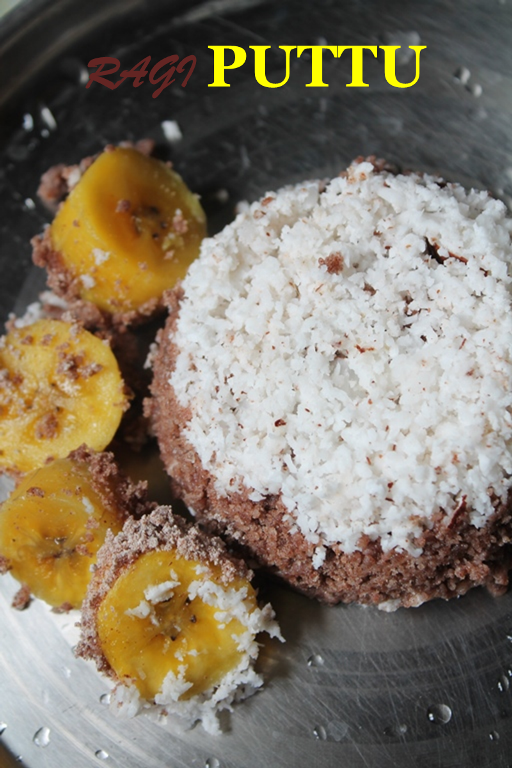 Preparation Time : 10 mins
Cooking Time : 7 to 10 mins per cup
Serves : 4
Ingredients:
Ragi Flour / Finger Millet Flour – 2 cup
Sugar – 2 tblspn
Salt to taste
Water as needed
Ripe Banana as needed
Fresh Coconut as needed grated
Method:
Take ragi flour in a large mixing bowl. Add in salt, sugar and mix well.
Now add in water slowly and mix well with your hands. This will form into crumbs. The crumbs should not be dry, it should form into a tight ball when you hold it and it should crumble when you drop it.
Now take your puttu making gadget. I used cup puttu gadget.
Fill water in the pressure cooker and heat it up.
Drop the holed disc inside the cup. Now start layering the funnel.
First add some coconut in the bottom, followed by the puttu mixture, then top some sliced banana.
Place the cup over the pressure cooker. Cook this for 7 to 10 mins till the puttu is cooked.
Now flip the puttu cup and Serve this puttu hot with banana and sugar.
For making Puttu without Puttu funnel:
If you don't have puttu funnel to make this.Follow the step till the puttu making mixture and Mix coconut into the puttu mixture. Take a clean cloth and pour the puttu mixture in it and cover it. Place this inside a steamer and steam it. The puttu wont be in traditional shape but it still taste the same.
Pictorial: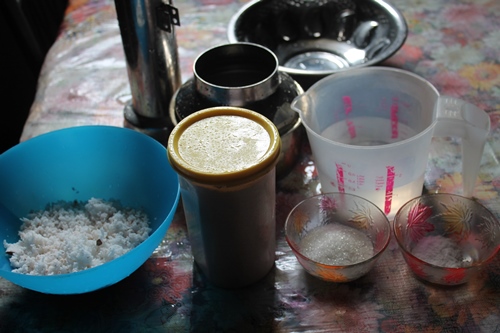 Take all your ingredients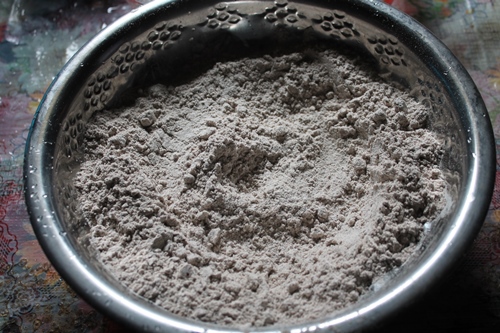 Take ragi flour in a bowl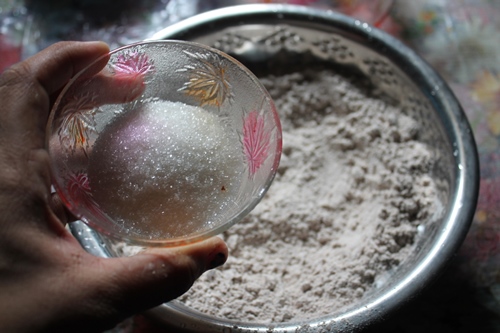 Add in sugar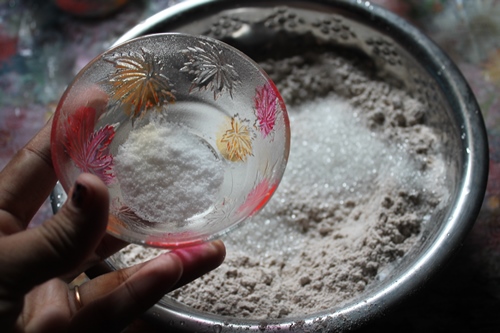 some salt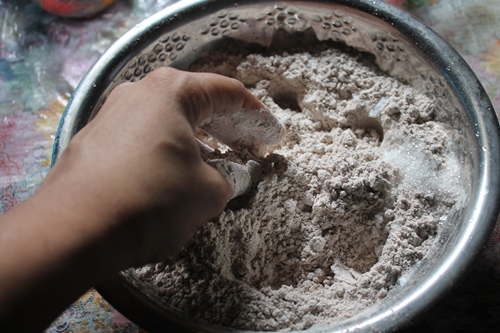 mix well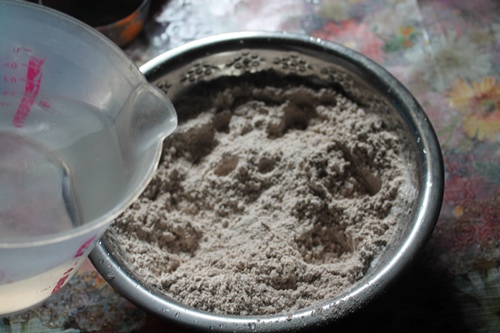 slowly sprinkle some water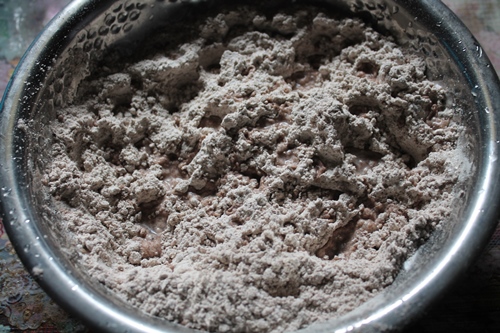 done add too much, just sprinkle it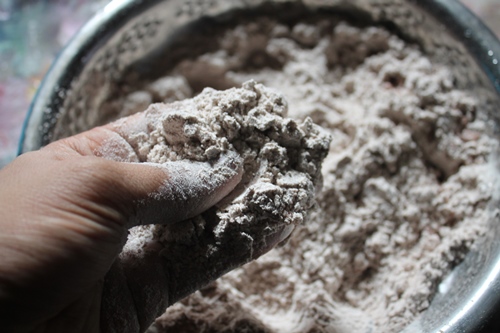 rub it with your hands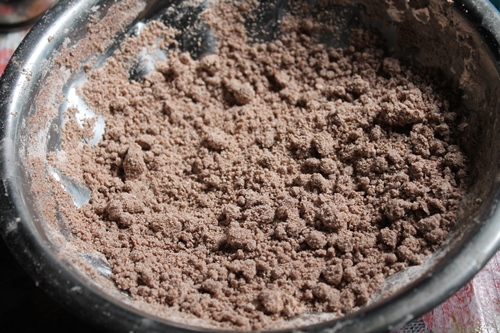 sprinkle water and rub till it gets this consistency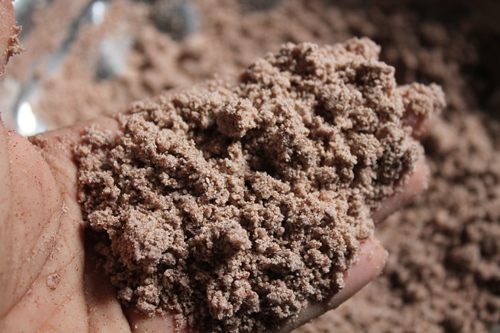 it should be like wet sand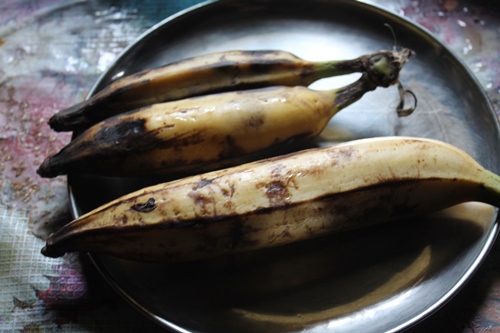 Now take some bananas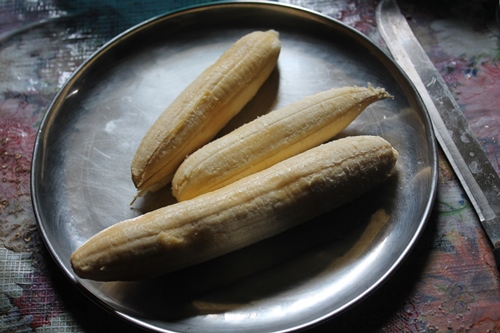 peel em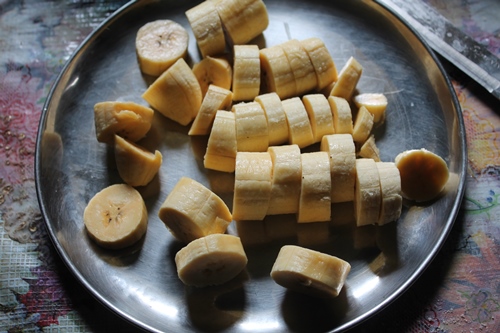 chop them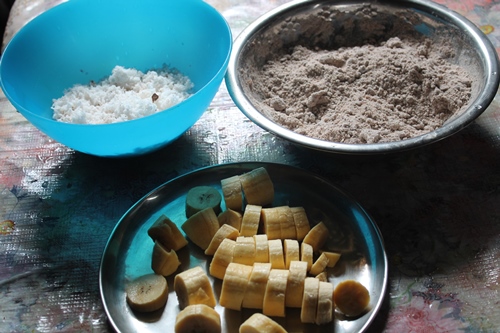 time to assemble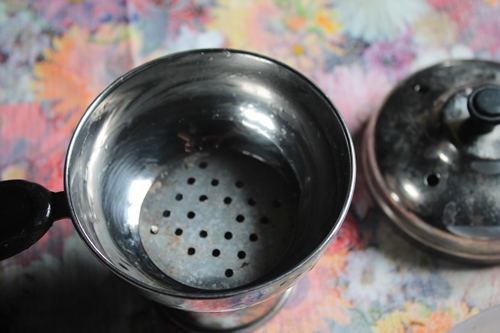 i used this cup puttu steamer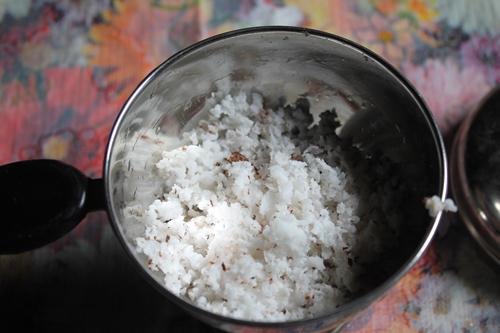 Sprinkle some coconut first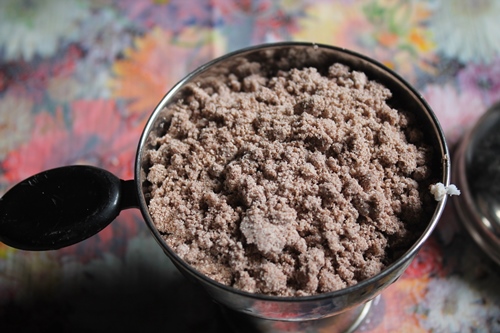 sprinkle some ragi mix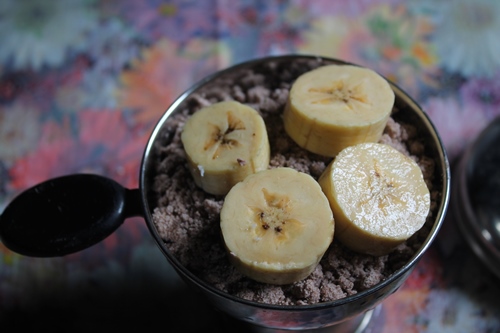 top with some bananas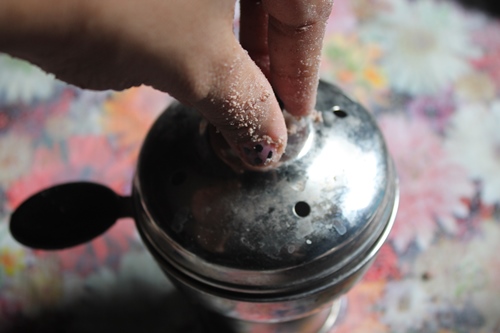 cover it up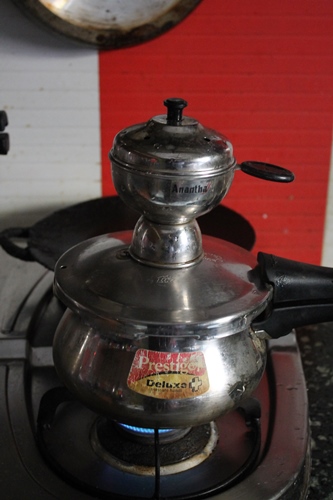 Place it over a pressure cooker and steam
When the banana is cooked, the ragi will be done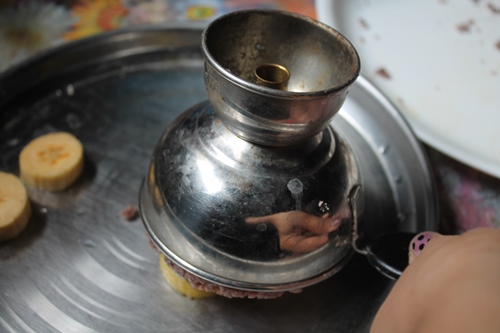 flip over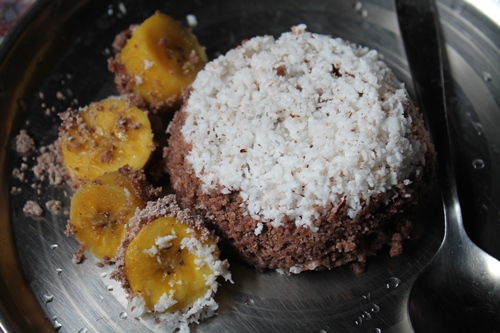 enjoy
I am Aarthi, a happy homemaker, mom of two beautiful girls, married to my high school sweet heart. My goal is to teach people that cooking can be way more easier and joyful than they think. Yummy Tummy features recipes all over the world with step wise pictures which surely shows the ease of cooking.