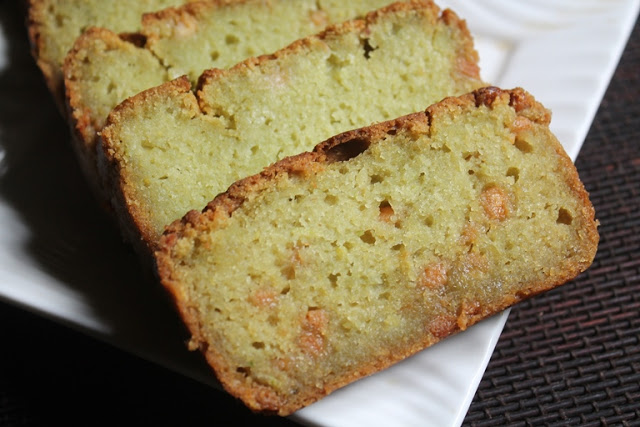 Avocado is a super food, it is so versatile ingredient and act perfectly as a egg substitute in cakes. I have shared a version of avocado muffins in my blog and this is a loaf cake recipe which is eggless and has no butter, so it is very healthy..
Check out my whooping 85 cake recipes in my website RIGHT
HERE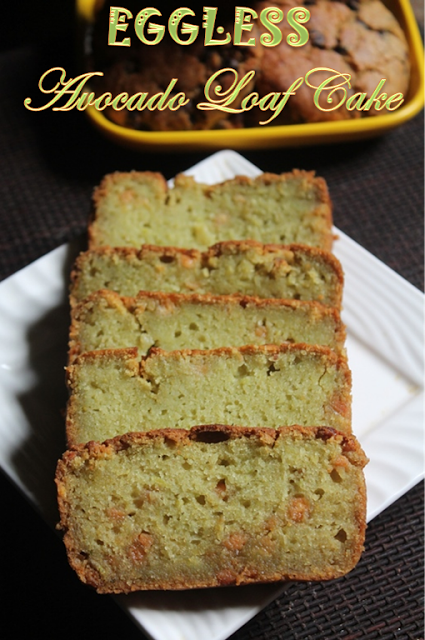 This loaf cake is very easy to make and needs just simple ingredients. But the cake itself taste so delicious, moist and very soft. Perfect with a cup of tea..I added some white chocolate chips in this because i had some on hand, you can skip it or add any chocolate, nuts or dried fruits in this.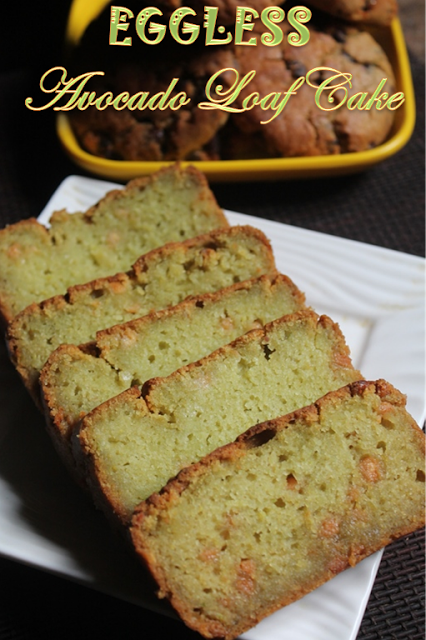 Hope you will give this a try and let me know how it turns out for you..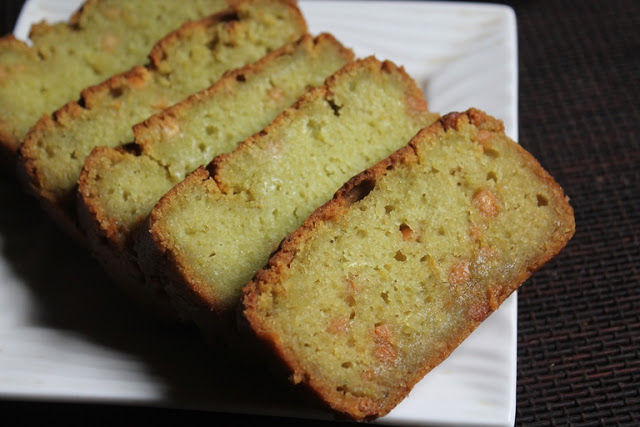 Preparation Time : 10 mins
Baking Time : 1 hour to 1 hour and 10 mins
Serves : 6
Recipe Source: Sobha
Ingredients:
All Purpose Flour / Maida – 1 1/4 cup / 150 grams
Baking Powder – 1 tsp
Baking Soda / Cooking Soda – 3/4 tsp
Salt – 1/2 tsp
Sugar – 3/4 cup / 150 grams
Avocado – 1 cup mashed
Vanilla Essence – 1 tsp
Milk – 3/4 cup / 180 ml
Oil – 1/2 cup / 120 ml
White Chocolate Chips – 1/2 cup


(My 1 cup measures 240 ml)


Method:
Preheat oven to 180 degree C. Grease a 9×5 inch loaf pan lightly with oil and line it with parchment paper. Grease that well as well.
Take flour, baking powder, baking soda and salt in a bowl and mix well.
Take avocado puree, sugar, oil, vanilla and milk in a bowl and mix well.
Now add this to dried ingredients and mix well.
Spoon this into the baking pan and pop it in oven. Bake this for 1 hour to 1 hour and 10 mins till a tooth pick inserted comes clean.
Now remove the pan from oven and cool it down for 15 mins in the pan. Now invert it to a plate and peel off the paper.
Slice it and serve.
Pictorial: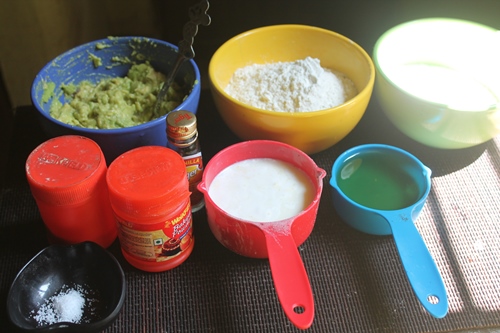 Preheat oven to 180 degree C..Take all your ingredients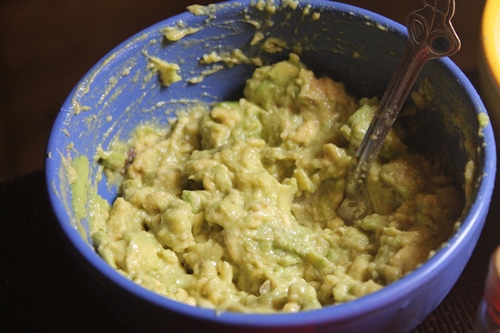 I mashed one big avocado, i got a little more than a cup of avocado puree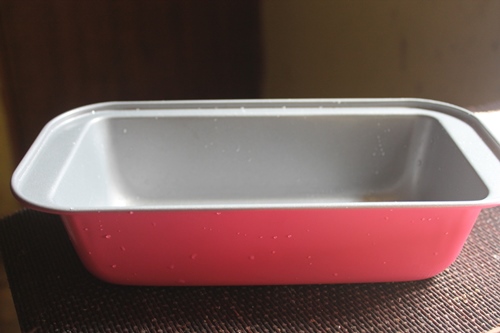 You need a loaf pan for this..this is my brand new one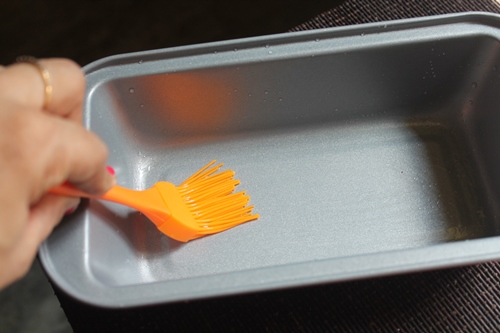 brush it with little oil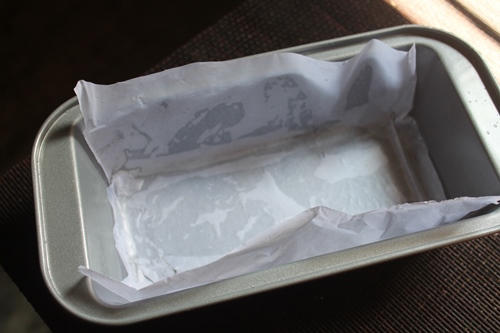 line it with parchment and brush with oil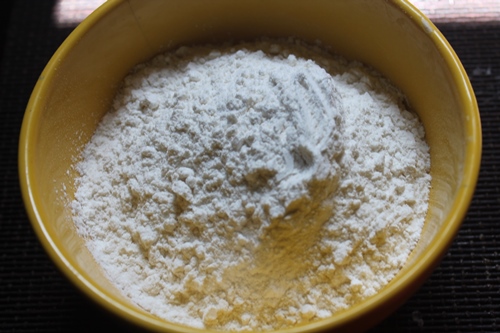 Take flour in a bowl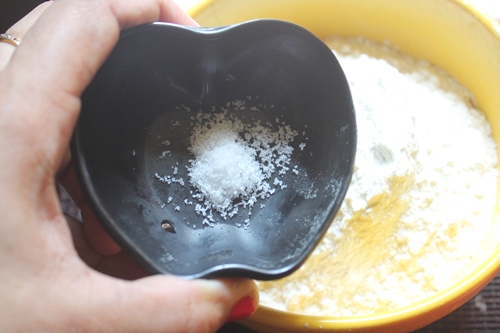 add in salt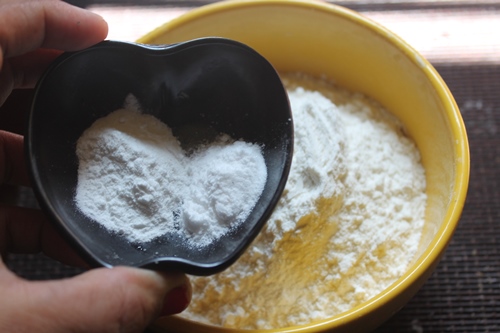 add in baking powder and baking soda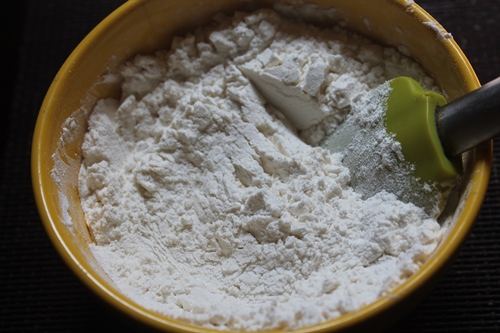 mix well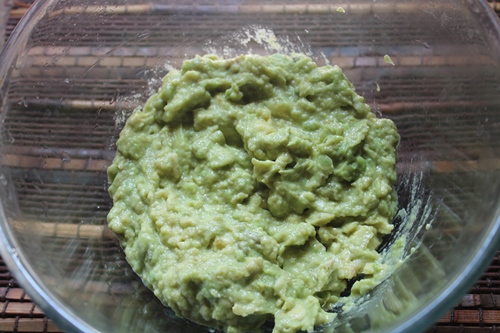 Take avocado in a bowl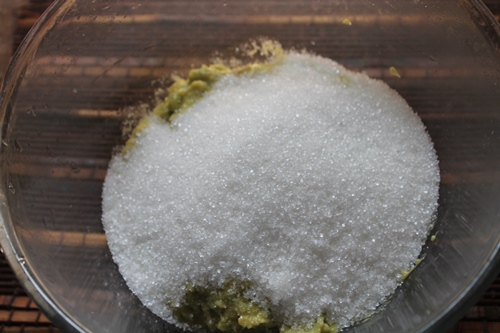 add in sugar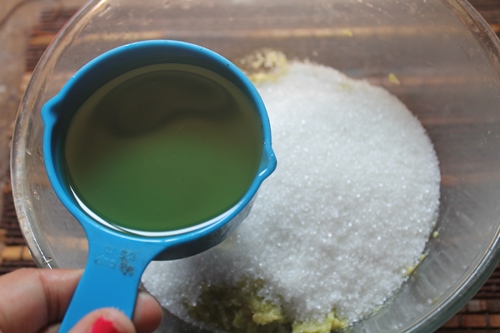 add in oil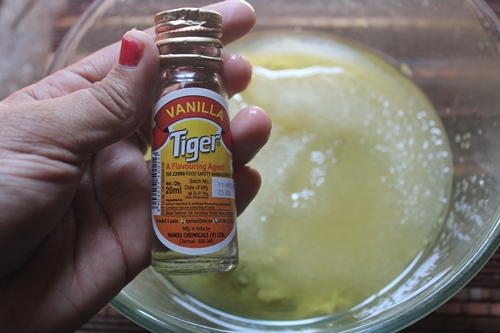 add in vanilla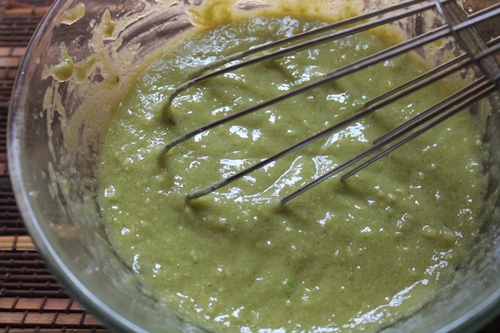 whisk well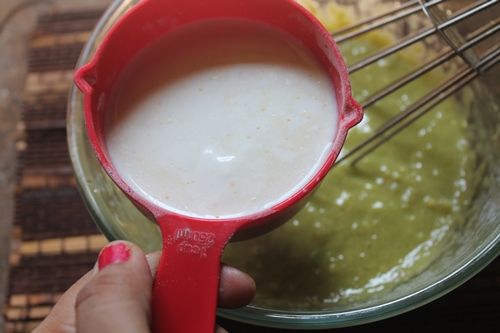 add in milk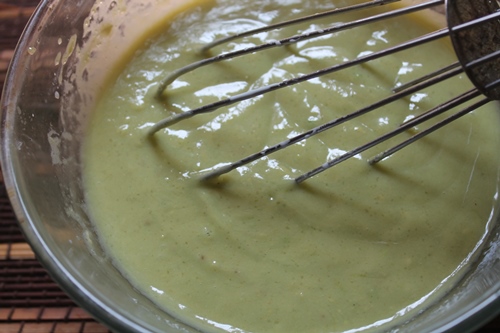 Mix till sugar is melted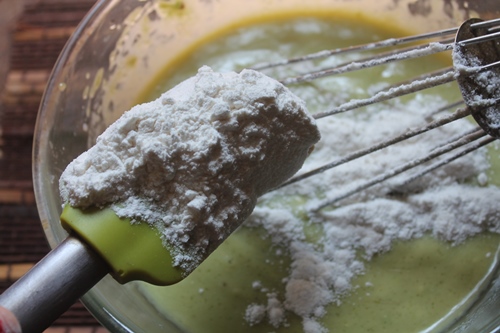 now add in flour mix slowly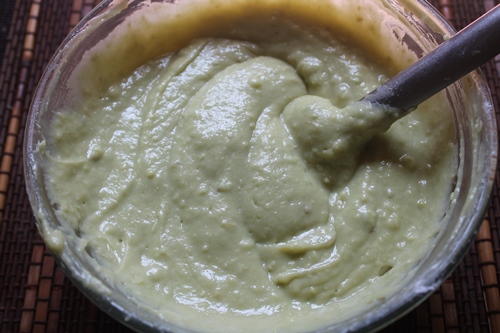 fold gently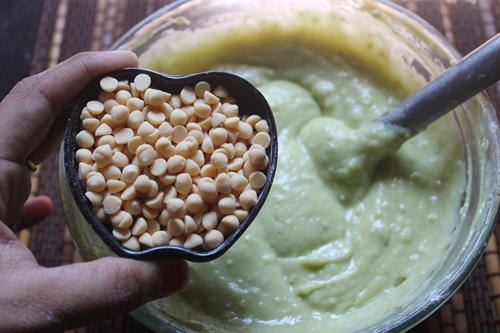 add in white chocolate chips..this is optional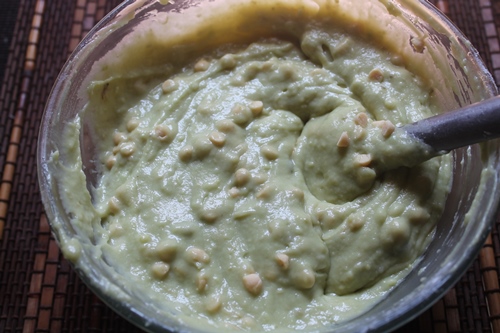 fold gently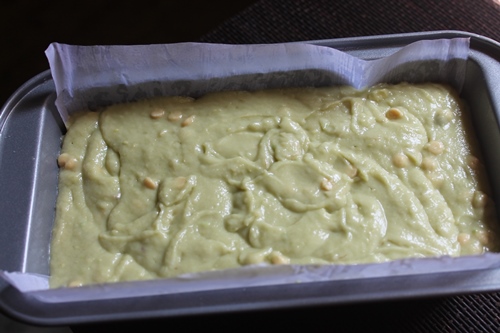 spoon this into the pan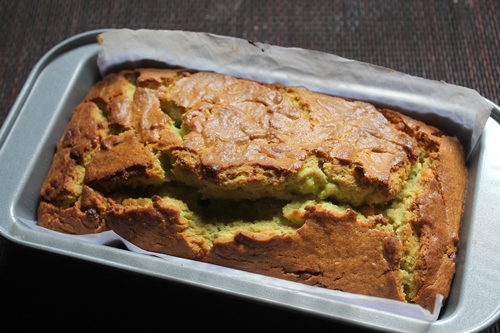 bake till done..It will take around 1 hour to 1 hour and 10 mins.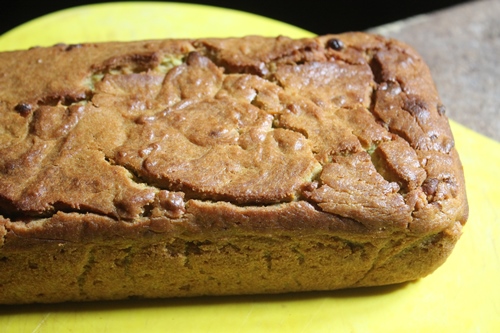 the cake will sink a little..no worries it will taste yum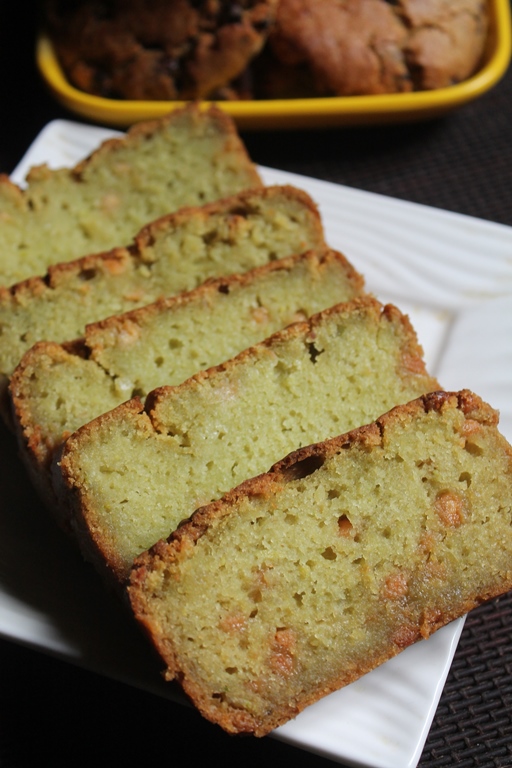 when it is cooled, slice and serve