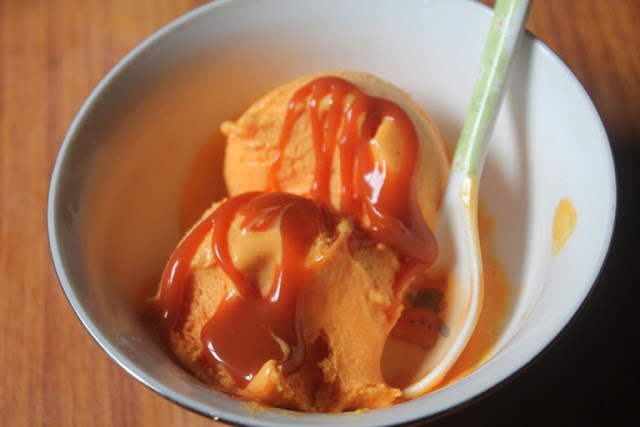 I wanted to make a butterscotch icecream after my attempt with the sauce. I had some of the essence so i used those and made it and it was delicious. I had it with butterscotch sauce and it was mouthwatering.
Check out the ice cream collection
here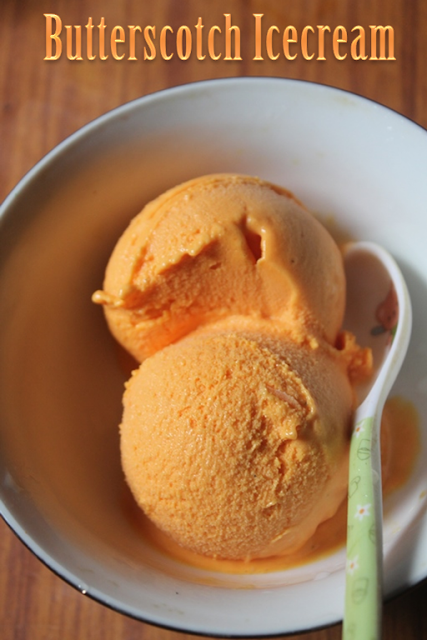 Here is a short description about gms and cmc used in icecream. You can check full description here..
GMS(Glycerol monostearate) is a food additive used as a thickening, emulsifying, anti-caking, and preservative agent; an emulsifying agent for oils, waxes, and solvents .GMS and CMC (Carboxy methyl cellulose) are compounds used for stabilizing ice creams and are available in specialty food stores or bakeries. G.M.S. Is a well known emulsifying agent which is extensively used by the modern food stuffs industries. GMS is largely used in baking preparations to add "body" to the food. It is responsible for giving ice cream and whipped cream its smooth texture. It contains both water & oil soluble groups in one molecule. This characteristic structure enables it to be a very effective emulsifier. Another important advantage to G.M.S. is high nutritive value. It is non toxic & therefore very suitable for use in food formulation. It belongs to the class of non ionic emulsifiers.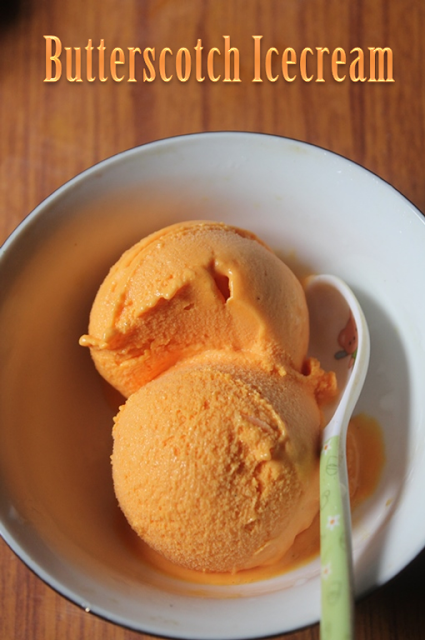 Hope you will give this a try and let me know how it turns out for you.
Preparation Time : 15 mins
Cooking Time : 10 mins
Freezing Time : overnight
Makes : more than 1/2 liter

Ingredients:
Full Fat Milk – 1/2 liter / 500 ml
Sugar – 3/4 cup
CMC – 1/4 tsp
GMS – 1.5 tblspn
Milk Powder – 2 tblspn
Cornflour – 1.5 tblspn
Cream – 1/4 cup
Butterscotch Essence – 1 tspn (Check Notes)
Yellow Food Colouring few drops
Butterscotch chips (optional) – 1/2 cup
(I used butterscotch mix which has food colour and flavouring in them)
Method:
Take cms,gms,milkpowder, cornflour in a bowl and add little milk to it and make it into a smooth paste. Set aside.
Take milk and sugar in a sauce pan and bring it to a boil. Now simmer this for 5 mins.
Now add in the mixed cornflour mix in this and keep mixing. It will thicken immediately. Now boil this for 1 or 2 min.
Now pour this in a bowl and add in butterscotch essence and food colour and mix well. Now cool this down, add in cream and mix well.Pour it in a shallow freezer safe container and freeze for 3 to 4 hours.
Now take it out and use a electric beater or a blender and blend this for 5 to 6 mins till the mix gets light and frothy.
Now pour it in a shallow freezer safe container and freeze overnight.
Now for serving, scoop the icecream in a bowl and serve immediately with some butterscotch sauce.
Notes:
1)I had tiger butterscotch mix, so i added few drops of it in, if you have butterscotch essence you can use that.
2)If you have butterscotch essence, add few drops of yellow food colour.
3)You can add some butterscotch chips at the end before the final freezing.
Check out this quick video:




Pictorial: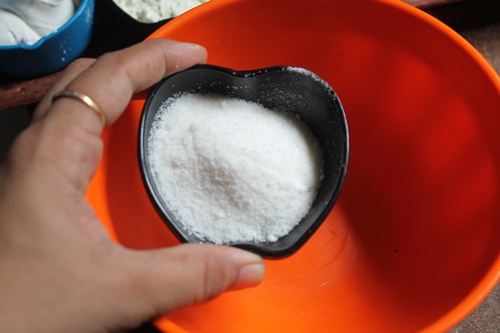 First take gms in a bowl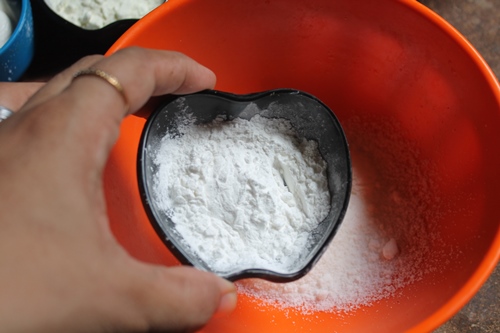 add in cornflour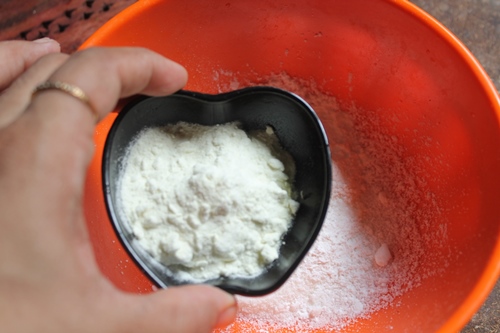 add milk powder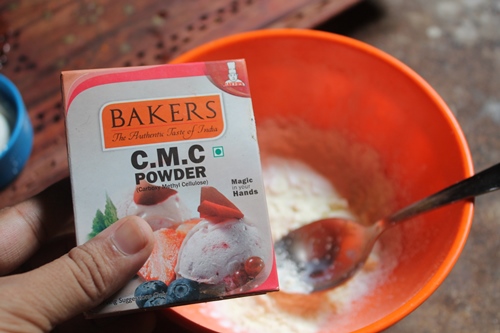 add cms, you need just a pinch of it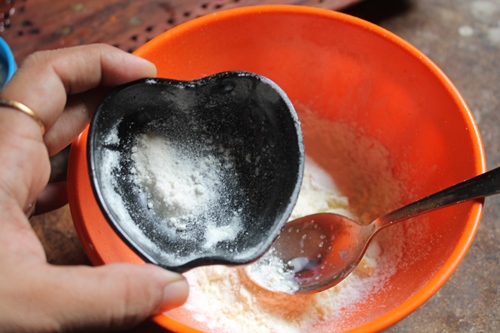 add it in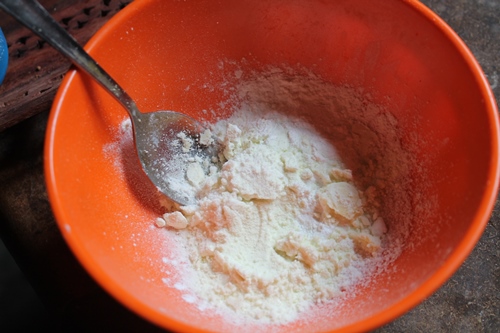 once everything is in a bowl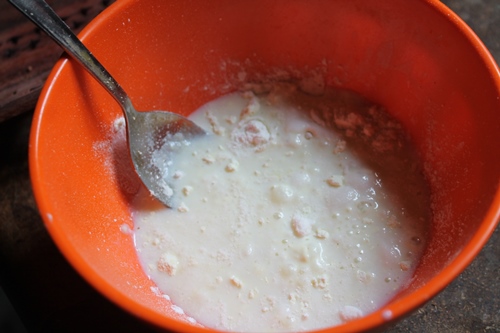 add little milk to mix a smooth paste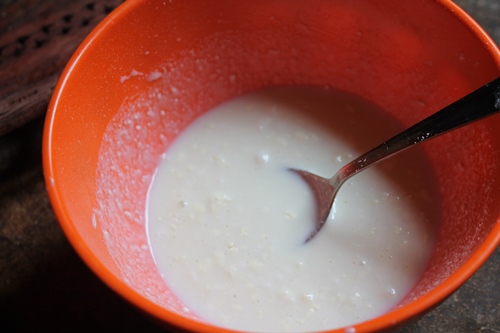 set aside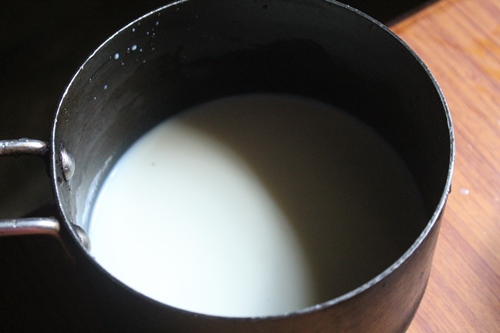 Take milk in a sauce pan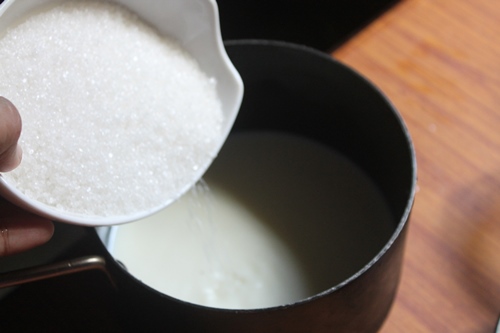 add sugar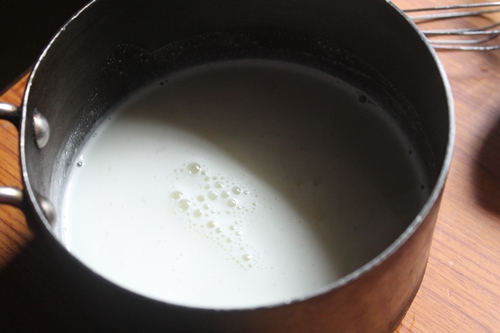 bring it to a boil and simmer for 10 mins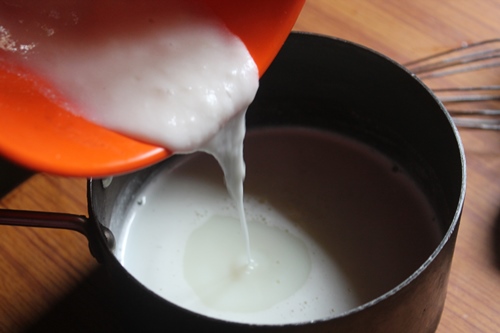 add the mixed cornflour mix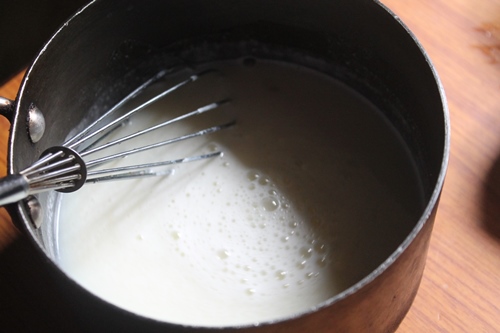 whisk well and cook till it thickens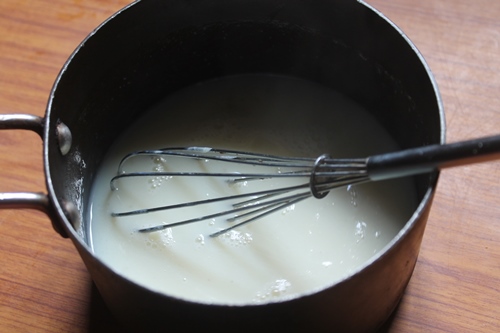 take it off the heat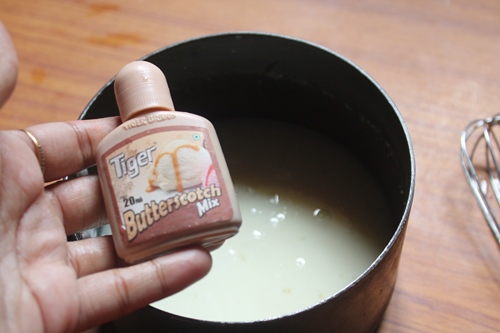 i had this mix, so i added few drops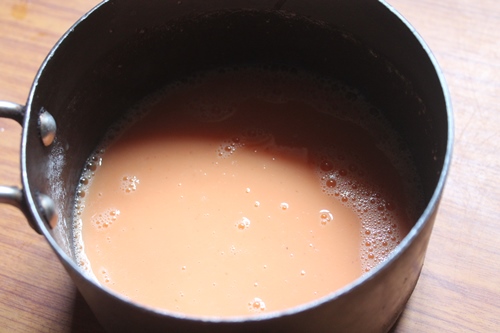 cool this down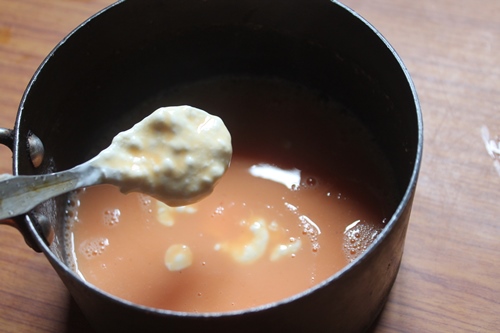 add cream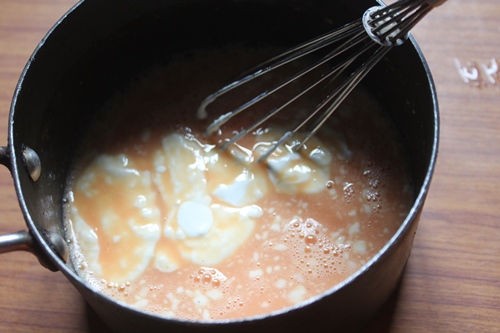 whisk well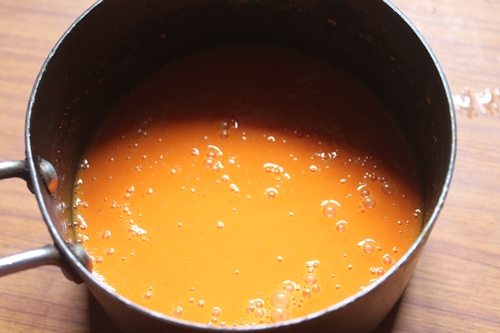 add some food colour if you like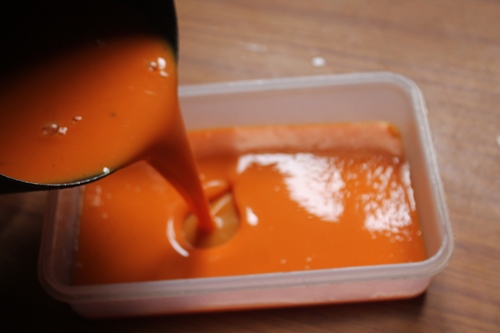 pour it into freeze safe container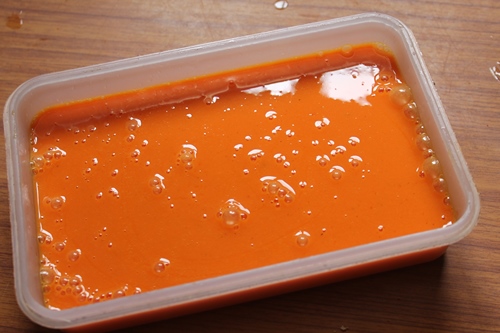 freeze for few hours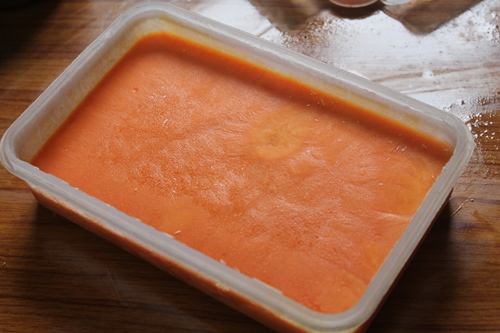 now time to blend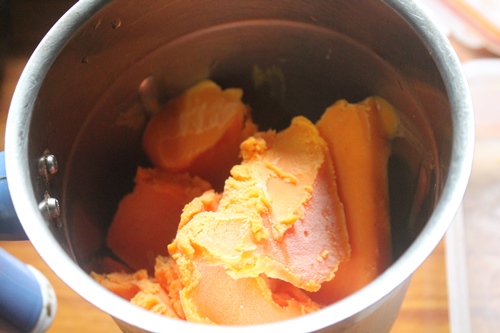 take it in a blender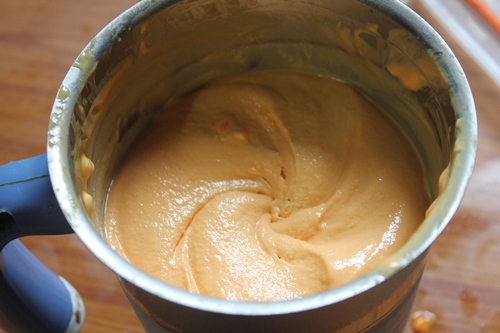 puree till smooth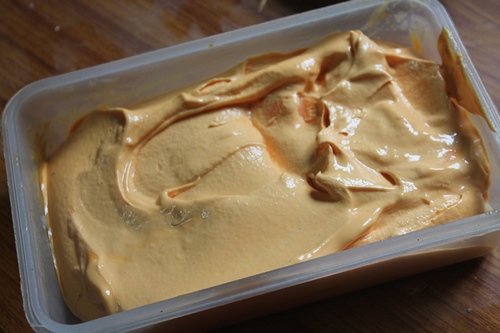 spoon it back into the pan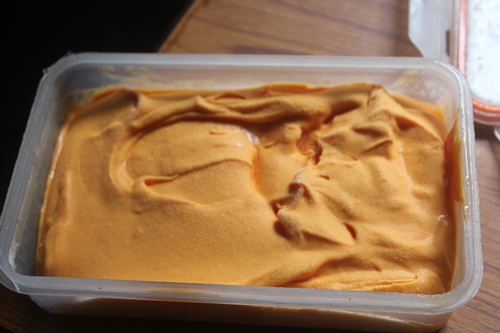 freeze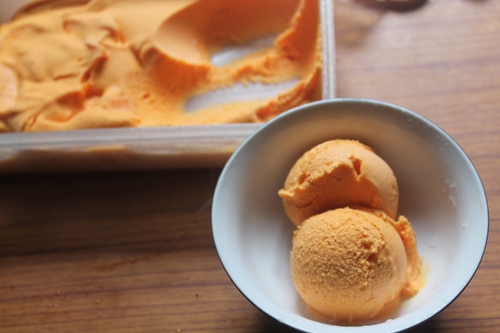 scoop and serve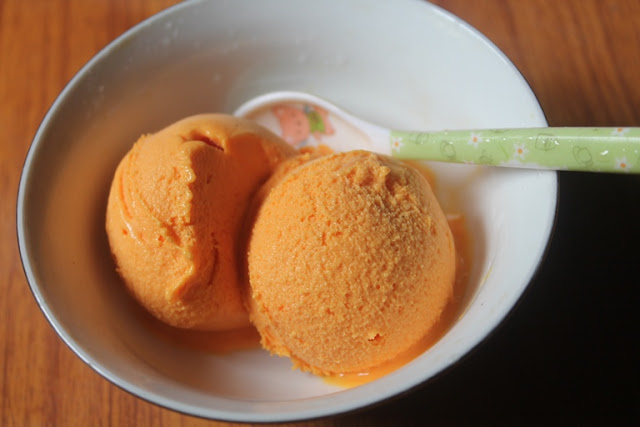 taste amazing