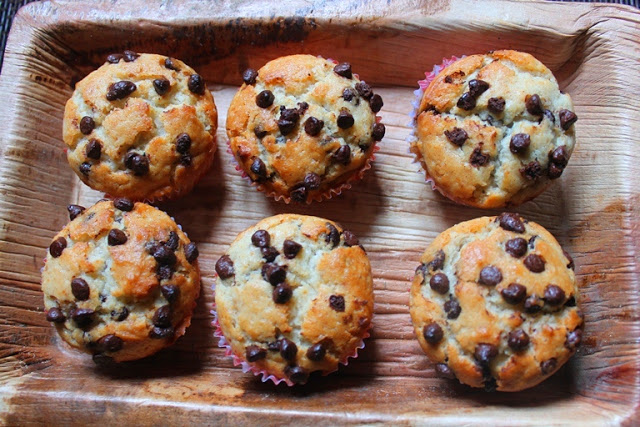 I have shared quite a few muffin recipes in this blog, but i have not shared the basic few muffins yet, like vanilla, chocolate, chocolate chips, chocolate chocolate chips like that..So i decided to make them and share it..My first trial is a basic eggless chocolate chips muffins and it turned out perfecto!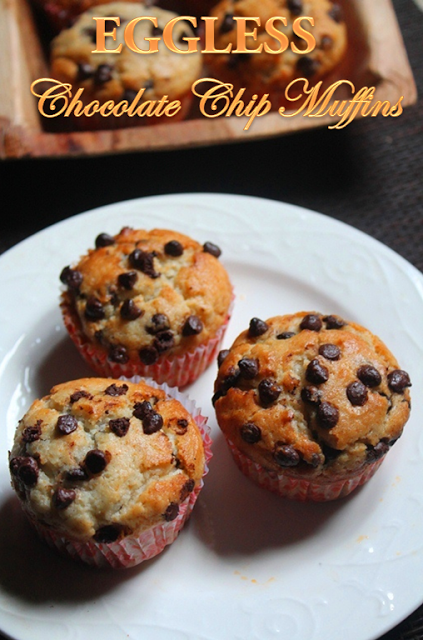 These muffins had the perfect crunchy chocolaty top and moist and fluffy interior. Loved it, so much. Instead of chocolate chips you can use any nuts or simply skip the chocolate chips in this and make it plain vanilla muffins as well..Will soon share different muffin recipes..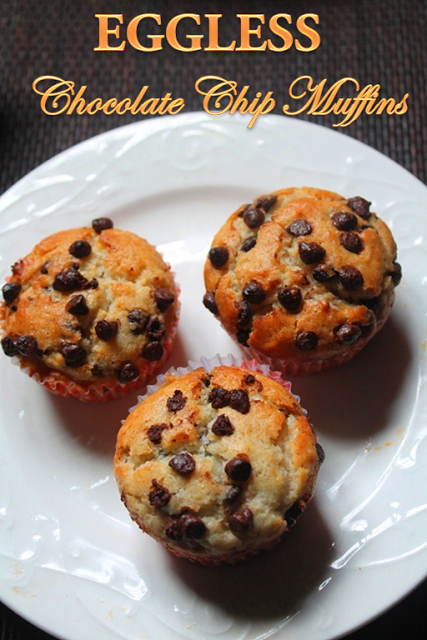 Hope you will give this a try and let me know how it turns out for you..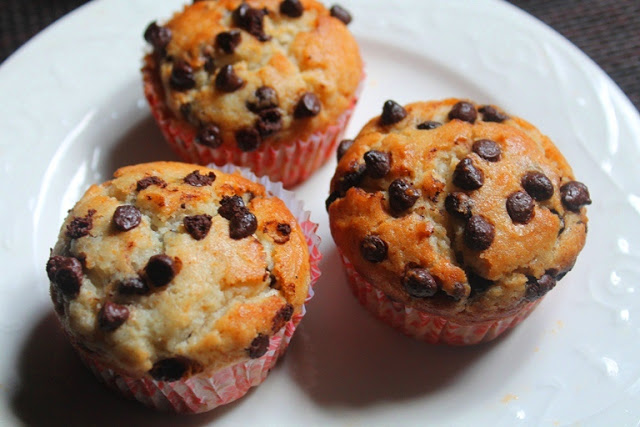 Preparation Time : 10 mins
Baking Time : 20 to 25 mins
Makes : 12 muffins
Recipe Souce : Sharmis Passsions
Ingredients:
All Purpose Flour / Maida – 1 1/2 cup / 180 grams
Sugar – 3/4 cup / 150 grams
Oil / Melted Butter – 1/2 cup / 120 ml
Vanilla Essence – 1 tsp
Baking Soda / Cooking Soda – 1/2 tsp
Baking Powder – 1 1/4 tsp
Thick Curd / Yogurt – 1 cup / 240 ml
Chocolate Chips – 1/2 cup
(My 1 cup measures 240 ml)


Method:


Preheat oven to 180 degree C. Line a muffin tray with cupcake cases.
Take curd, sugar, oil,vanilla in a bowl. Whisk it well.
Add in baking soda and baking powder and whisk it up. It will turn foamy and frothy.
Add in flour and fold gently.
Add in chocolate chips and fold gently.
Scoop the batter into moulds using icecream scoop, Sprinkle some chocolate chips on top.
Bake them 20 to 25 mins or insert a toothpick to see whether it is cooked, if it comes out clean then it is done.
Remove them and let it cool completely.
Serve.
Notes:
1)It is best to make half the batch of this if you have only 6 cup muffin mould because if you let the batter sit for a while then it may not rise that much.
Pictorial: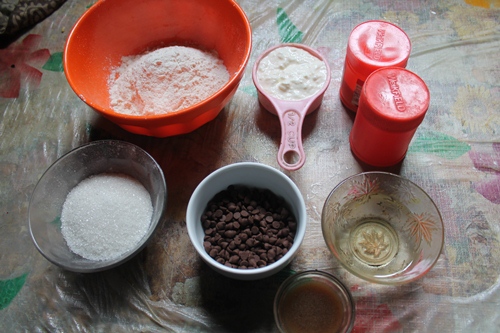 Take all your ingredients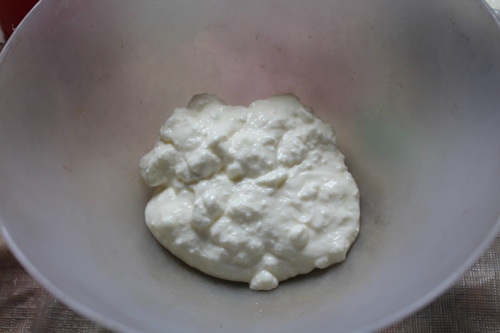 Take yogurt / curd in a bowl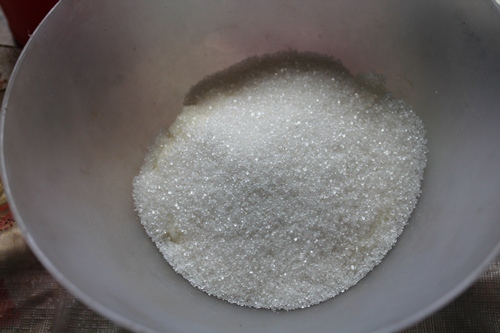 add in sugar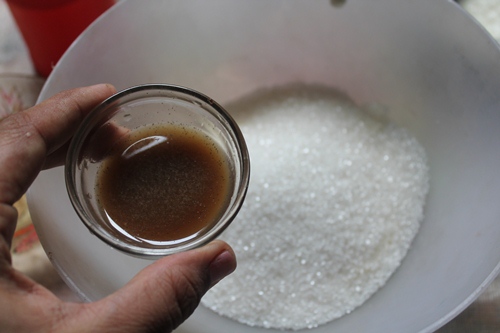 now add in some vanilla essence..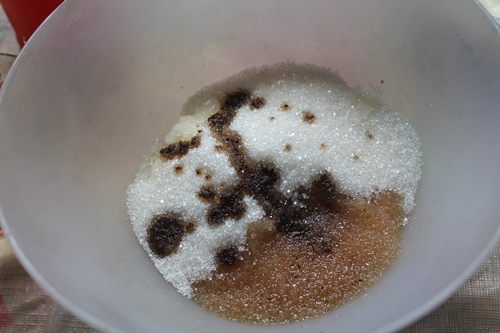 i used my homemade vanilla bean paste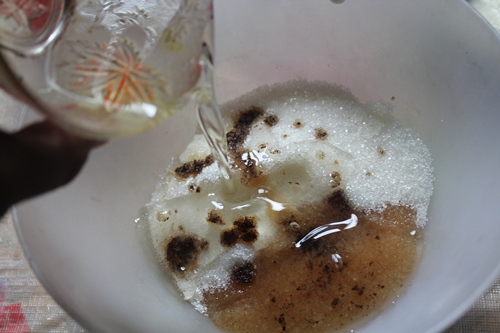 add in oil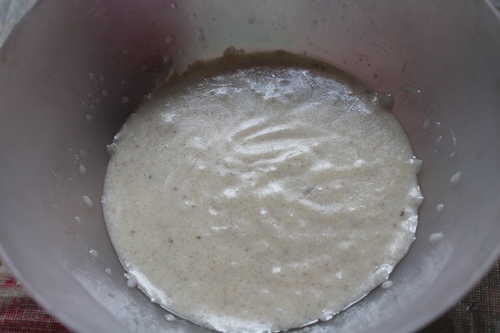 mix it well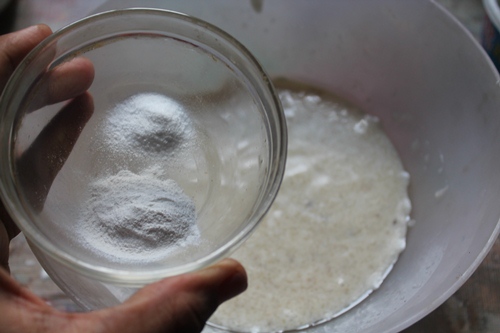 now add in baking powder and baking soda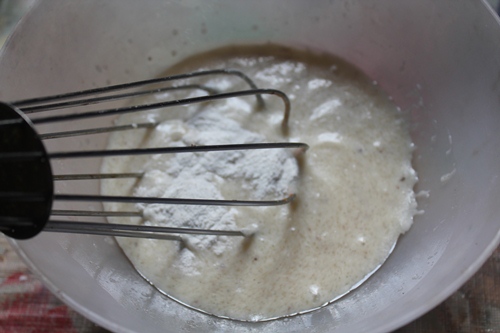 whisk it up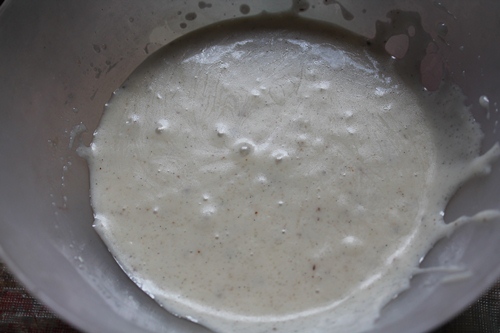 now it will turn frothy and foamy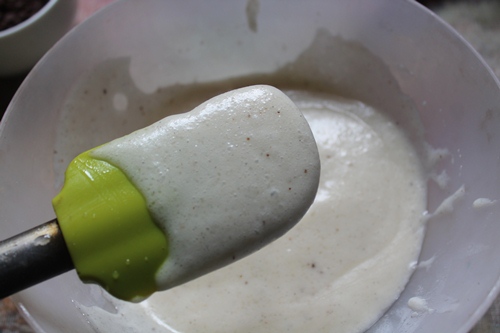 look how light it looks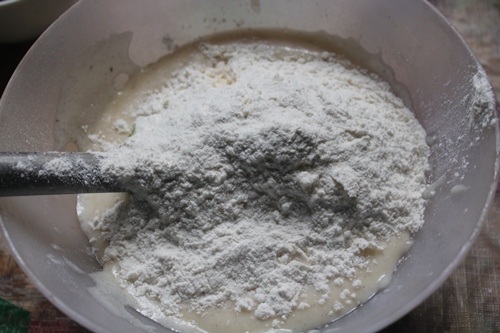 add in flour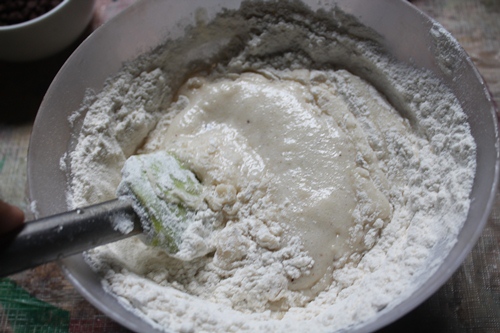 fold it gently, as you fold you feel how light the batter is.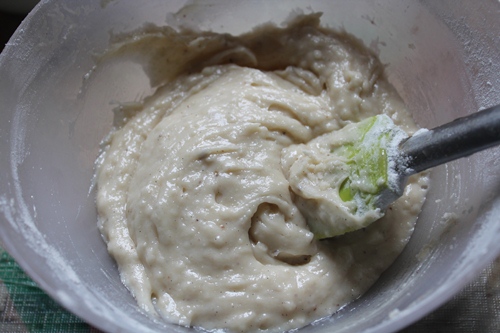 dont over mix the batter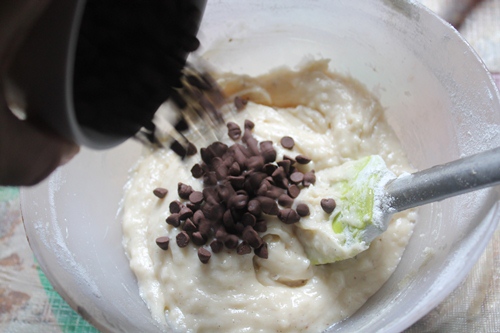 add in chocolate chips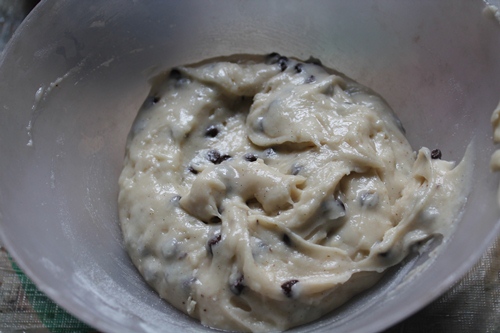 fold gently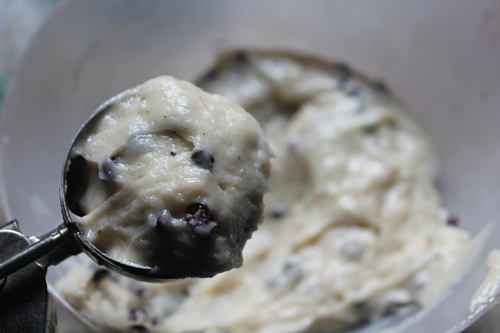 use icecream scoop to scoop up the batter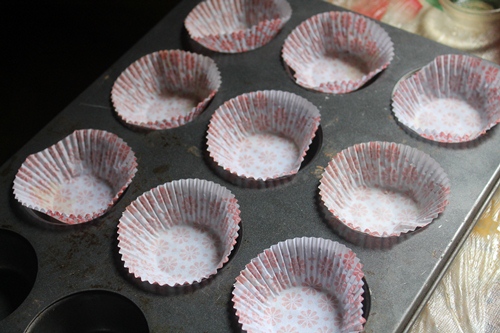 line muffin tray with cupcake cases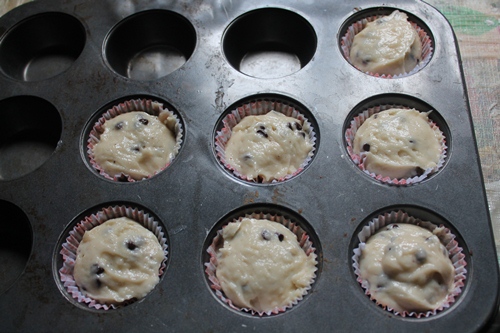 fill with batter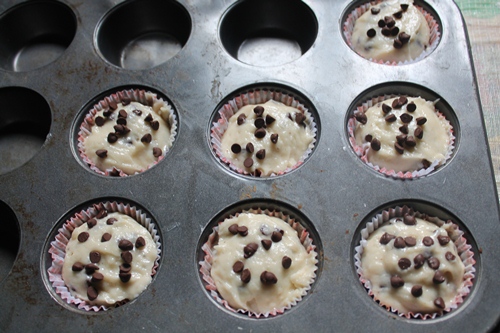 sprinkle some chocolate chips over it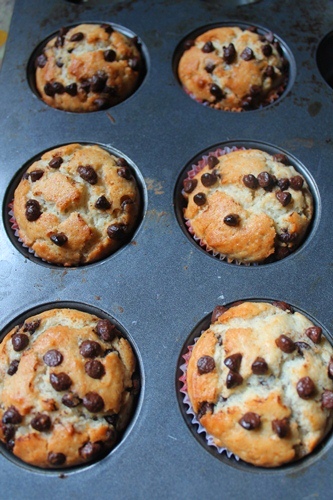 bake them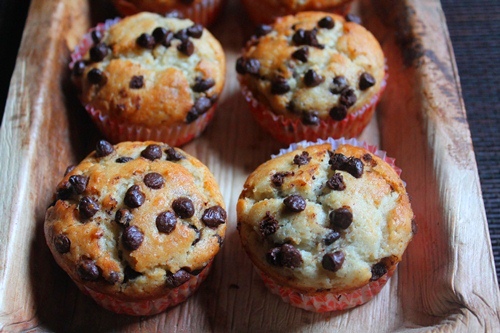 Enjoy warm