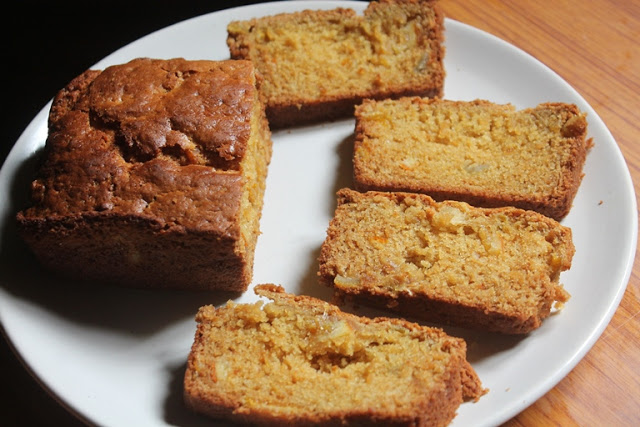 Few days back when i was cleaning my fridge, i found few bits and pieces. I found a small bottle of condensed milk and orange marmalade. I decided to use it in a cake and hence i created this recipe. I just added bits and pieces together and made this cake. I used yogurt in this as well, because i wanted to make it eggless.
Similar Recipes,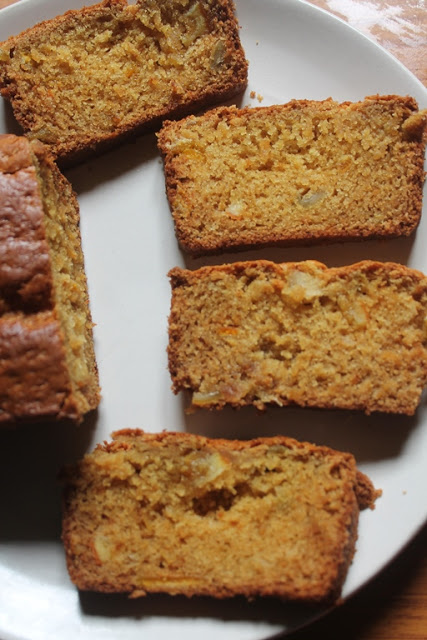 I made this cake using wheat flour and i was not so sure how this cake will turn out. But when i took this from oven and sliced it, it was delicious, moist and so soft.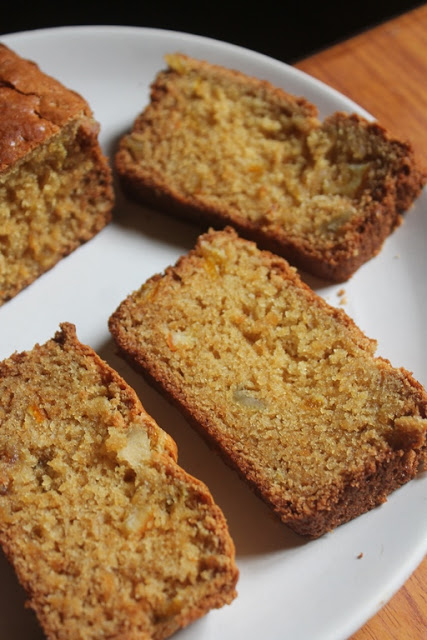 Hope you will give this a try and let me know how it turns out for you..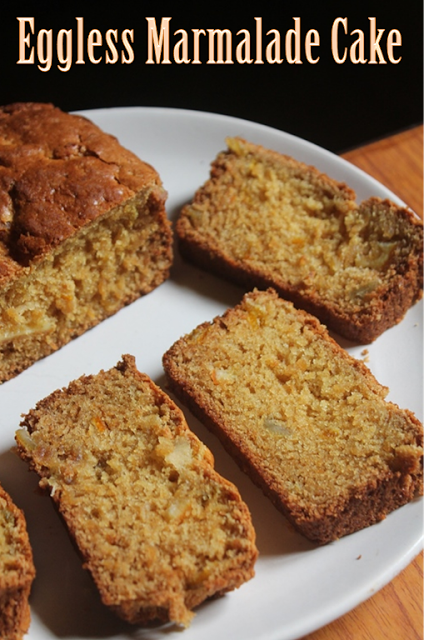 Preparation Time : 10 mins
Baking Time : 30 to 40 mins
Serves: 4 to 6


Ingredients:
Wheat Flour / Atta – 1 cup / 120 grams
Baking Soda / Cooking Soda – 1/2 tsp
Baking Powder – 1/2 tsp
Sugar – 1/3 cup / 65 grams
Oil – 1/4 cup / 60 ml
Sweetened Condensed Milk – 1/4 cup / 60 ml
Yogurt – 1/4 cup / 60 ml
Orange Marmalade – 1/4 cup / 60 ml
Candied Orange Peel – 1/4 cup chopped
Milk – 1/4 cup or as needed


(My 1 cup measures 240 ml)


Method:
Preheat oven to 180 degree C. Take a loaf pan, line it with parchment paper, grease it well with oil and set aside.
Take wheat flour, baking soda, baking powder and mix well. Set aside.
Take oil, yogurt, orange marmalade, sugar, condensed milk and whisk well.
Add in flour and fold gently. Add in milk and mix well.
Spoon this into loaf pan, spread evenly. Bake for 30 to 40 mins. Insert a toothpick and check if the cake is done or not.
Cool it for 5 mins. remove it and cool it for few more mins.
Slice and serve.


Pictorial: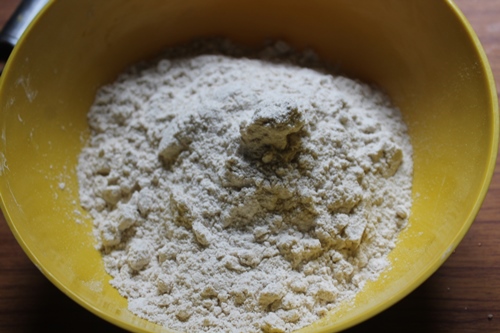 Take wheat flour in a bowl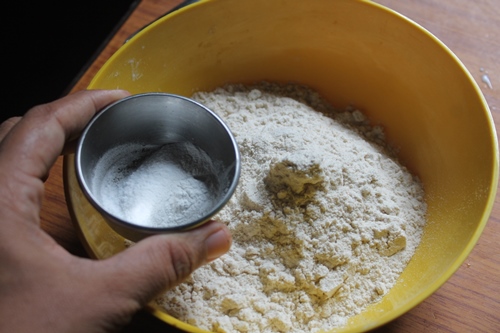 add baking soda and baking powder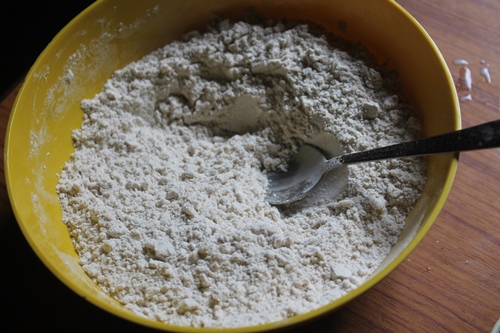 mix well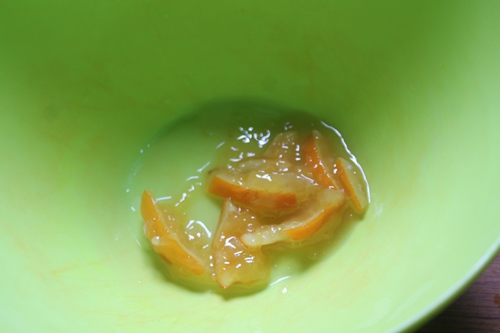 Take marmalade in a bowl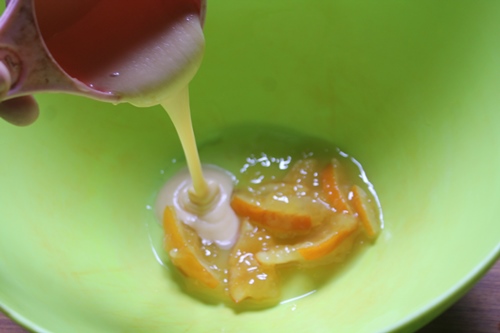 add condensed milk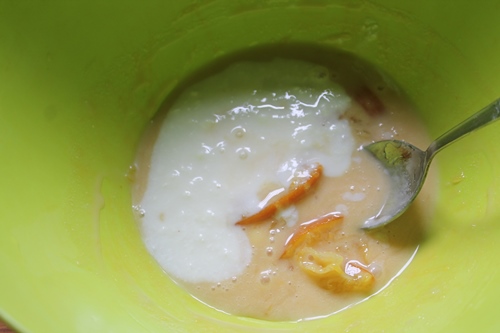 add yogurt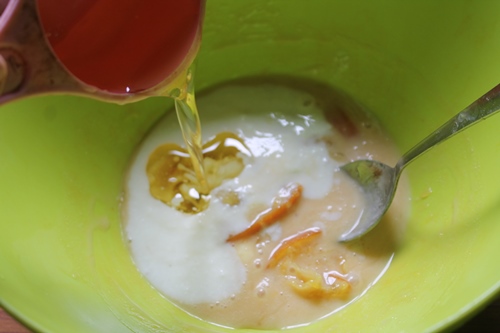 add oil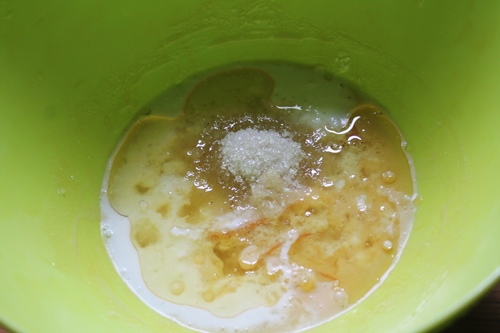 add sugar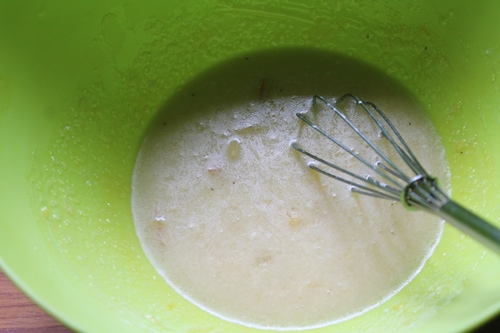 mix well
add flour mix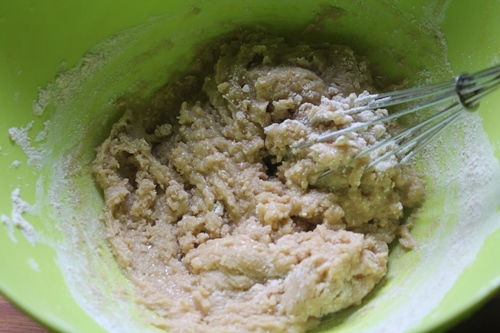 mix gently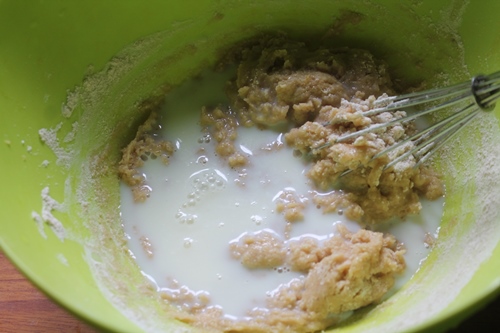 add milk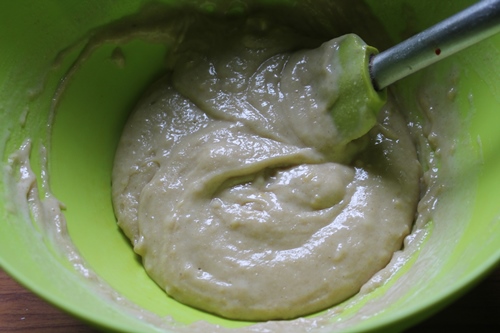 fold gently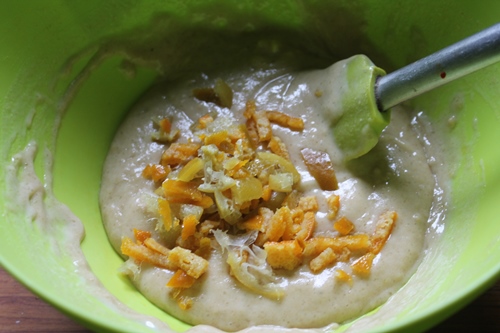 add in candied orange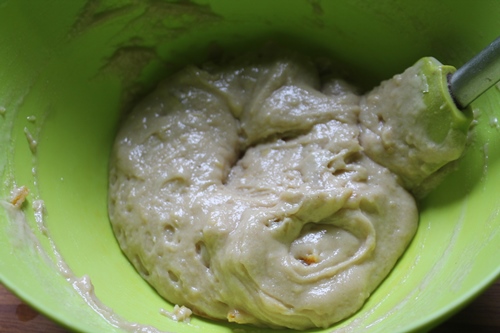 fold gently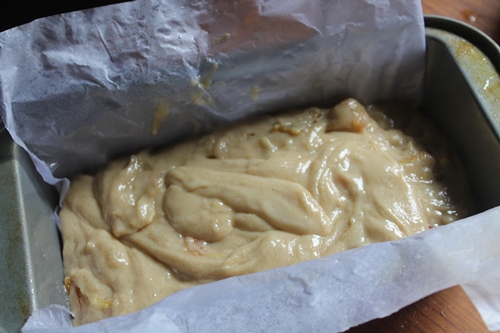 spoon this in a prepared pan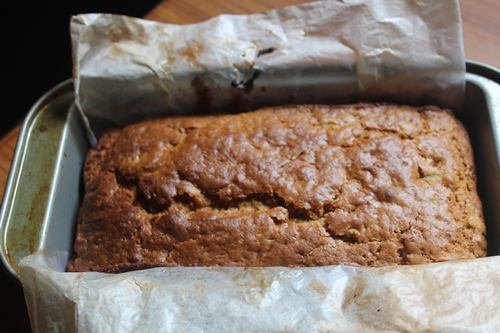 bake till done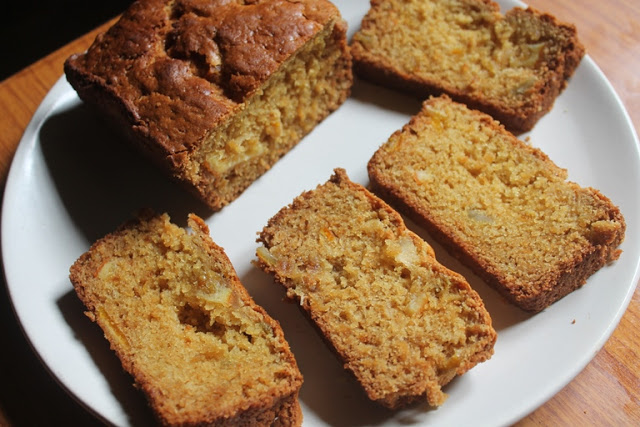 cool it and slice and serve