Lemon Yogurt Cake..One of my all time favourite cake..I have already shared a version of it before. But i could never get off with the combination of yogurt and lemon. So here i am with another recipe of it.
The combination of lemon and yogurt works magic in this cake and creates a lovely soft and light texture in this cake..I really enjoy it so much.
You can easily make this cake as orange yogurt cake, instead of lemon zest add orange zest and in the icing, add orange juice for lemon juice. You can even skip the icing part, but i suggest you to make it since it adds a extra moistness in this cake..
Hope you will give this a try and let me know how it turns out for you..
Preparation Time : 10 mins
Baking Time : 30 to 40 mins
Serves: 8 to 10
Recipe Source: thecafesucrefarine


Ingredients:
All Purpose Flour / Maida – 1 1/2 cup / 180 grams
Baking Powder – 2 tsp
Salt – 1/2 tsp
Plain Yogurt / Curd – 1/2 cup / 120 ml
Sugar – 1 cup / 200 grams
Eggs – 3
Lemon Zest – from one medium size lemon
Oil – 1/2 cup / 120 ml
For Lemon Glaze:
Confectioners Sugar / Icing Sugar – 3/4 cup
Lemon Juice – 3 to 4 tblspn


(My 1 cup measures 240 ml)
Method:


Preheat oven to 180 degree C. Grease a 8 inch round pan with oil and sprinkle flour all over it. Coat on all sides and tap off the excess.
Now take flour, baking powder, salt in a bowl and whisk till combined. Set aside.
Take yogurt, sugar, oil, lemon zest and eggs in a bowl and whisk well.
Add in flour in it and fold gently. Dont over mix.
Spoon this into the baking pan and bake for 30 to 40 mins. Insert a toothpick to check whether the cake is done or not.
Now remove it from oven and let it cool in the tin for 10 mins. Now ease the sides and invert it.
Cool it down.
When the cake is cooling, make icing by mixing up icing sugar and lemon juice. Pour this over the warm cake and slice and serve.
Pictorial: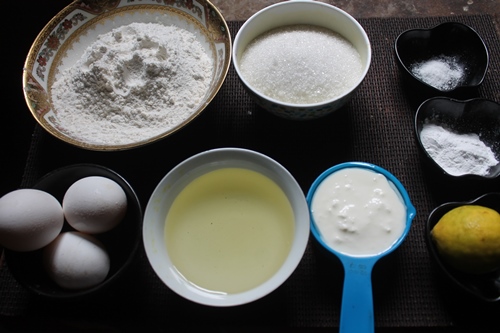 Take all your ingredients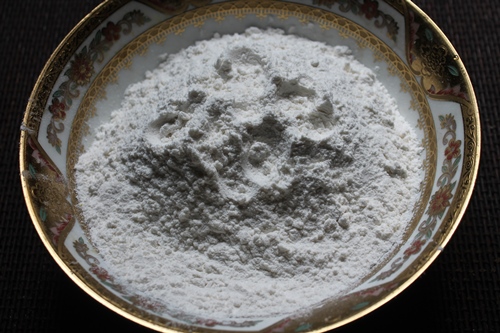 take flour in a bowl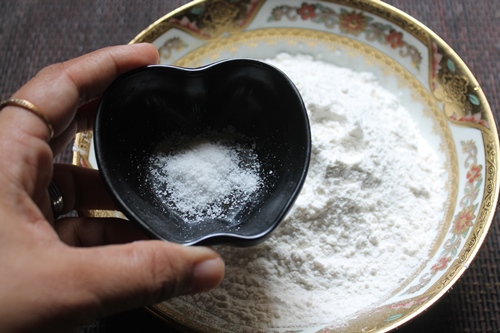 add salt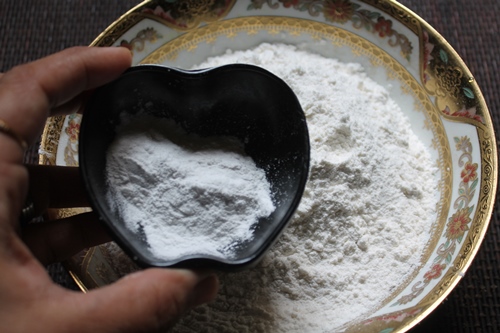 add baking powder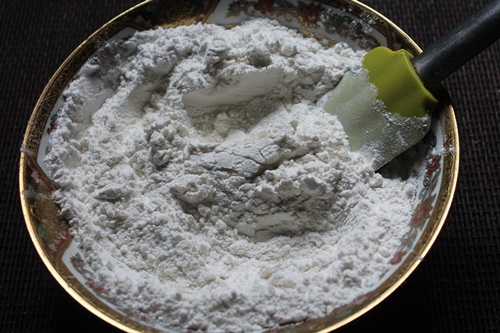 mix it well and set aside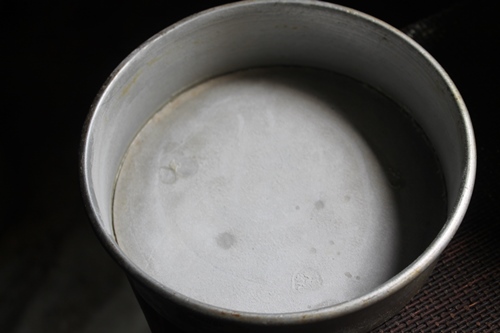 prepare a baking pan, by greasing it with oil and dusting with flour..set aside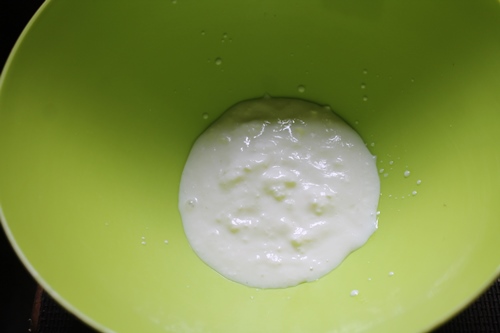 take yogurt in a bowl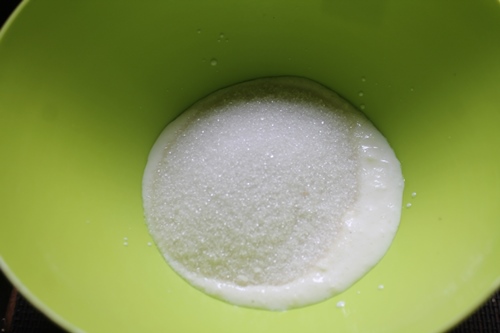 add sugar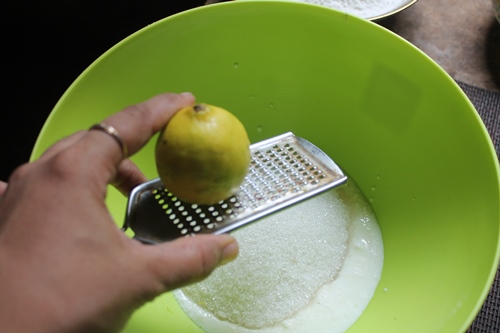 grate some lemon zest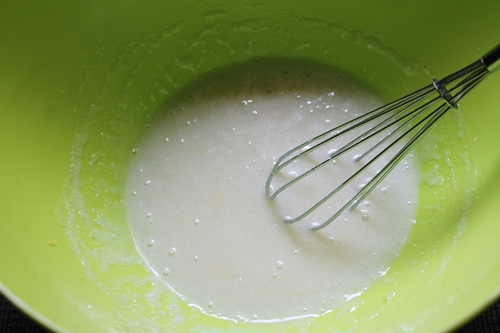 whisk well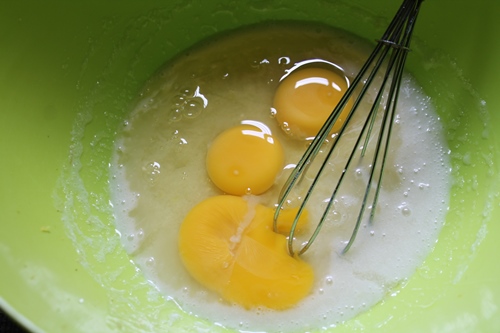 add eggs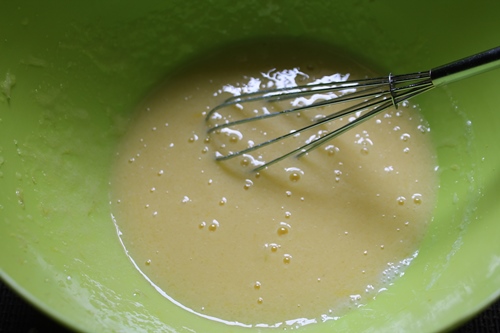 whisk to mix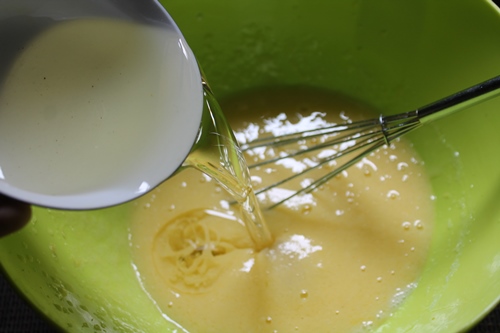 add oil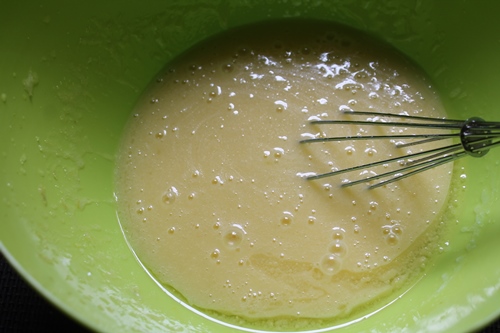 mix well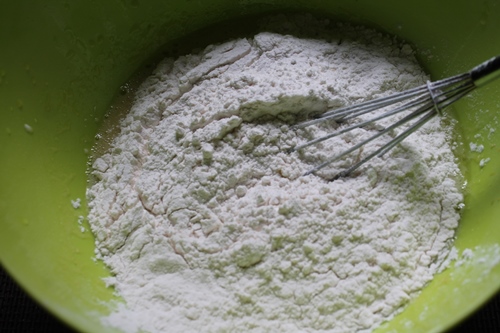 add the dry ingredients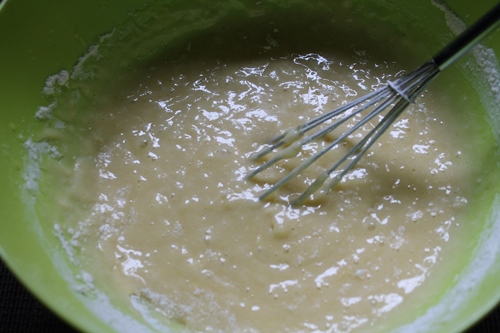 fold gently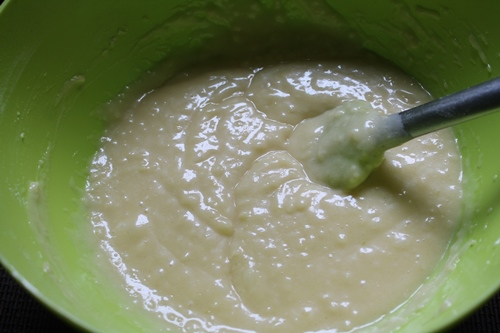 scrape down the sides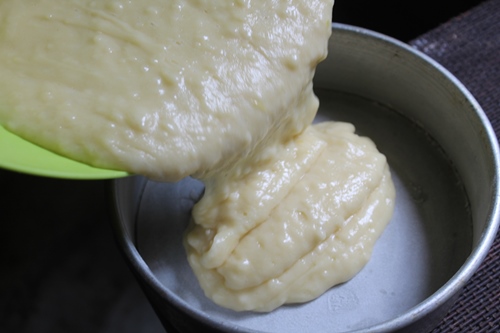 spoon the batter into the pan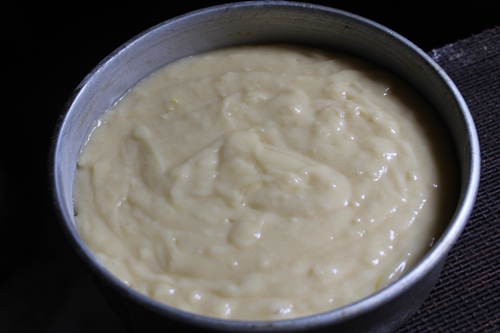 tap off few times to remove the air bubbles..Now bake them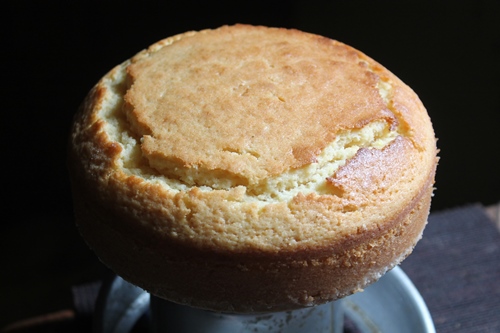 now it is done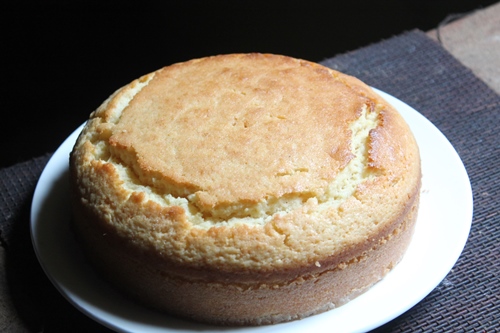 cool down the cake..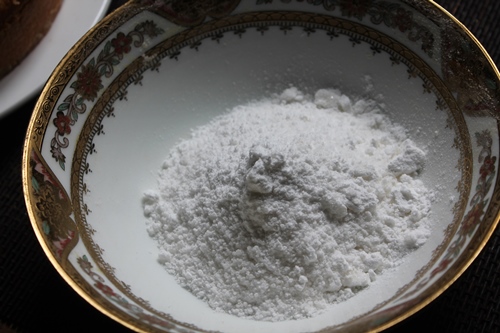 now make icing..take icing sugar in a bowl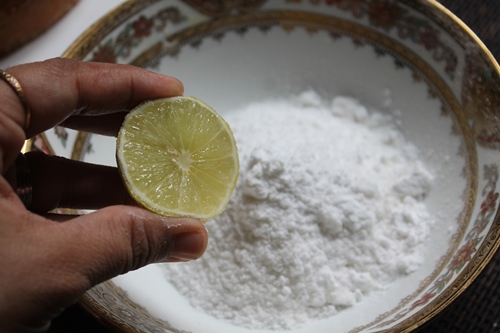 add lemon juice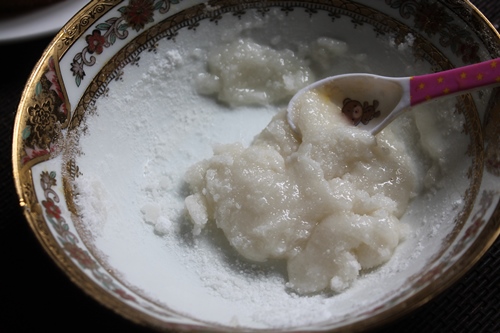 now it is a bit thick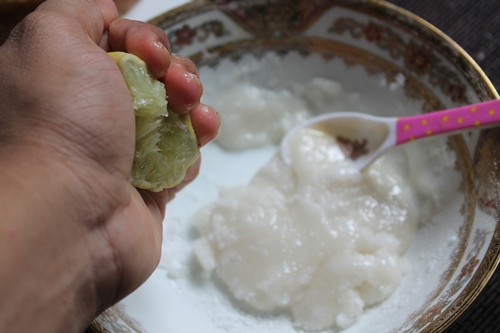 add some more juice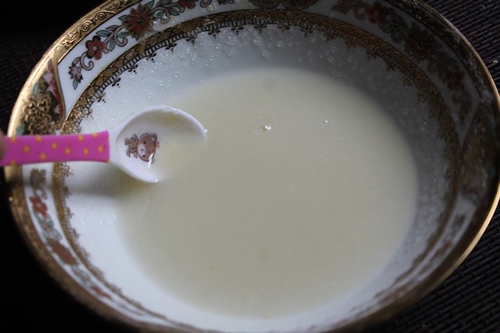 mix so it reaches the perfect consistency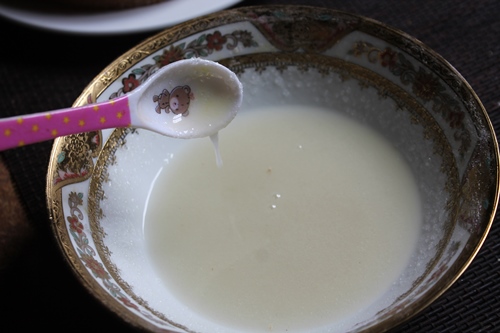 done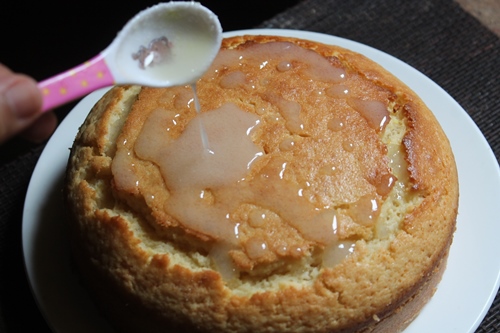 spoon the icing all over the cake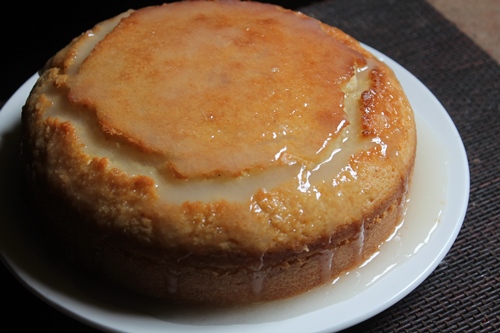 now it is done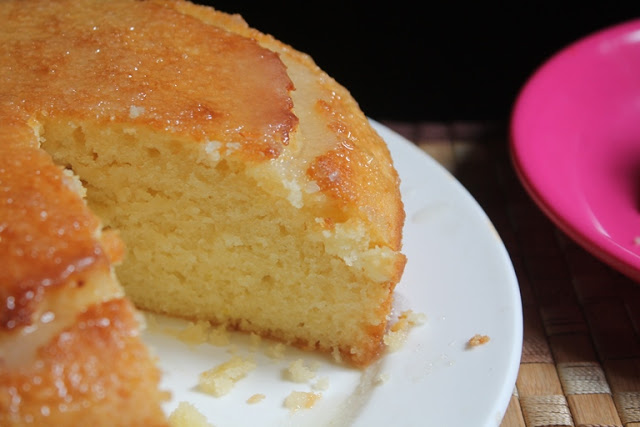 Slice and serve