"Gluten Free Momos Recipe. Keto Momos or Cabbage Chicken Rolls Recipe is super delicious and healthy."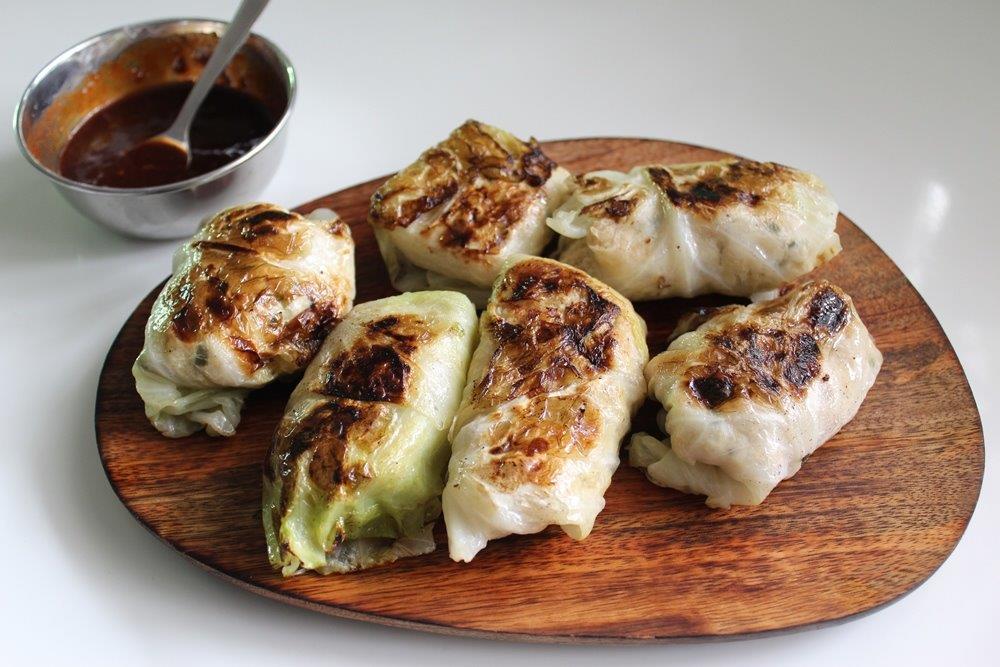 Pin
Crispy chicken cabbage rolls is super easy and guilt free snack to make. You can serve it with any dipping sauce of your choice.
I personally like my instant momos sauce
I like to add some finely chopped cabbage into the mixture to keep the filling juicy and moist. You could add some chopped chillies into the filling to make it spicy. You could add carrots too. The option is endless.
This makes a great keto momos as well. You can skip the cornflour if you are in keto.
You will love my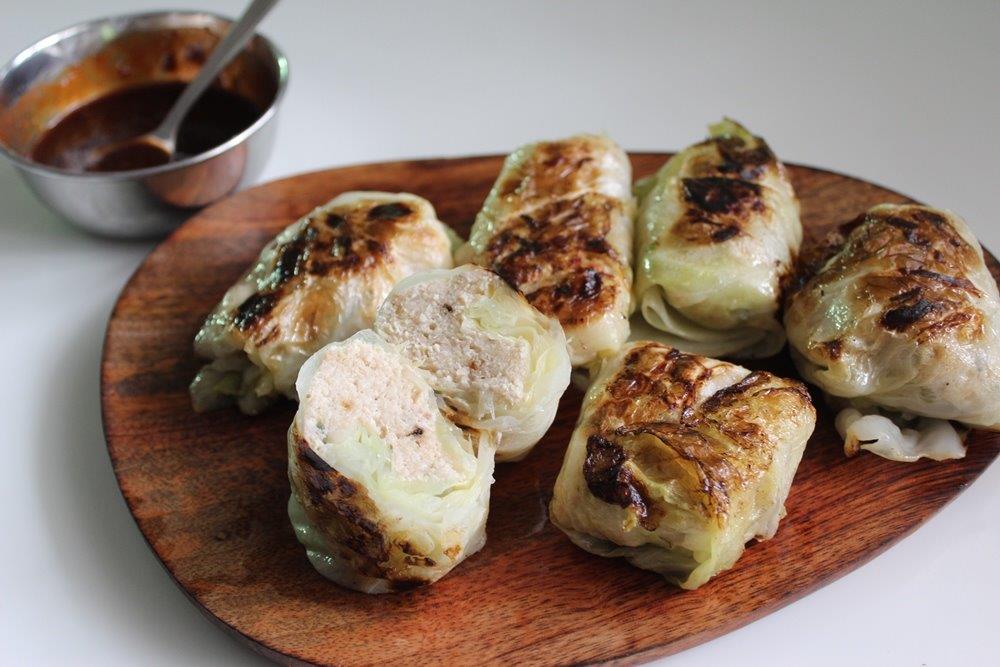 Pin
How to Make Keto Chicken Momos:
Make filling, skip the cornflour in the filling if you are in keto.
Cook cabbage in boiling water.
Stuff the cabbage leaves with chicken filling.
Roll it.
Place in steamer and steam cook.
Sear it in a pan with coconut oil or butter.
Serve hot.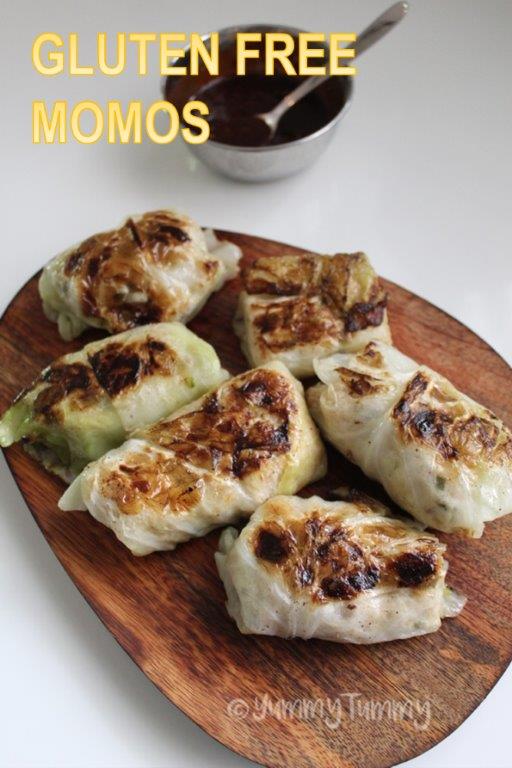 Pin
LOVE SPICY FOODS, THEN MY CHILLI GARLIC MOMOS  WILL KNOCK YOU OFF!
Hope you will give this a try and let me know how it turns out.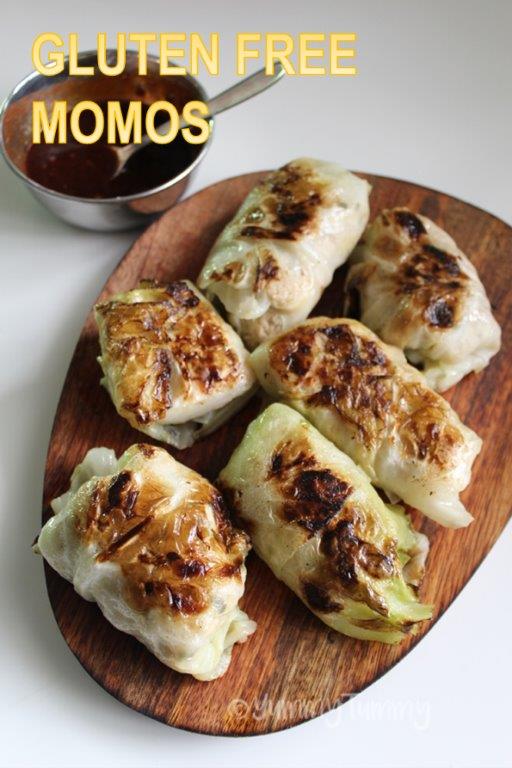 Pin
If you have any questions not covered in this post and if you need help, leave me a comment or mail me @[email protected] and I'll help as soon as I can.
Follow me on Instagram, Facebook, Pinterest ,Youtube and Twitter for more Yummy Tummy inspiration.
IF YOU MAKE THIS RECIPE OR ANYTHING FROM YUMMY TUMMY, MAKE SURE TO POST IT AND TAG ME SO I CAN SEE ALL OF YOUR CREATIONS!! #YUMMYTUMMYAARTHI AND @YUMMYTUMMYAARTHI ON INSTAGRAM!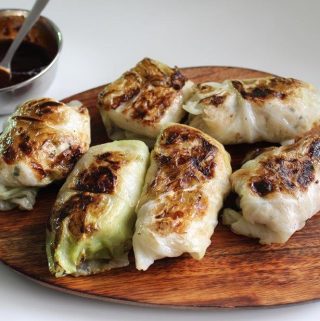 Gluten Free Momos
Delicious chicken momos which is made without flour. This is a gluten free version of chicken momos and is very delicious too.
Ingredients
Cabbage - 1 head

Oil - 2 tblsp
FOR FILLING:
Boneless Chicken - 500 grams

Ginger Paste - 1 tsp

Cabbage - 1 cup

Spring onions - 2 chopped finely

Salt to taste

Black Pepper - 1 tsp

Cornstarch - 1 tblsp

Soya Sauce - 2 tsp

Vinegar - 1 tsp or to taste
Instructions
Bring lots of water to a boil, add salt.

Take a cabbage and remove the petals from it.

Drop the petals in boiling water and cook till wilted.

Remove and set aside.

Take cabbage in a chopper and chop very fine.

Set it aside in a bowl.

Add chicken in the same chopper and mince fine.

Take that in the cabbage bowl, add all other ingredients and mix well.

Take cabbage in a board, spoon chicken filling in and roll it.

Now place this in steamer and steam for 10 to 12 mins.

Remove and set aside.

Heat oil in a pan, place the momos in and cook till golden on both sides.

Remove and serve.
Notes
1)You can place the whole head of cabbage into the boiling water. Separate petals after that.
2)You can serve it straight from the steamer without pan frying. But pan frying will add extra flavour.
3)You can make the filling as per your choice.
Nutrition Facts
Gluten Free Momos
Amount Per Serving (1 g)
Calories 200
* Percent Daily Values are based on a 2000 calorie diet.
Gluten Free Momos Step by Step Pictures
1)Take cabbage and cut the top off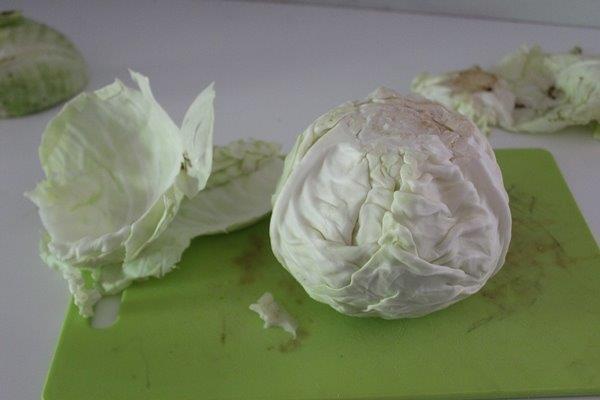 Pin
2)Peel off the petals.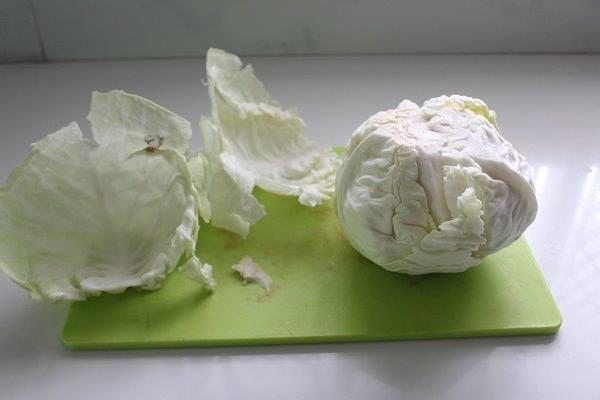 Pin
3)Like this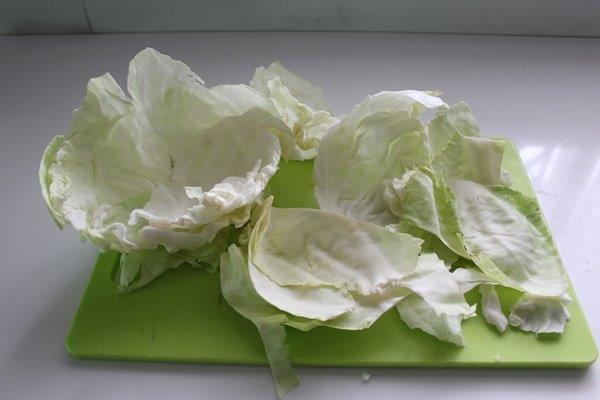 Pin
4)Blanch them in salted water till the petals are soft.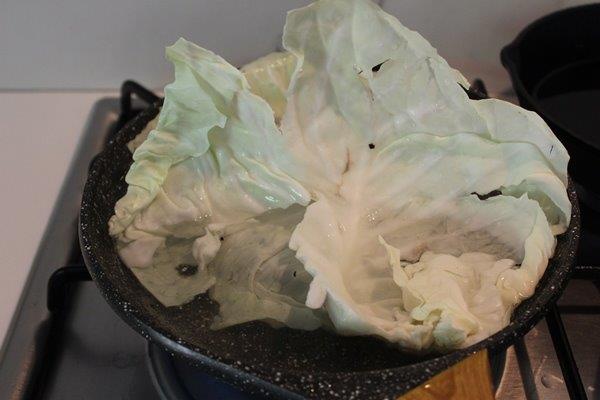 Pin
5)Cook till petals is soft and pliable.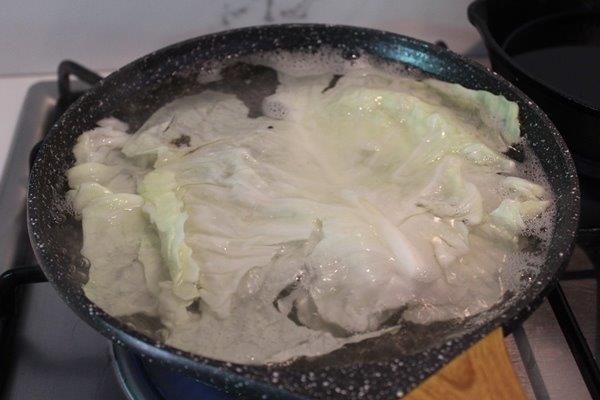 Pin
6)Take it in a bowl.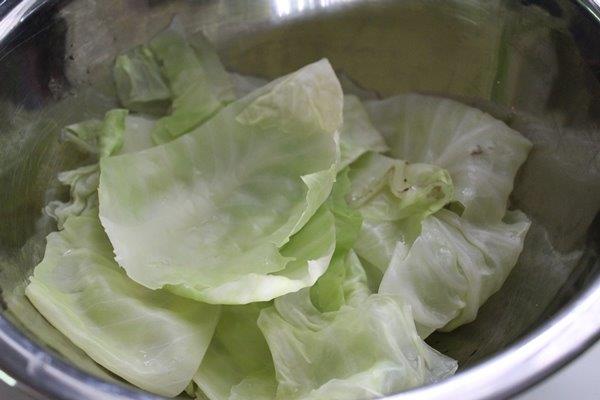 Pin
6)Now make the filing. Take chicken mince in a bowl, add in finely chopped cabbage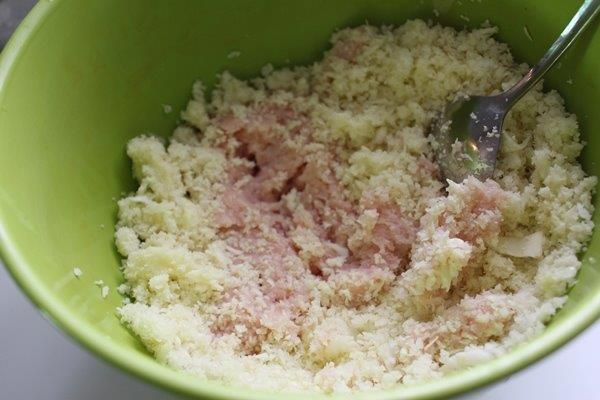 Pin
7)Mix well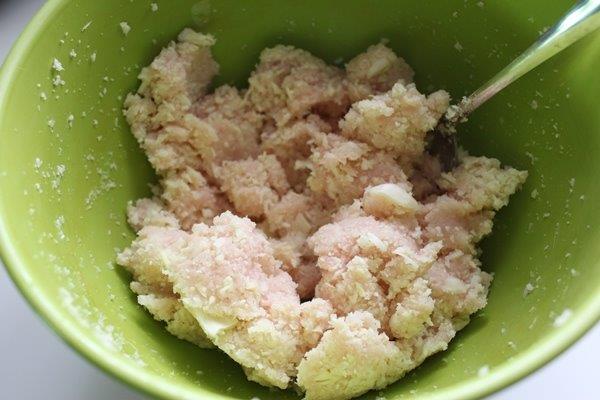 Pin
8)Add salt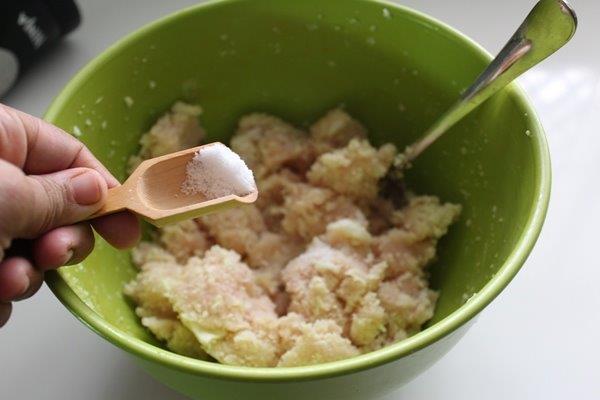 Pin
9)Add in black pepper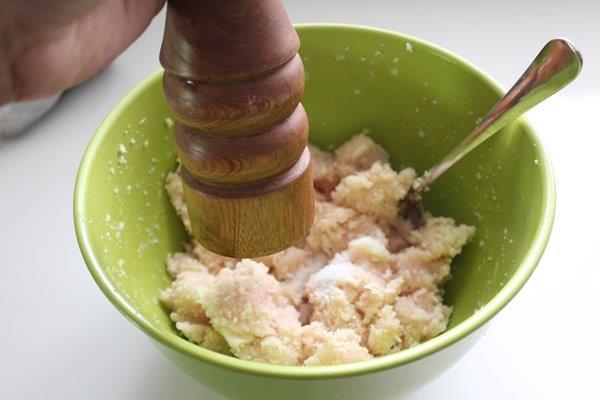 Pin
10)Add in finely chopped spring onions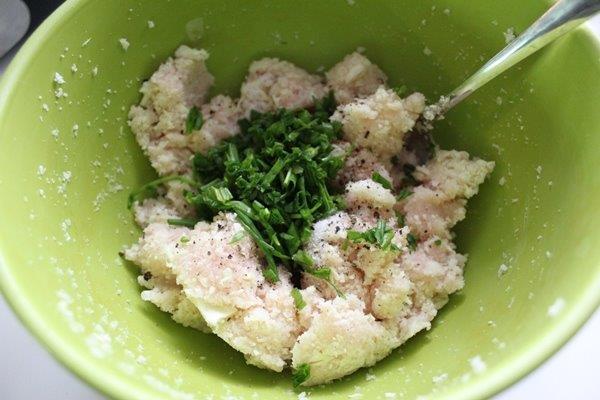 Pin
11)Add in some ginger paste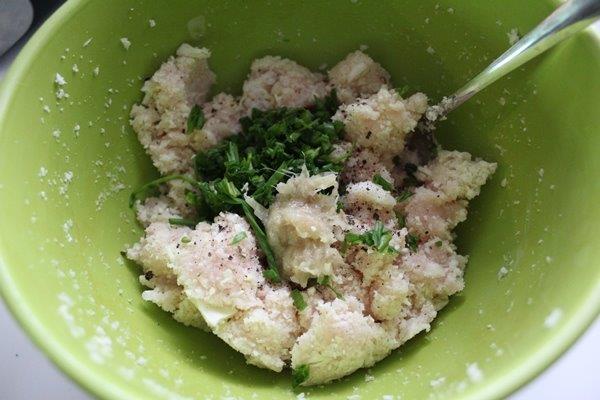 Pin
12)Add little cornflour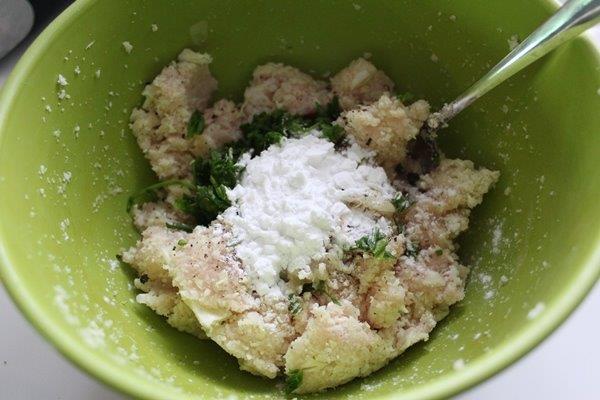 Pin
13)Add in soy sauce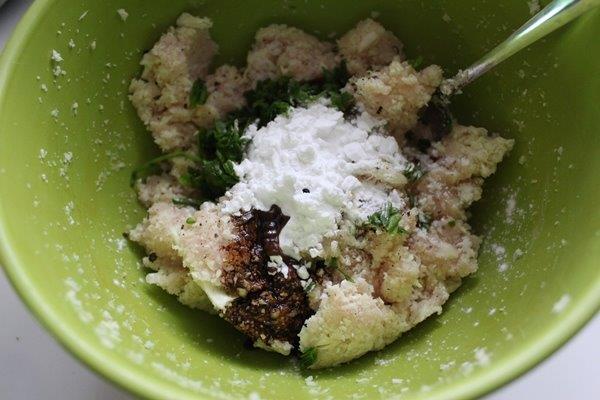 Pin
14)Add little vinegar to taste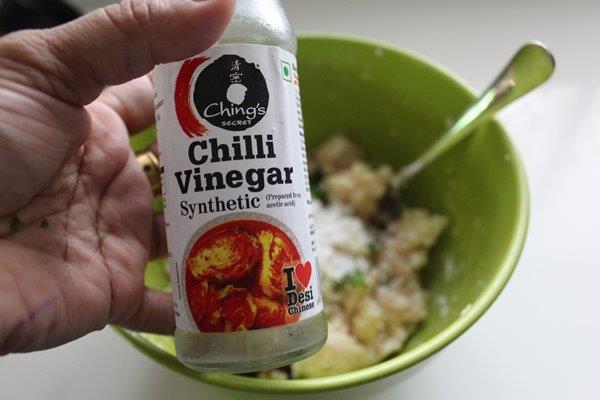 Pin
15)Mix well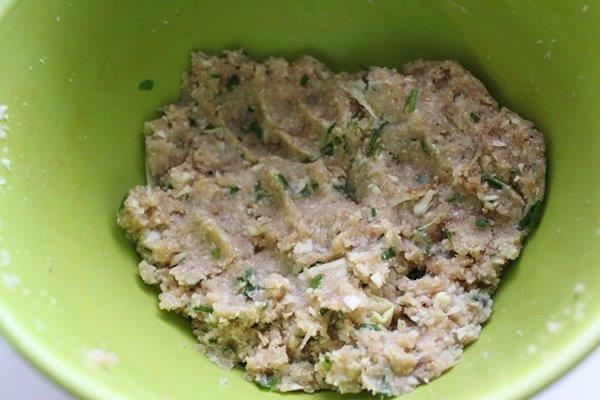 Pin
16)Take cabbage in board.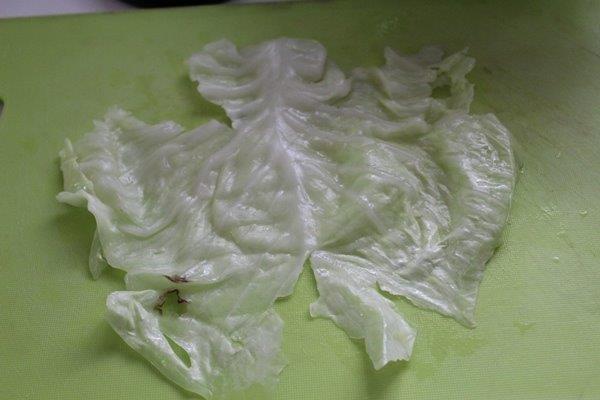 Pin
17)Spoon in some filling,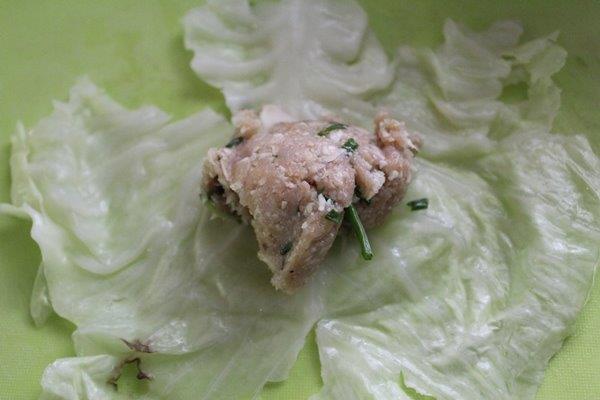 Pin
18)Roll it.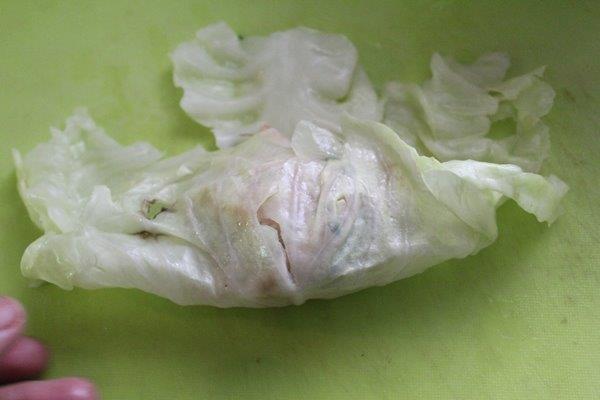 Pin
19)fold over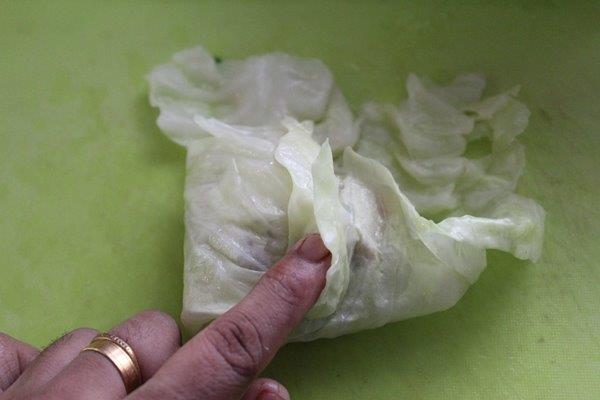 Pin
20)Fold over.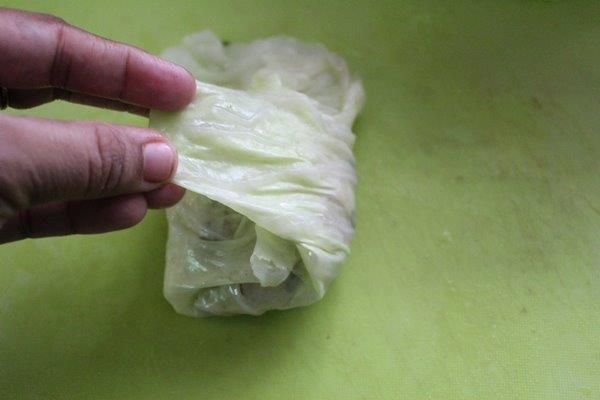 Pin
21)Like this.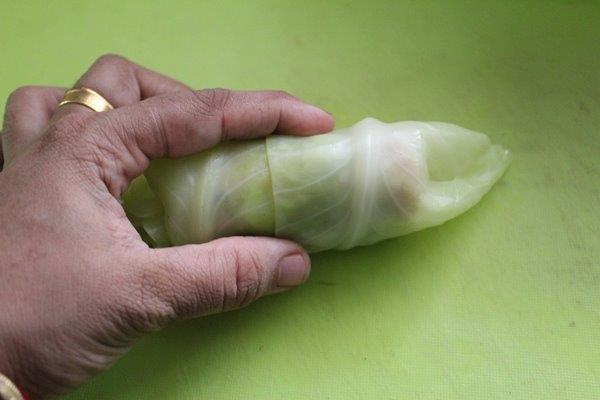 Pin
22)Roll it.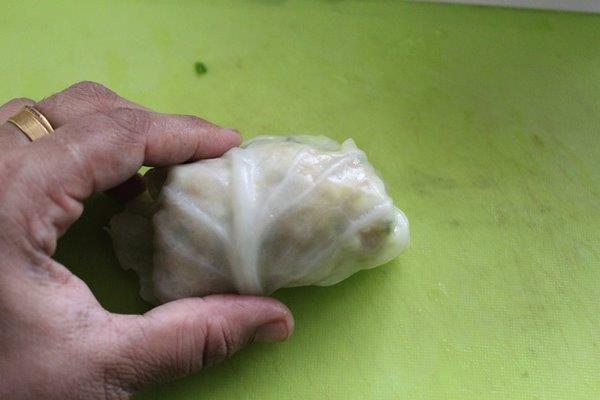 Pin
23)All rolls done.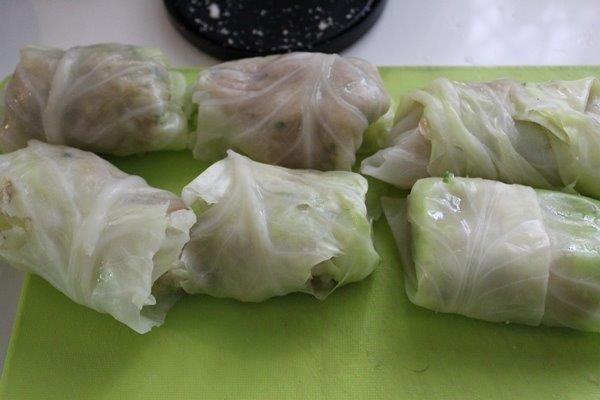 Pin
24)Place it in a steamer plate.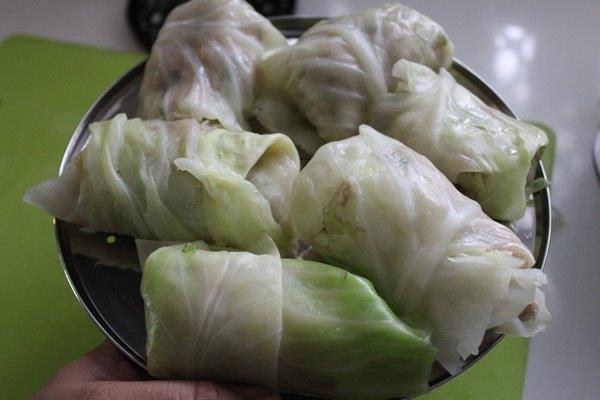 Pin
25)Place it on a pan with little water on bottom.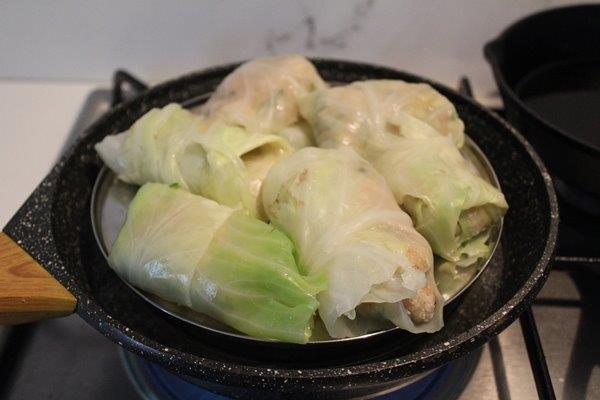 Pin
26)Cover and steam.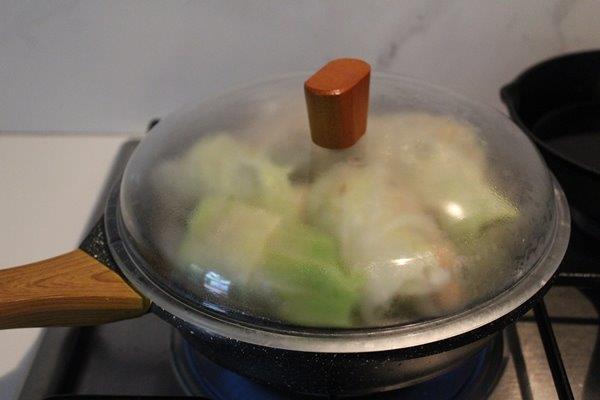 Pin
27)Done.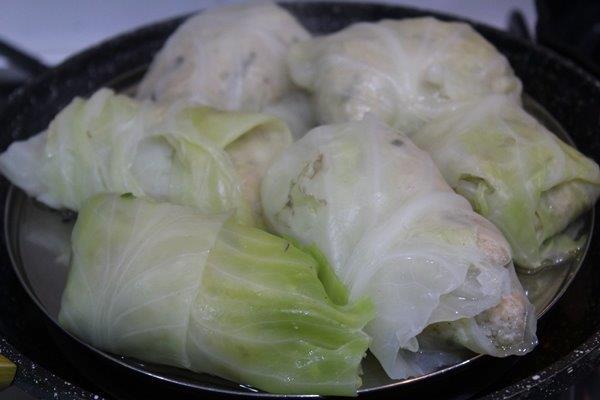 Pin
28)Heat little oil in a pan.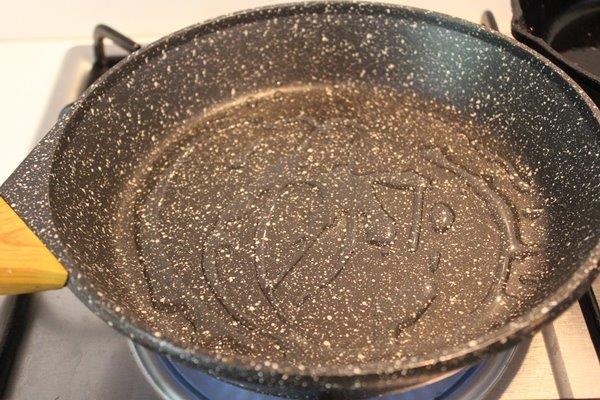 Pin
29)Place rolls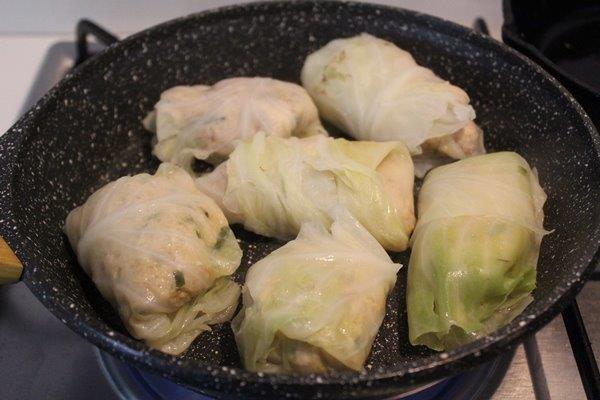 Pin
30)Flip and cook till golden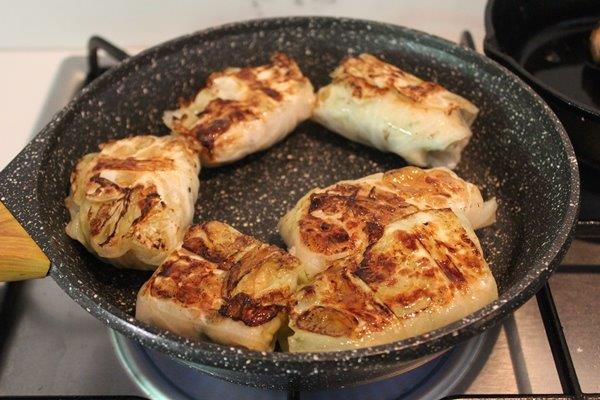 Pin
31)Serve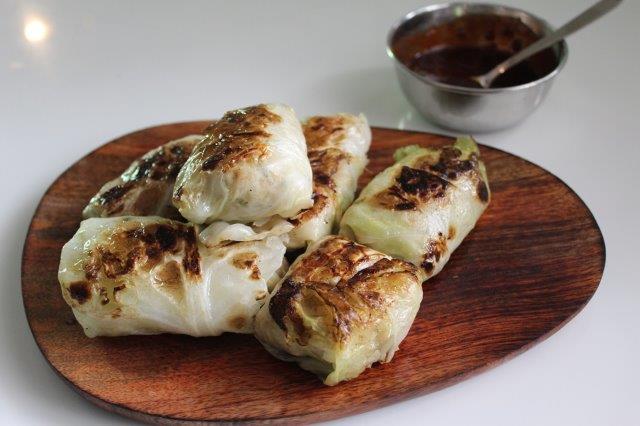 Pin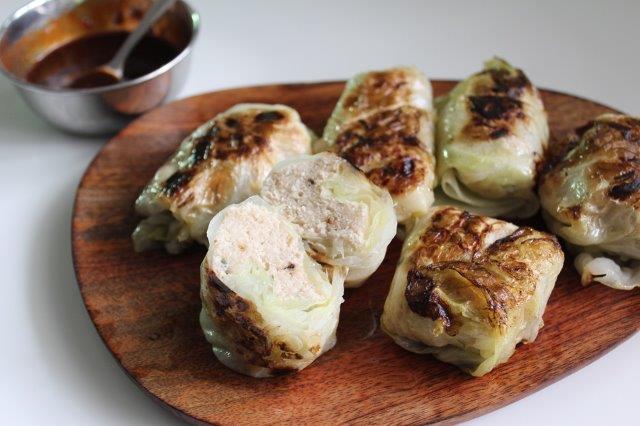 Pin
Related Recipes