Coconut Flour Chocolate Chip Muffins Recipe. Coconut Flour Chocolate Chips Muffins Recipe with Step by Step Pictures. Soft and moist chocolate flavoured keto friendly muffins which are tasty and equally healthy.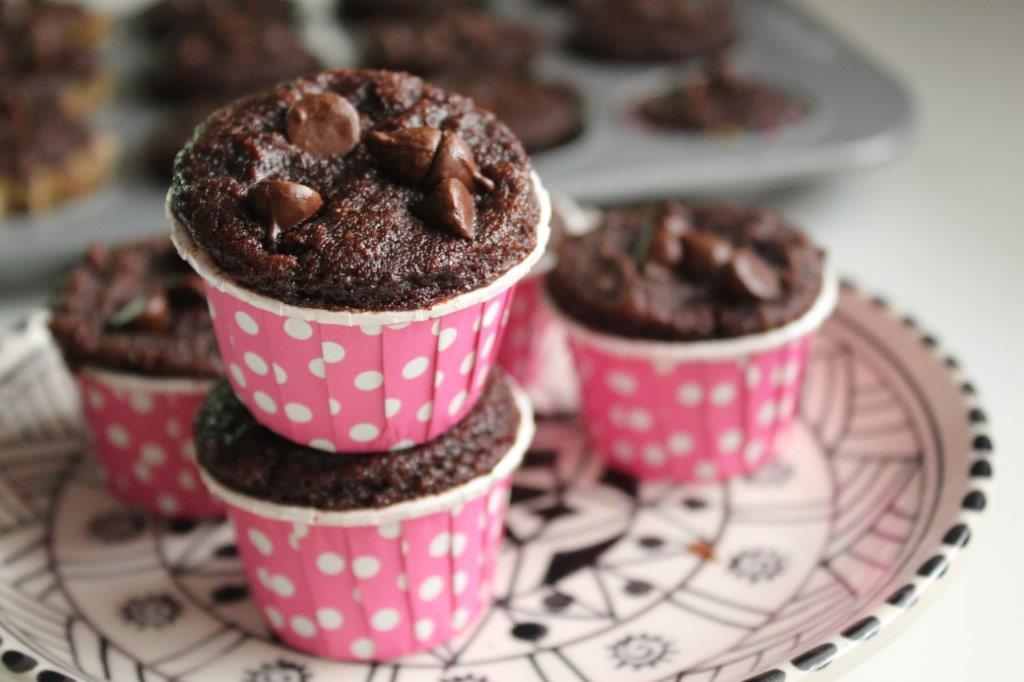 Pin
I wanted to make coconut flour chocolate chip muffins for a very long time. Few months back I bought a packet of coconut flour from amazon. I was storing that in fridge till this day. Finally decided to use it to make a muffin recipe because I love my Blueberry Streusal Muffins, Cream Cheese Muffins, Strawberry Muffins.
At first I was not sure how this muffin will turn out. I was so skeptical whether this muffin will hold its shape or not. Since I have never baked with coconut flour before. I googled and stumbled upon few recipes. Finally decided to make a recipe which I came across in pinterest.
How to Make Coconut Flour Keto Chocolate Muffins
Gathered all the ingredients and started making it. I mixed up the wet ingredients first and then add in the dry ingredients. As soon as I added coconut flour, it started absorbing all the moisture from the batter and got really really thick. So I decided to add even more milk, but I was not so sure because it may affect the texture of the muffins.
When I baked this muffin and tasted it, I was amazed by the result. The muffin was so moist. It hold its texture perfectly. It had the best ever chocolate chip muffin taste to it.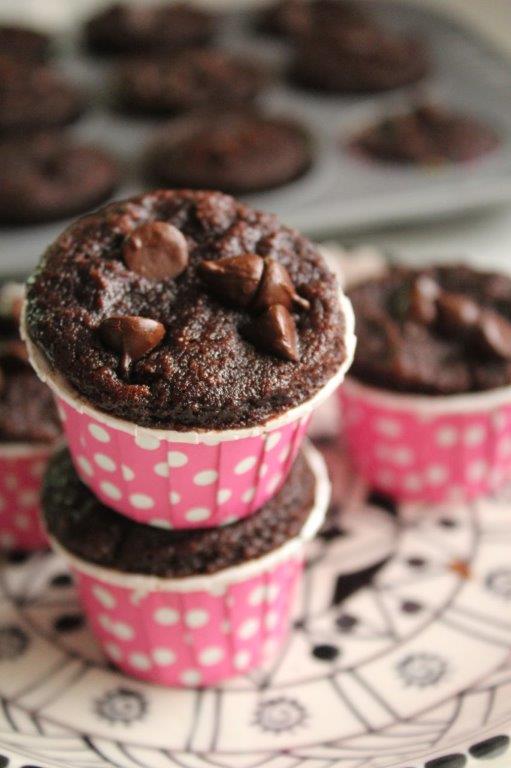 Pin
This muffin can be easily turned into a keto friendly recipe by making few changes. Main thing is using any keto friendly sweetener instead of regular sugar. Also using keto friendly chocolates. Here are few options.
Stevia
Sucralose
Erythritol
Xylitol
Monk Fruit Sweetener
Yacon Syrup
How to Make Healthy Chocolate Chip Muffins
Mix egg with sugar, vanilla, milk, melted butter to a smooth mixture.
Add in coconut flour, cocoa powder, baking soda, salt and mix well.
Spoon this into muffin moulds.
Bake for 20 to 25 mins.
Remove and cool completely.
Serve.
Pin
Frequently Asked Questions
1)Can we use coconut flour in baking?
Coconut flour is a great ingredient for baking. You might need to adapt the recipe a bit. But it is a great substitute for regular flour.
2)Is coconut flour gluten free?
Coconut flour is made from dried, ground coconut flesh. coconut flour is a by product from coconut milk production. It is naturally gluten free. It makes a great substitute for regular flour in desserts. Perfect for people who are in gluten free diets.
3)Is coconut flour same as coconut milk powder?
Coconut flour and coconut milk powder are different. coconut flour is by product from coconut milk production.
4)Is coconut flour keto friendly?
Coconut flour is gluten free. This is a grain free flour best for baking if you are in keto diet.
5)Is coconut flour good for weightloss?
Coconut flour has high amount of dietary fiber. It keeps you full for longer so it may decrease your appetite.
Two tablespoons of coconut flour contain 60 Calories.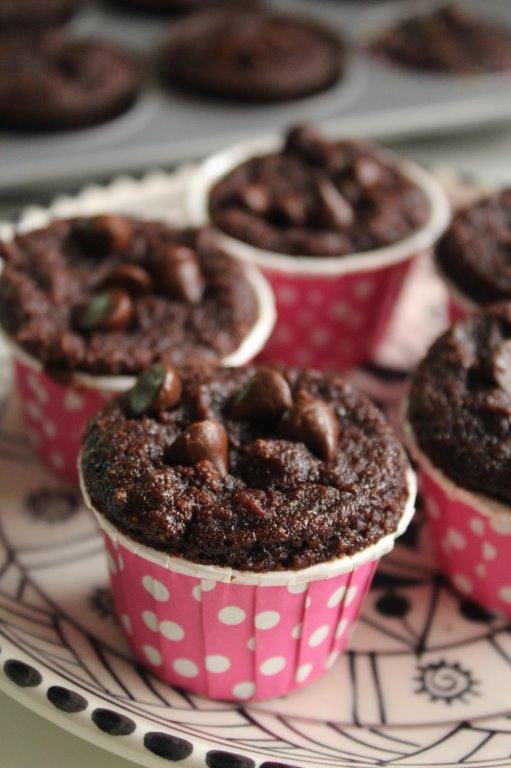 Pin
Variations
Use any fruits like raspberry, blueberries, blackberries, apples, pears or chopped bananas.
Use chopped nuts like almonds, walnuts, cashews.
Add dried fig, dates, apricots, cranberries.
Adding a mashed banana would be a great addition too.
You will love these muffins too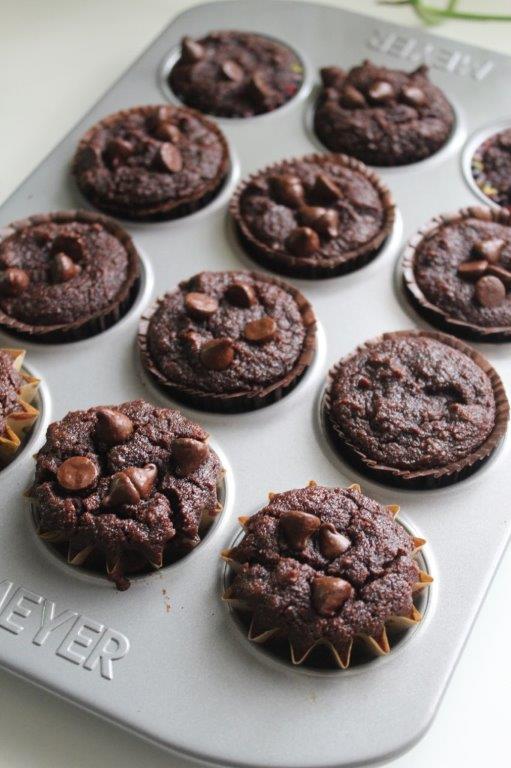 Pin
If you have any questions not covered in this post and if you need help, leave me a comment or mail me @[email protected] and I'll help as soon as I can.
Follow me on Instagram, Facebook, Pinterest ,Youtube and Twitter for more Yummy Tummy inspiration.
IF YOU MAKE THIS RECIPE OR ANYTHING FROM YUMMY TUMMY, MAKE SURE TO POST IT AND TAG ME SO I CAN SEE ALL OF YOUR CREATIONS!! #YUMMYTUMMYAARTHI AND @YUMMYTUMMYAARTHI ON INSTAGRAM!
📖 Recipe Card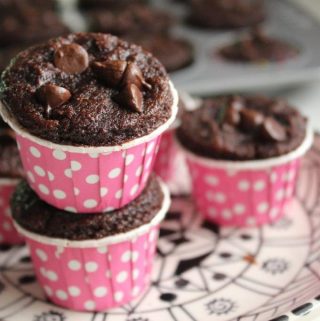 Coconut Flour Chocolate Chip Muffins
Chocolate Chip Muffins made using coconut flour, cocoa powder will up your game. This perfect muffins is perfect to serve with a cup of tea or coffee.
Print
Pin
Rate
Ingredients
½

cup

Coconut flour

½

cup

Caster Sugar

2

Eggs

1

cup

Milk

½

tsp

Baking soda

1

tsp

Vanilla Powder

¼

cup

Cocoa powder

2

tbsp

Coconut Oil

½

cup

Semi Sweet Chocolate Chips

Salt a pinch
Instructions
Preheat oven to 180 degree C. Line 12 cup muffin pan with cupcake liners and set aside.

If you are using butter, melt it and set aside to cool.

Take eggs, sugar, vanilla, coconut oil in a bowl. Whisk till combined.

Add milk and mix well.

Add in coconut flour, cocoa powder, baking soda. Mix well.

If the batter is too thick, add some extra milk and adjust the batter consistency.

Add in chocolate chips and mix gently.

Use a ice cream scoop to fill your muffin liners. I would fill it ¾th of the liners.

Sprinkle some extra chocolate chips on top.

Pop it into the oven, bake for 2o to 25 mins.

Remove and cool completely.

Serve.
Video
Notes
You can use butter instead of coconut oil. In that case melt the butter and add to the muffins.
I used semi sweet chocolate chips. You can use dark, white or milk chocolate chips as you prefer.
If you want to make it completely keto, use keto friendly sugar like stevia glycerite.
Instead of regular milk, use almond milk.
I used vanilla powder in this, you can use real vanilla extract.
You don't need electric beater to make this muffin batter. Just a bowl and whisk is enough.
You have to cool the muffins completely before serving for it to set properly.
Instead of chocolate chips, you could use nuts as well.
Recipe source is here
Storage Suggestions
You can store this in an air tight container upto a week in fridge.
Warm it for few seconds in microwave before serving.
Serving Suggestions
Serve the muffins warm or at room temperature.
This muffins makes a perfect partner for your cup of tea or coffee.
Nutrition
Serving:
1
servings
|
Calories:
144
kcal
|
Carbohydrates:
17
g
|
Protein:
3
g
|
Fat:
8
g
|
Saturated Fat:
5
g
|
Polyunsaturated Fat:
1
g
|
Monounsaturated Fat:
2
g
|
Trans Fat:
1
g
|
Cholesterol:
30
mg
|
Sodium:
77
mg
|
Potassium:
107
mg
|
Fiber:
3
g
|
Sugar:
13
g
|
Vitamin A:
76
IU
|
Calcium:
34
mg
|
Iron:
1
mg
Join us on Facebook
Follow us on Facebook
Share by Email
Share on Facebook
Pictorial:
1)Measure and assemble all your ingredients. I missed adding oil in this picture.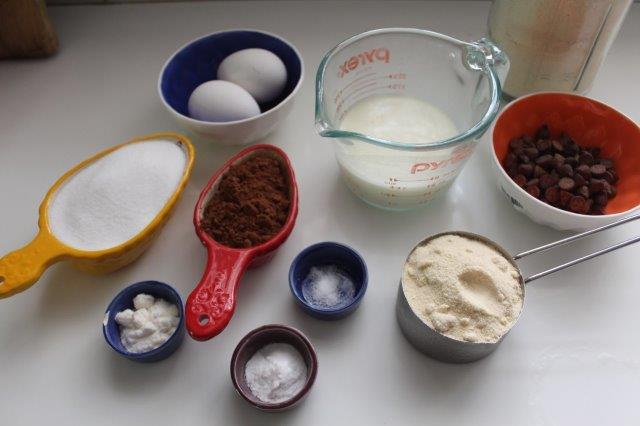 Pin
2)You need 2 tbsp of coconut oil or any vegetable oil. You can use melted butter or ghee as well.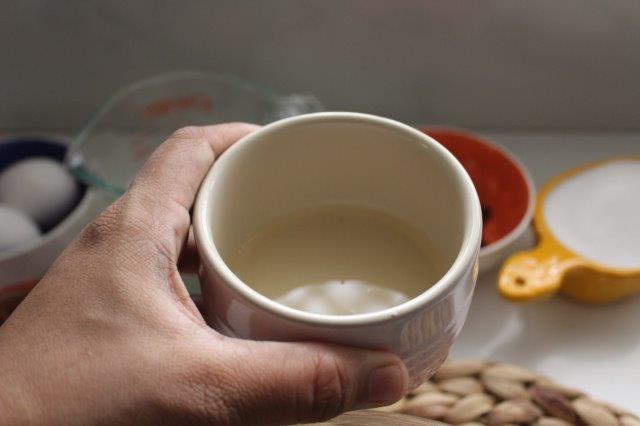 Pin
3)You will need coconut flour. You can find coconut flour in amazon or any online shops these days,.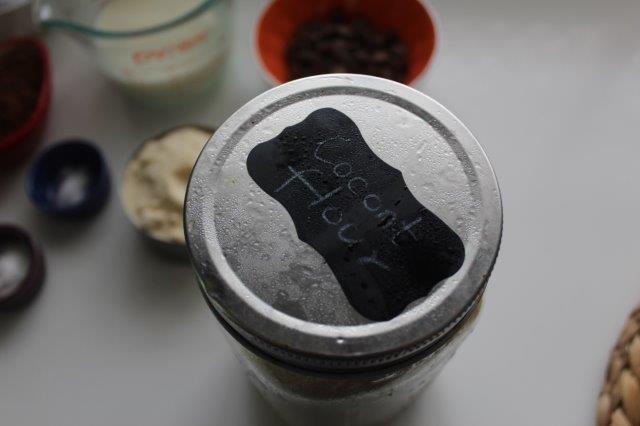 Pin
3)Take a large mixing bowl and whisk.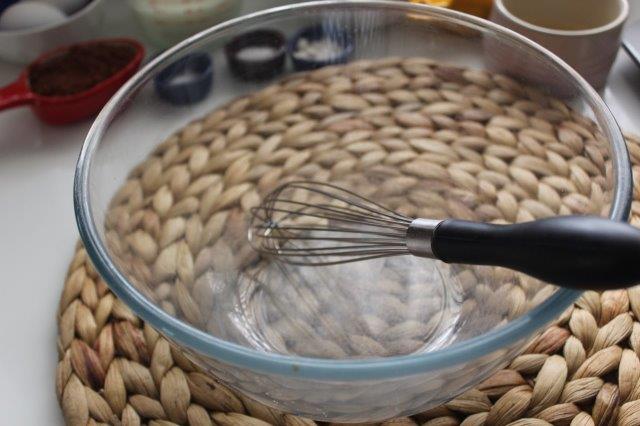 Pin
4)Line a muffin pan with cupcake liners.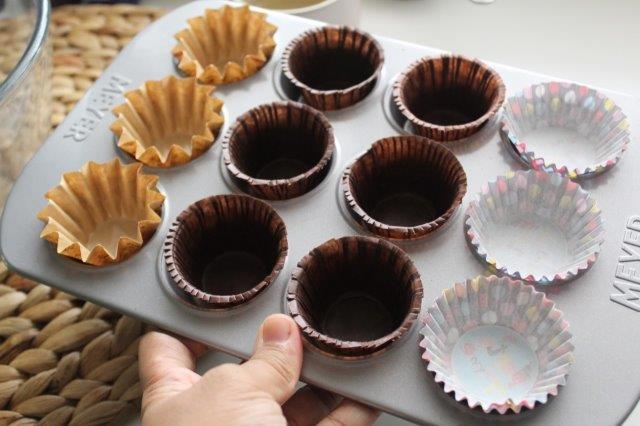 Pin
5)Take 2 eggs in a bowl.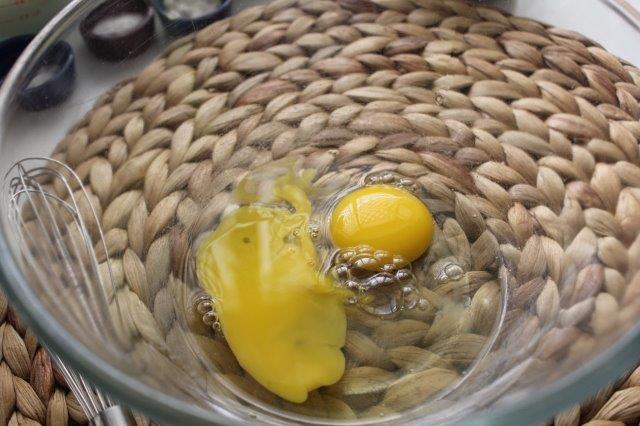 Pin
6)Add in sugar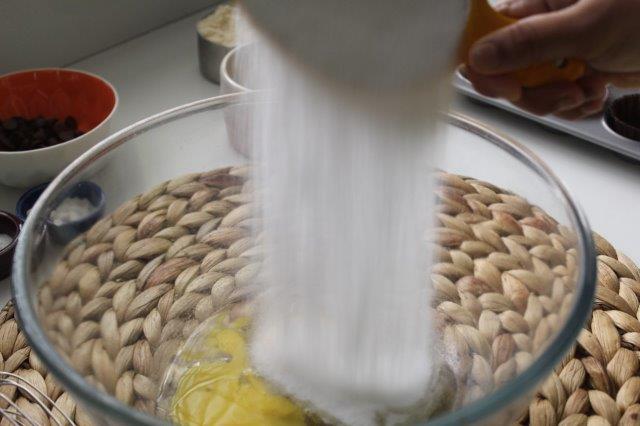 Pin
6)Whisk well to combine.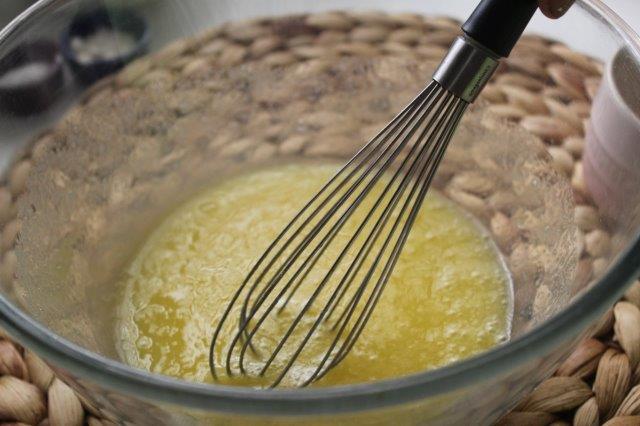 Pin
7)Add in oil.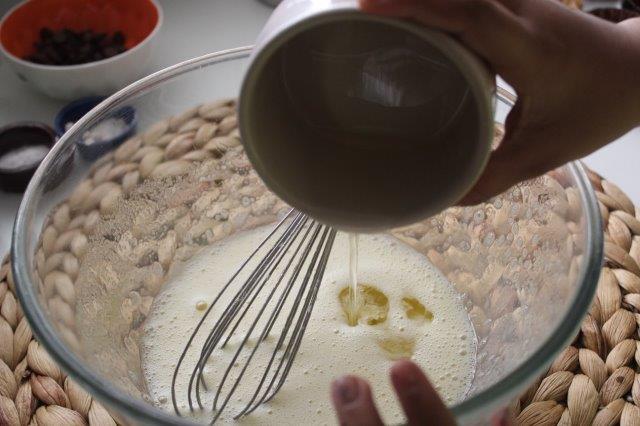 Pin
8)Add in milk. You can use any milk of your choice.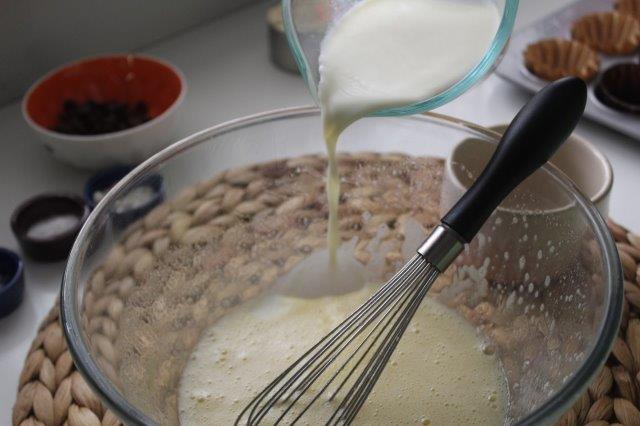 Pin
9)Add in coconut flour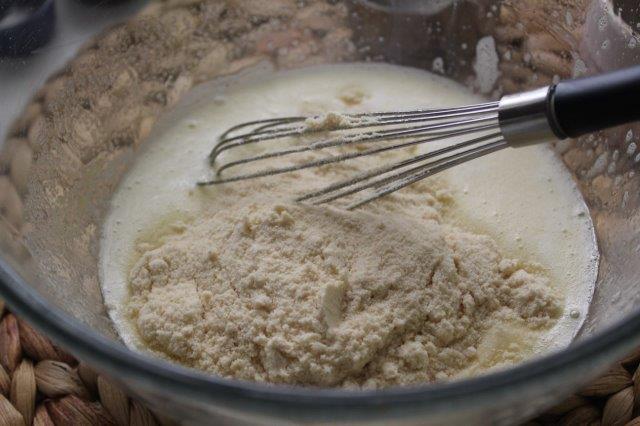 Pin
10)Add in cocoa powder.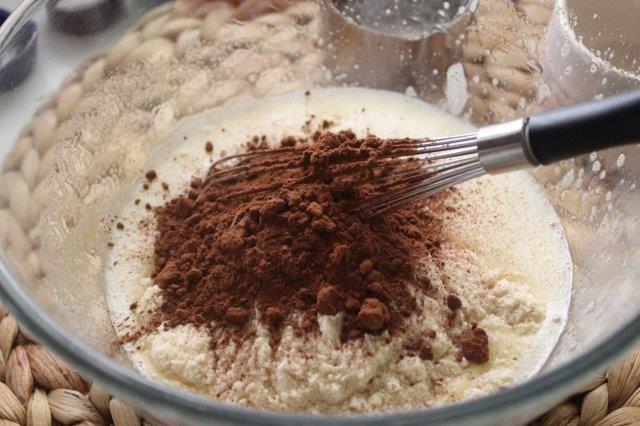 Pin
11)Add in salt.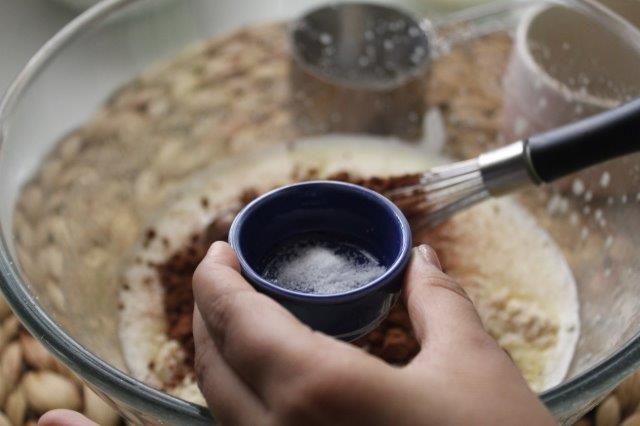 Pin
12)Add in baking soda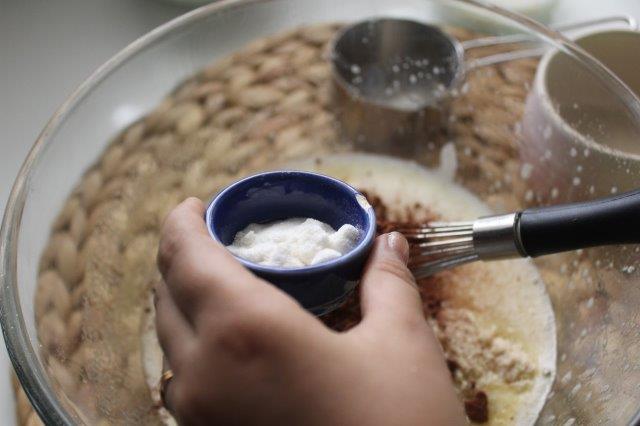 Pin
13)Add in vanilla powder. You can use vanilla extract as well.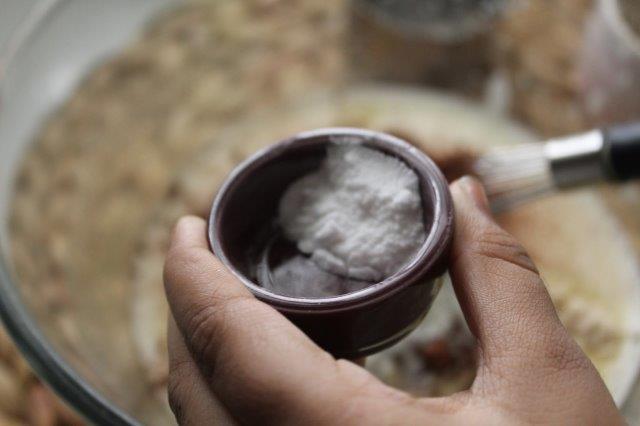 Pin
14)Mix well to combine.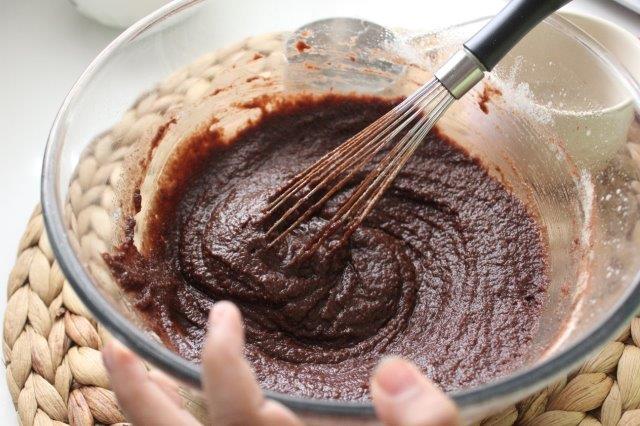 Pin
15)The batter was very thick so i added more milk.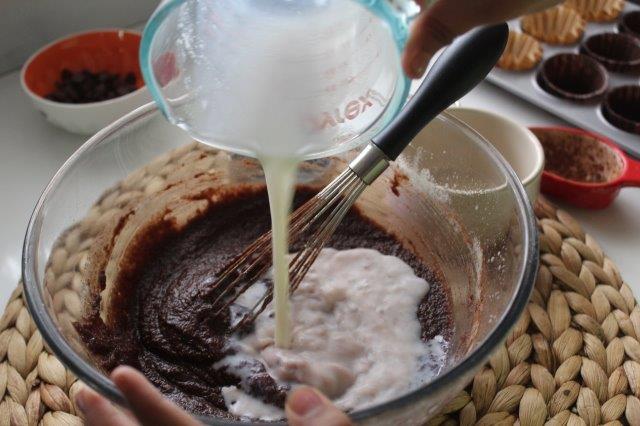 Pin
16)Now the batter is thick but right texture.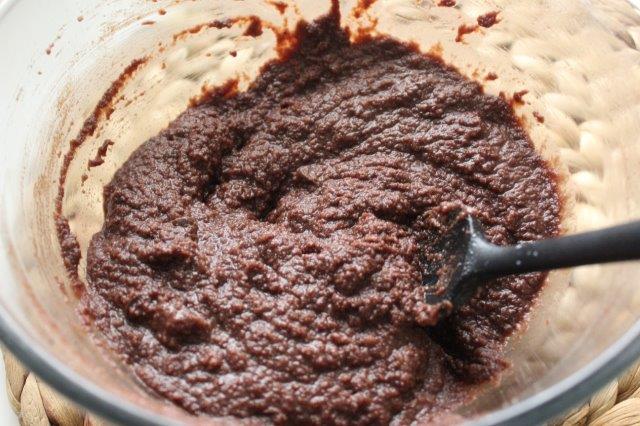 Pin
17)Add chocolate chips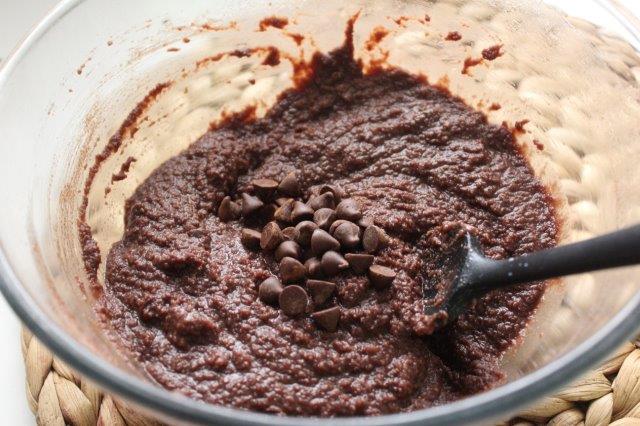 Pin
18)Spoon this into muffin pan.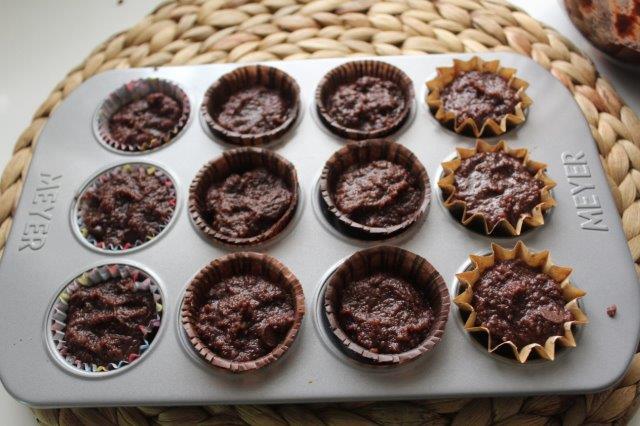 Pin
19)Top with chocolate chips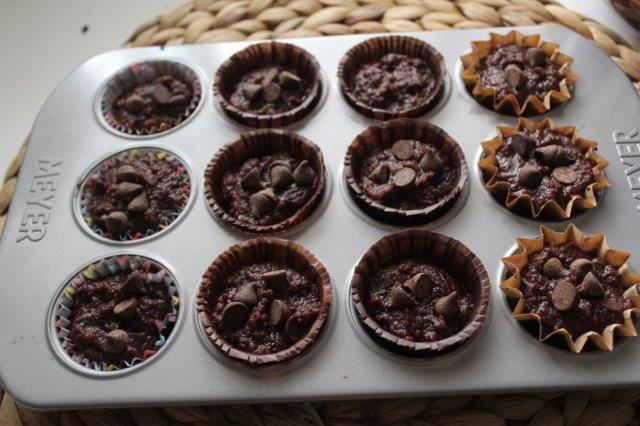 Pin
20)Bake till done. Cool completely before unmoulding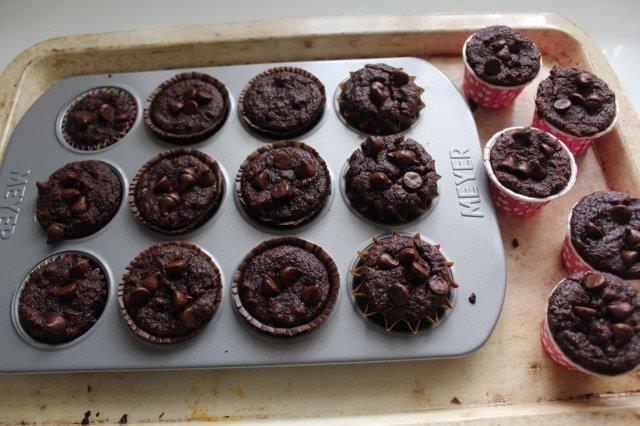 Pin
21)As it cools it will set.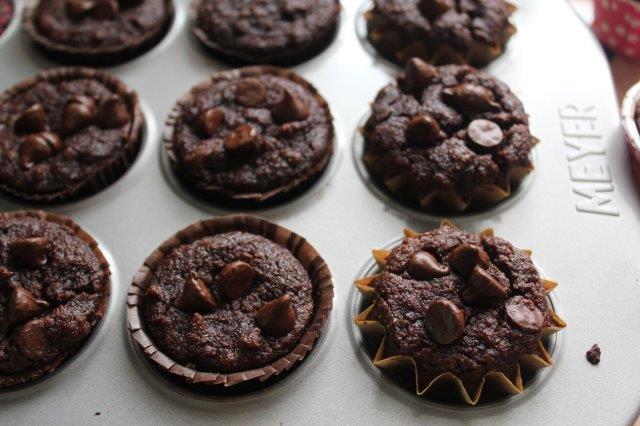 Pin
22)Serve.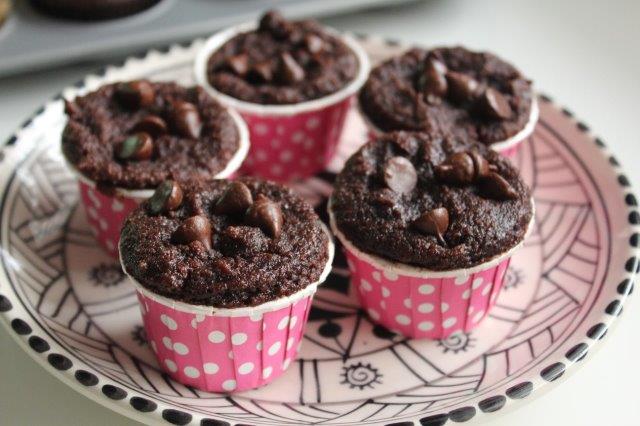 Pin
23)Look how moist the texture is.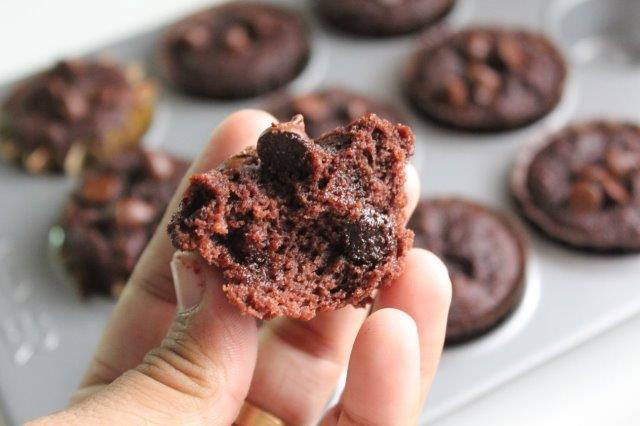 Pin
Related Recipes