Pin
Gourmet Caramel Chocolate Popcorn Recipe with Step by Step Pictures.
I make popcorn at home very often. i never buy the packaged microwave or pressure cooker kind. I always make them from scratch. And it is so easy to make them from scratch, plus it is more cheaper and a little corn will go a long way, plus you can make it whatever flavour you like. See so many advantages. So go get yourselves a packet.
It was few weeks before i tried 4700 BC gourmet popcorn. I loved it so much i wanted to recreate it. I have already made a caramel popcorn recipe which doesn't need baking. This one is made little differently and it needs baking which makes the popcorn crispier and it stays crispy for a long time.
The key to get the perfect texture is with the addition of salt and vanilla. The baking soda added in the caramel sauce makes it more thick and fluffy. This makes the caramel coating around the popcorn more crustier.
Pin
Hope you will give this a try and let me know how it turns out for you.
Pin
📖 Recipe

Pictorial:
1)Make some popcorn. Check this link for recipe.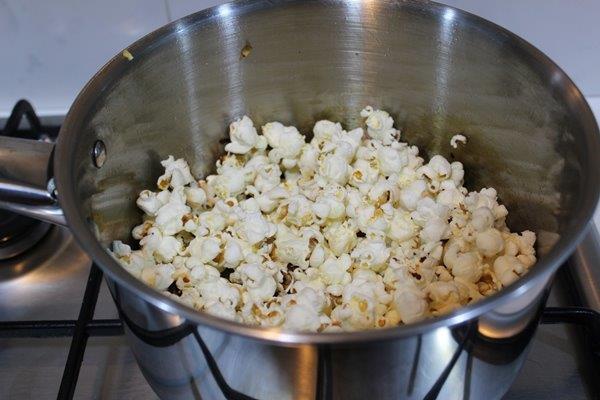 Pin
2)Now make caramel sauce. Melt some butter in a pan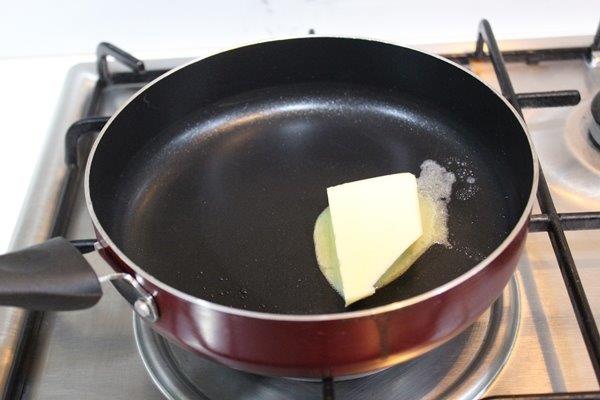 Pin
3)Melt it gently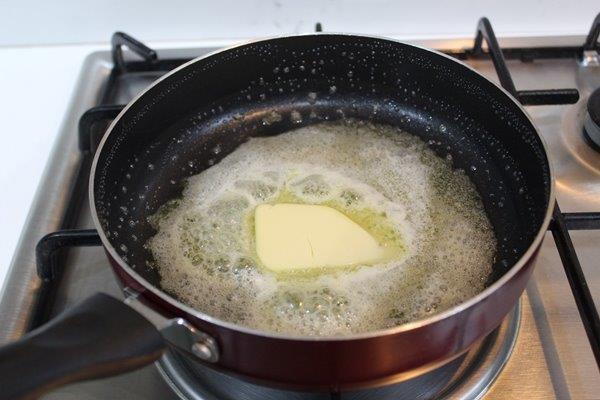 Pin
4)Add in brown sugar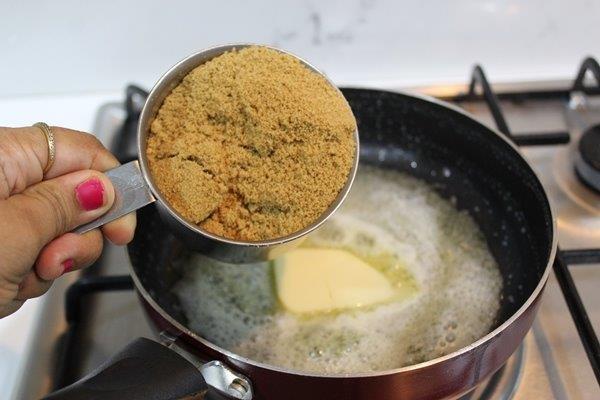 Pin
5)Mix well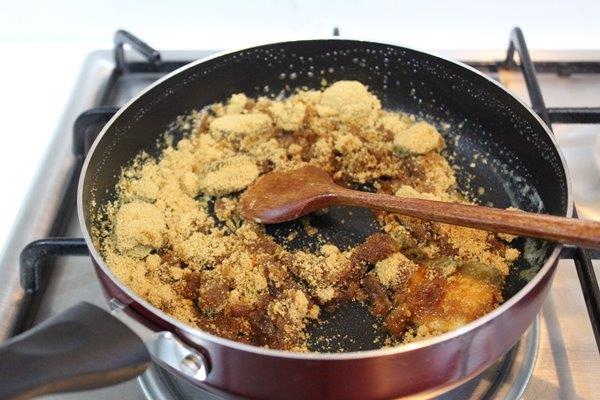 Pin
6)Add in water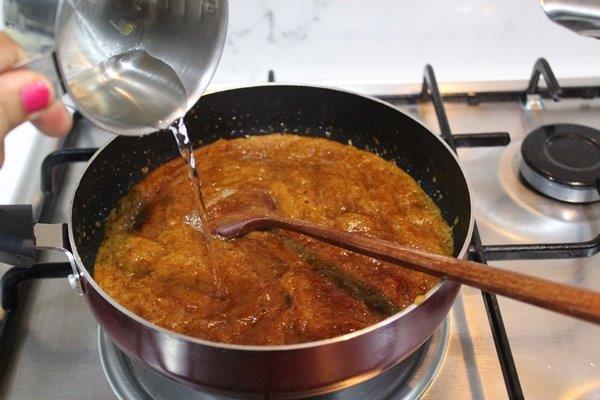 Pin
7)Cook till it comes to a bubble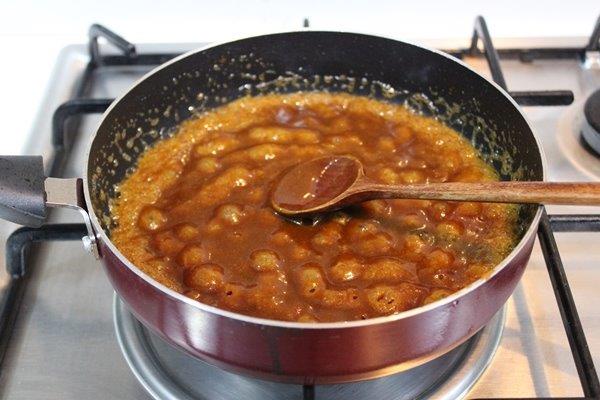 Pin
8)mix well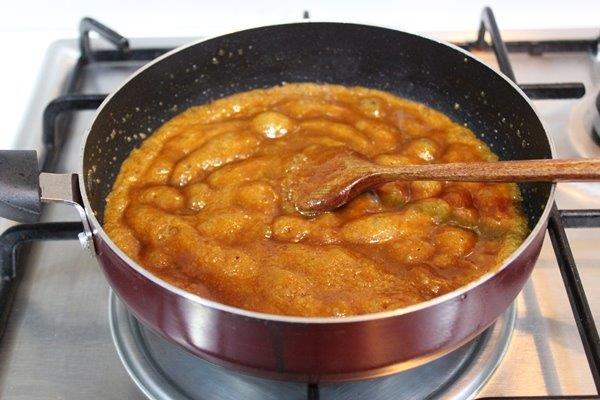 Pin
9)Add in vanilla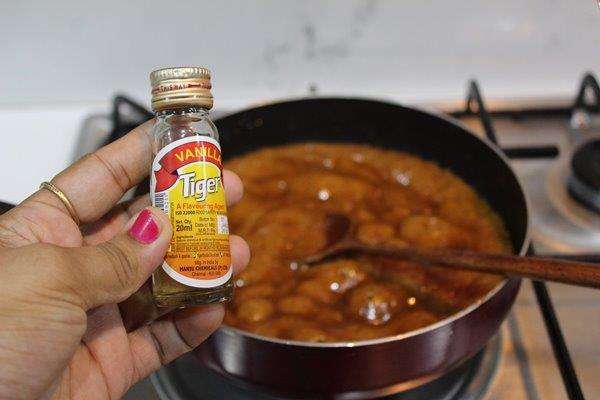 Pin
10)Add in salt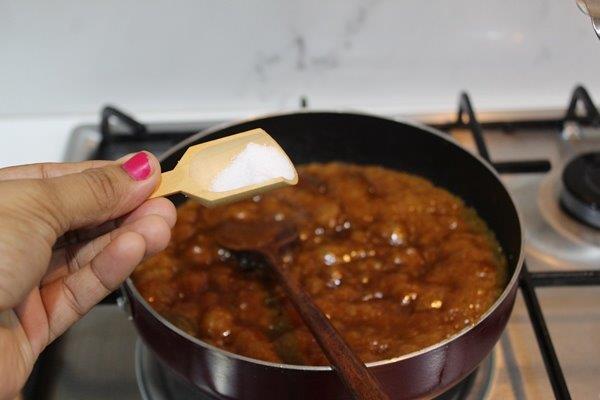 Pin
11)Add in baking soda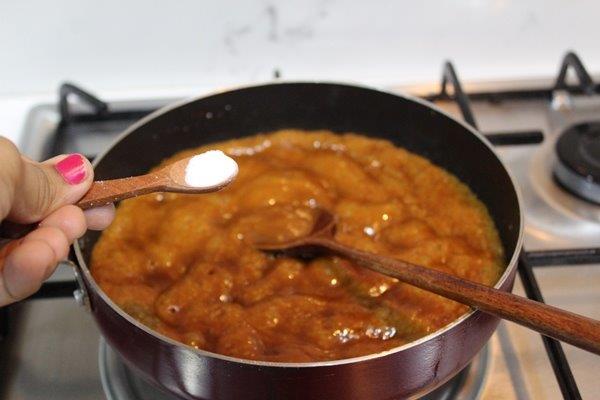 Pin
12)Mix well. It will get foamy.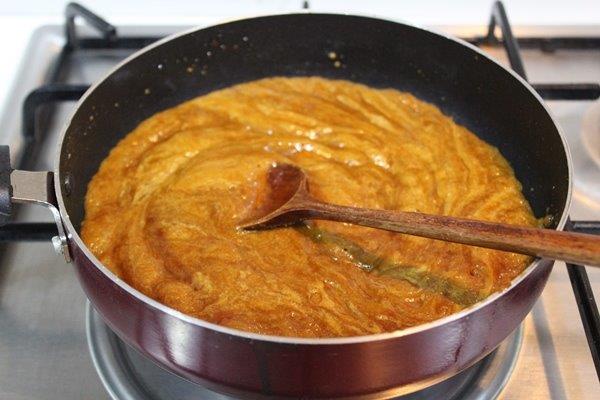 Pin
13)Pour caramel sauce over the popcorn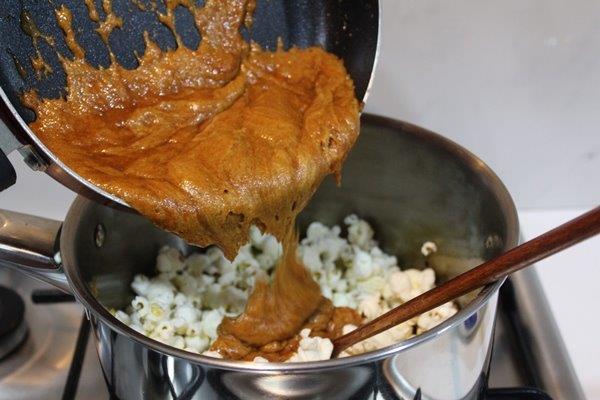 Pin
14)Mix well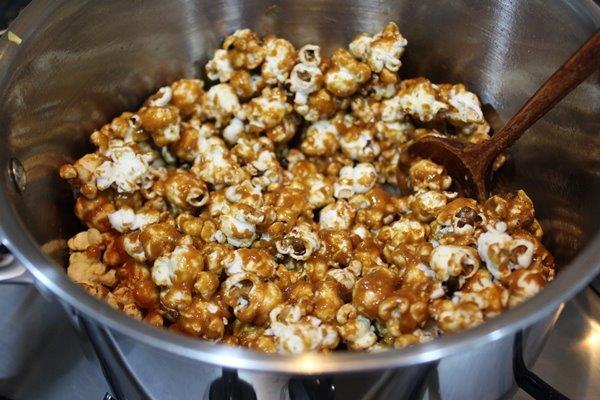 Pin
15)Take a pan lined with parchment paper.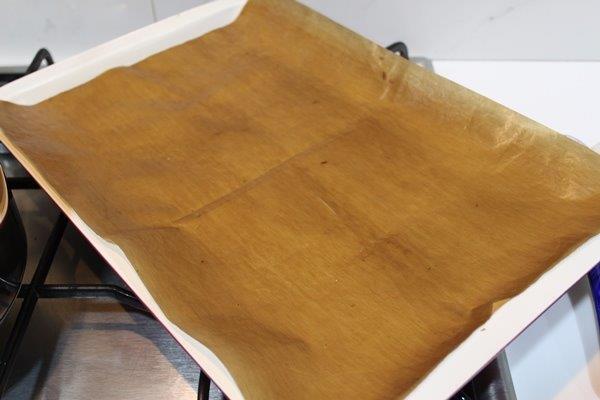 Pin
16)Spread popcorn over it and spread it evenly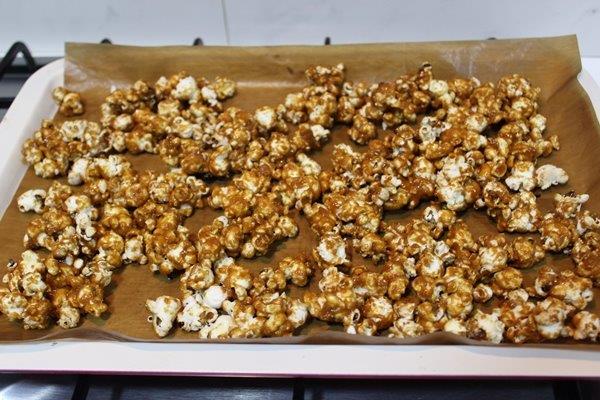 Pin
17)Pop it into the oven and bake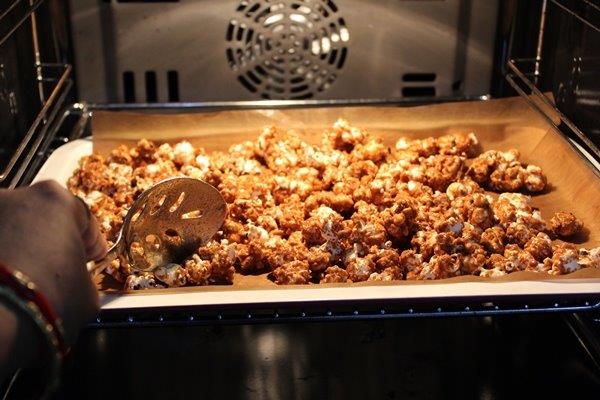 Pin
18)Mix well often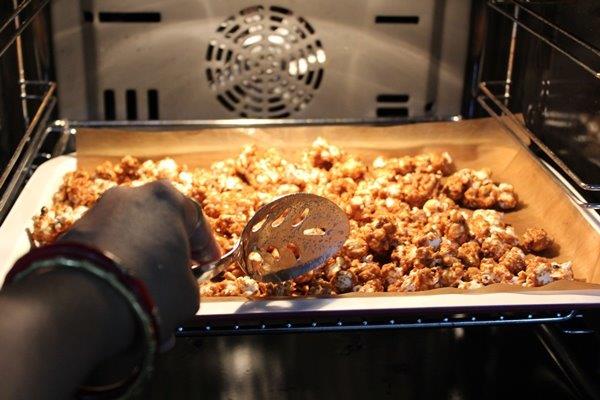 Pin
19)Take it out and let it cool.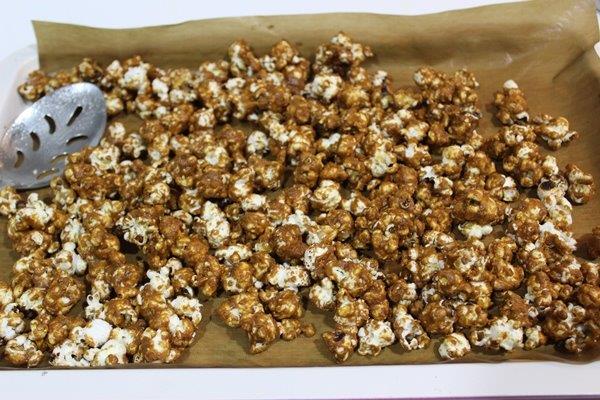 Pin
20)Melt some dark chocolate in microwave
Pin
21)Like this
Pin
22)Take the popcorn
Pin
23)Drizzle with the chocolate
Pin
24)Sprinkle with some salt if needed
Pin
25)leave to set
Pin
26)Serve
Pin