Nutella Oats Balls with step by step pictures. This recipe is a combination of oats, nutella and nuts which is a very healthy snacks for kids.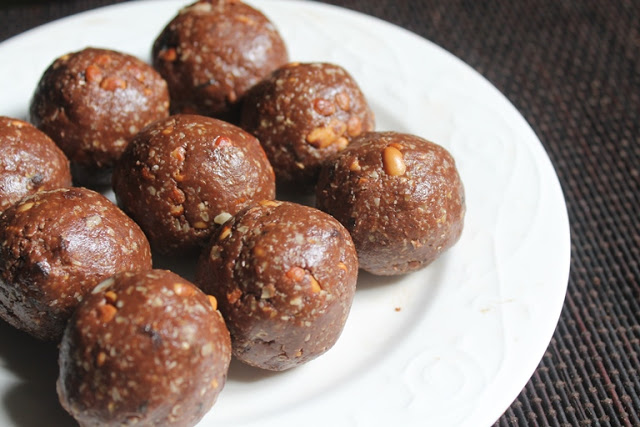 Pin
I came across this balls in a cooking show on youtube. I thought it will make a healthy snack. So i decided to try it. But when i made it and tasted it, this was not only healthy but it tasted absolutely delicious. YES IT WAS SERIOUSLY GOOD.
About Nutella Oat Balls Recipe
I am sure that this will make a great dish to put in your kids snacks box. Since it has got oats, nuts, dried fruits, peanut butter and Nutella. It is just all goodness packed in one..The cool thing is, there is no particular measurement. You can add or skip ingredients as you like.
Similar Recipes,
24 Easy Ladoos
Peanut Butter Cake Balls
Chocolate Coconut LadoosCake PopsNutella Truffle
Video for Nutella Oats Balls Recipe
Hope you will give this a try and let me know how it turns out for you..
Nutella Oats Balls with Step by Step Pictures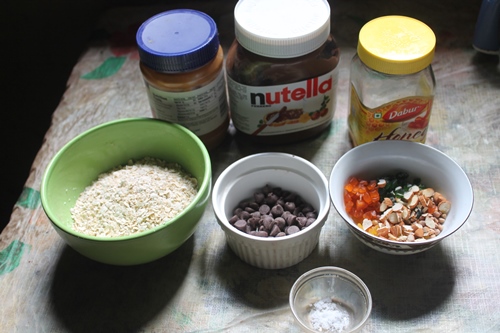 Take all your ingredients