Pecan Cinnamon Sticky Buns Recipe with Step by Step Pictures. Sticky buns makes the best christmas morning breakfast option. This soft buns has a buttery texture and a caramel cinnamony sticky sauce.  Cinnamon Sticky Buns are just divine.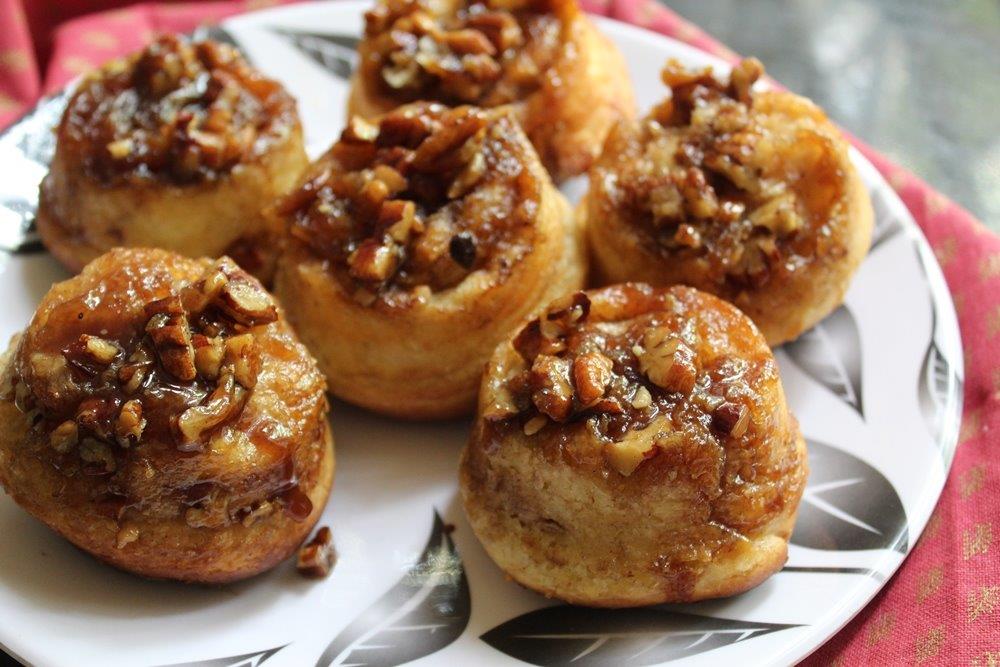 Pin
Baking a proper sticky buns was always on my mind. Finally i did this when we are quarantine. I made the dough the night and sticked that into the fridge. Next morning i made this for breakfast. Since the dough was cold, it was very easy to roll and i was able to spread butter and slice it easily. Also the buns baked perfectly.
About Sticky Buns
Sticky buns are a sort of dessert or breakfast sweet roll that is made up of rolling pieces of leavened dough, occasionally with brown sugar or cinnamon, compacted together to form a flat loaf the size of the pan in which they will be baked.
Sticky buns were originally known as schnecken and have a Germanic heritage. Schnecken was first brought to the United States by the Pennsylvania Dutch.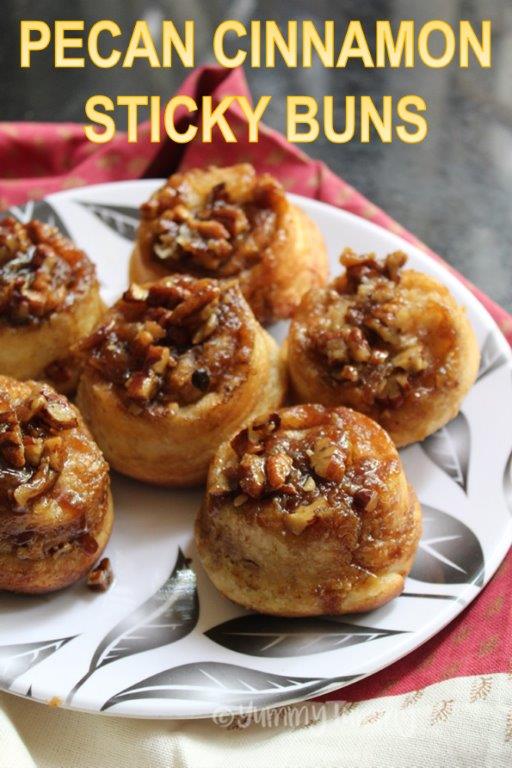 Pin
Frequently Asked Questions?
Here are few of your questions answered.
What causes cinnamon rolls not to rise?
If you use too much flour, your rolls will be dry and tough. If there is'nt enough flour, the rolls will be dense and soggy because they won't have enough structure to rise. Gradually add a tablespoon at a time toward the conclusion of mixing, checking the texture of the dough after each addition.
How long does sticky buns stays good?
Store in an air tight container at room temperature for couple of days.
How to Freeze sticky buns?
Bake the bread, cover it tightly with foil and freeze them.  Before serving, thaw the bread in fridge and reheat in oven for 10 to 15 mins untill bubbly.
What is the Difference between cinnamon rolls and sticky buns?
Cinnamon rolls has the butter spread inside the rolls. But sticky buns has the sticky sauce on top which makes it dense and more buttery.
Where does Sticky Buns Originated from?
Sticky buns originated from german.
Can we store the dough and sauce for longer period of time?
You can store the dough and sauce in fridge tightly covered for upto 3 days.
Can you use any other nuts instead of pecans?
Yes you can use almonds, cashews or even walnuts.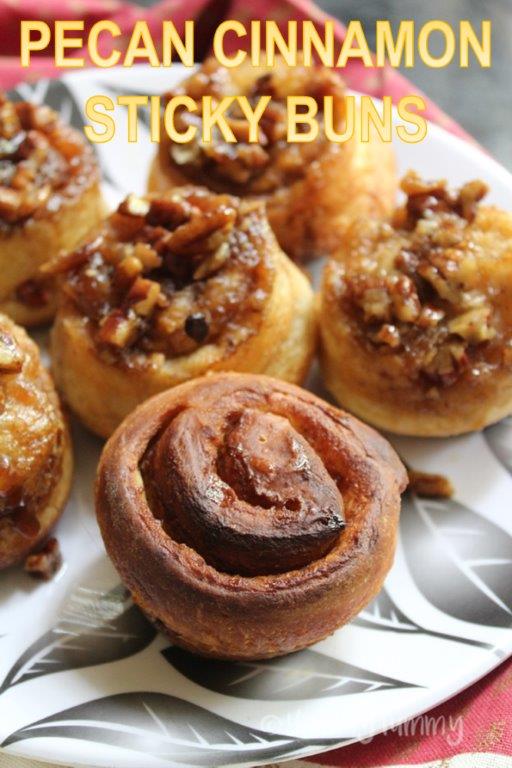 Pin
Hope you will give this a try and let me know how it turns out for you.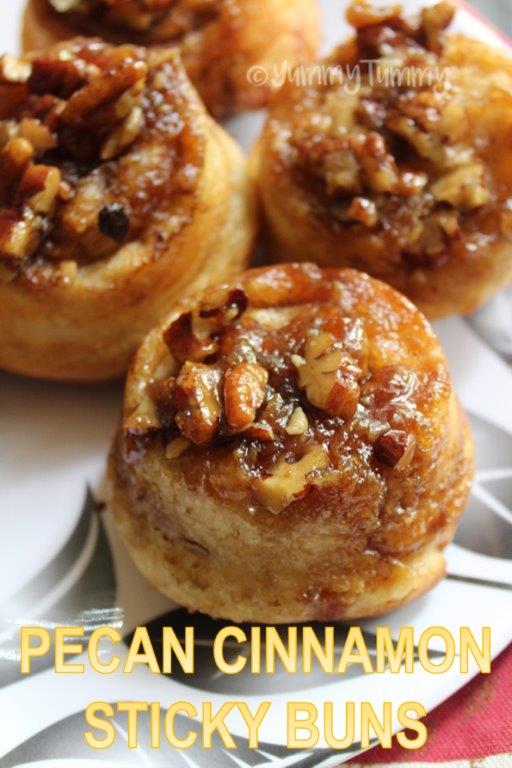 Pin
If you have any questions not covered in this post and if you need help, leave me a comment or mail me @[email protected] and I'll help as soon as I can.
Follow me on Instagram, Facebook, Pinterest ,Youtube and Twitter for more Yummy Tummy inspiration.
IF YOU MAKE THIS RECIPE OR ANYTHING FROM YUMMY TUMMY, MAKE SURE TO POST IT AND TAG ME SO I CAN SEE ALL OF YOUR CREATIONS!! #YUMMYTUMMYAARTHI AND @YUMMYTUMMYAARTHI ON INSTAGRAM!
📖 Recipe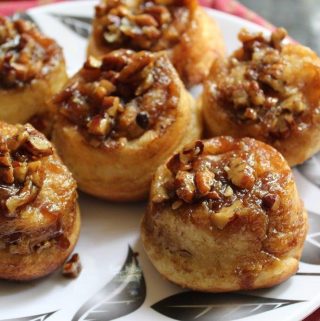 Pecan Cinnamon Sticky Buns | Sticky Buns Recipe
Pecan Cinnamon Sticky Buns Recipe is a buttery spongy cinnamon rolls topped with a caramel sticky pecan sauce. So good.
Print
Pin
Rate
Ingredients
FOR SAUCE:
Salted Butter - 50 grams

Brown Sugar - 1 cup

Corn syrup or Honey - 3 tblsp

Vanilla Extract - 1 tsp

Pecans - 1 cup chopped finely
FOR DOUGH:
Egg - 1

Dry Yeast - 1 tsp

Sugar - 2 tblsp

Warm Milk - 1 cup

Melted Butter - ¼ cup

All Purpose Flour / Maida - 2 to 3 cups
FOR TOPPING:
Soft Unsalted Butter - ½ cup

Brown Sugar - 1 cup

Cinnamon Powder - 1 tblsp
Instructions
Start by making the dough. Take yeast, sugar in a bowl. Add in warm milk. Let it activate fr 5 mins.

Add in melted butter, egg, salt and mix well.

Add in flour and knead to a soft dough. Cover and put it in fridge overnight.

Next morning. Start by making the sauce

Take butter, brown sugar, corn syrup in a sauce pan and heat till it is mixed.

Add in vanilla and mix well.

Bring it to a boil. Cook for 2 to 3 mins.

Add in chopped pecans and mix well.

Now set aside.

Preheat oven to 180 degree C.

Mix cinnamon, sugar and set aside.

Take the dough and roll it into a rectangle. Spread soft butter, sprinkle brown sugar mix all over it.

Roll it tight. Cut it into pieces.

Take a muffin mould. spoon sauce in it.

Top with cinnamon roll pieces. Cover and leave for 30 mins.

Now pop this into the oven and bake for 15 to 17 mins.

Remove and unmould when it is still hot.

Serve.
Video
Join us on Facebook
Follow us on Facebook
Share by Email
Share on Facebook
Pecan Sticky Buns with step by step pictures
1)Start by making the dough. Take dry yeast in a bowl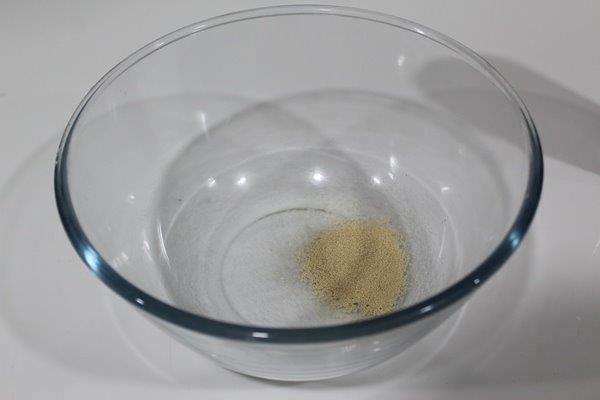 Pin
2)Add in sugar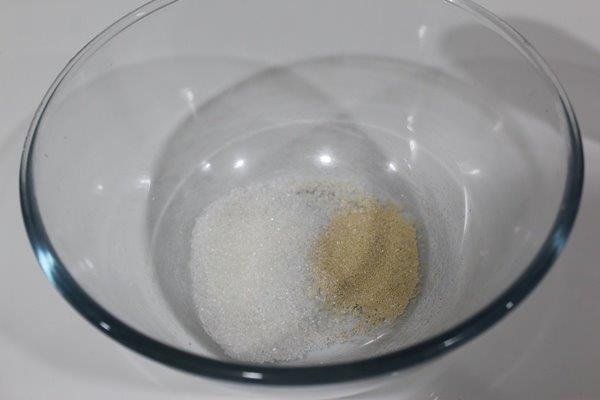 Pin
3)Add in warm milk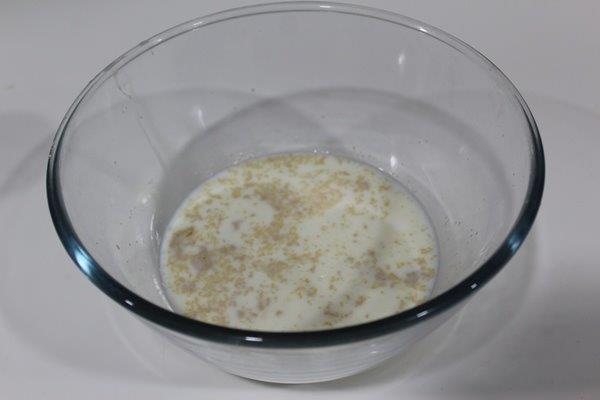 Pin
4)Let the yeast activate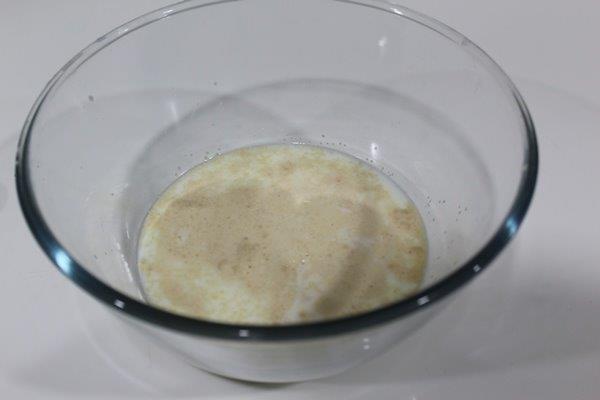 Pin
5)Add in melted butter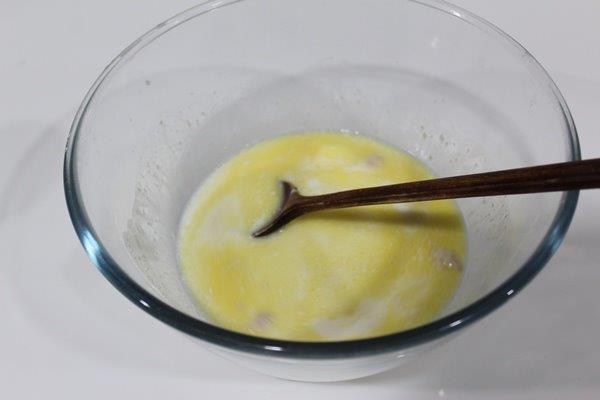 Pin
6)Add in egg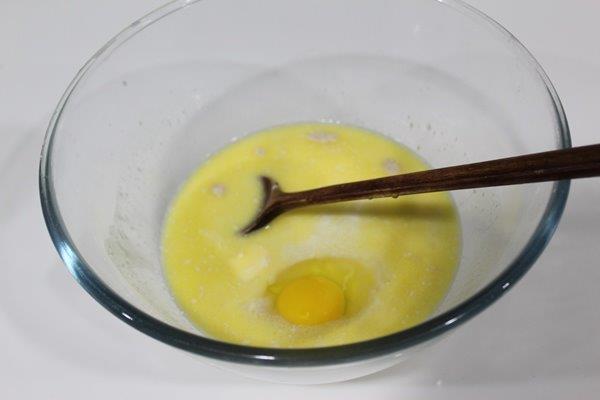 Pin
7)Mix well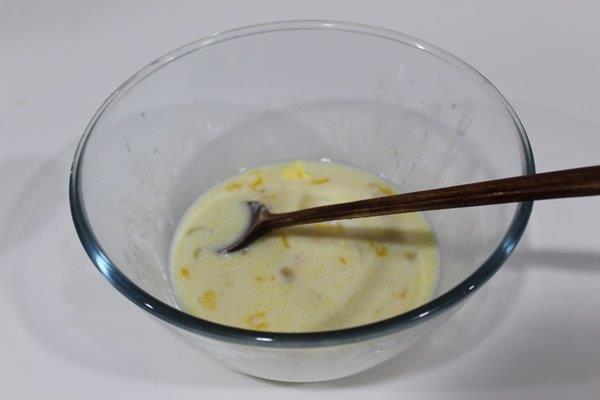 Pin
8)Add in flour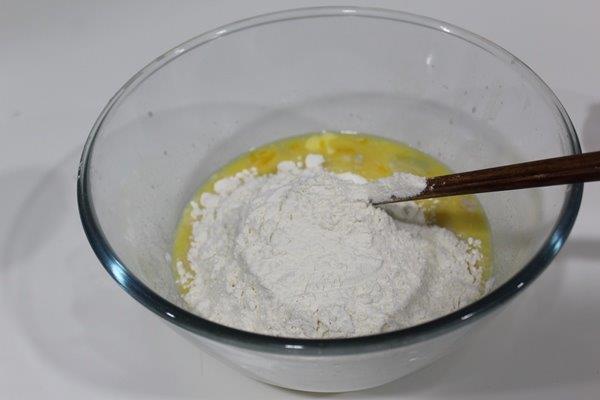 Pin
9)Add in salt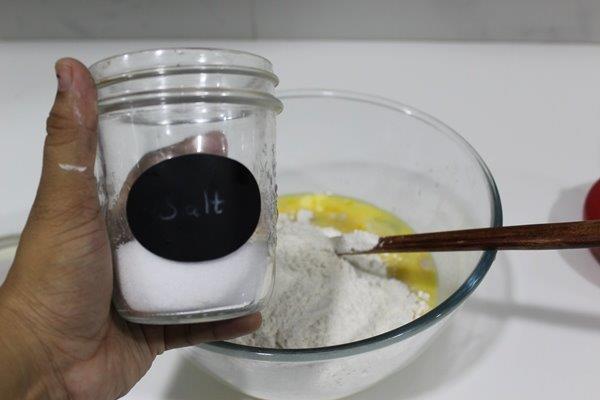 Pin
10)Make it into a sticky dough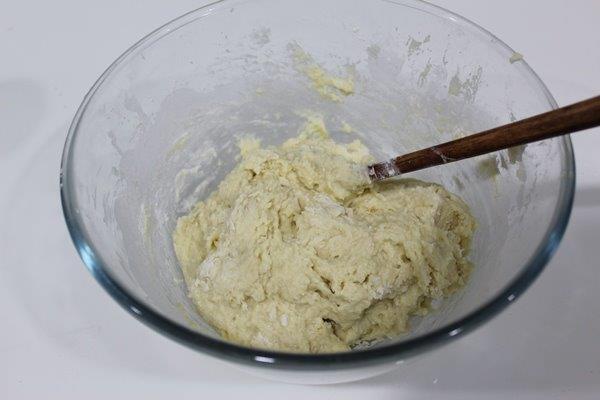 Pin
11)Cover and put the dough  in fridge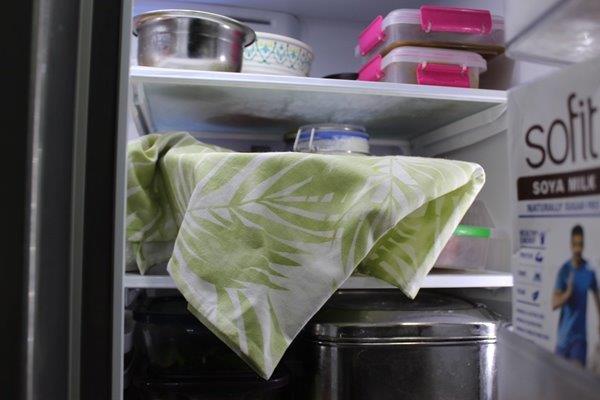 Pin
12)Next day lets make sticky buns. The dough is risen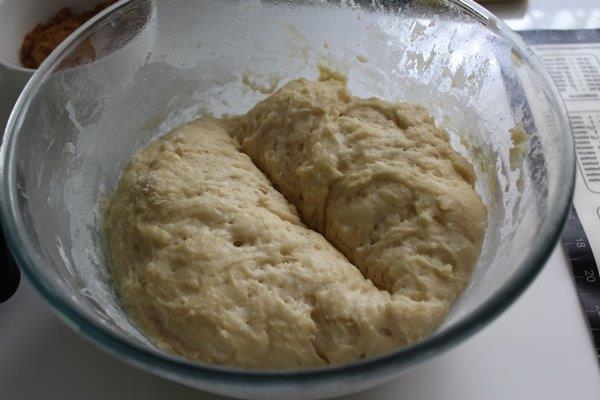 Pin
13)Start by making sauce. Take butter, brown sugar in a sauce pan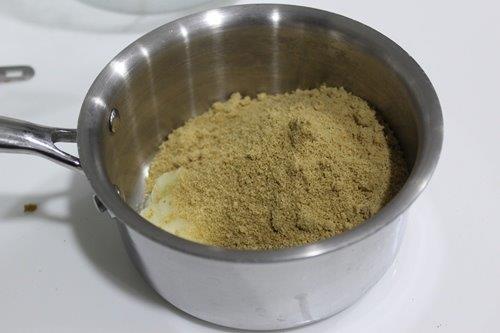 Pin
14)Add in corn syrup or honey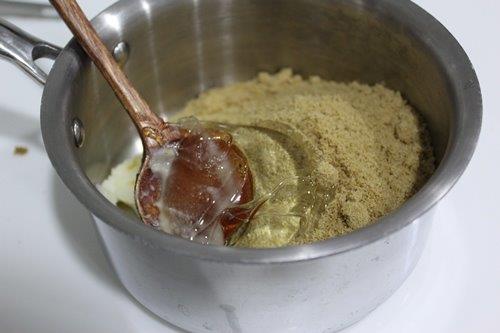 Pin
15)Add in vanilla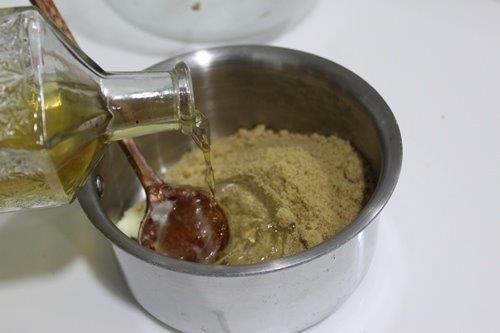 Pin
16)Heat it well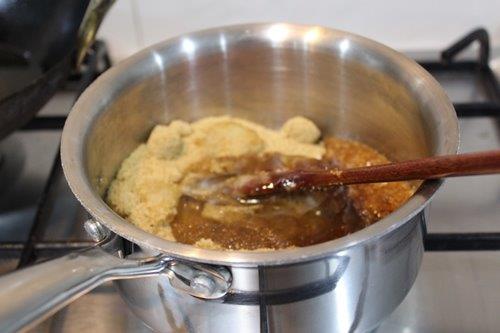 Pin
17)Let it come to a boil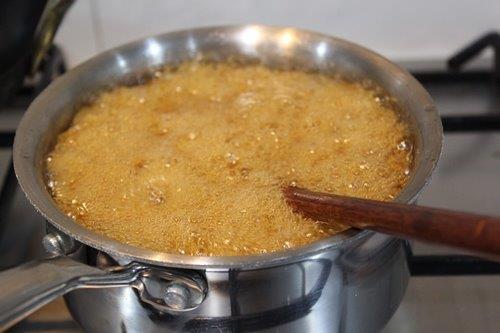 Pin
18)Take pecans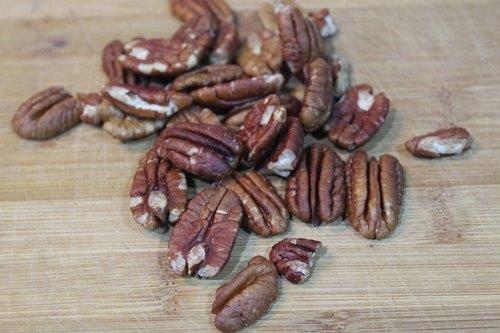 Pin
19)Chop it finely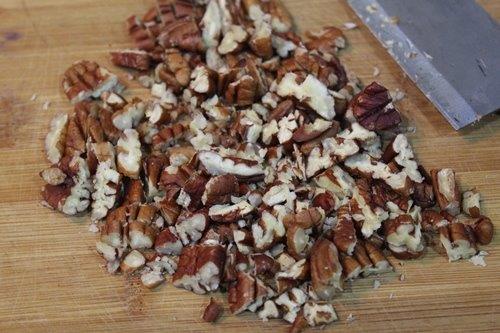 Pin
20)Add pecan in with the sauce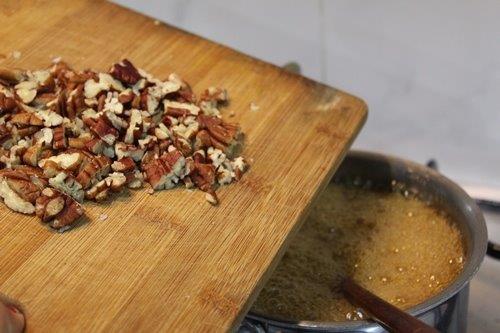 Pin
21)Mix well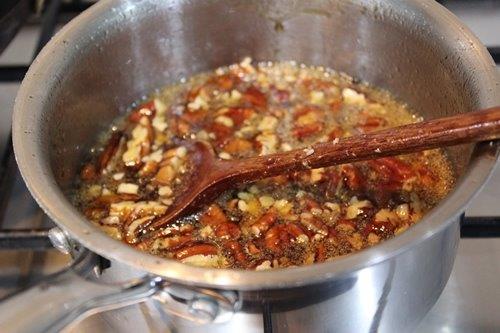 Pin
22)Sauce is done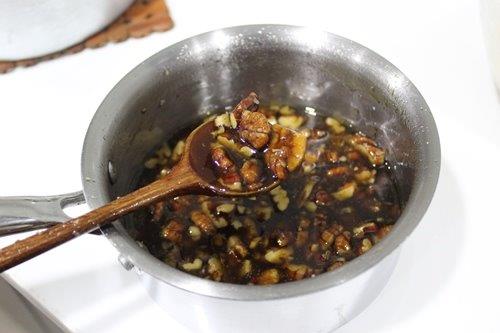 Pin
23)Now take brown sugar in a bowl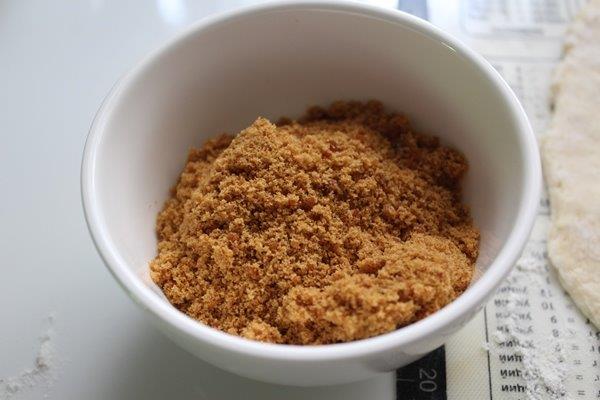 Pin
24)Add cinnamon powder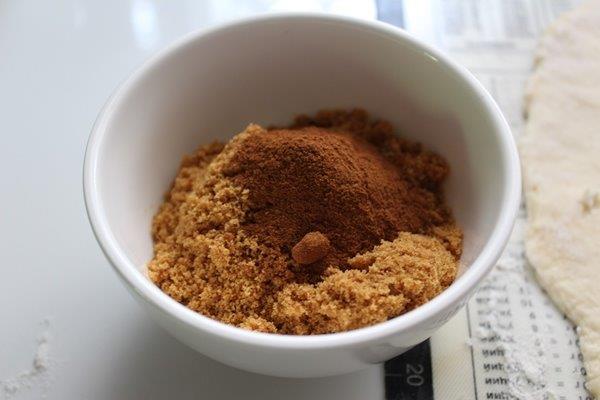 Pin
25)Mix well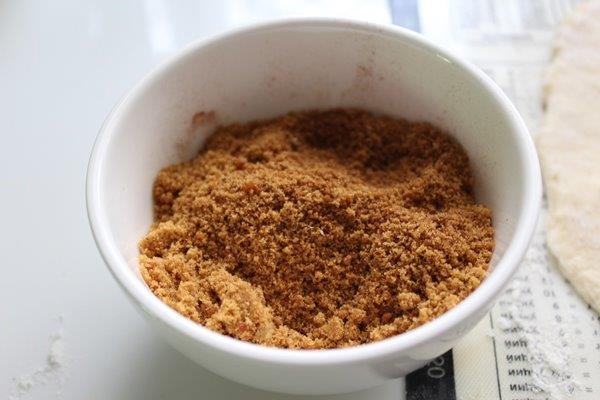 Pin
26)Roll the dough into a rectangle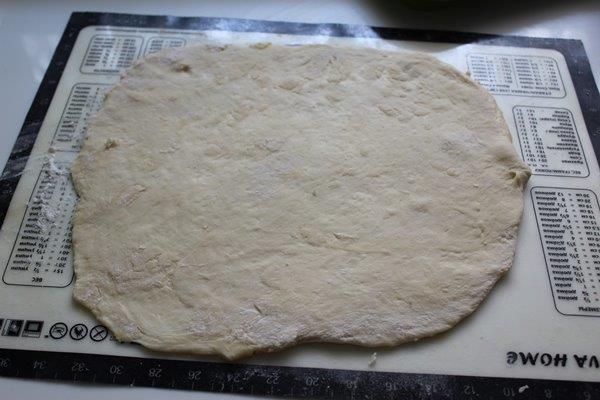 Pin
27)Spread soft butter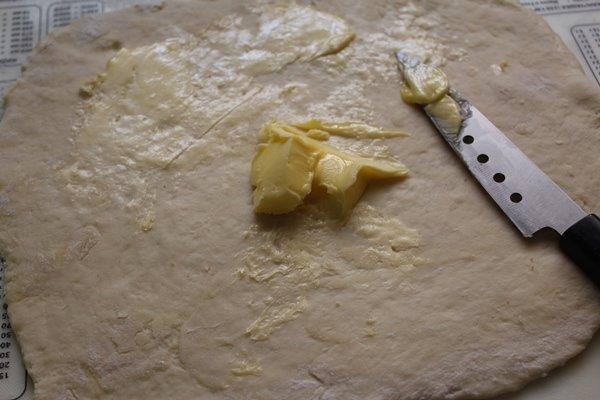 Pin
28)Spread evenly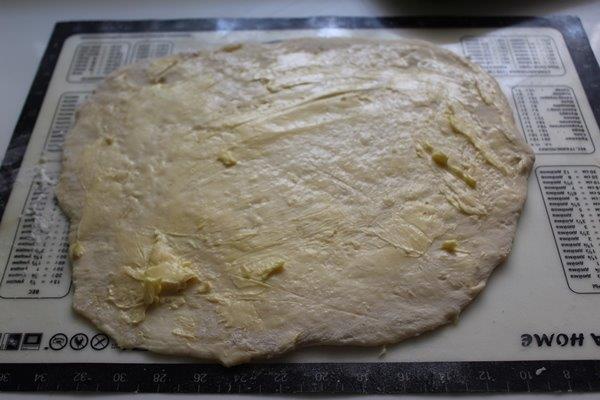 Pin
29)Top with brown sugar mix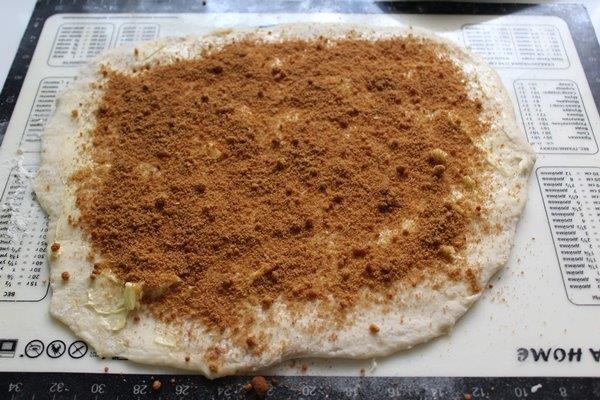 Pin
30)Start rolling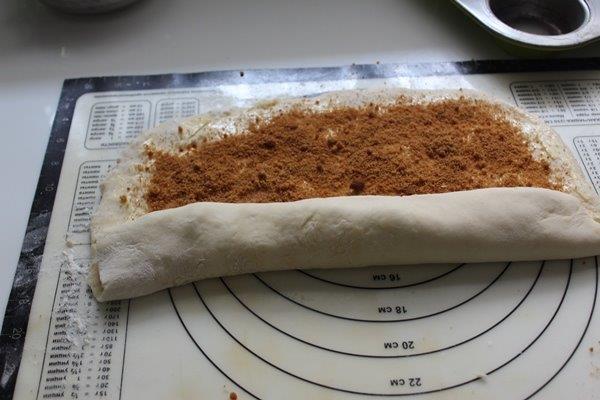 Pin
31)Seal the edges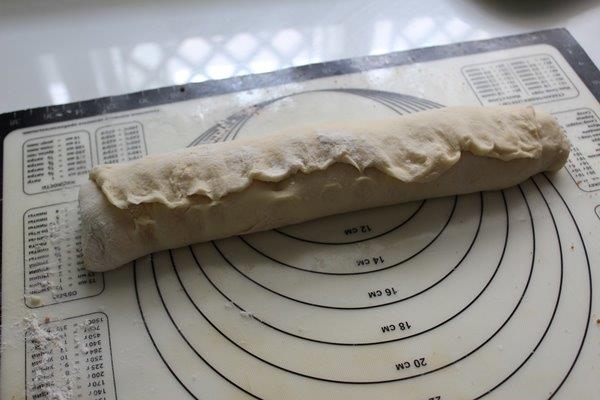 Pin
33)Cut it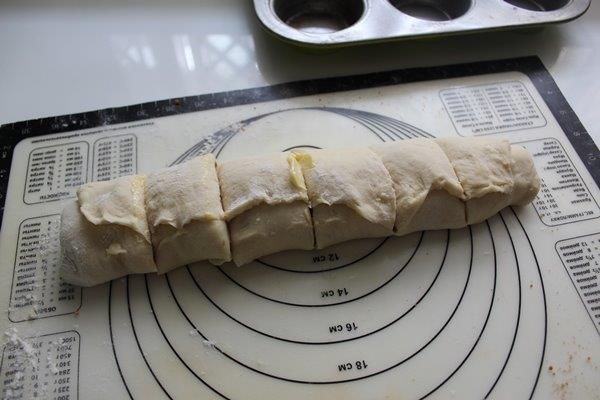 Pin
34)Spoon the sauce into the muffin mould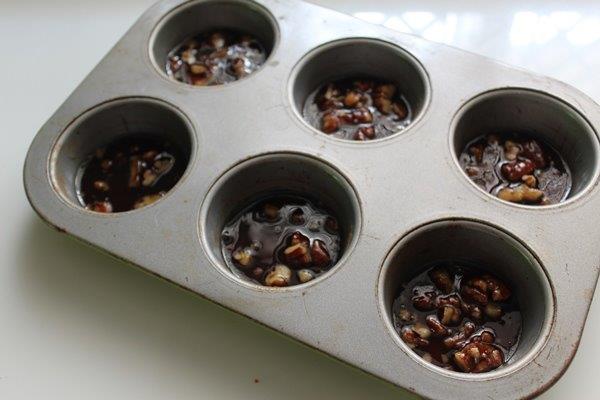 Pin
35)Place a roll in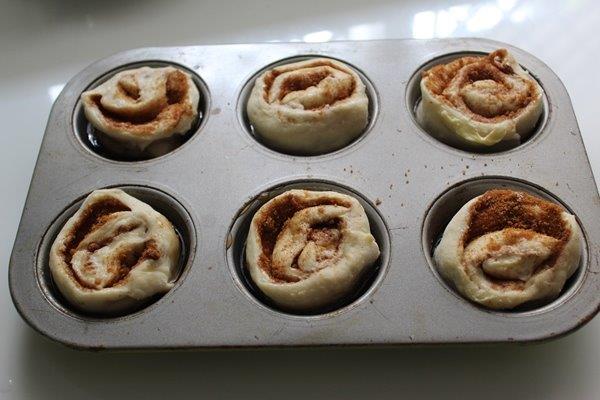 Pin
36)Leave it aside for 30 mins so it rise
Pin
37)Bake till done, unmould and serve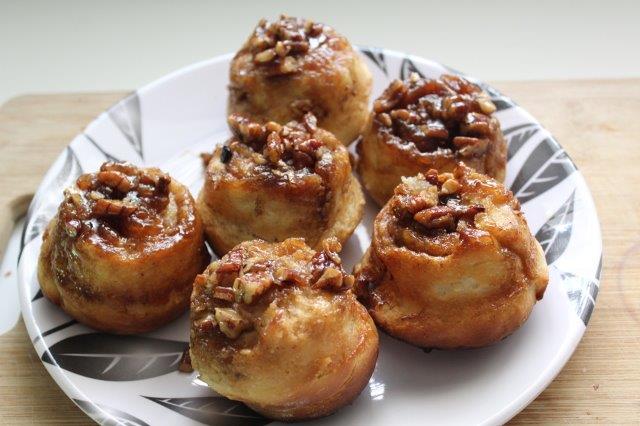 Pin
38)This taste best when served warm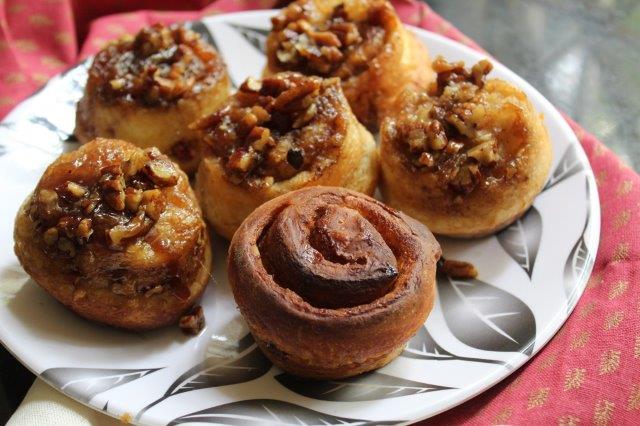 Pin
39)Soft and pillowy sticky buns.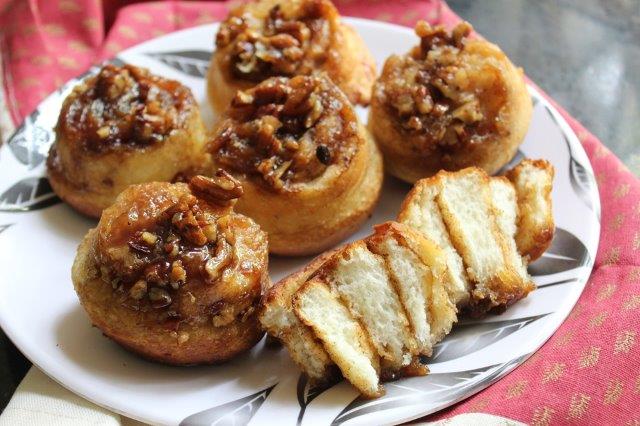 Pin
Pro Tips
If you want to bake this for breakfast. You can do these following to make the process easier.
1)Make the dough the night before and put in fridge.
2)Make the sauce the night before and put this in fridge or at room temp. If you are storing the sauce in fridge, then you might need to reheat it in the morning since it may thicken and harden.
3) If you want to eat the sticky buns first thing in the morning, cut the dough and arrange it in the goo in the pan, then cover and chill overnight. Place the buns in a cold oven directly from the fridge. Preheat the oven to 350°F and bake for 45 minutes. The buns will have raised to the perfect level by the time the oven reaches
temperature.
Related Recipes