Sandwich Masala Uthappam Recipe with step by step pictures. This is a popular and tasty South Indian breakfast recipe made with idli dosa batter with potato masala.
This is similar to masala dosa, instead of placing it inside a crispy dosa, it is made as a uthappam. Even-though the ingredients are same, but the taste really varies.
You don't need any side dish for this. Since it is made as a uthappam and it has a potato filling in the middle, this uthappam stays soft for quite a long time, so perfect to put in a lunch box.
Similar Recipes,
Onion Uthappam
Vegetable Uthappam
Onion Rava Uthappam
Oats Uthappam
Moong Sprouts Uthappam
5 Taste Uthappam
Sada Uthappam
Sandwich Uthappam
Hope you will give this a try and let me know how it turns out for you..
Sandwich Masala Uthappam Recipe Step by Step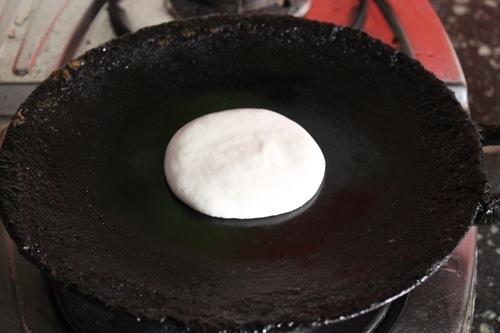 Pour a ladleful of dosa batter