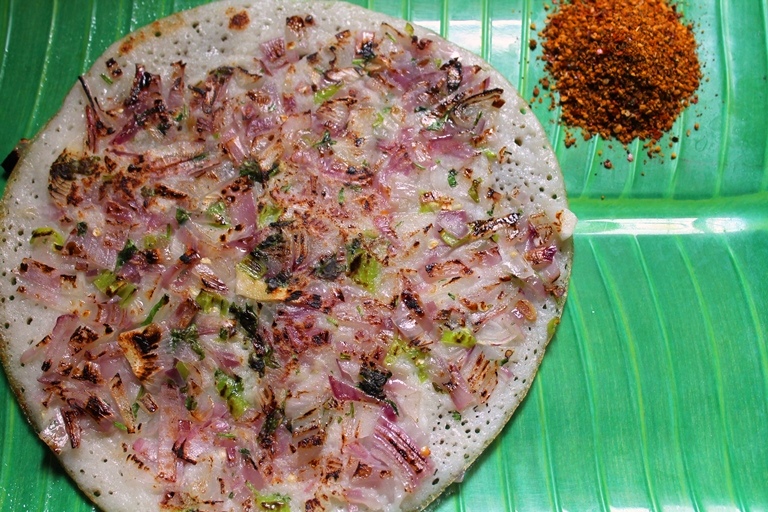 Whenever we make a batch of dosa batter, we will be enjoying idli and dosa for the first few days. And the last batch of the batter would be turned into uthappam or kuzhi paniyaram. Those last batch makes the perfect uthappam, specially when the batter is a little sour. This uthappam is my favourite, i love it a lot.
Similar Recipes,
Idli Recipes
Dosa Recipes
Chutney Recipes
Sambar Recipes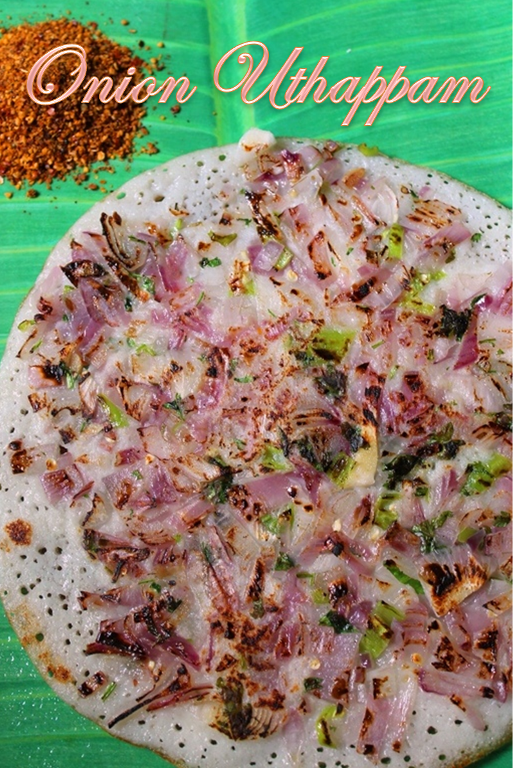 Hope you will give this a try and let me know how turns out for you..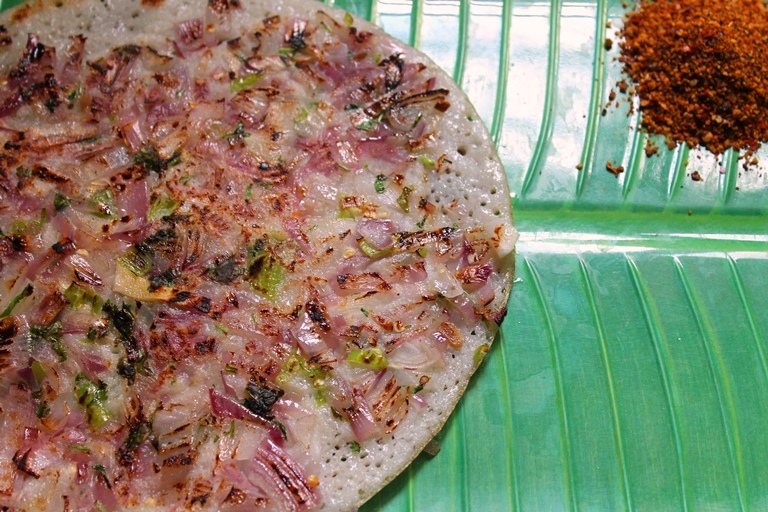 Preparation Time : 5 mins
Cooking Time : 2 to 3 mins per dosa
Makes : 3 big Uthappam
Ingredients:
Dosa Batter – 2 cup (RECIPE HERE)
Onion – 1 large size chopped finely
Green Chilli – 2 chopped finely
Ginger – 1 tsp chopped finely
Coriander Leaves a handful chopped finely
Oil or Ghee as needed
Salt a pinch
Method:
Take onions, chillies, coriander leaves and ginger in a bowl. add some salt and toss well.
Heat a dosa pan, Ladle some dosa batter over it and spread it thick.
Spinkle the onion mix over it.
Drizzle with ghee or oil generously. Press the onion mix with a spatual so it sticks to the batter.
Let it cook till the bottom get crispy.
Flip over and press it. Cook till golden.
Serve.
Pictorial: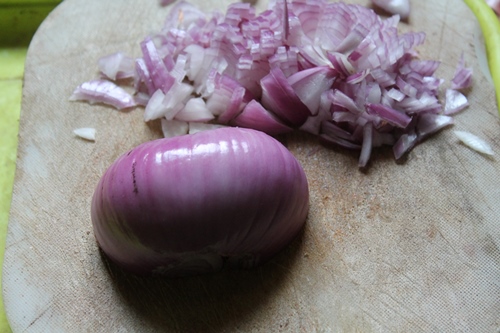 Start by peeling an onion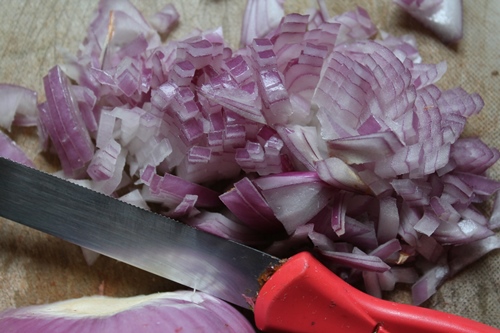 chop them very finely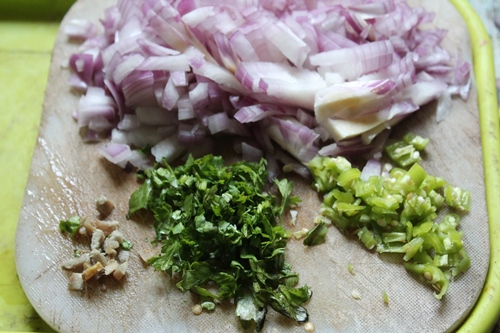 Chop some green chillies, ginger and coriander leaves as well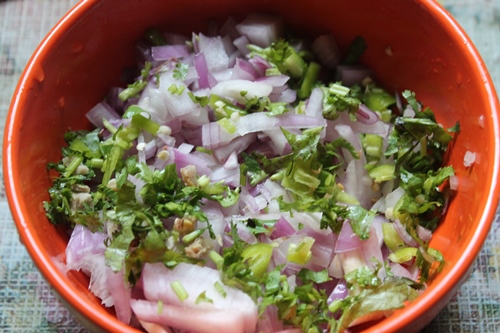 take them in a bowl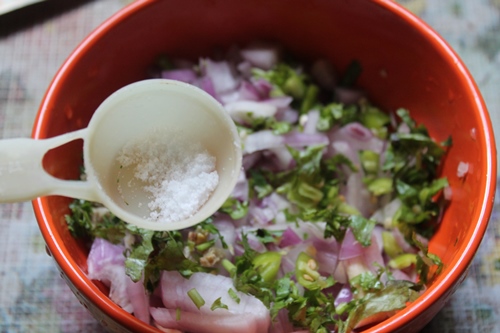 sprinkle some salt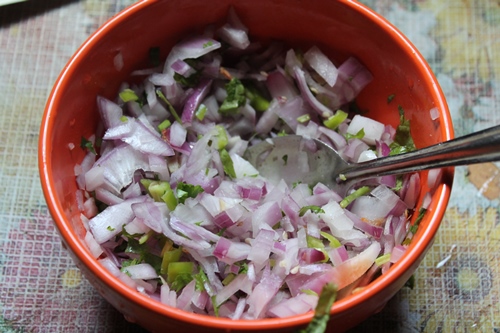 toss well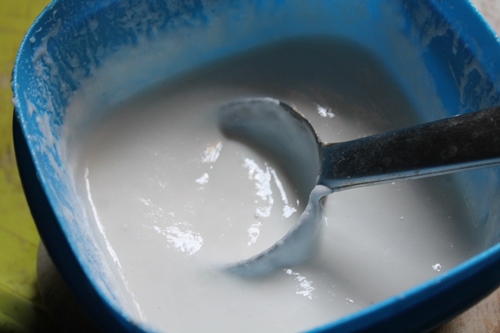 Take your dosa batter, RECIPE HERE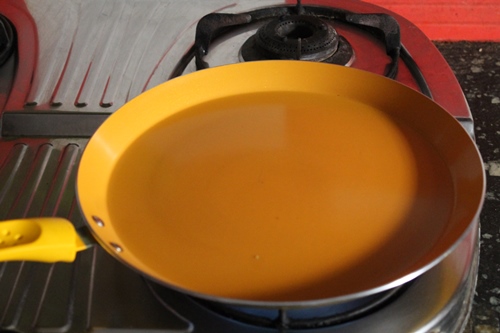 Heat a dosa pan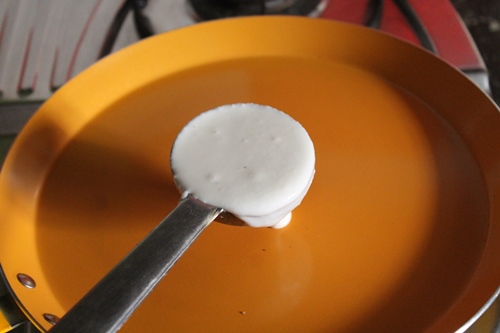 take a ladleful of batter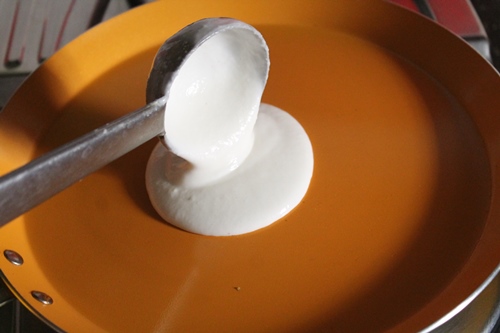 pour it in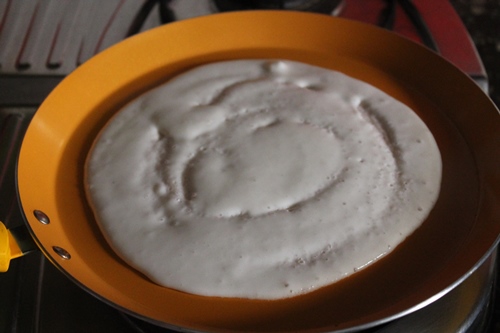 spread to make dosa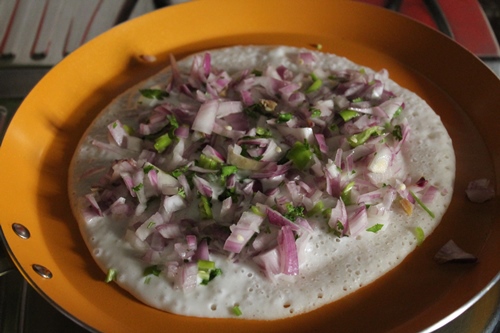 sprinkle the mix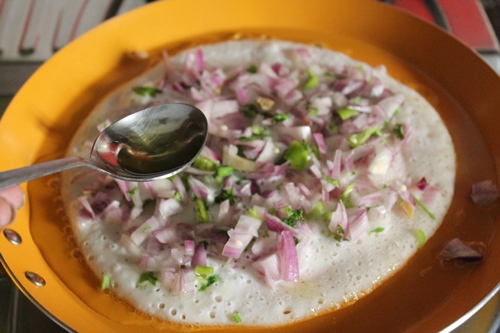 drizzle with some oil or ghee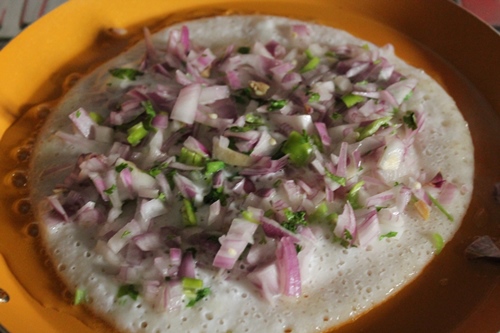 let them cook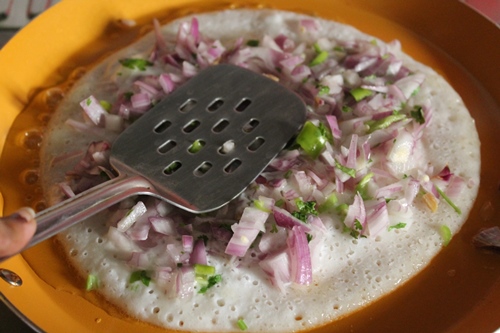 use a spatual to press the top, so onion mix stay on top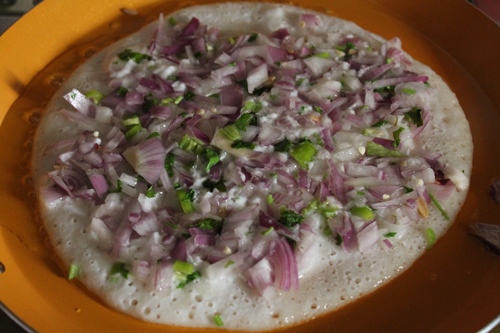 let them cook till bottom turn crispy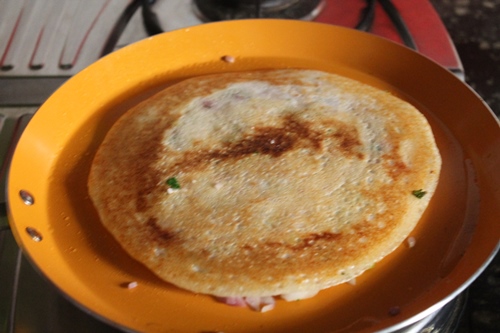 flip over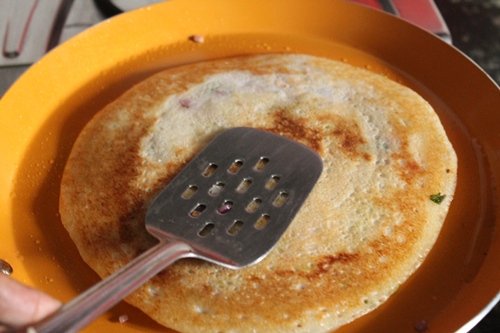 press it and cook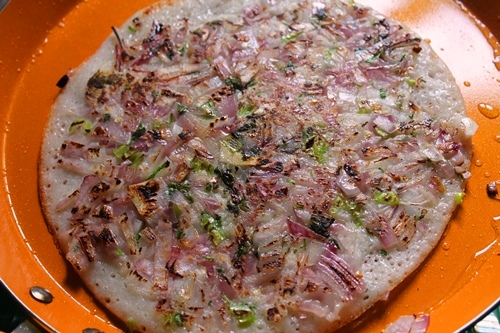 done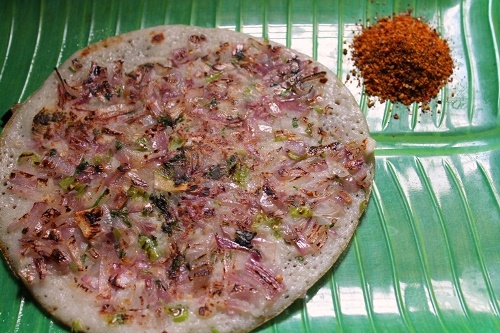 Serve
I am Aarthi, a happy homemaker, mom of two beautiful girls, married to my high school sweet heart. My goal is to teach people that cooking can be way more easier and joyful than they think. Yummy Tummy features recipes all over the world with step wise pictures which surely shows the ease of cooking.