Vendakkai Kara Kulambu Recipe with Step by step pictures. Delicious kara kulambu recipe made using ladies finger. Taste great with rice.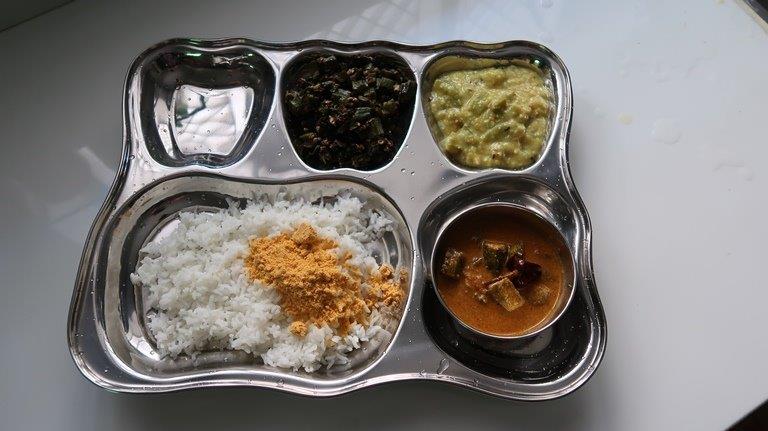 Pin
I love kara kuzhambu. The taste of kara kulambu is somewhat tangy, spicy and very flavourful. It is a perfect combination with rice.
We are always looking for recipes to make everyday like kulambu, poriyal and sidedishes for rice. This kara kulambu will become your favorite. It is easy to make and taste amazing.
I served it with sorakkai kootu, ladies finger poriyal and paruppu podi
Hope you will give this a try and let me know how it turns out for you.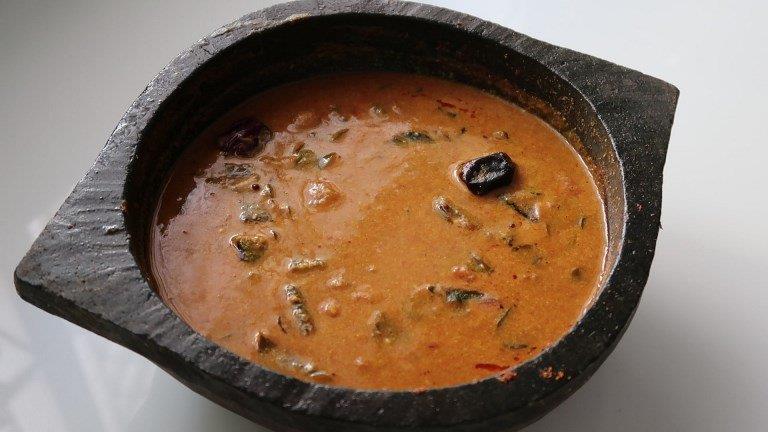 Pin
Vendakkai Kara Kulambu Recipe
Vendaikkai Kara Kulambu Recipe with Step by Step Pictures. Easy kulambu which can be made in under 15 to 20 mins.
Ingredients  
Oil - 3 tblsp

Mustard seeds - 1 tsp

Urad dal - 1 tsp

Fenugreek seeds - ¼ tsp

Dry Red Chilli - 2

Curry leaves a handful

Onion - 1 chopped

Tomato - 1 chopped

Ladies finger - 6 chopped

Salt to taste

Chilli powder - 1 tblsp

Coriander powder - 3 tblps

Turmeric powder - 1 tsp

Tamarind Pulp - 2 tblsp

Water as needed

Sat to taste
FOR GRINDING:
Coconut - ¾ cup

Fried Gram Dal / Pottu kadalai - 1 tblsp

Fennel seeds - 2 tsp
Instructions 
Grind all the ingredients to a smooth paste.

Heat oil in a kadai. Add seasoning ingredients and let them sizzle.

Add in onions, tomatoes and ladies finger. Saute for 5 mins.

Add in spice powders, salt and tamarind. Mix well.

Add water and mix well.Bring it to a boil and cook for 5 mins.

Add coconut masala and mix well. Bring it to a boil.

Serve.
Pictorial:
1)Take coconut in a blender. Add in Fried gram dal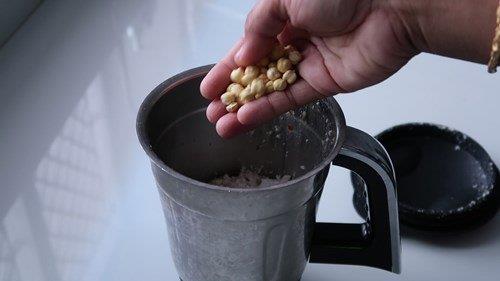 Pin
2)Add in fennel seeds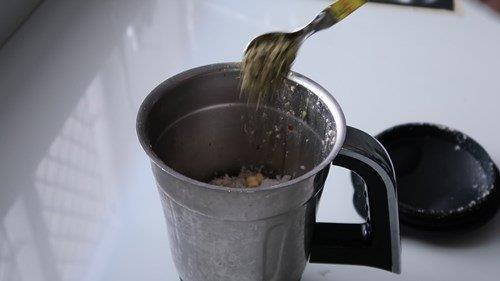 Pin
3)grind till smooth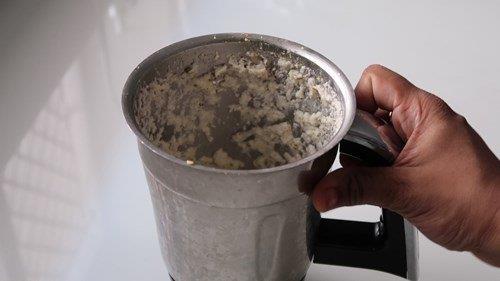 Pin
4)heat oil in a pan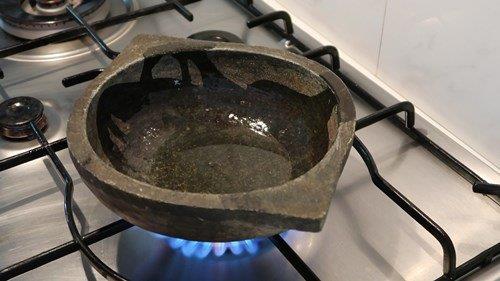 Pin
5)Add in mustard seeds, urad dal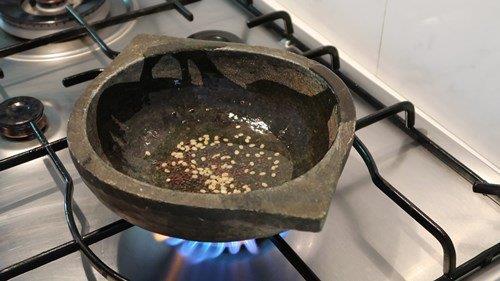 Pin
6)Add in fenugreek and dry red chillies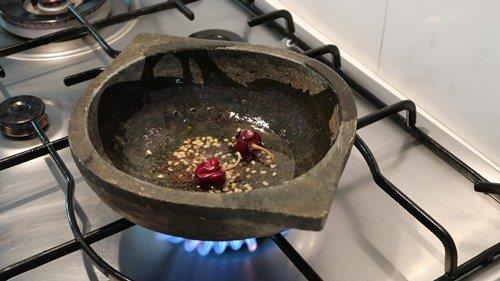 Pin
7)Add in curry leaves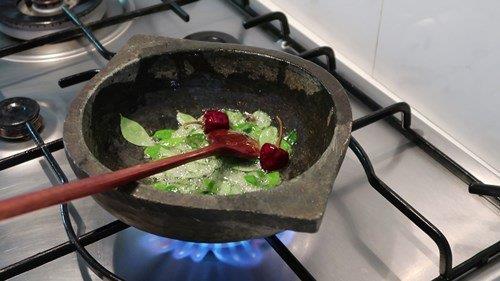 Pin
8)Add in shallots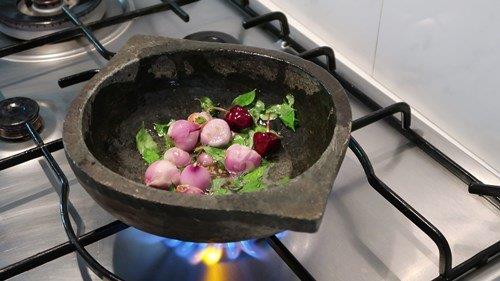 Pin
9)Add in tomatoes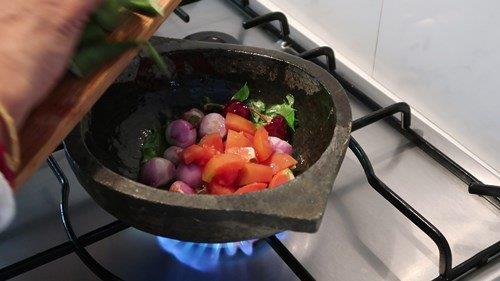 Pin
10)Add in ladies finger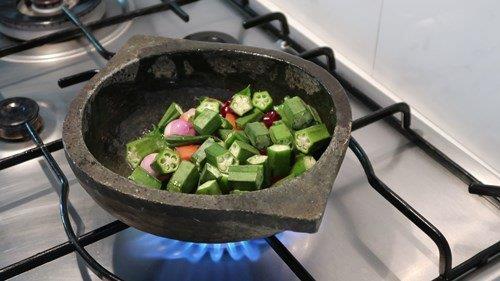 Pin
11)Stir and cook for 4 to 5 mins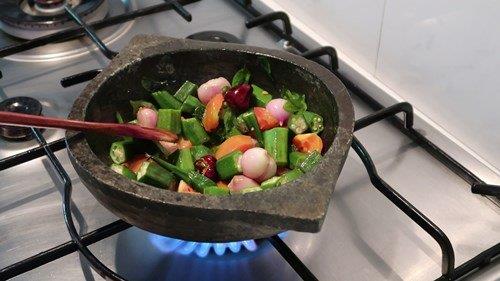 Pin
12)Now it is sauted well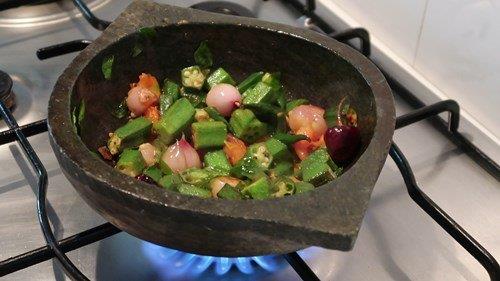 Pin
13)Add in turmeric, chilli, coriander powder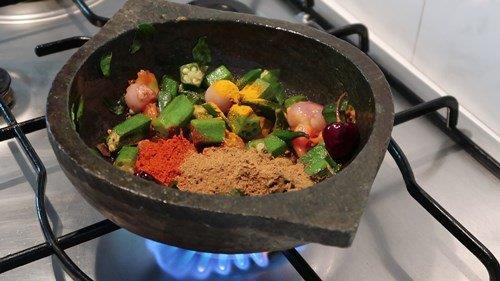 Pin
14)Mix well. Add tamarind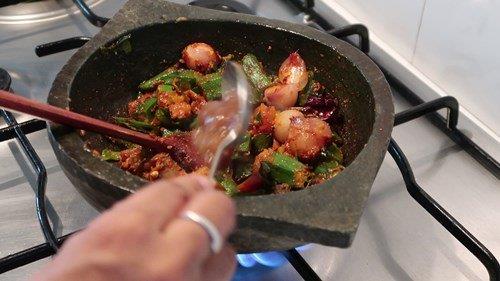 Pin
15)Add water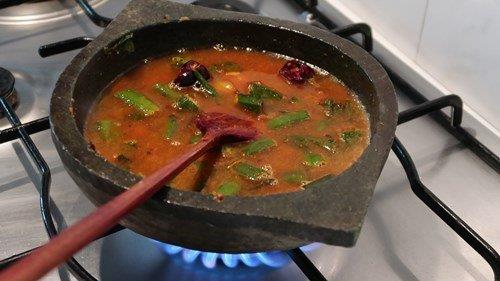 Pin
16)Add salt
Pin
17)Add in coconut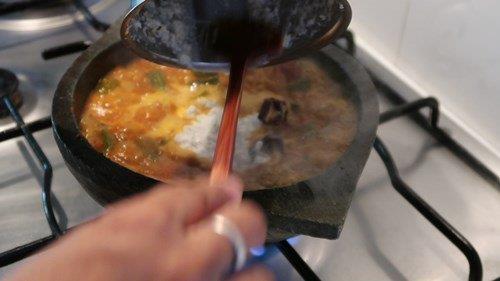 Pin
18)Mix well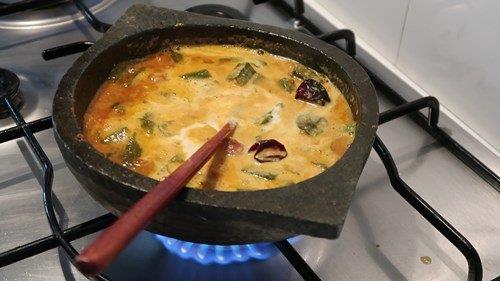 Pin
19)Bring to a boil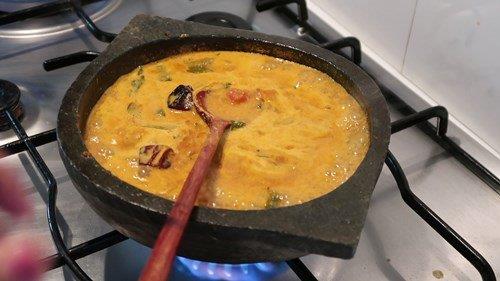 Pin
20)Done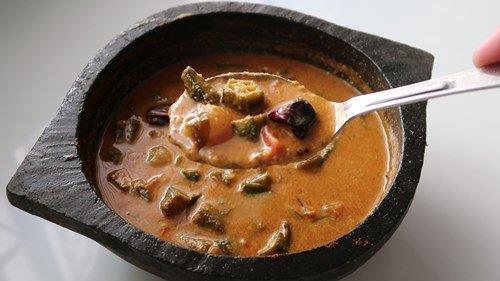 Pin