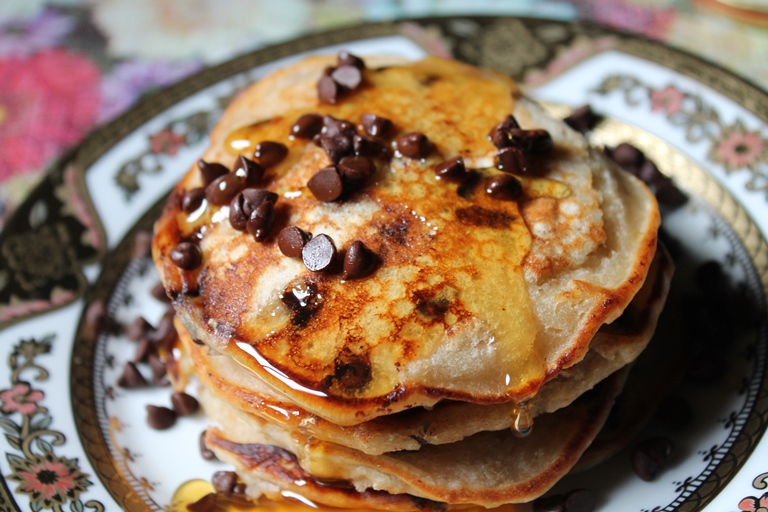 Pancakes are a great way to start a day or when you crave something hot with a cup of chai or coffee in the evening then this comes handy. I really love making them. I have few
pancakes recipe
on my blog too. I thought that it is never enough and i should have few more of my fav recipes too. So i made
this pancake
and another delicious one.
Similar Recipes,
Cherry Pancakes
Basic Pancakes
Pumpkin Pancakes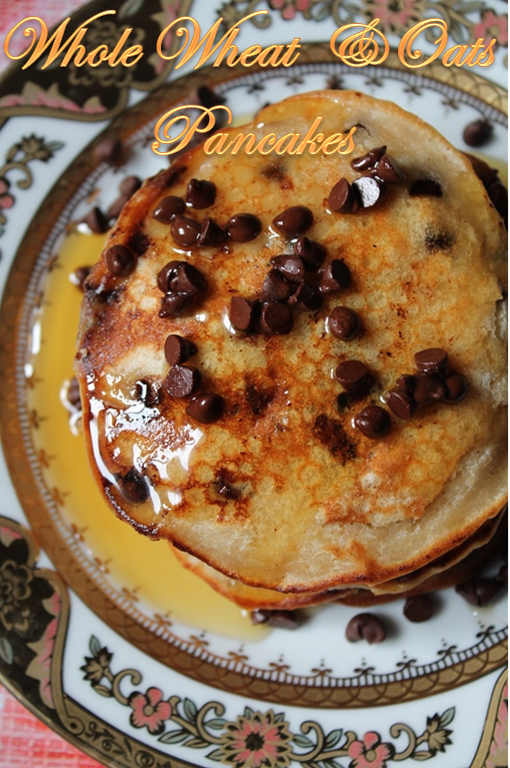 This is one healthy and tasty pancake. It is made with whole wheat and oats, so it is good for you. I added some chocolate chips in them, but you can easily skip that entirely or add some dried fruits in it.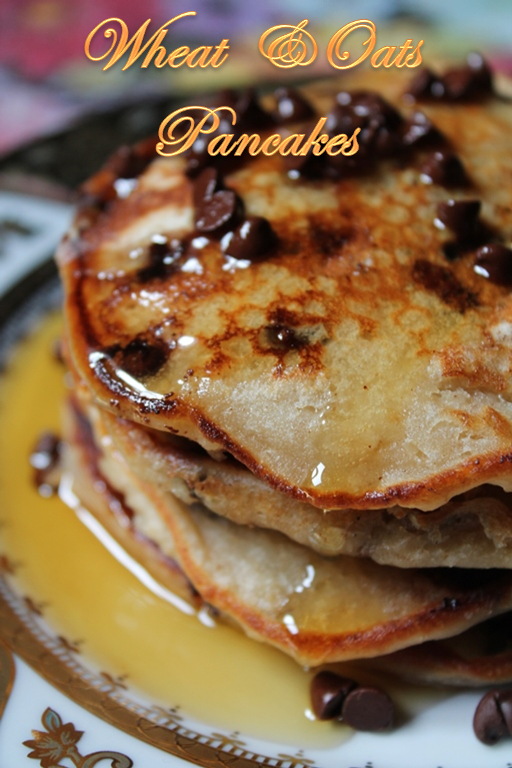 Hope you will try this out and let me know how it turns out for you..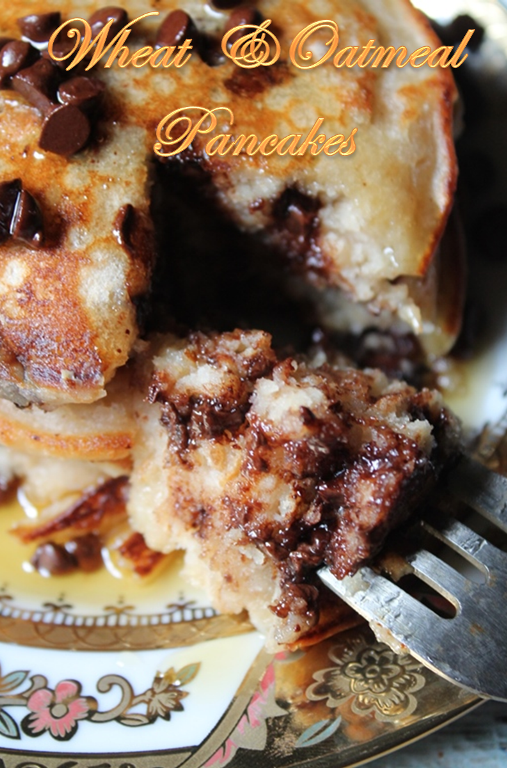 Preparation Time : 5 min
Cooking Time : 1 to 2 min per batch
Makes : 10 pancakes


Ingredients:
Wheat Flour / Atta – 1 cup
Instant Oats – 1/2 cup
Milk – 1 cup
Yogurt / Curd – 3 tblspn
Baking Powder – 2 tsp
Sugar – 2 tblspn
Olive Oil or Butter – 2 tblspn (if using butter, melt it)
Salt – 1/4 tsp
Chocolate Chips as needed
Honey or Maple Syrup as needed


Method:
Take milk, curd, salt, sugar and oil in a bowl. Mix well.
Take wheat flour, oats, baking powder in another bowl and mix well. Pour the wet ingredients into the dry and mix well.
Add in chocolate chips and mix well.
Heat oil in a pan, Pour small ladleful of batter and cook on medium heat till the bottom is golden. Flip over and cook for 45 sec to 1 min.
Remove and stack the pancakes. Now top with some chocolate chips and drizzle in lots of honey.
Serve hot.
Pictorial: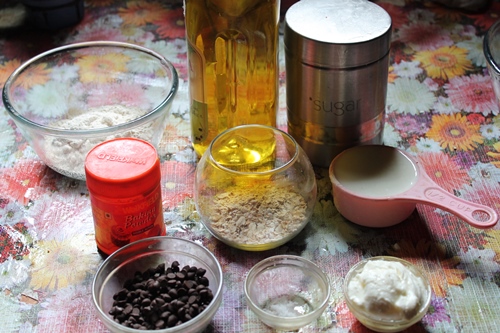 Take all your ingredients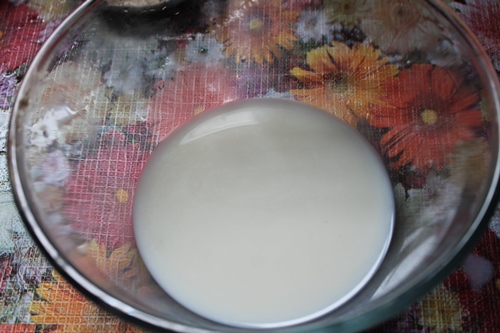 Take milk in a bowl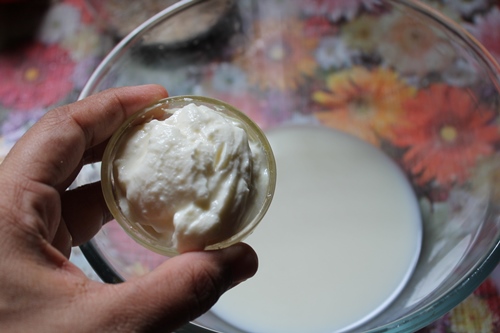 add in curd / yogurt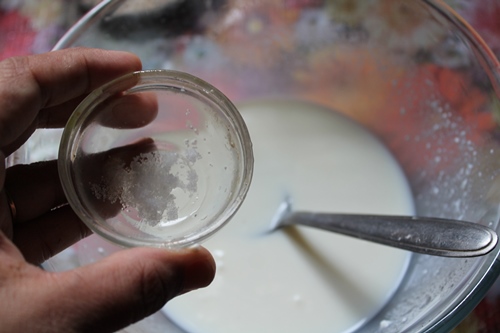 add some salt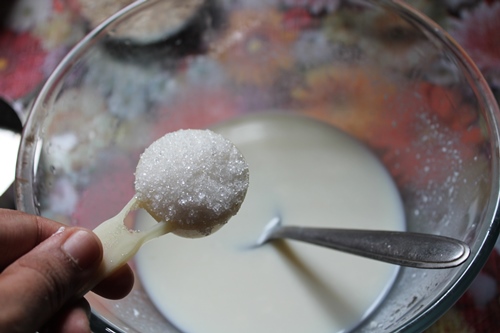 and some sugar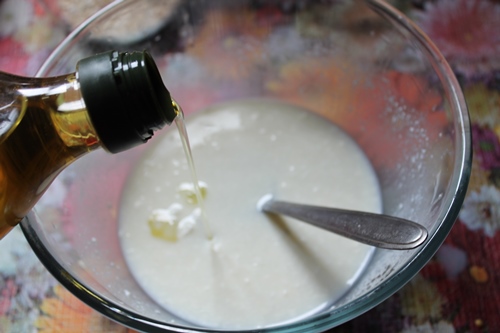 drizzle some oil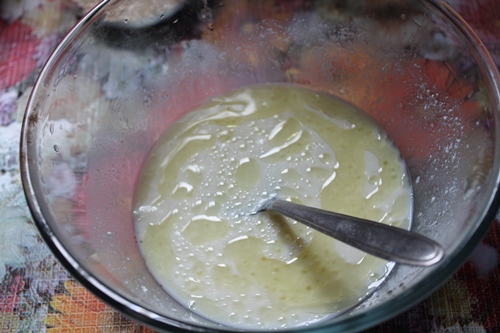 mix well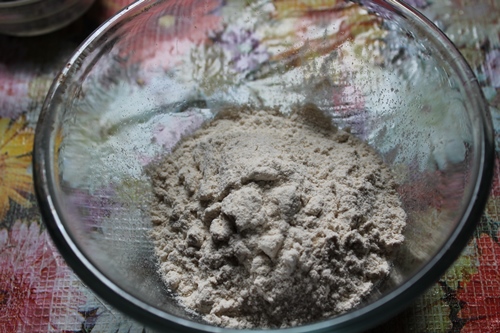 In another bowl, add in wheat flour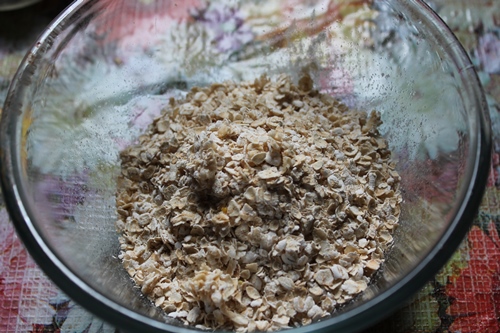 and oats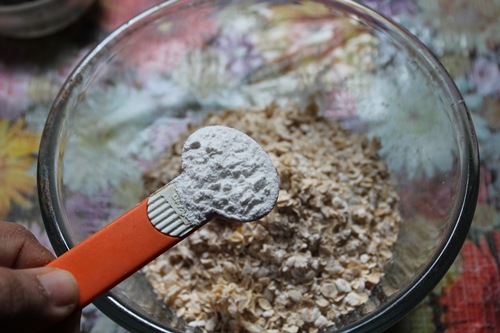 add in baking powder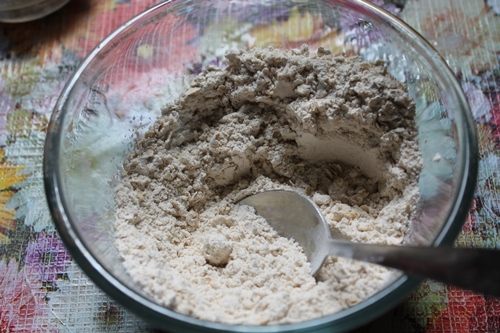 mix well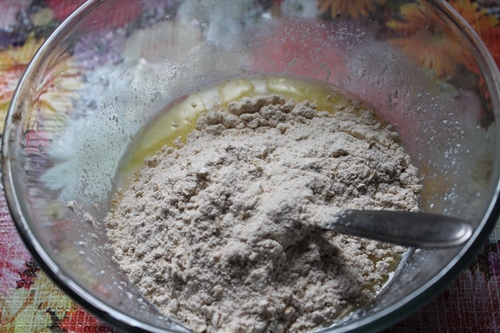 now add the dry ingredients into the wet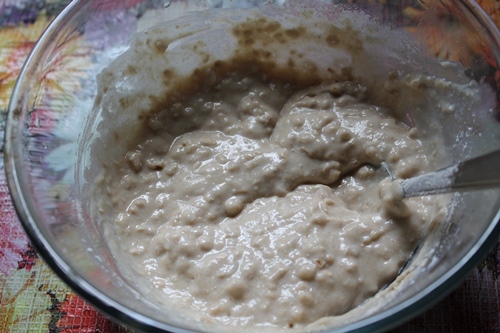 mix well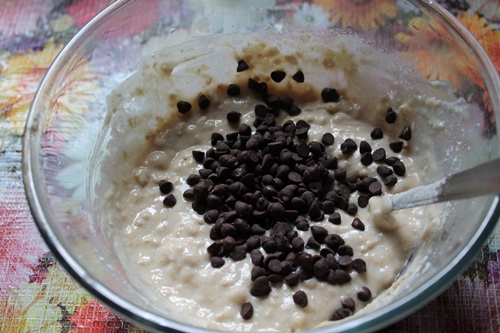 add in some chocolate chips, this is optional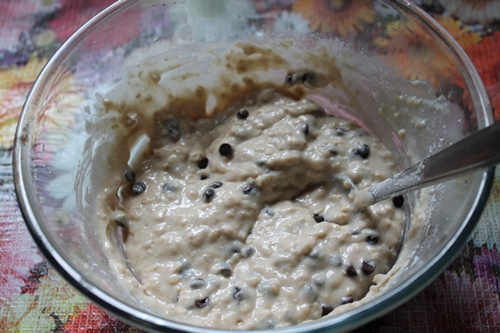 mix well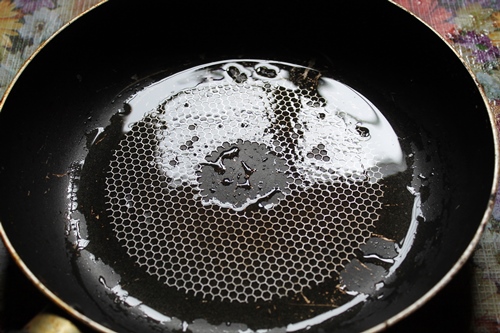 Heat some oil in a pan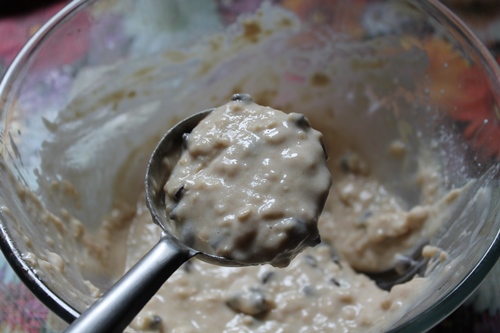 take a ladleful of batter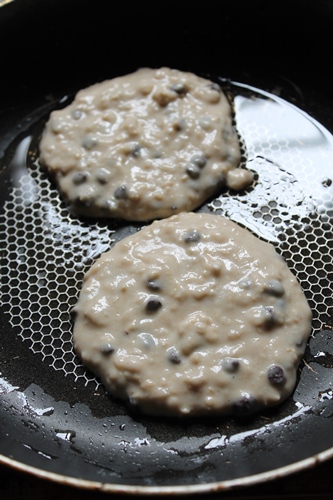 make small pancakes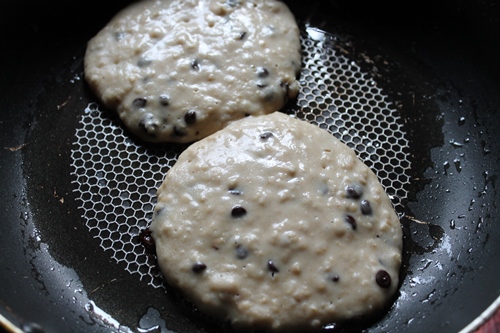 cook till the bottom turn light golden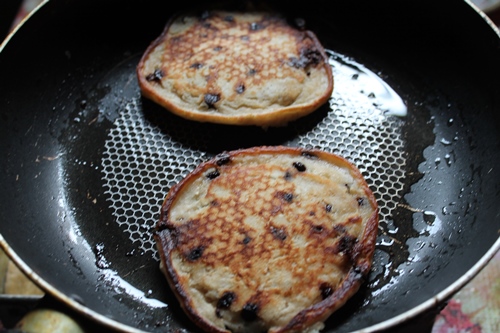 flip over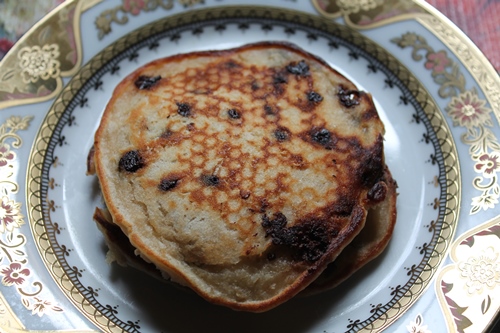 once it is cooked, remove it to a plate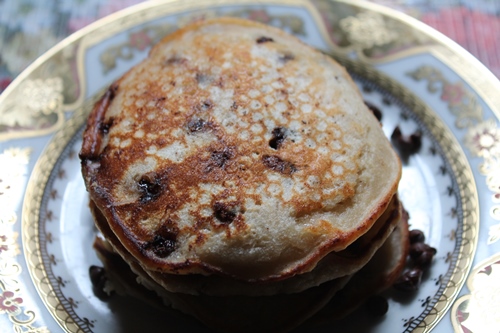 i made couple more and stacked it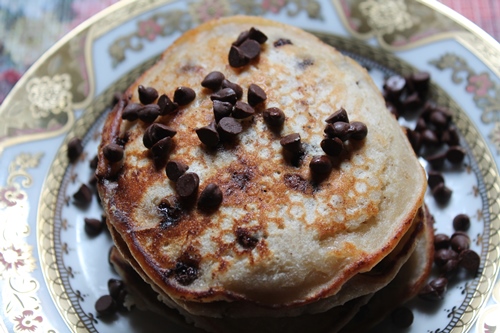 sprinkle some chocolate chips over the pancakes..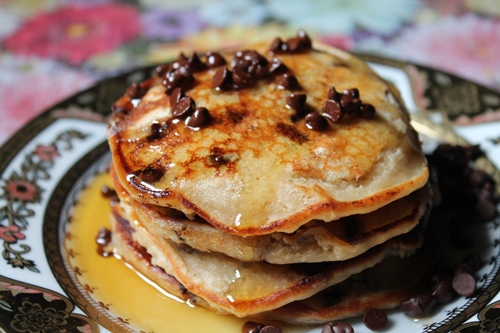 drizzle in lots of honey or maple syrup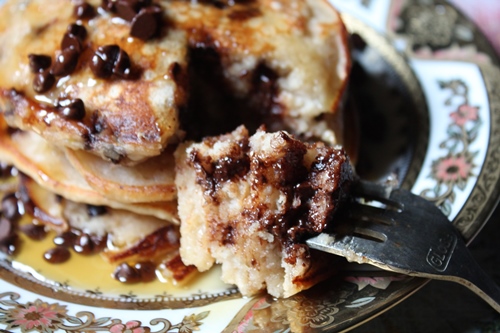 enjoy