This recipe has been in my mind for quite a long time..It is also called as Gothumai Halwa, Wheat Flour Halwa also..This recipe is a basic recipe and it turns out just perfect. I have another version of halwa which is made with whole wheat. Will be sharing it soon.
Hope you will try this out and let me know how it turns out for you..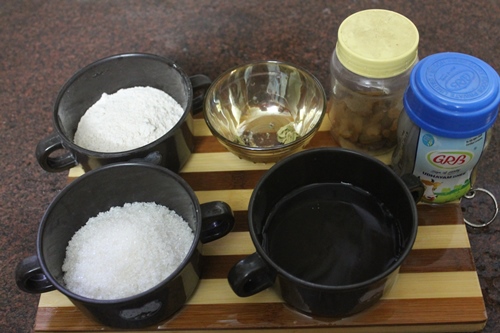 Take all your ingredients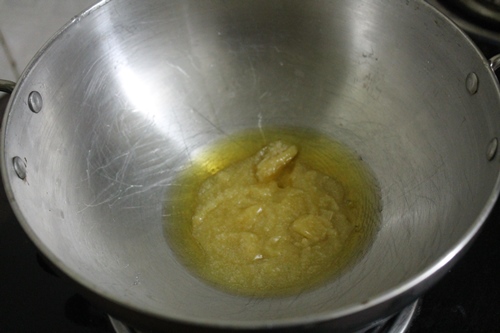 Heat 1/2 cup of ghee in a pan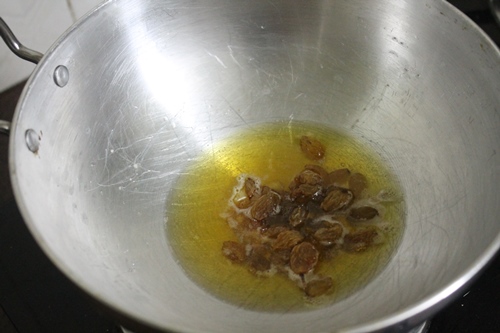 add in nuts and sultanas..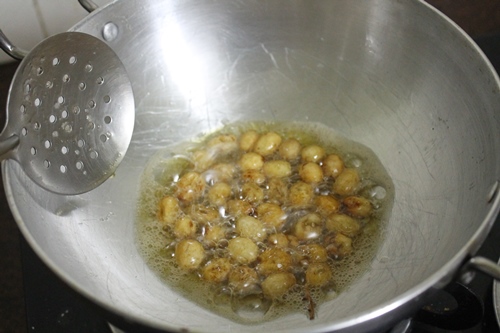 Fry them in oil..I used only kishmish, because i ran out of nuts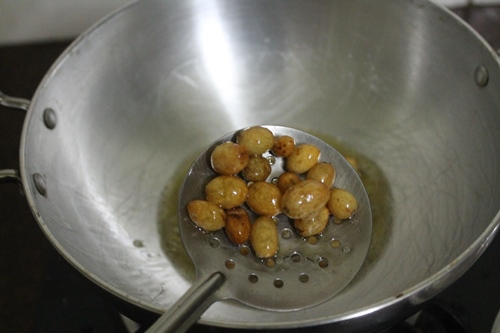 Drain and set aside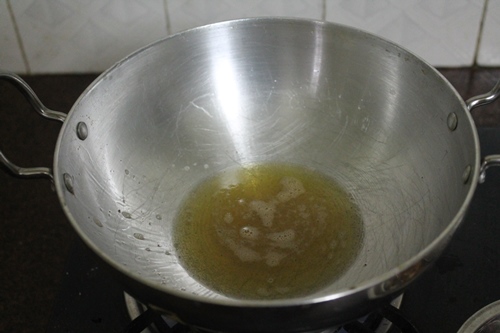 In the same ghee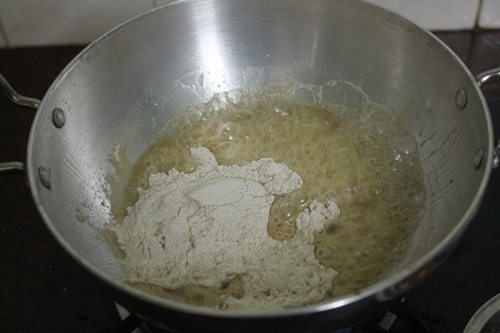 add in wheat flour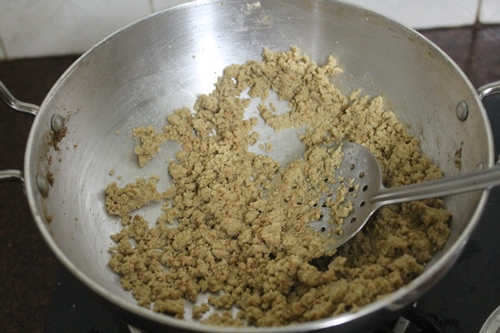 Keep roasting on a low flame till it gets nicely roasted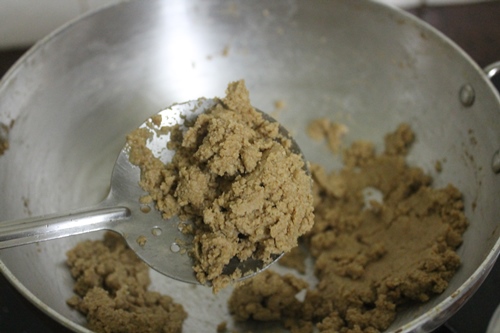 Now it is well roasted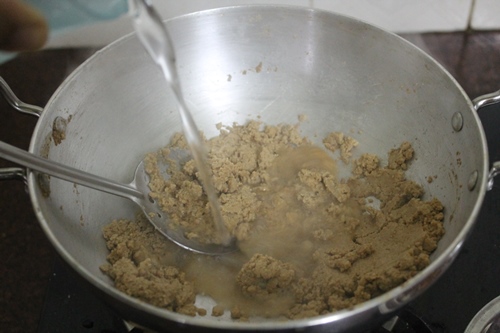 Add in water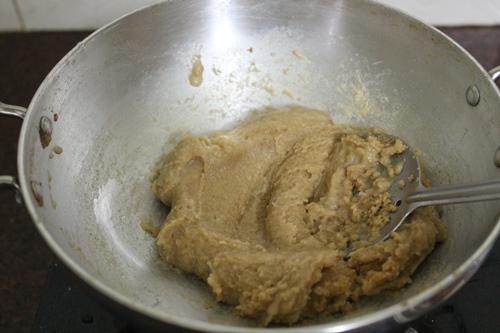 mix well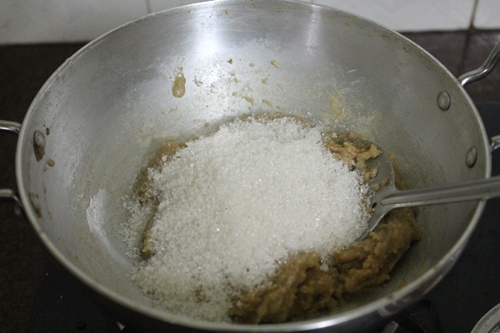 add in sugar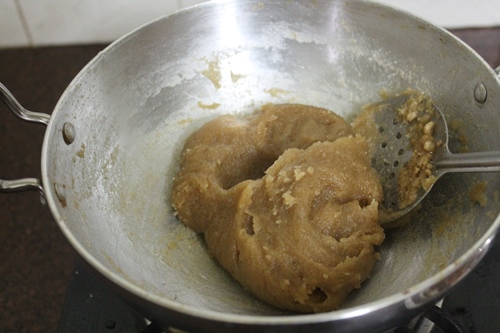 mix well..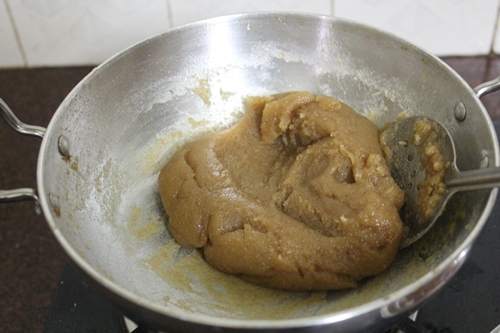 Keep stiring and keep mixing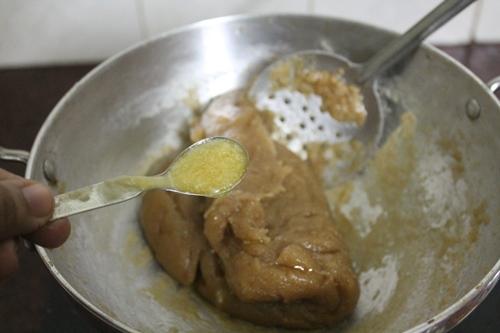 add a tblspn of ghee at a time and mix well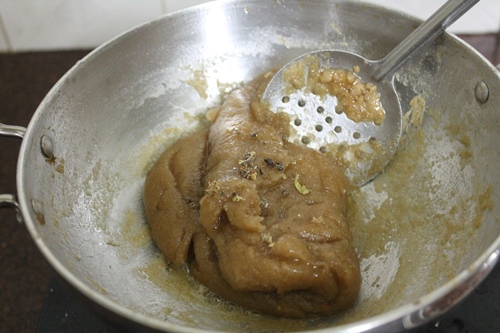 Add cardamom powder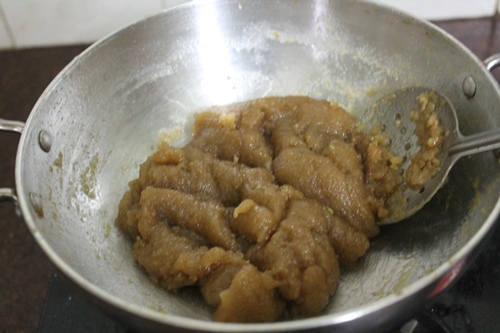 now you see the halwa is non sticky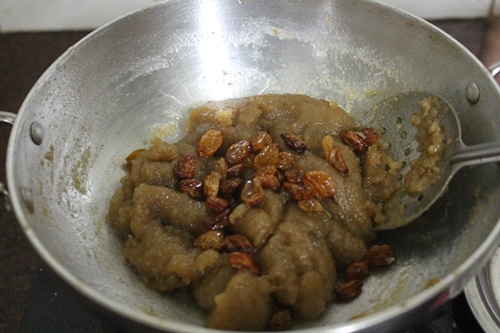 add in nuts and raisans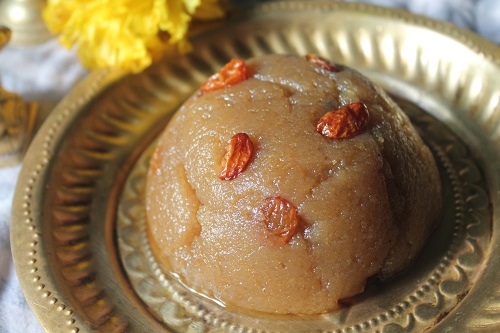 Serve