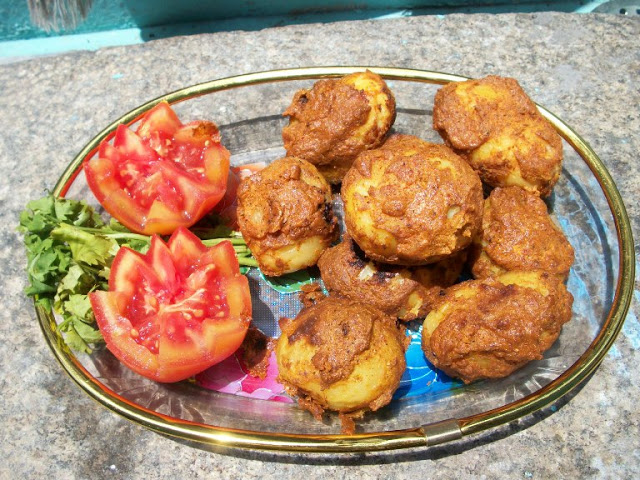 I love tandoori foods, I can live on tandoori chicken it is my favorite..One fine day i thought why not try the same recipe with potatoes and jumped into the preps..I was lucky on that day to have some baby potatoes and store bought tandoori masala on hand, so gave a try with that..And the result was so lip smackingly good..I totally enjoyed each bite of this yummy recipe..I made this specially on a rainy day and the potatoes are spicy and yummy..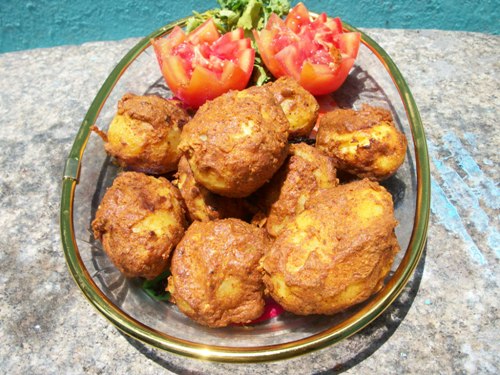 Hope you like it and let me know what you like..
Ingrediants:
Baby Potatoes – 15
Curd / Thick Yogurt – 1 cup
Tandoori Masala powder – 2 tblspn or to taste
Lemon Juice – 1 tblspn
Ginger Garlic Paste – 1 tblspn
Salt to taste
Oil- 1 tblspn
Method:
Take potatoes in a sauce pan. Add salt to it. Cover it with water. Bring it to a boil, Simmer and cook for 15-20 mins till potatoes are done. Drain and peel em.
Now in a bowl add curd, tandoori masala, ginger garlic paste, lemon juice, salt and mix well.
Add in the potatoes and mix well. Drizzle some oil and let it marinate for 4-6 hours or over night.
Preheat the oven to 250 degree C / 500 degree F.
Take a tray lined with foil. Spread some oil over that. Place the potatoes over this and bake it in the oven for 20 mins.
Flip over and spoon some more marinate over this and bake it again for 15 mins.
Remove and serve with a wedge of lemon.
Pictorial: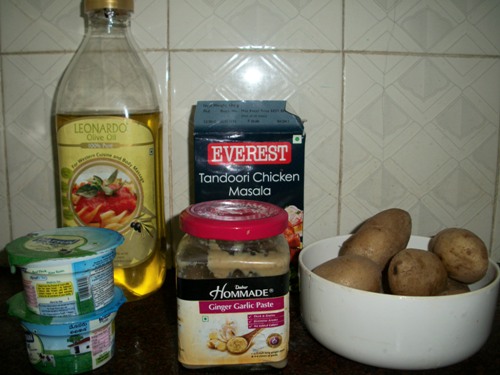 Take all your ingrediants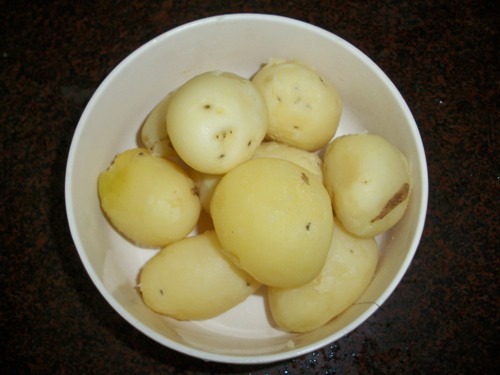 Boil the potatoes with some salt and Peel em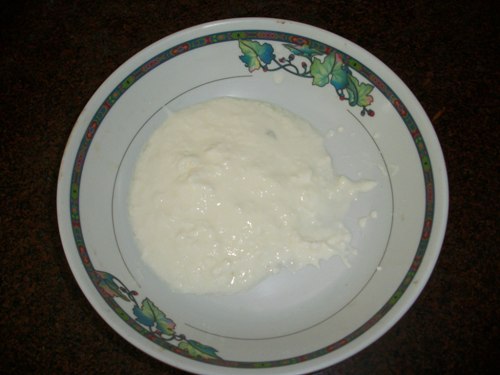 add curd to a bowl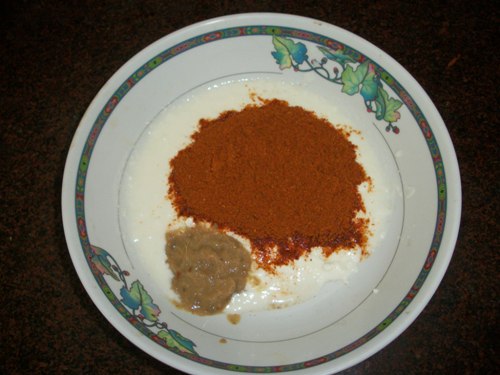 add in tandoori masala and ginger garlic paste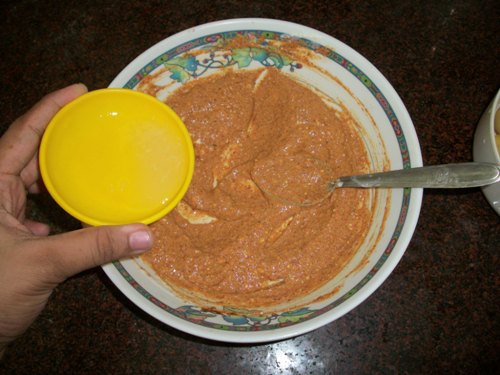 add some lemon juice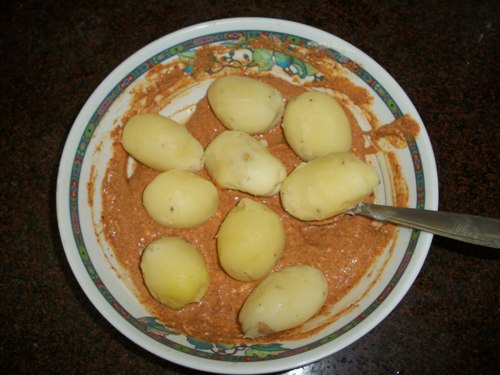 add potatoes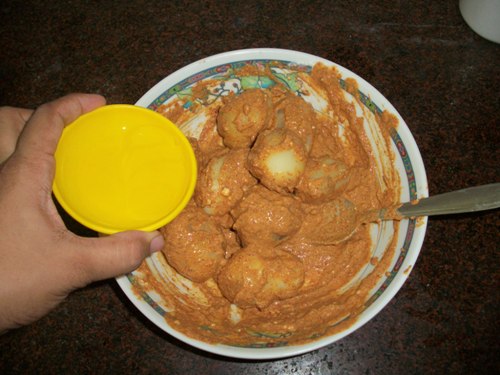 mix well..Drizzle some oil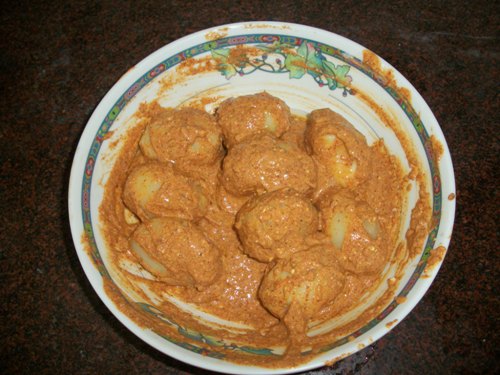 and mix well..let it marinate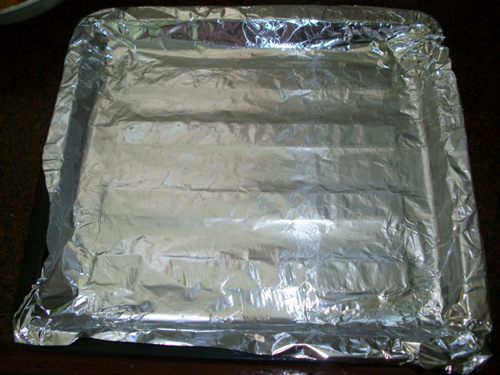 drizzle some oil over a foil lined tray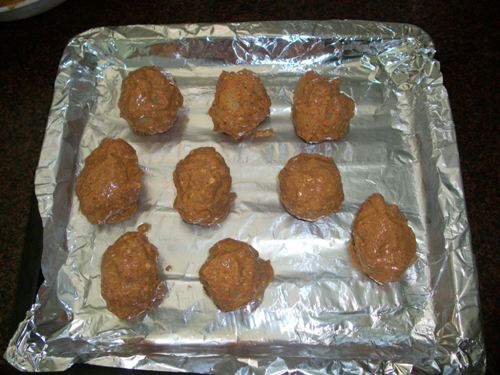 arrange the potatoes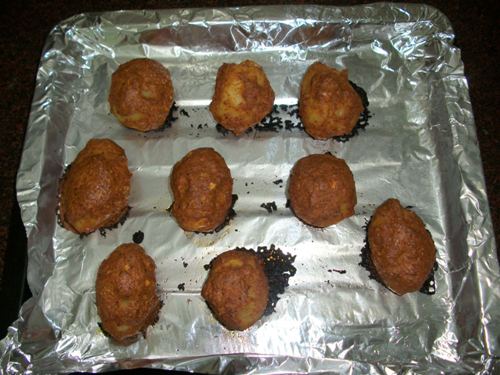 bake it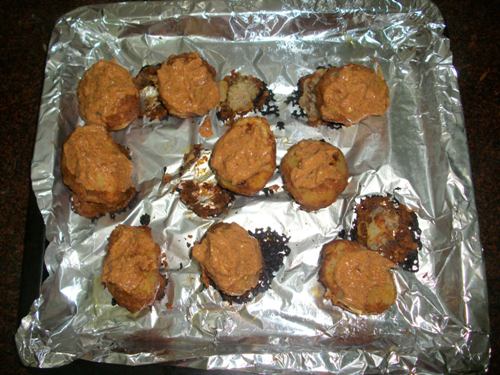 flip over..base with the remaining marinate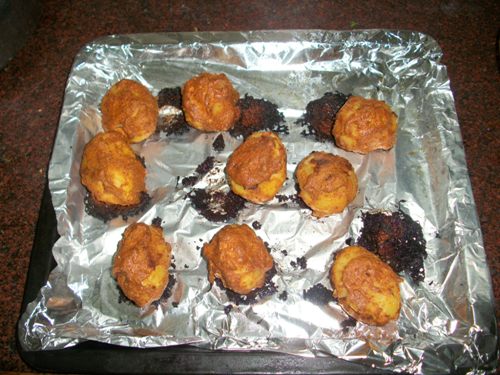 and bake it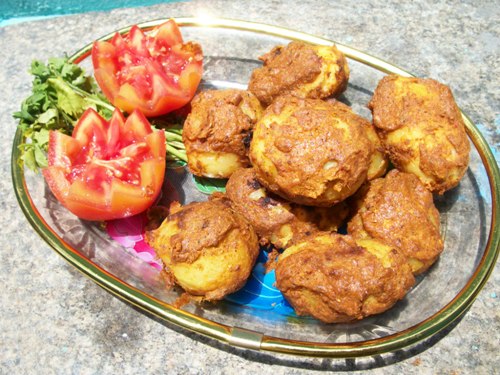 Serve
I am Aarthi, a happy homemaker, mom of two beautiful girls, married to my high school sweet heart. My goal is to teach people that cooking can be way more easier and joyful than they think. Yummy Tummy features recipes all over the world with step wise pictures which surely shows the ease of cooking.