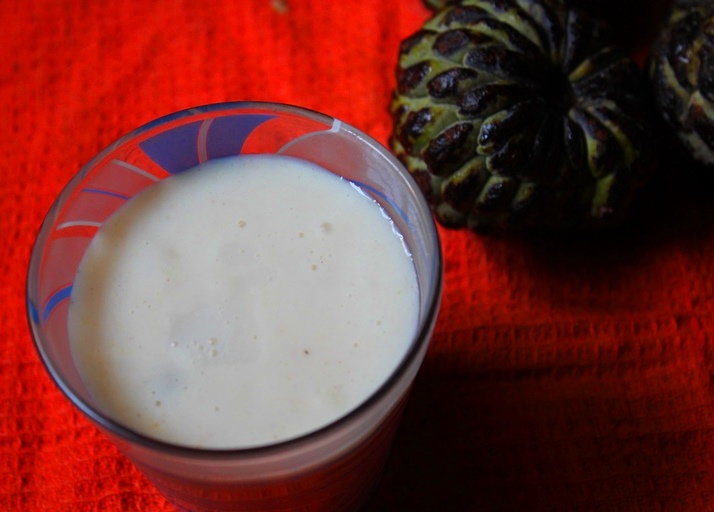 I have never heard about this milkshake untill my sister mentioned me this. She told me that she feeds her baby this milkshake and it taste really yummy too.. During out last shoppingh hubby picked few custard apple which was lying in the fridge. We normally eat them as it, it is such a pain to remove the seeds from the flesh. So when i wanted to make milkshake out of it, i found this trick from nithi's blog and loved it. So immediately tried it. The result was a creamy glassful of delicious drink.

You can feed this to your baby too, this milkshake can be started after 6 months, but dont add cow's milk untill your baby is 1 year..instead add breast milk or formula milk or simply leave it out..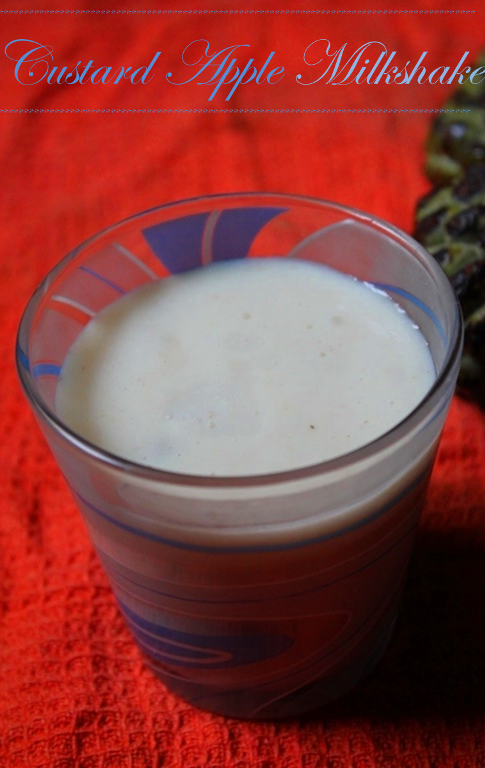 Preparation Time : 5 mins
Makes : 1 glass
Ingredients:
Custard Apple / Sitaphal – 1 Ripe
Sugar – 1 tblspn
Cold Milk – 1 cup
Method:
Crack open a custard apple, scoop the flesh from it it, take it in a blender, add in 1/4 cup of milk and pulse it few times this will remove the flesh from the seeds.
Now remove the seeds from the mixer jar.
Add sugar and more milk. Grind till it is frothy.
Pour into glass and serve immediately..
Pictorial: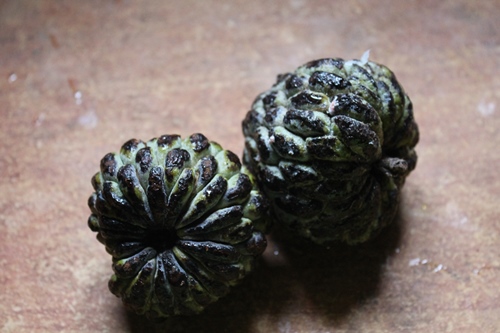 Take some ripe custard apple
crack them open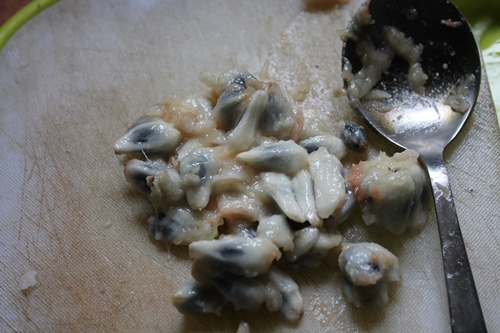 scoop out the flesh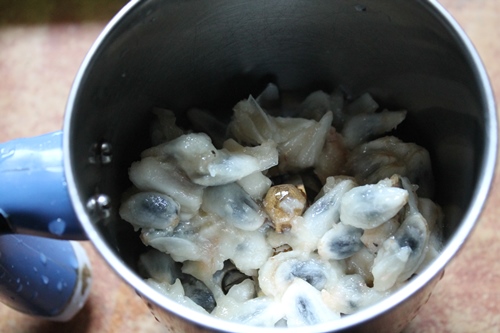 Take them in a blender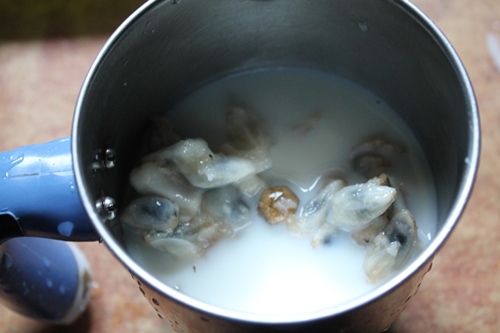 add some milk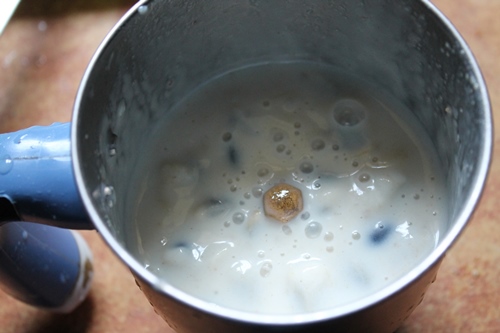 pulse it few times..DONT GRIND IT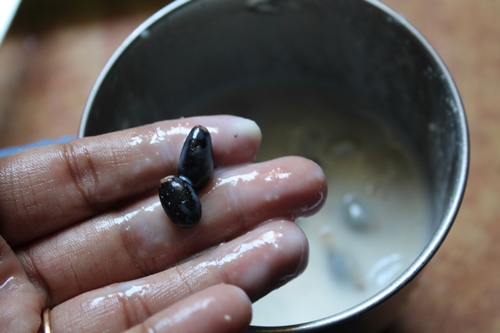 Now the seeds will come out of the flesh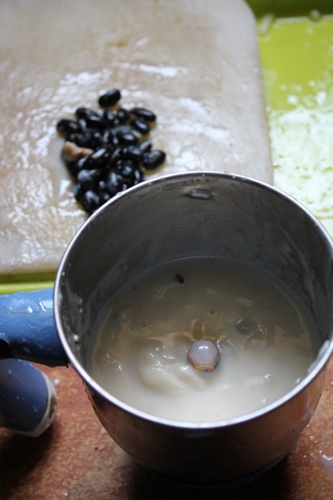 just fish them out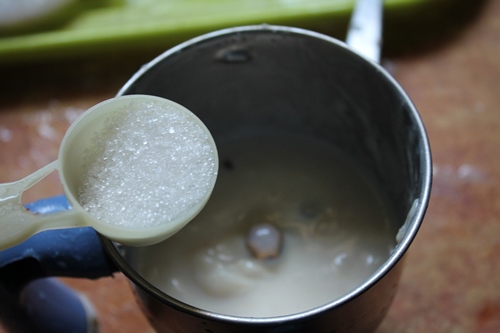 Now in the pulp, add in sugar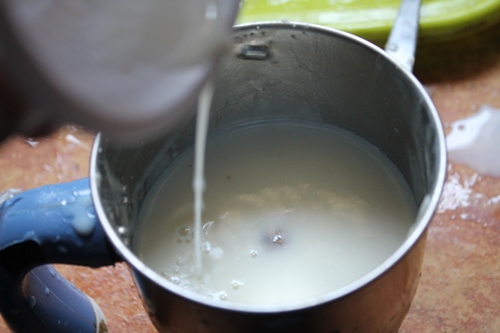 some cold milk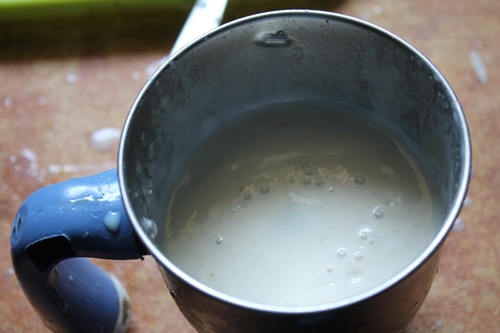 and puree them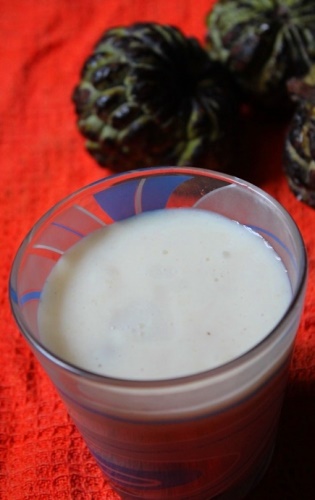 Pour into glasses and serve
I am Aarthi, a happy homemaker, mom of two beautiful girls, married to my high school sweet heart. My goal is to teach people that cooking can be way more easier and joyful than they think. Yummy Tummy features recipes all over the world with step wise pictures which surely shows the ease of cooking.