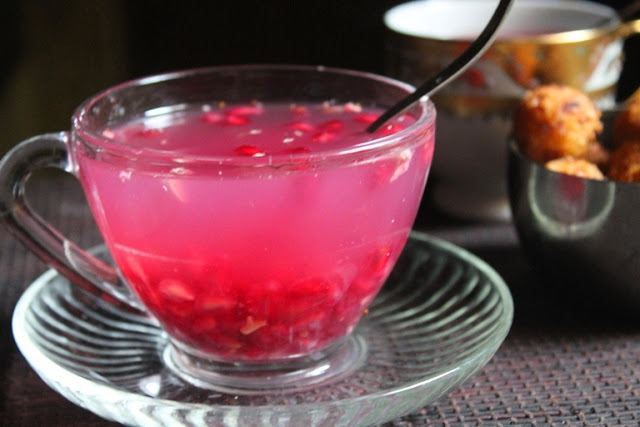 This is one recipe which i discovered recently. I had a bunch of pomegranates on hand, i was not sure what to make with them. Ofcourse i can eat them as it is, but i want to create some recipes using that. When i searched i came across this recipe from
maangchi channel
. If you haven't seen her shows you have to, she creates best korean dishes. And i love her.
I made this after seeing her show and instantly loved it, now it is my fridge standby, i have it all the time in fridge and make this whenever i feel little tired. I made a batch for my mom as well..She is loving it too, hope you will give this a try and let me know how it turns out for you..
Similar Recipes,
Mango Iced Tea
Ginger Cardamom Chai
Masala Chai
Grape Iced Tea
Mint tea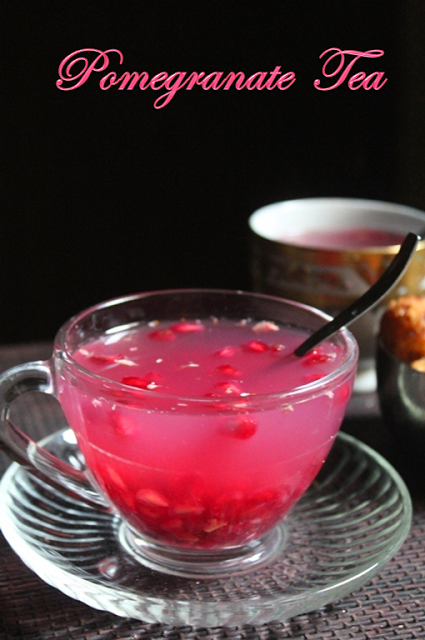 Preparation Time : 10 mins
Makes : 3 cups of syrup
Recipe Source: Maangchi


Ingredients:
Pomegranate – 3 big ones
Sugar – 3/4 cup
Water as needed for making tea
Method:
Take pomegranate and cut them in half. Use a spoon or ladle to bash the top of the pomegranate, this makes the seeds to come out.
Now take this in a bowl. Add in sugar and use a pestle to press it to bring the juice out. It will make the sugar dissolve and form like a syrup.
Now take this in a clean jar and store it in fridge for upto a month.
For making tea, boil water. Take some syrup in a cup and pour hot water over it, mix well and serve.
Pictorial: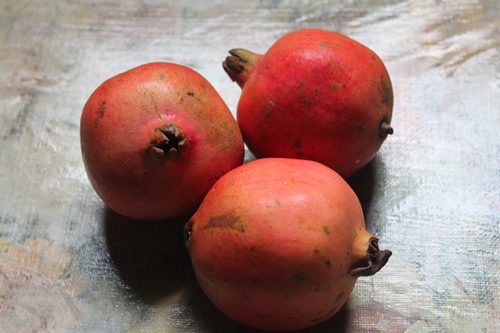 Take pomegranate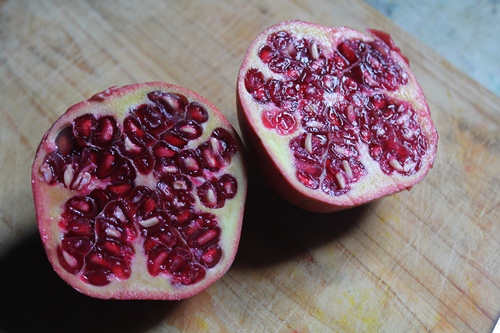 cut them in half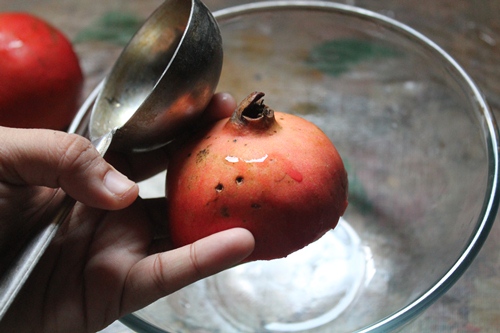 bash with the back of the spoon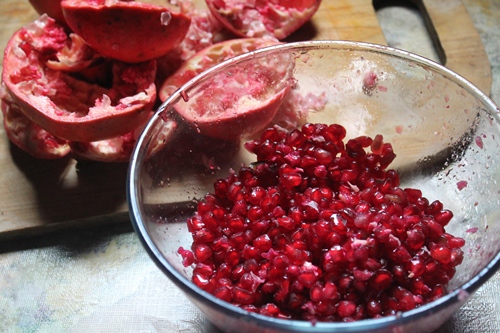 this makes the seeds to fall out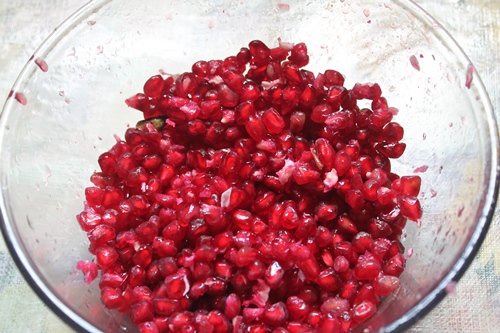 take the seeds in a bowl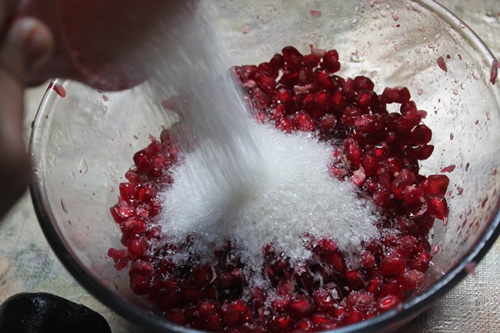 add in sugar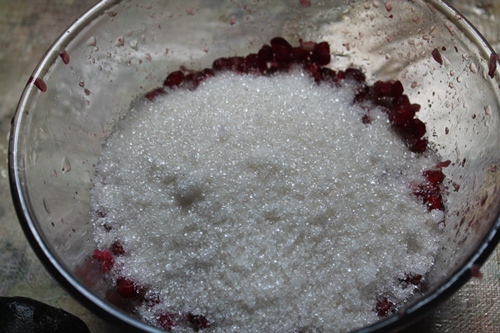 now that the sugar is added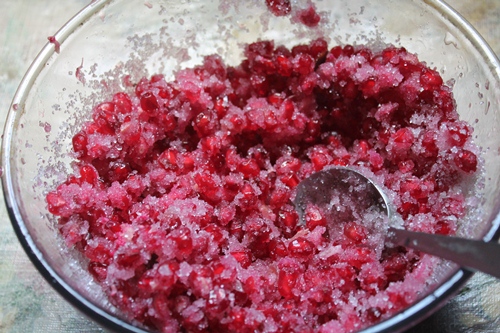 mix it once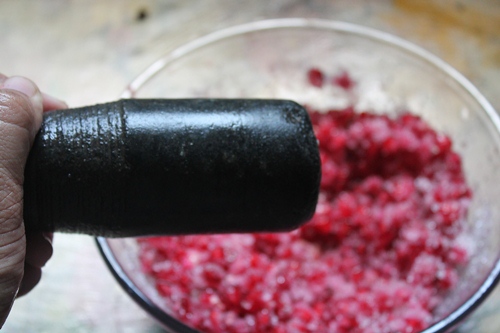 use a pestle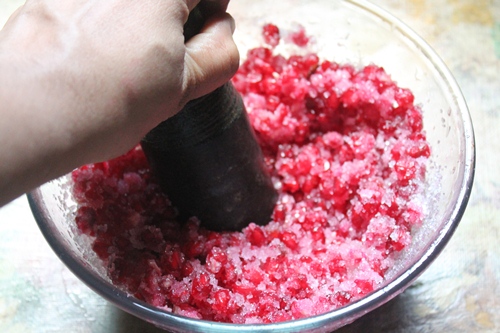 press it to release the juice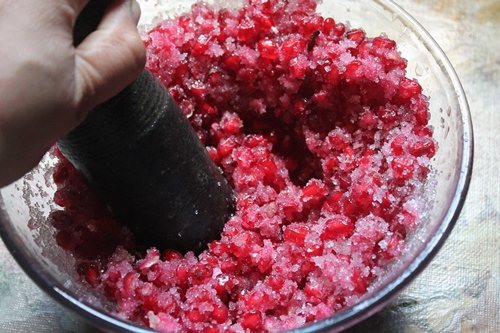 press it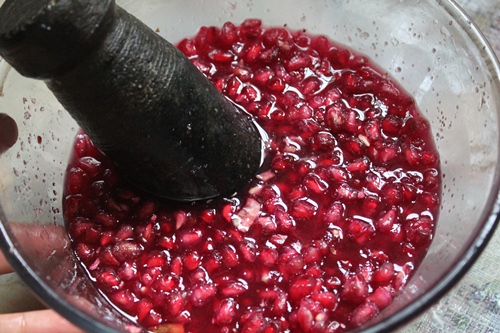 now the juice has come out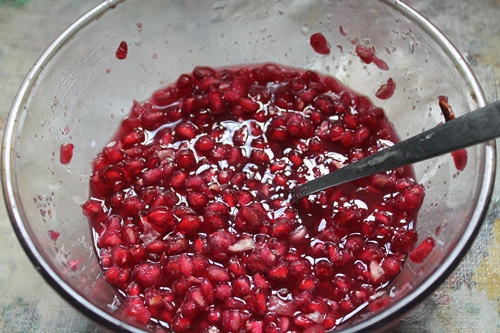 mix well..now the mix is done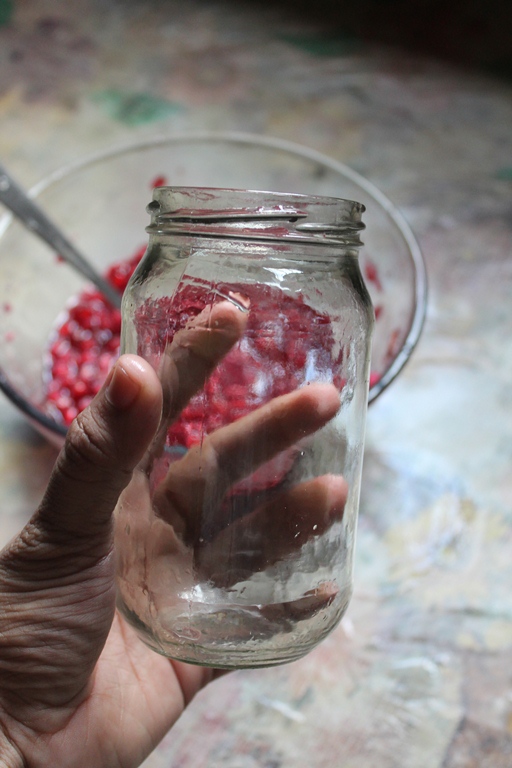 take a clean jar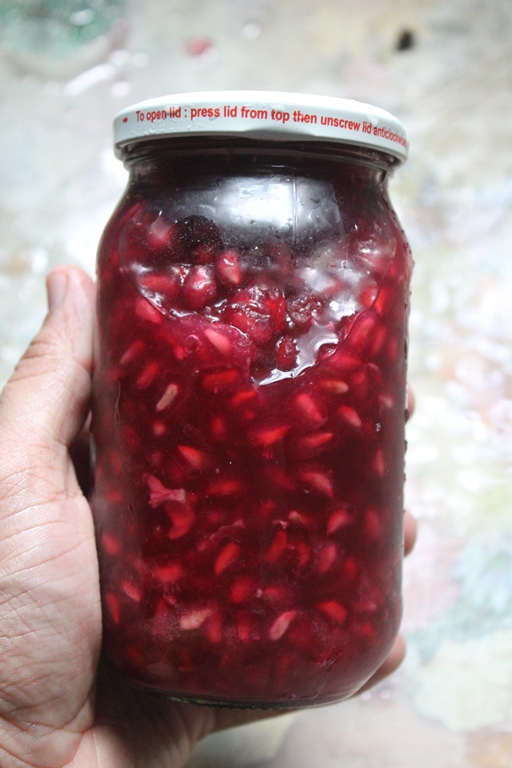 pour it in and store it in fridge for over a month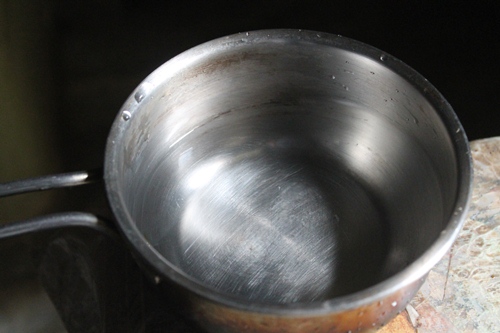 for making tea, bring water to a boil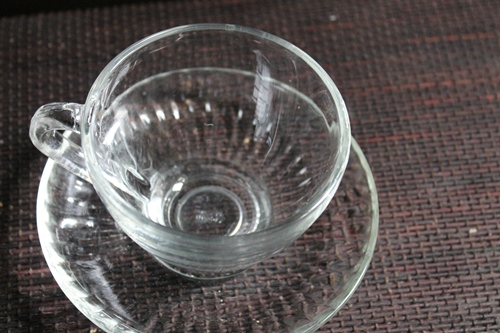 take a serving glass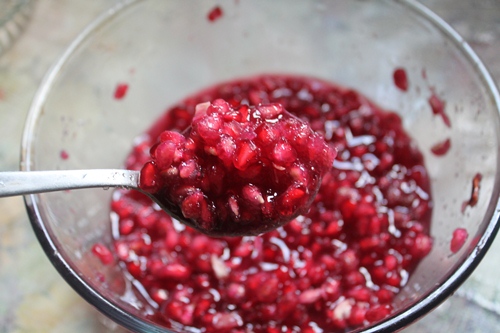 take a spoonful of mix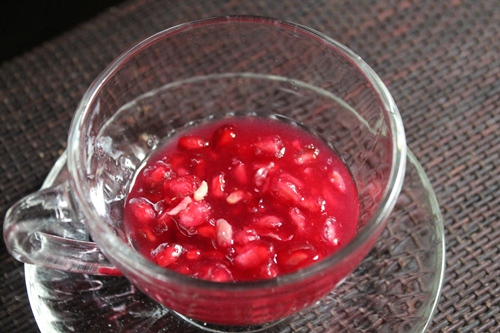 add some syrup as well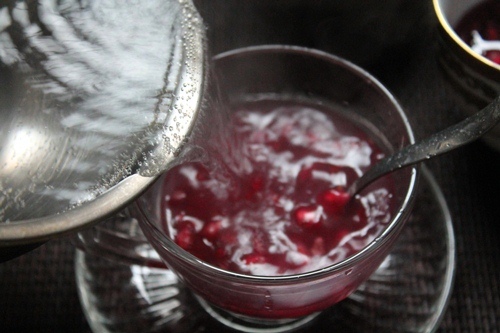 pour hot water over it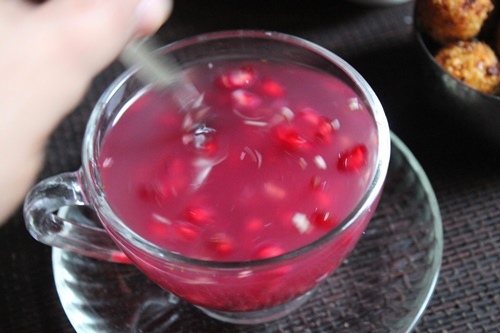 mix well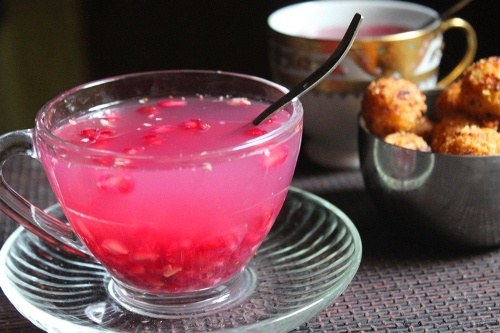 serve
I am Aarthi, a happy homemaker, mom of two beautiful girls, married to my high school sweet heart. My goal is to teach people that cooking can be way more easier and joyful than they think. Yummy Tummy features recipes all over the world with step wise pictures which surely shows the ease of cooking.