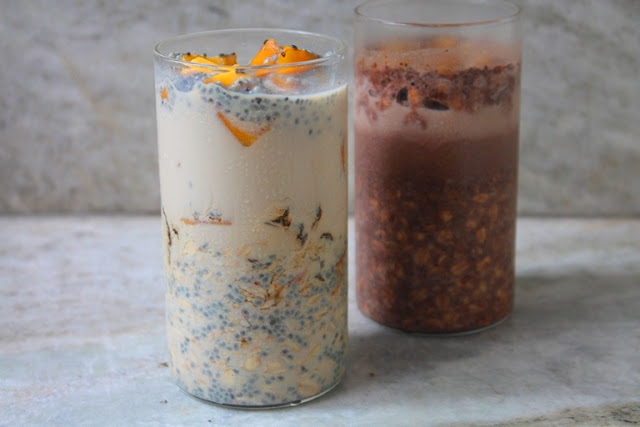 This overnight oatmeal recipe is so popular right now. It is spreading all over the internet like fire. I can see it a lot these days. This is my first trial and i love it, it is so easy to make plus it is great on those busy morning hours when you dont have time to make breakfast. You can just grab a jar and go.
Similar Recipes,
Orange Oatmeal
Apple Oatmeal
Banana Oatmeal
Strawberry Oatmeal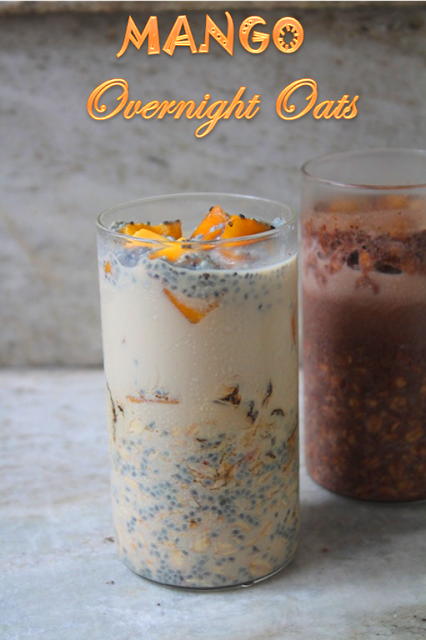 The flavours and ingredients you add in this totally depends upon you, you can add whatever you like. I have plans to make many more flavours in the future so stay tuned.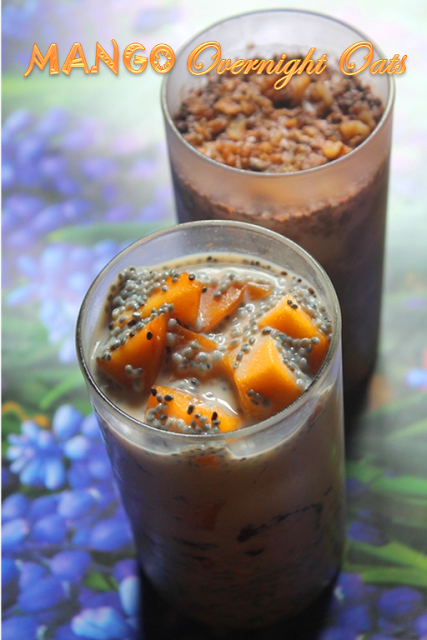 Hope you will give this a try and let me know how it turns out for you..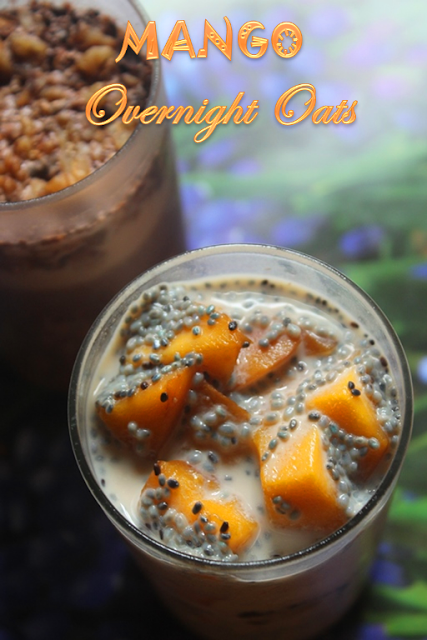 Preparation Time : 5 mins
Makes: 1 Jar


Ingredients:
Rolled Oatmeal – 3 tblspn
Chia Seeds / Sabja – 1 tblspn
Salt a pinch
Honey / Maple Syrup / Agave – 2 to 3 tblspn
Soy Milk / Milk / Water – 1 cup
Dried Fruits – 3 tblspn
Ripe Mangoes – 1/2 cup
Method:
Take all ingredients in a bowl, cup or a jar and mix well. Place a lid and let it sit in the fridge for few hours or overnight.
Next day enjoy it cold.
Pictorial: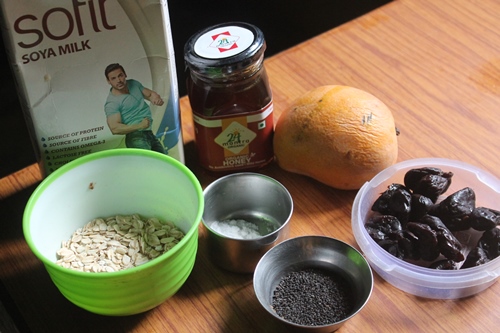 Take all your ingredients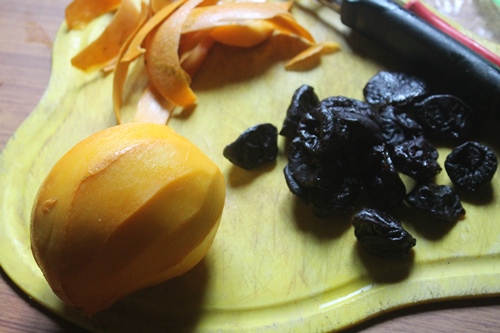 peel mangoes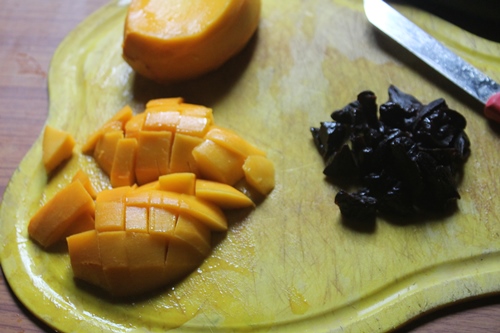 chop them, chop up some prunes, you can use any dried fruits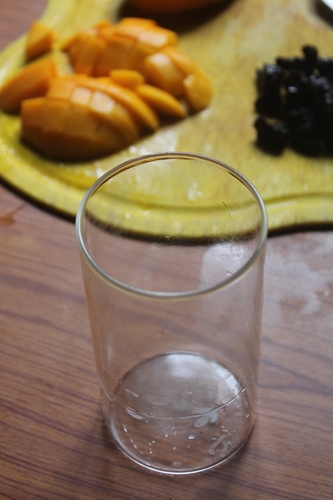 take a jar or a glass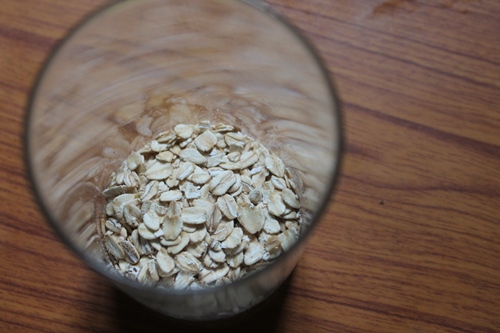 spoon in oats, i used rolled oats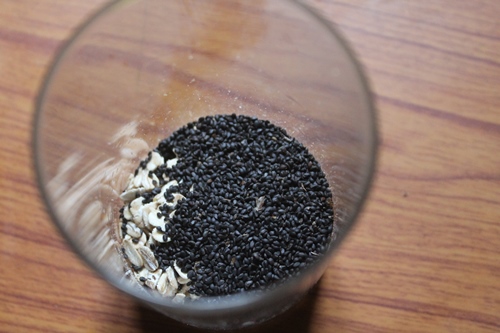 add chia seeds or sabja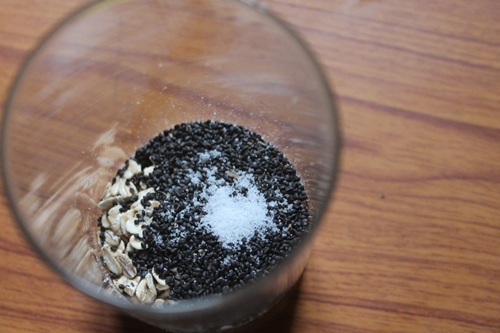 add salt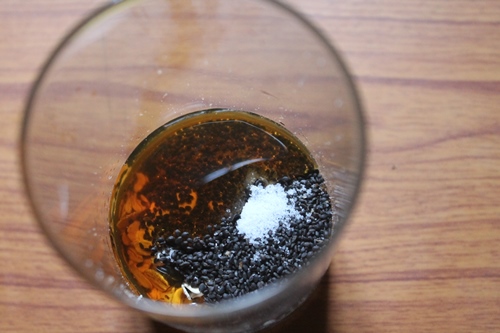 add honey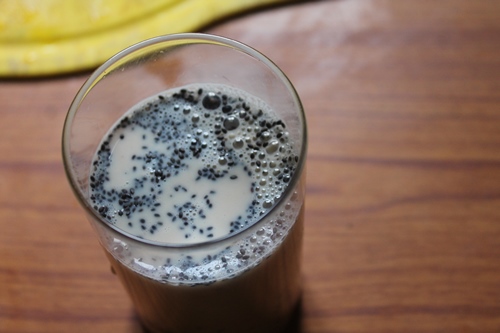 add milk, i used soy milk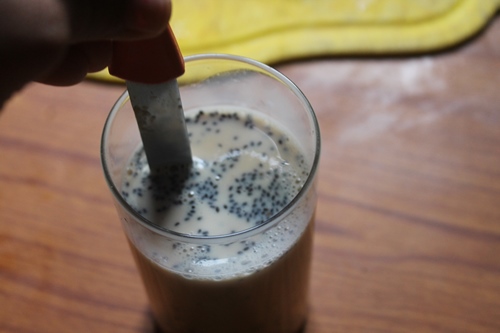 mix well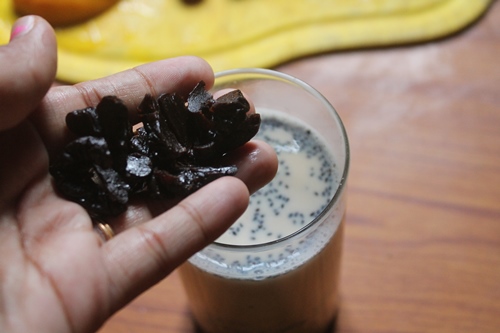 add chopped prunes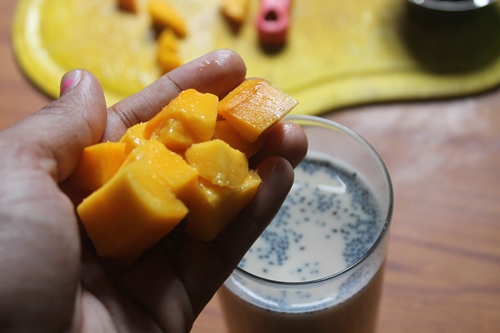 add chopped mangoes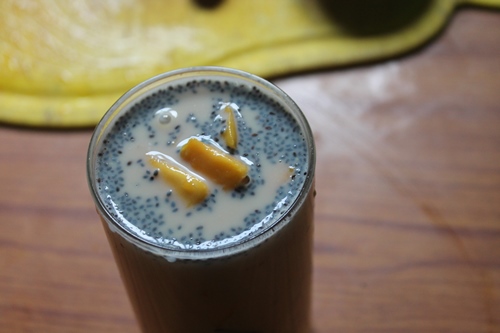 done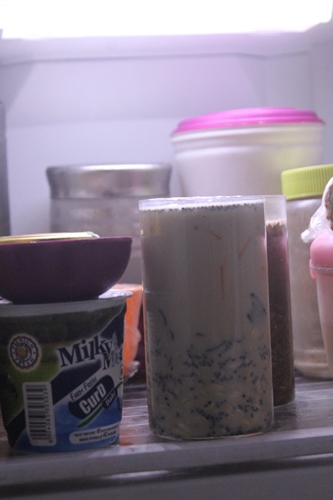 put it in fridge and let it set overnight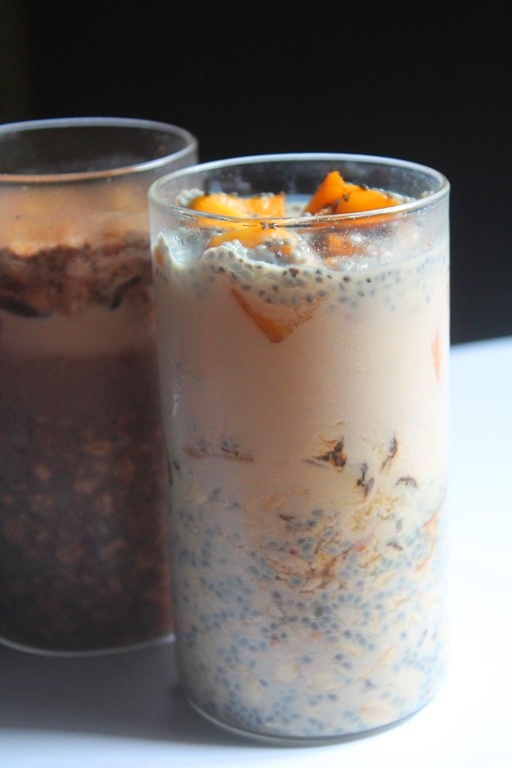 now mix and enjoy
I am Aarthi, a happy homemaker, mom of two beautiful girls, married to my high school sweet heart. My goal is to teach people that cooking can be way more easier and joyful than they think. Yummy Tummy features recipes all over the world with step wise pictures which surely shows the ease of cooking.