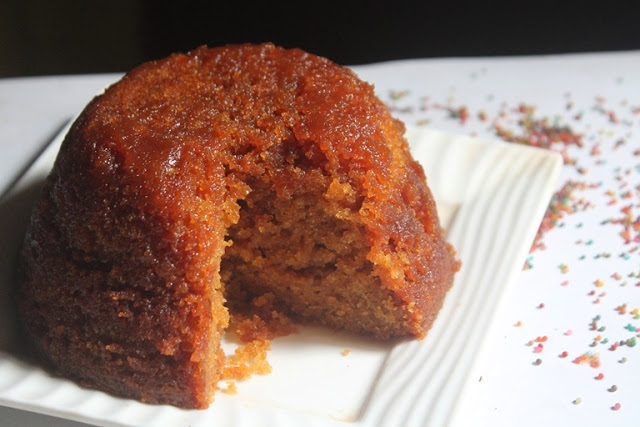 This is one of the classic pudding recipe. It is so good, when i say it is good then it is wonderful. I am not a big cake eater, but this one is total different it is delicious very caramely and tasty. I am sure it taste amazing with custard sauce. This pudding is just so moist and decadent.
Similar Recipes,
Steamed Chocolate Cake
Steamed Idli Cake
Orange Jelly
Strawberry Jelly
Mango Pudding
Sago Pudding
Apple Pudding
Finger Jello
Broken Glass Pudding
Rose Pudding
Layered Finger Jello
Jelly Roll Ups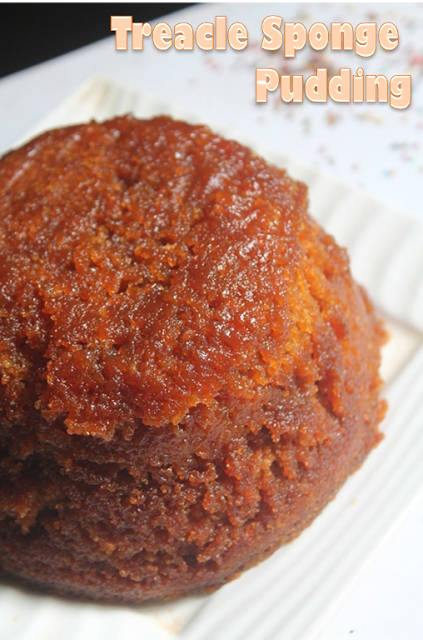 This taste amazing with
Butterscotch Sauce
Caramel Sauce
Icecream
Custard Sauce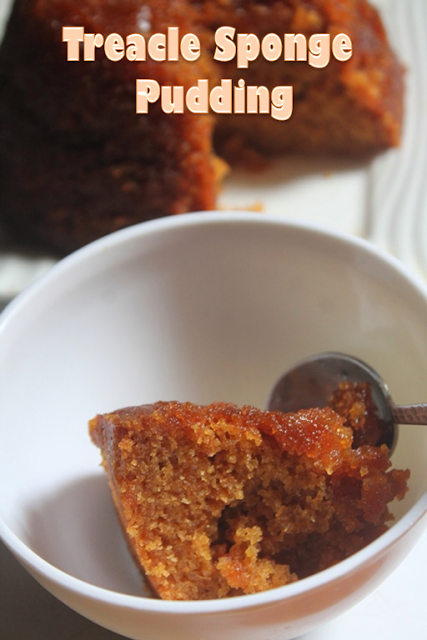 Hope you will give this a try and let me know how it turns out for you.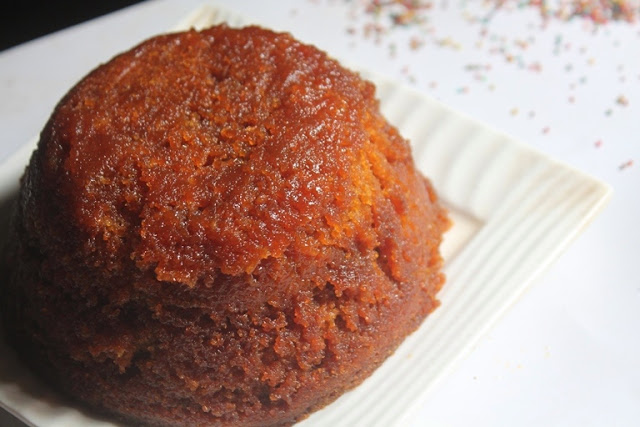 Preparation Time : 15 mins
Steaming Time : 2 hours
Serves: 5 to 6
Recipe Source: Tesco


Ingredients:
Self-Rising Flour – 1 1/2 cup / 180 grams (check notes for alternates)
Unsalted Butter – 3/4 cup / 175 grams
Brown Sugar – 175 grams
Baking Powder – 1 tsp
Golden Syrup – 3 tblspn + 3 tblspn (check notes for alternates)
Vanilla Essence – 1 tsp
Eggs – 3
(My 1 cup measures 240 ml)
GOLDEN SYRUP RECIPE HERE
SELF RISING FLOUR RECIPE HERE





Method:
Take a heat safe glass bowl or pudding bowl. Line the bottom with a circle of parchment paper and grease it well with oil or butter. Now pour in 3 tblspn of golden syrup into the pudding bowl and set aside.
Now in a mixing bowl, take butter, brown sugar, vanilla, golden syrup and mix well till creamy.
Add in eggs and mix well.
Add in flour, baking powder and mix well.
Spoon this into the bowl.
Take a parchment paper and grease it with oil or butter. Place it over the pudding bowl and place a sheet of foil over it and press it well. Now seal with a elastic band.
Now take a large pot, fill with water 1/2 way, place a plate in the bottom. Place the bowl on top and cover with a lid. Bring it to a boil and simmer for 2 hours.
Now insert a toothpick to check whether the pudding is done.
Now remove it from pot and cool for 5 mins. Now run a knife around the edges.
Invert it over a plate.
Serve with icecream, cream or custard,
Notes:
1)If you dont have self rising flour, it is easy to make. Check this link. Or use 1 1/2 cup of plain flour (maida) and add in a total of 2.5 tsp of baking powder and 1/4 tsp of salt to the recipe.
2)If you dont have golden syrup, you can make your own, Recipe here. Or you can use any jam, honey, marmalade.
Pictorial: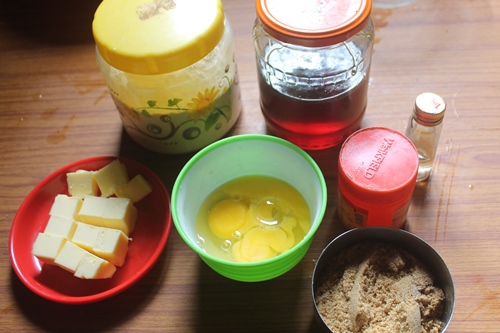 Take all your ingredients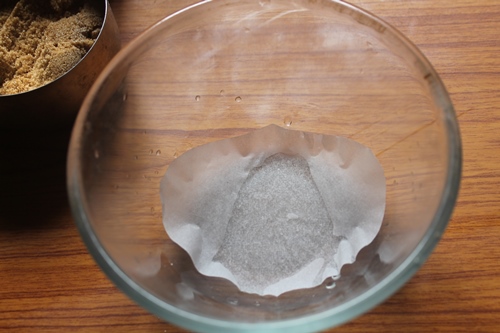 first lets prepare the pudding bowl, take a heat safe bowl and line it with a circle of parchment paper in the bottom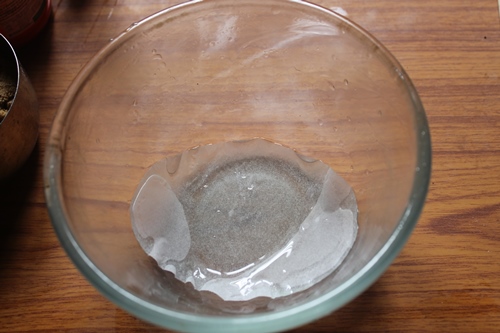 grease the bowl with oil or butter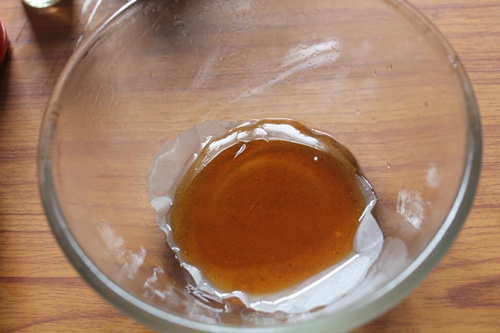 now set this aside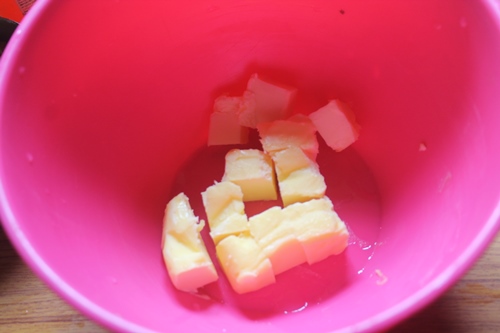 Take butter in a bowl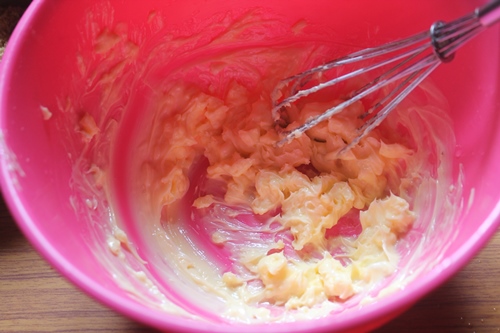 whisk till creamy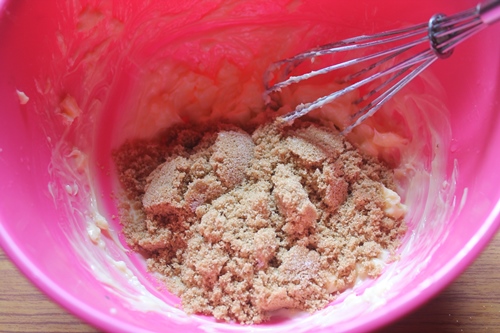 add brown sugar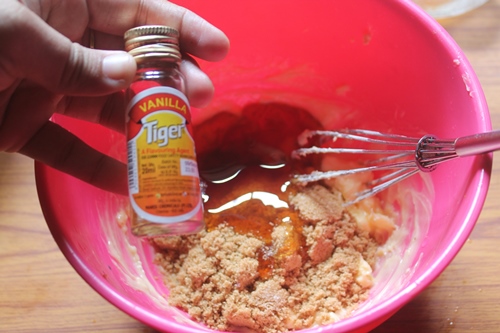 add vanilla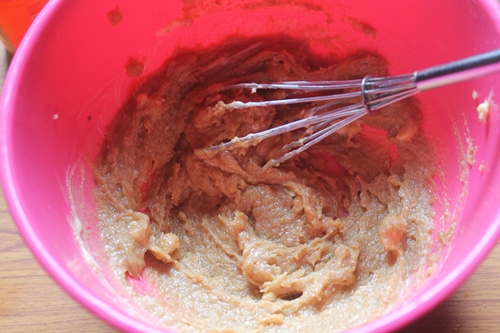 mix well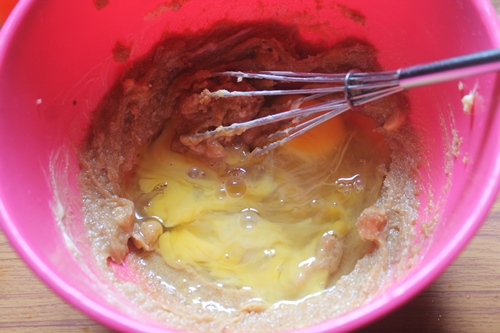 add in eggs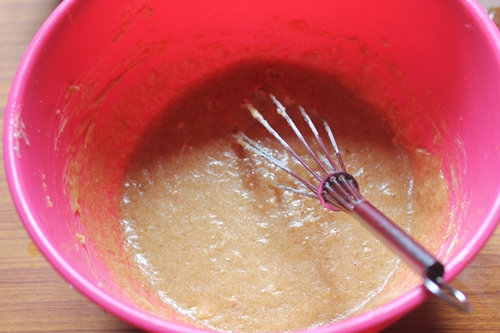 whisk well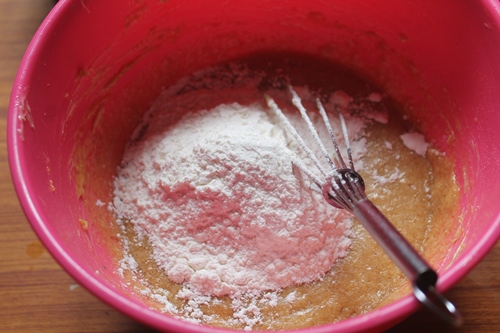 add in self rising flour…Recipe here or you can
check the notes for alternates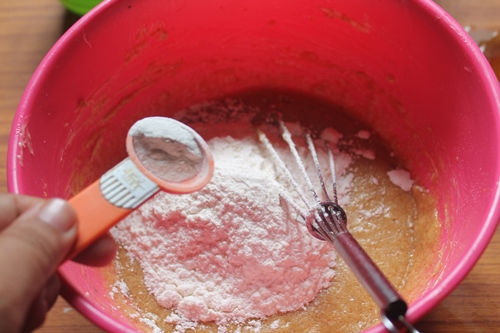 add in baking powder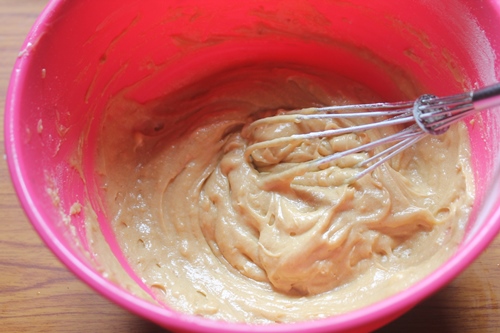 mix well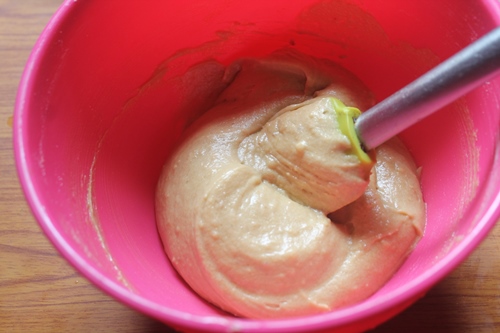 fold gently to combine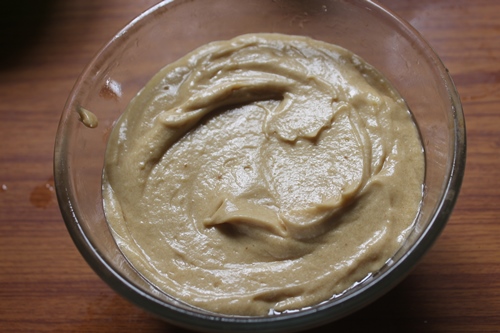 transfer this to a bowl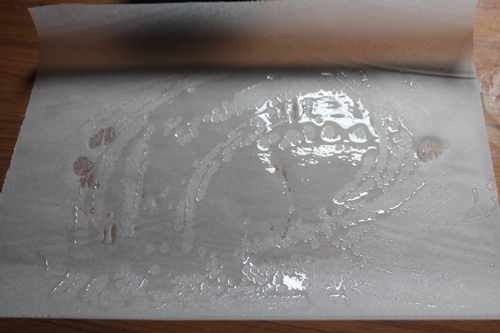 now take a sheet of parchment paper and grease it with oil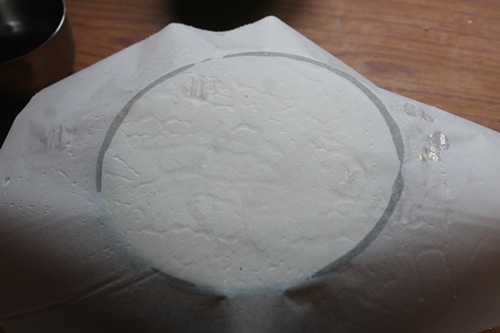 place over the pudding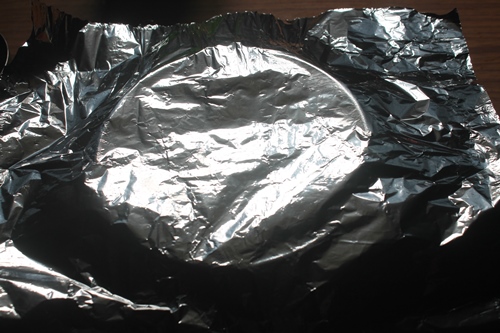 place a layer of foil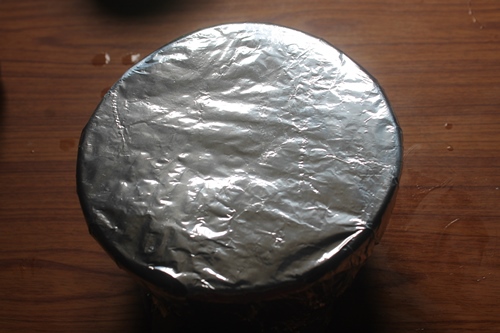 cover it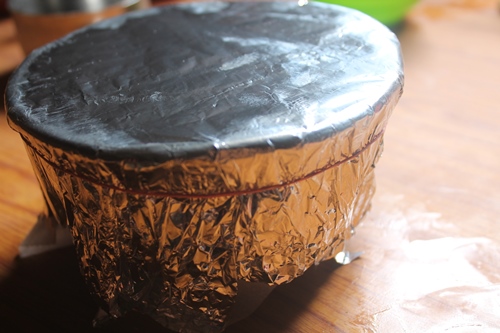 seal it with a elastic band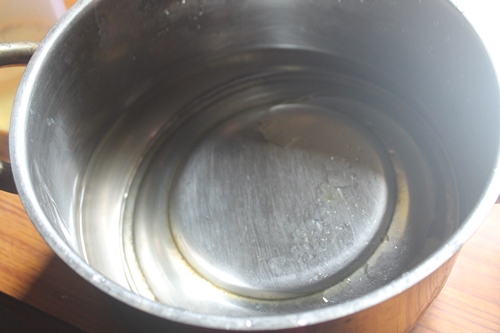 take a pot and fill with water , place a plate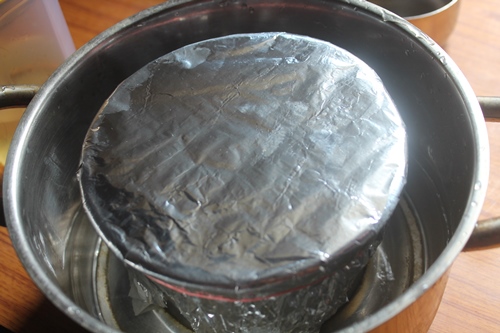 place the pudding bowl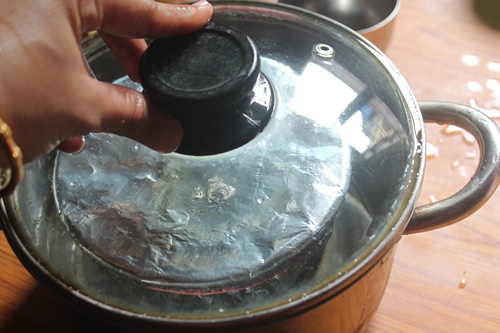 cover with a lid and steam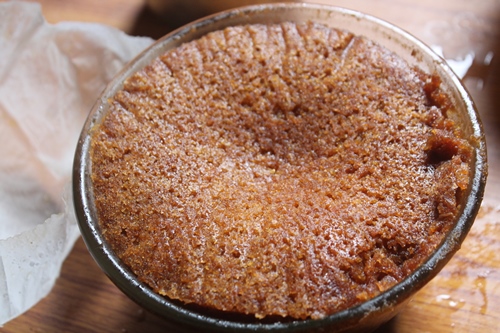 now it is steamed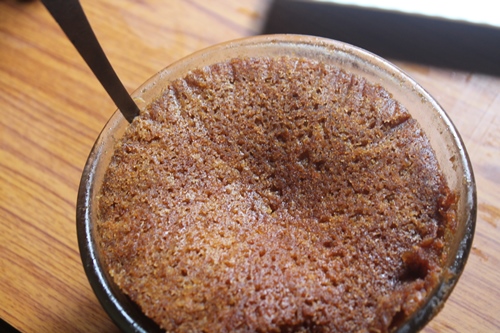 run a knife around the sides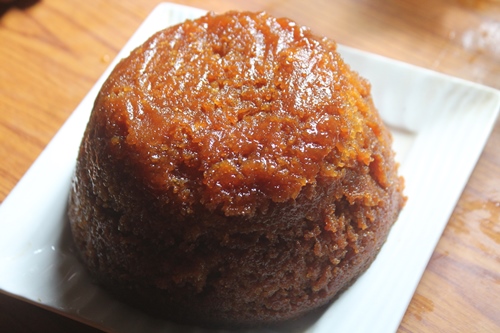 invert it to a plate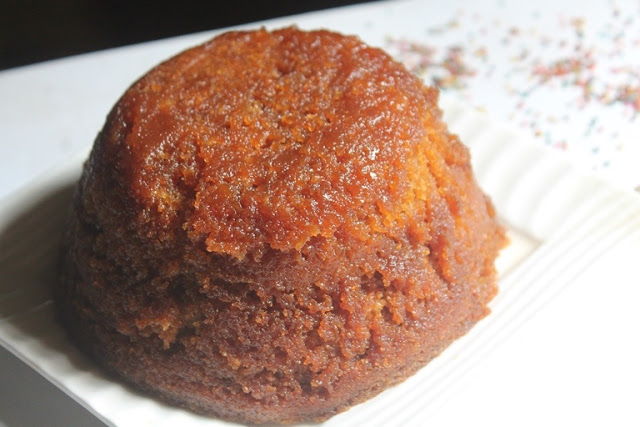 Serve warm with icecream or custard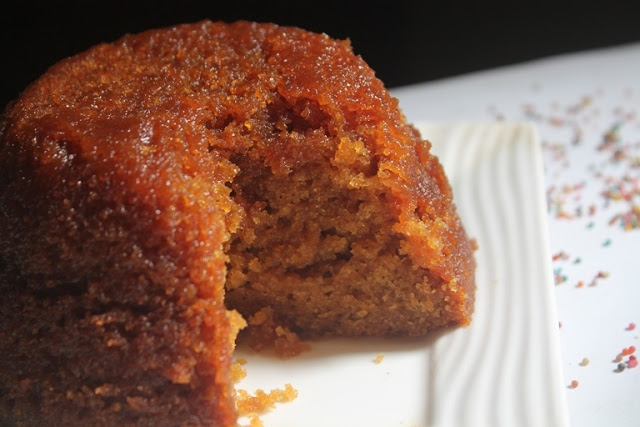 Enjoy
I am Aarthi, a happy homemaker, mom of two beautiful girls, married to my high school sweet heart. My goal is to teach people that cooking can be way more easier and joyful than they think. Yummy Tummy features recipes all over the world with step wise pictures which surely shows the ease of cooking.