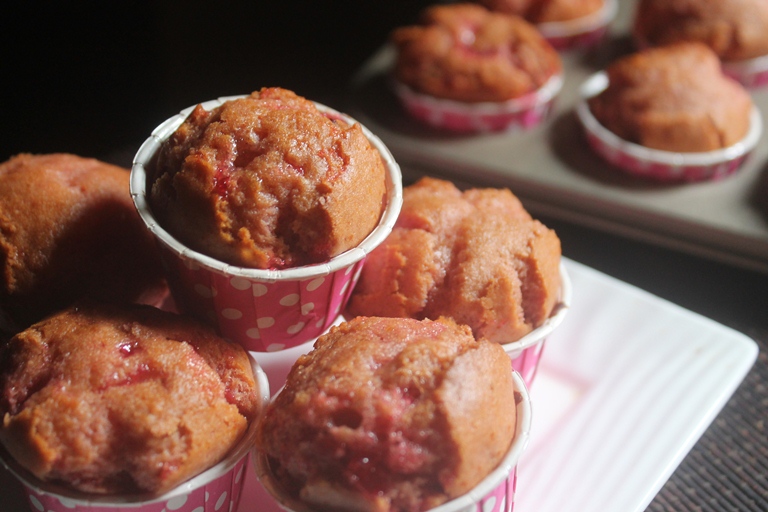 Mini Jam Muffins Recipe – Eggless Jam Muffins Recipe with step wise pictures.
Super soft muffins made using wheat flour and jam. This muffins taste amazing with a cup of milk or coffee. Such an easy peasy muffins to make.
This is a simple plain muffins which has a lovely jam flavour to it. This muffins taste great warm straight from the oven with a cup of coffee, tea or milk. You can use any flavour jam in this.. Kids will love this muffins for sure.
Banana Cinnamon Muffins
Banana Cornflakes Muffins
Citrus Mango Muffins
Banana Chocolate Muffins
Eggless Banana Nuts Muffins
Eggless Banana Oats & Dates Muffins
Oats Bran Muffins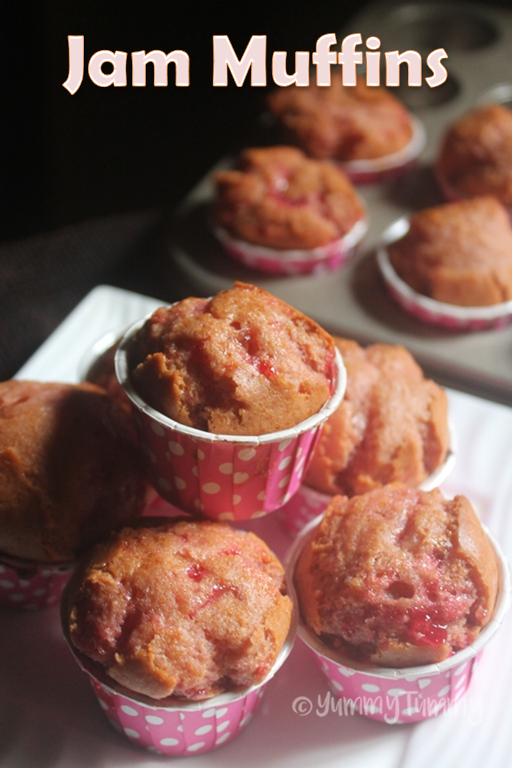 Hope you will give this a try and let me know how it turns out for you.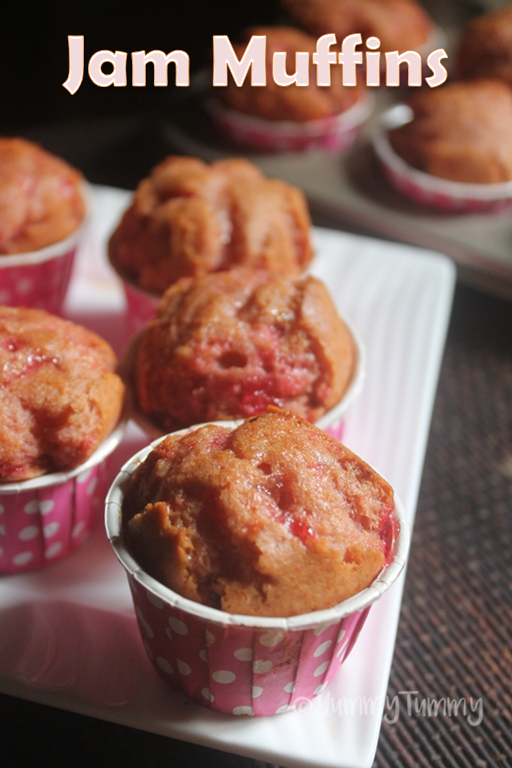 Mini Jam Muffins Recipe
Mini Jam Muffins Recipe. Super soft and fruity jam muffins which taste so yummy with a cup of milk. This muffins is made without eggs and wheat flour.
Ingredients
Wheat Flour / Atta - ¾ cup
Any Jam - ½ cup
Milk - ½ cup
Oil - ⅛ cup
Baking Soda / Cooking Soda - ½ tsp
Instructions
Preheat oven to 180 degree C. Line a mini muffin pan with cupcake cases and set aside.
Take jam, oil, milk in a bowl and whisk well.
Add in baking soda and wheat flour and fold gently.
If the batter is too thick, add more milk and fold.
Scoop it into mould and bake for 15 to 17 mins.
Remove and cool completely.
Serve
Notes
1)If you are using regular muffin pan then the cooking time will be around 20 to 25 mins.
Pictorial:
1)Take jam in a bowl.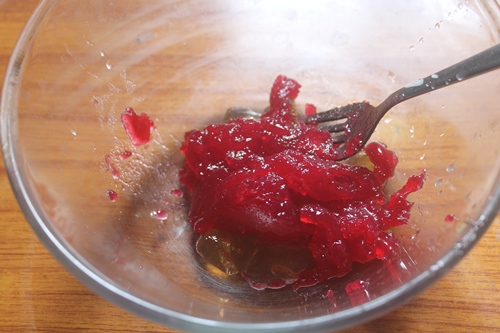 2)Add oil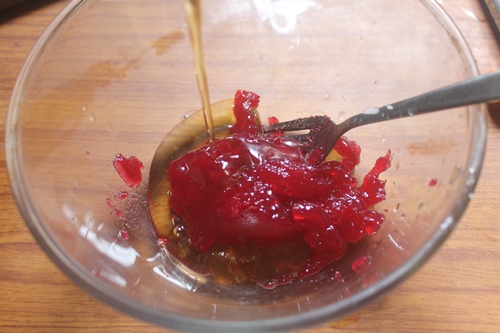 3)Mix well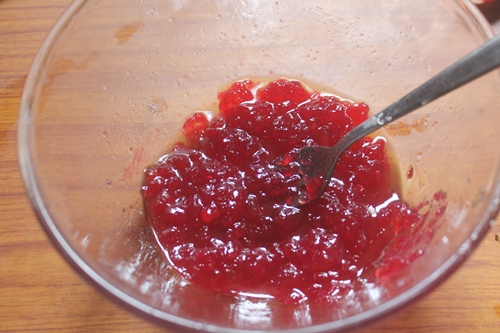 4)Add in milk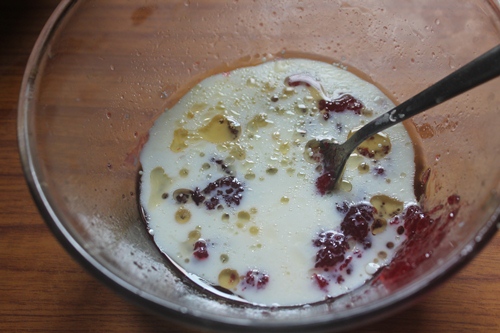 5)Mix well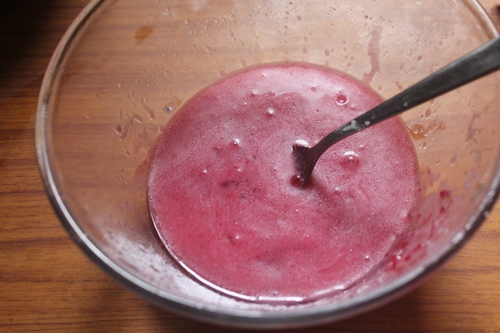 6)Add wheat flour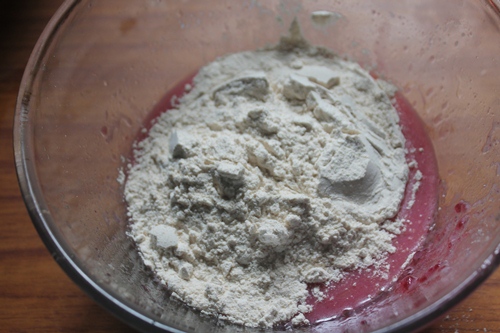 7)Add in baking soda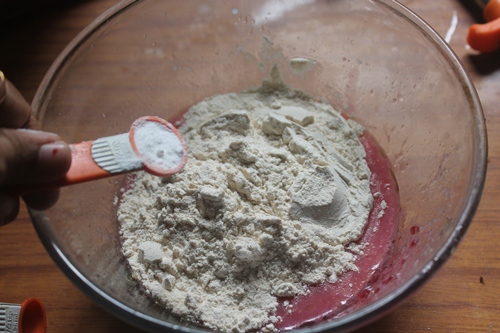 8)Fold gently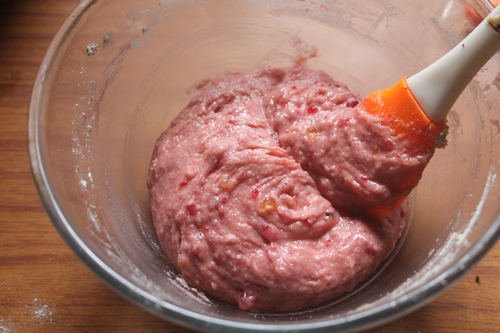 9)Add in milk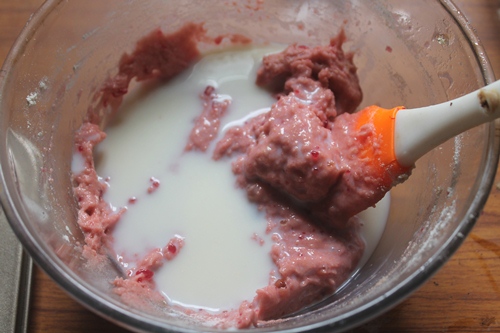 10)Fold gently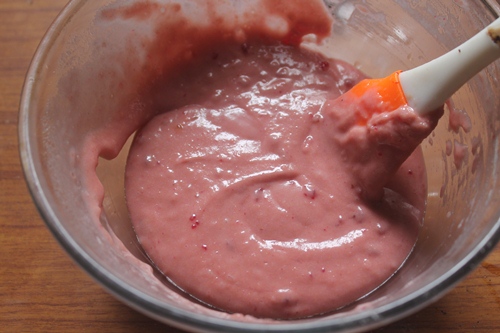 11)Line a mini muffin pan with cupcake liner.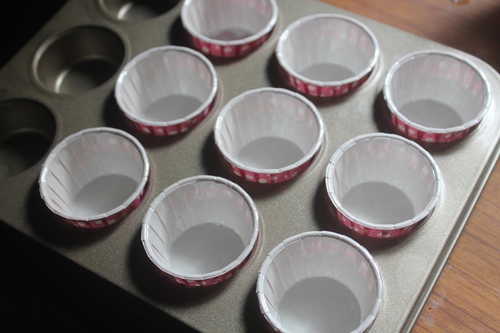 12)Spoon batter into pan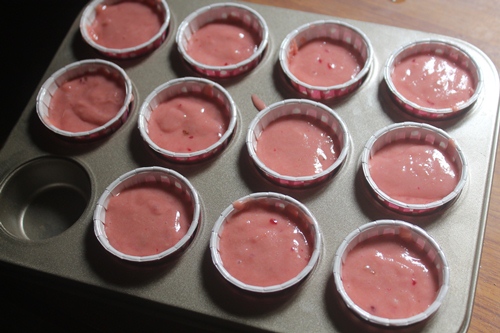 13)Bake for 15 to 17 mins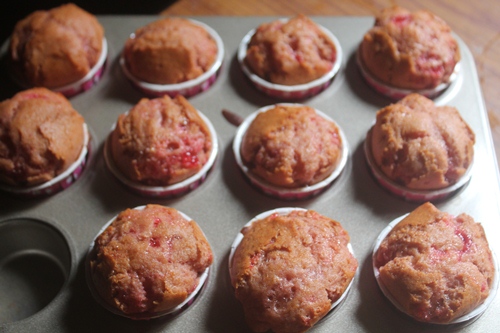 14)Serve