Worlds Best Banana Bread Recipe with Step by Step Pictures. The Bread is soft, moist and full of banana flavour. Totally addictive.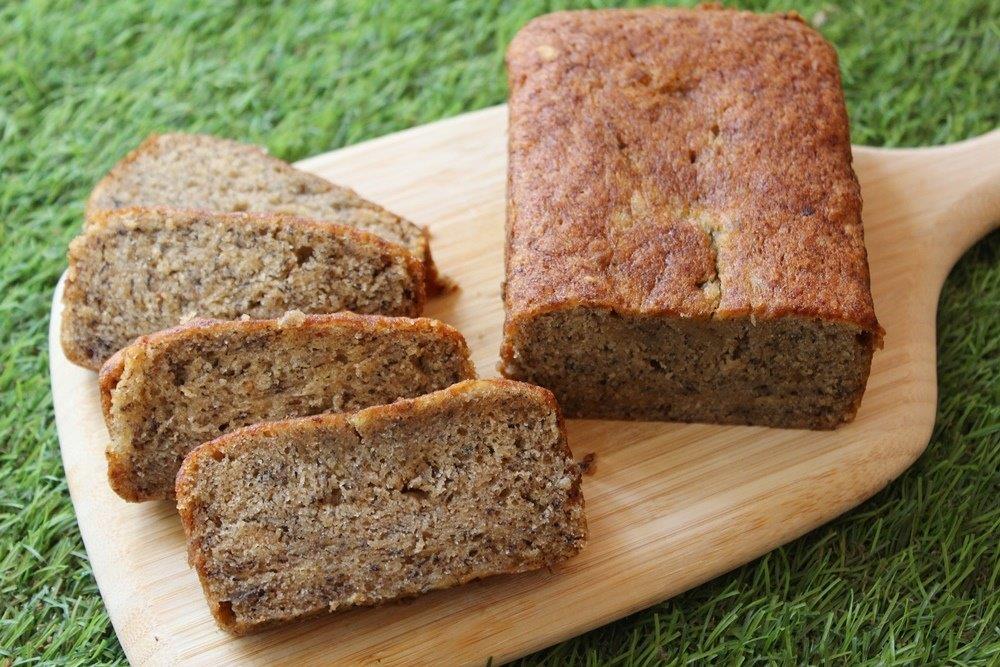 Pin
Over the years of baking i have made so many  versions of banana bread. But i could say that this is the best one i have ever baked. There are few reason why this recipe is the best.
About Banana Bread
Banana bread is a sweet bread cooked with mashed bananas, cinnamon, and roasted nuts in the batter. There is a chance some of them contain chocolate. It was invented in the United States and quickly gained popularity because of its simplicity of preparation. It is unique among breads , in that it is a rapid bread that rises using baking powder. With the popularity of baking soda and baking powder in the 1930s, banana bread became a typical staple of American cookbooks.
Whats so special about this recipe
It is a basic and easy recipe.
It needs just a handful of ingredients.
calls for butter instead of oil.
It has a good amount of ripe bananas in it.
The cake is so moist and soft.
More Recipes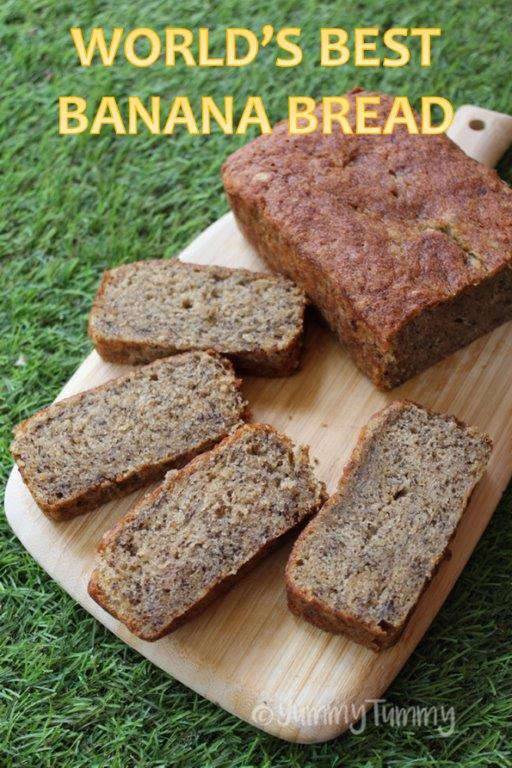 Pin
If you have some ripe bananas lying around then try this recipe. It is super easy and never disappoints you.
Ingredient for Banana Bread
Ripe Banana :
The sole need for creating banana bread is that the bananas are ripe. Its banana bread time when the skins start to develop freckles and the fruits are just a touch too mushy for enjoyable nibbling.
Vanilla Extract :
Vanilla's effect in sweet baked goods is similar to that of salt in savoury baked goods: it enhances all of the other flavours in the recipe. Cookies and pastries without it tend to taste flat and boring.
Unsalted Butter:
Some banana bread recipes use oil, but butter works best in this recipe. It also provides more flavor than using just oil. Unsalted Butter control the amount of salt that's added.
Baking soda:
Baking soda help this bread rise as it bakes.
All Purpose flour :
This gives the banana bread its structure. Just make sure to spoon and level your flour when measuring it to avoid having too much.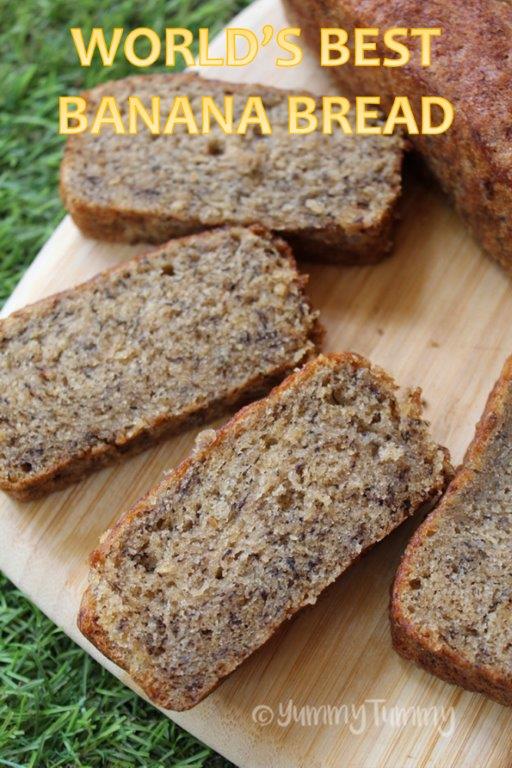 Pin
Pro Tips
When it comes to banana bread, moisture is crucial, and the flour-to-banana
ratio is crucial. If you use too much flour, your bread will be dry.
Hope you will give this a try and let me know how it turns out for you.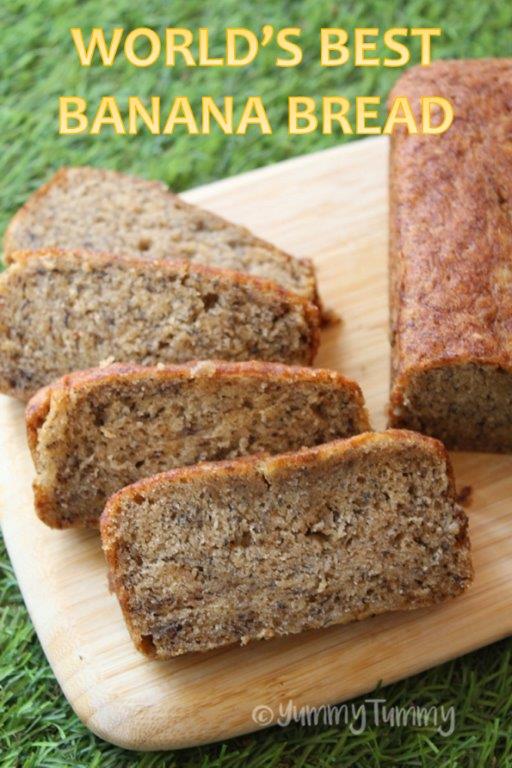 Pin
If you have any questions not covered in this post and if you need help, leave me a comment or mail me @[email protected] and I'll help as soon as I can.
Follow me on Instagram, Facebook, Pinterest ,Youtube and Twitter for more Yummy Tummy inspiration.
IF YOU MAKE THIS RECIPE OR ANYTHING FROM YUMMY TUMMY, MAKE SURE TO POST IT AND TAG ME SO I CAN SEE ALL OF YOUR CREATIONS!! #YUMMYTUMMYAARTHI AND @YUMMYTUMMYAARTHI ON INSTAGRAM!
📖 Recipe Card
World's Best Banana Bread | Banana Bread Recipe
This is the Best Banana Bread in the World. The Bread is soft, moist and full of banana flavour. Totally addictive.
Print
Pin
Rate
Ingredients
All Purpose flour / Maida - 1 ½ cup

180 grams

Baking Soda - 1 tsp

Powdered Sugar - 1 cup

200 grams

Unsalted Butter - ½ cup

100 grams

Vanilla Extract - 1 tsp

Ripe Banana - 3

Egg - 2
Instructions
Preheat oven to 180 degree c.

Line 2 loaf pan with parchment paper.

Beat butter, sugar, vanilla till creamy.

Add banana and beat till mixed.

Add eggs and beat till fluffy.

Add in flour, baking soda and fold gently.

Spoon this into baking pan and bake for 35 to 40 mins.

Remove and cool completely.

Slice and serve.
Video
Notes
1)Try to use caster sugar which makes the batter fluffy.
2)Use soft butter for best results.
3)Dont over mix the batter.
4)Use ripest banana for best results. Over ripe mushy bananas work best
5)Add any nuts if you like.
Join us on Facebook
Follow us on Facebook
Share by Email
Share on Facebook
Banana Bread Recipe with Pictures
1)Take butter in a bowl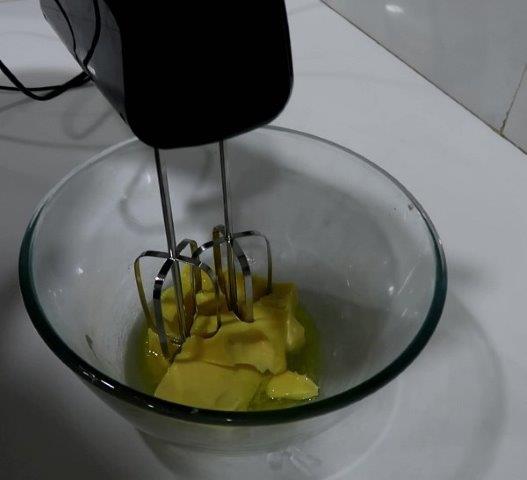 Pin
2)Add in powdered sugar or caster sugar. You can powder normal sugar till fine and use that.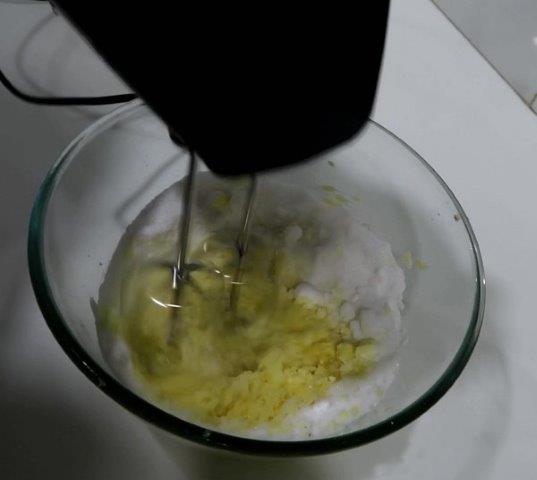 Pin
3)Beat till creamy and fluffy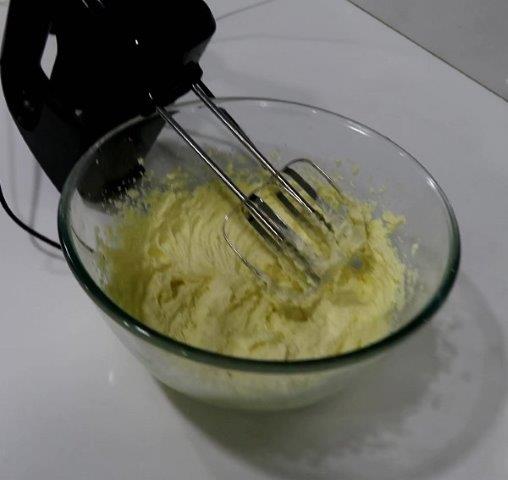 Pin
4)It will get nice and fluffy.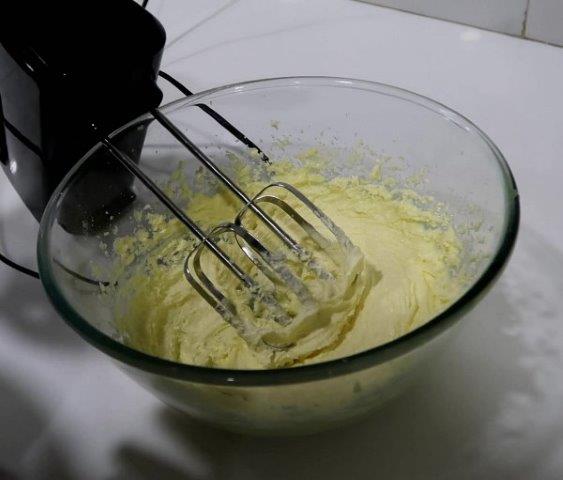 Pin
5)Add in ripe bananas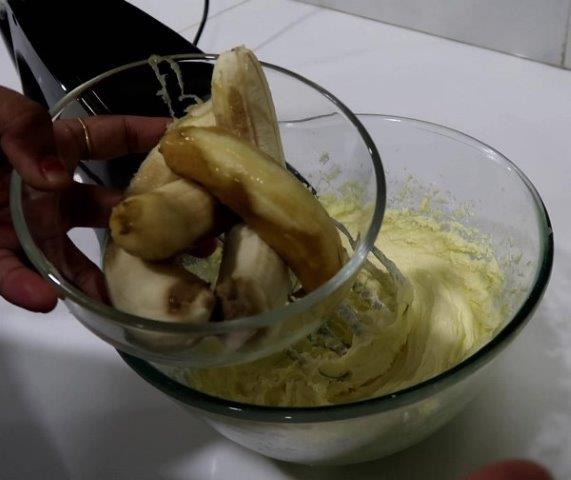 Pin
6)Add it in and beat till fluffy. Since the bananas are very ripe it will get mashed up by the hand blender itself.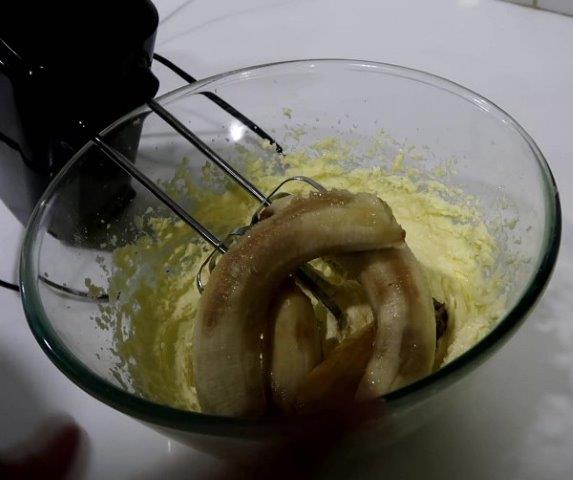 Pin
7)Mash it well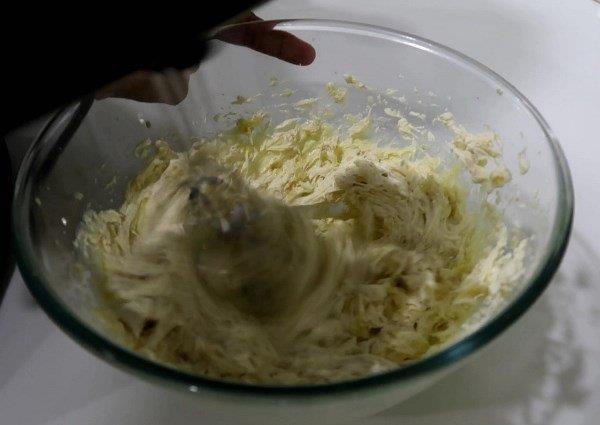 Pin
8)Now it is fluffy. Add in eggs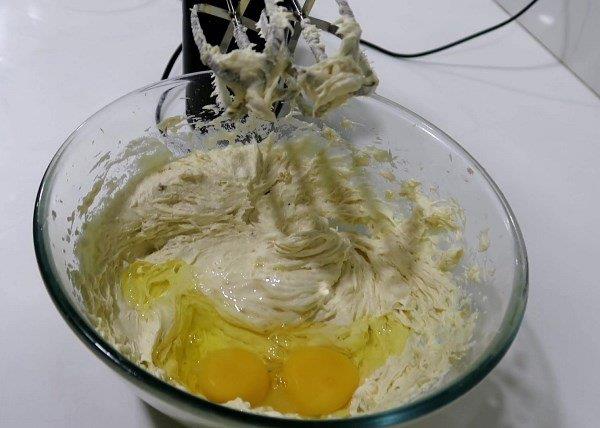 Pin
9)Add in vanilla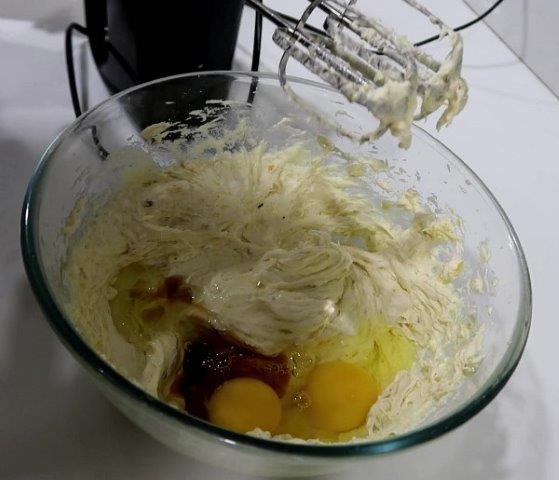 Pin
10)Beat till fluffy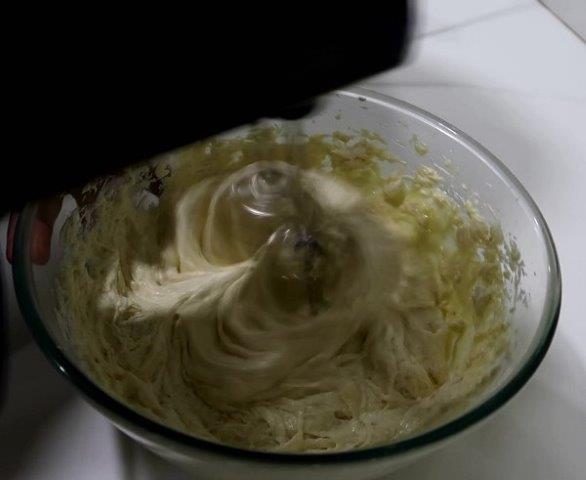 Pin
11)Add in flour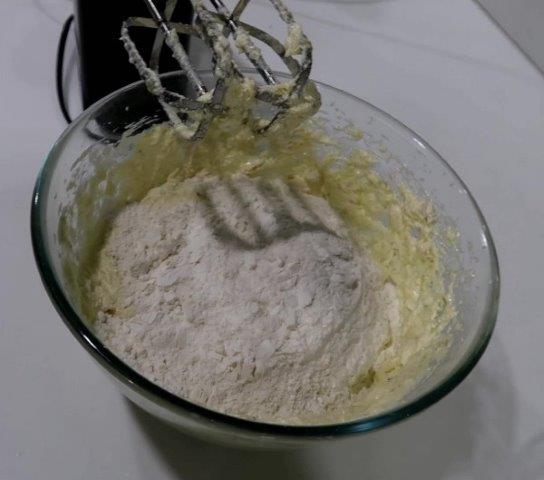 Pin
12)Add in baking soda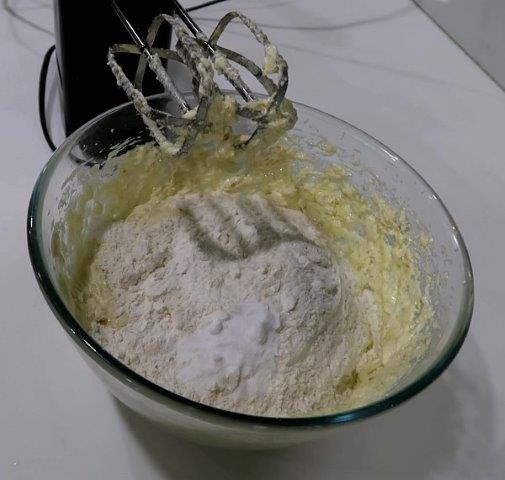 Pin
13)Beat it gently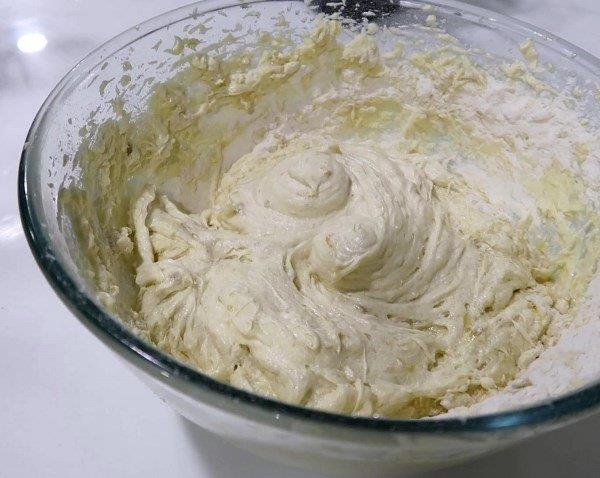 Pin
14)Fold gently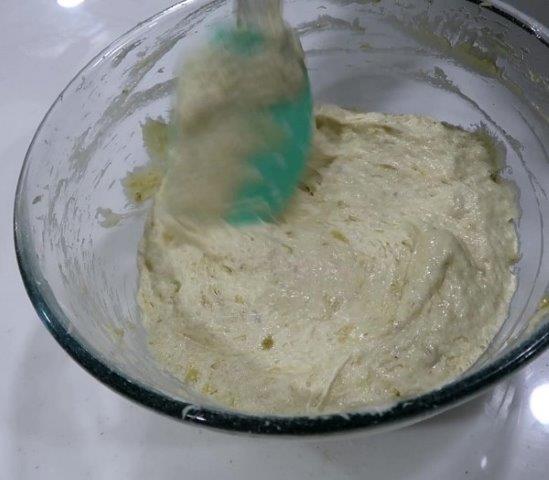 Pin
15)Divide between loaf pans lined with parchment paper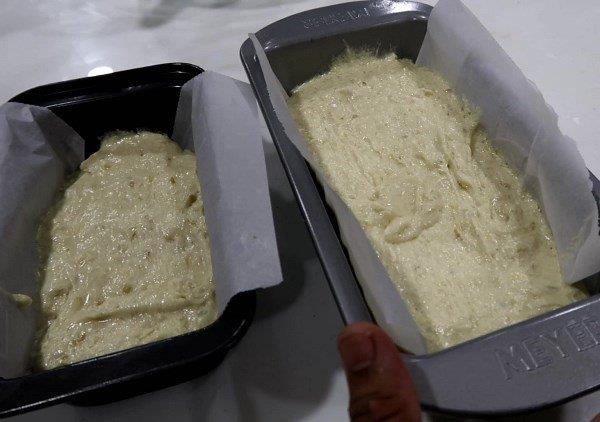 Pin
16)Pop it into the oven and bake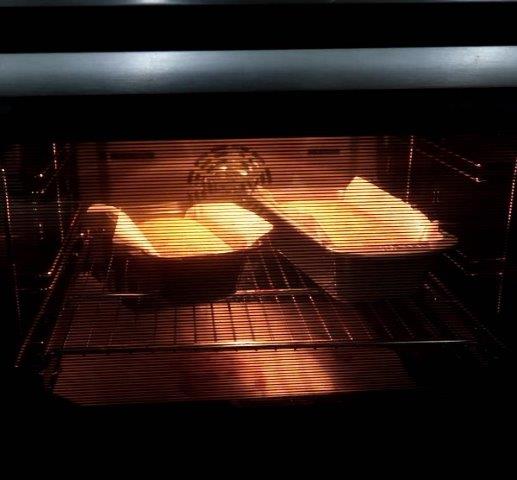 Pin
17)Now it is cooked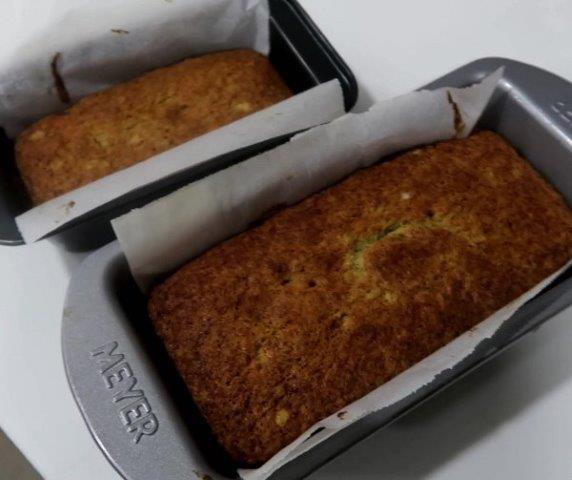 Pin
18)When it is cooled slice and serve.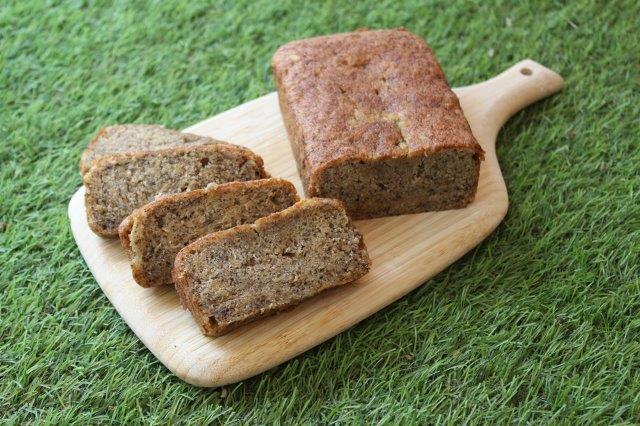 Pin
Related Recipes