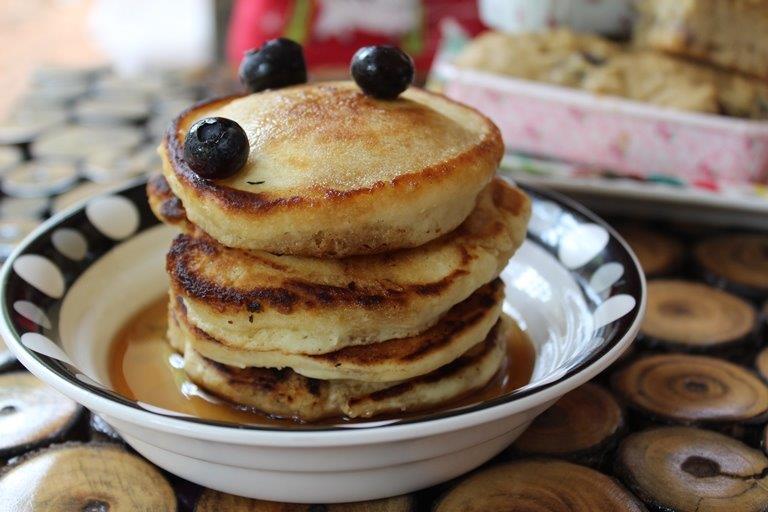 Pin
Blueberry Pancakes Recipe - Egg Free with step by step pictures.
Delicious fluffy pancakes taste amazing with warm syrup. This is not only easy to make but it makes perfect pancakes all the time.
Similar Recipes,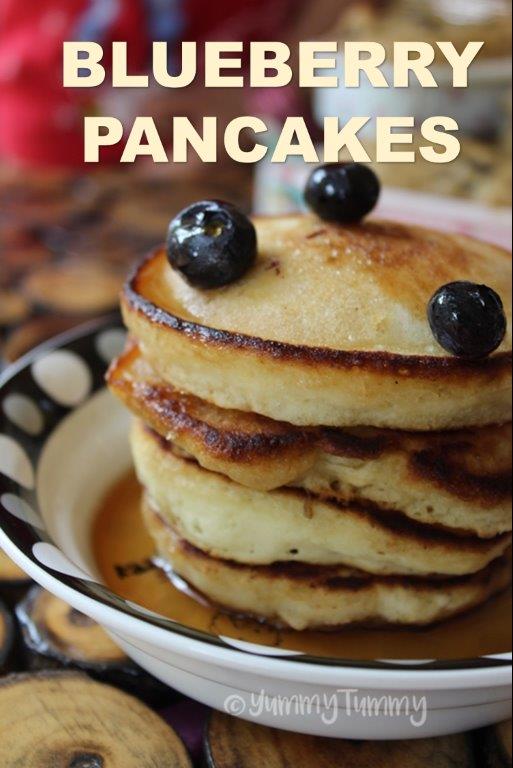 Pin
Hope you will give this a try and let me know how it turns out for you.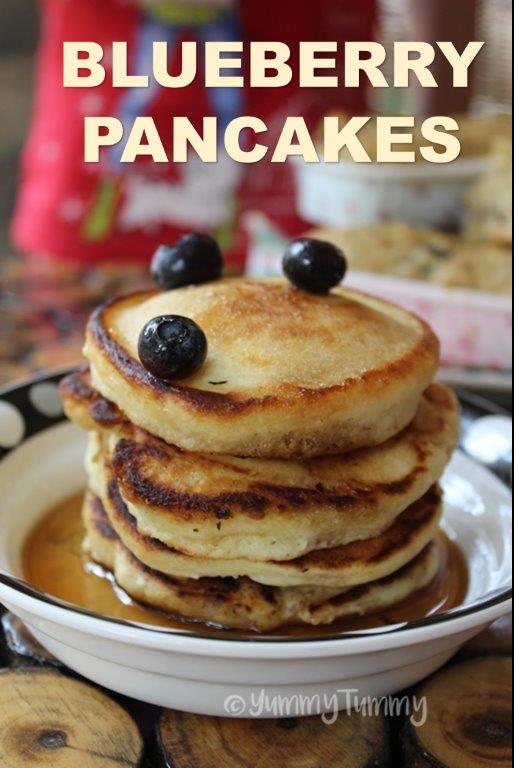 Pin
Blueberry Pancakes Recipe - Egg Free
Blueberry Pancakes with Step by Step Pictures. Pancakes taste amazing with some fresh blueberries and maple syrup.
Ingredients
All Purpose Flour / Maida - 1 cup

Baking Powder - 1 tblsp

Sugar - 2 tsp

Yogurt / Curd - 2 tblsp

Milk - ½ cup

Salt - 1 tsp

Blueberry - ½ cup

Butter as needed
Instructions
Take flour, baking powder, sugar, salt, curd, milk and mix well.

Melt butter in a pan.

Spoon batter into the pan in small dollops. Add in few blueberries on top.

Cook till golden in the bottom. Flip over and cook.

Serve with maple syrup.
Nutrition Facts
Blueberry Pancakes Recipe - Egg Free
Amount Per Serving (1 g)
Calories 477
Calories from Fat 122
% Daily Value*
Fat 13.6g21%
Cholesterol 36mg12%
Sodium 190mg8%
Carbohydrates 65.4g22%
Protein 9.2g18%
* Percent Daily Values are based on a 2000 calorie diet.
Pictorial:
1)Take flour in a bowl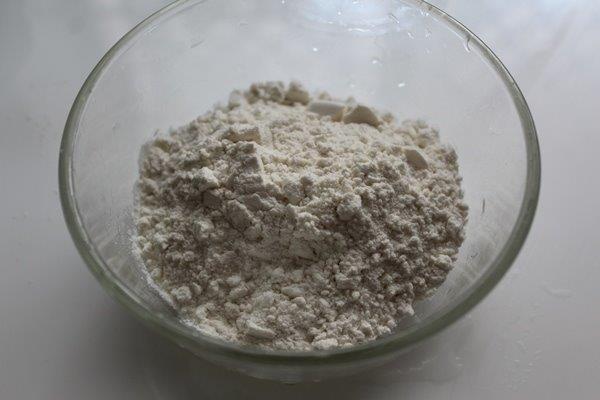 Pin
2)Add in baking powder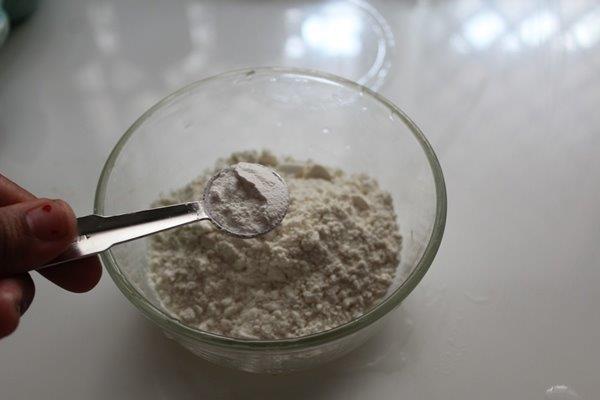 Pin
3)Add in sugar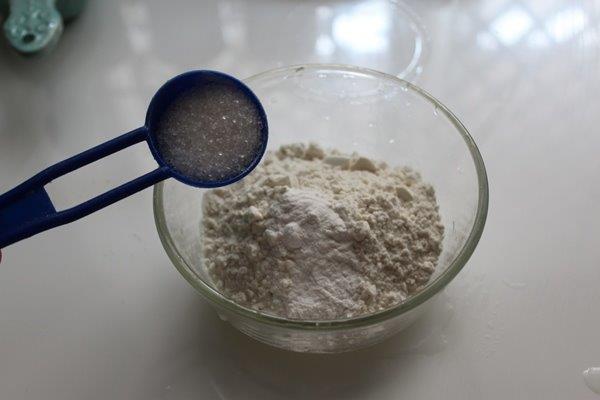 Pin
4)Add in curd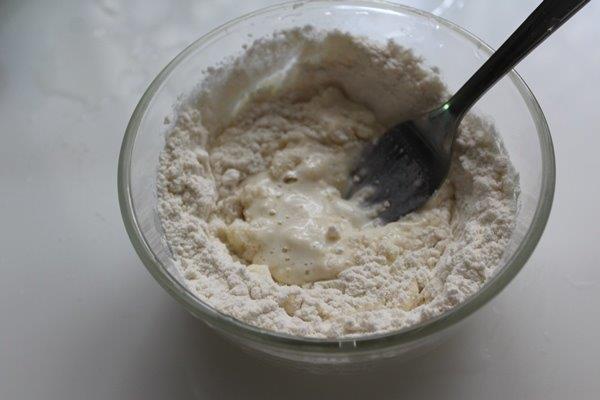 Pin
5)Add in milk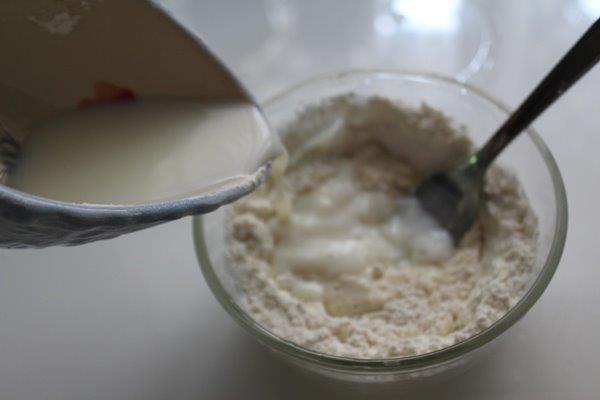 Pin
6)Add in salt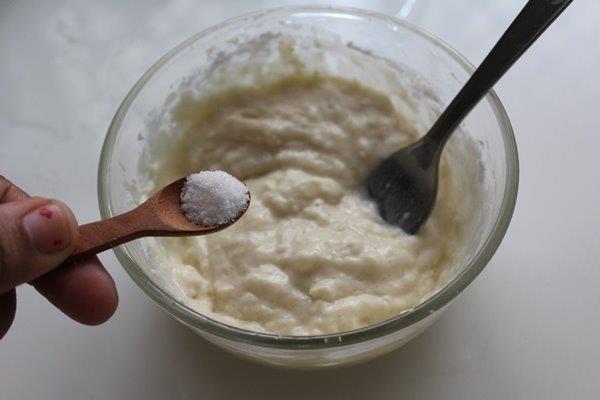 Pin
7)Mix gently. The batter has to be thick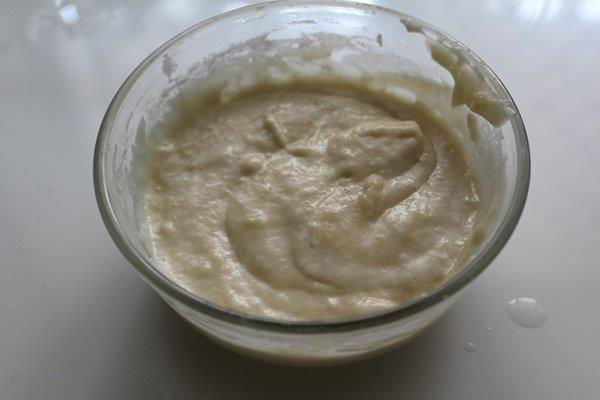 Pin
8)Heat pan, Add butter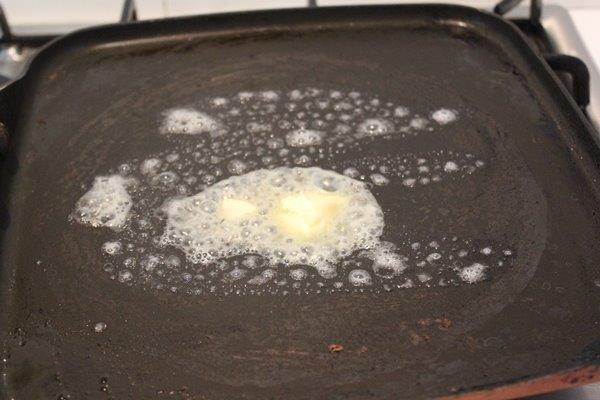 Pin
9)Dollop batter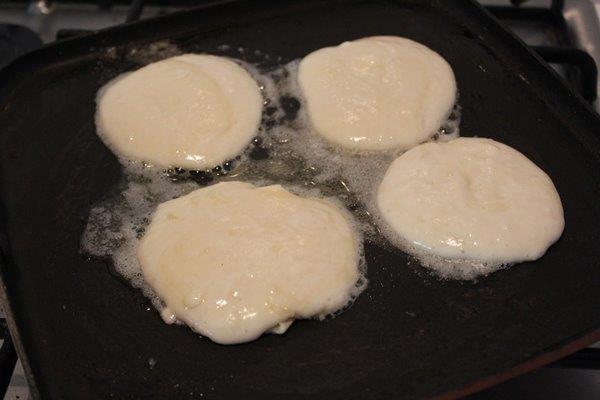 Pin
10)Add in blueberries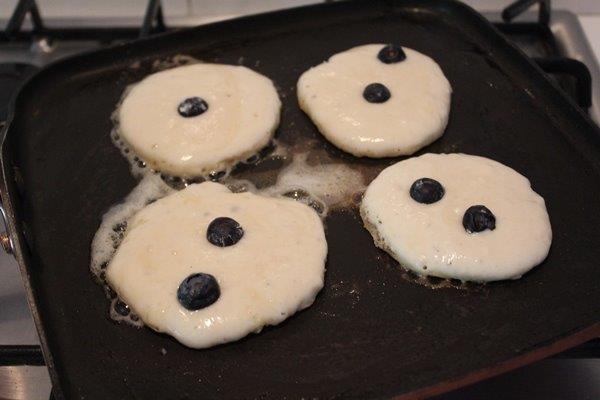 Pin
11)Flip over and cook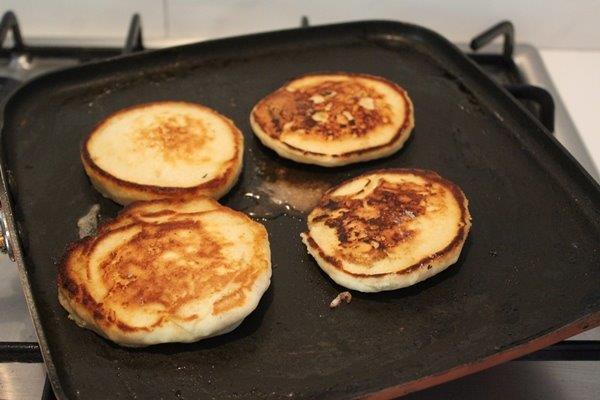 Pin
12)Stack pancakes in a plate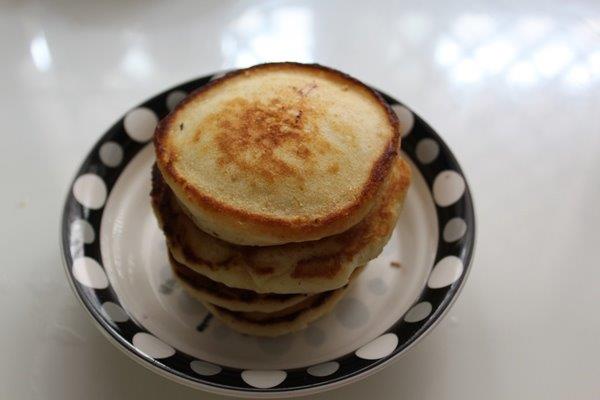 Pin
13)Top with blueberries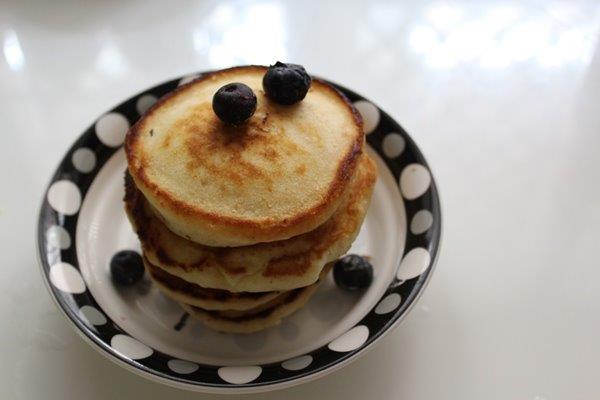 Pin
14)Drizzle maple syrup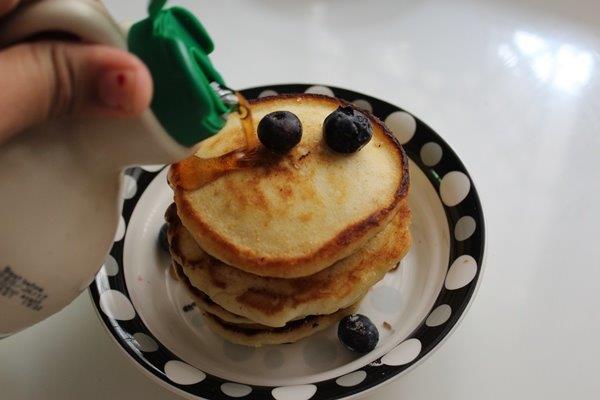 Pin
14)Add as much as you like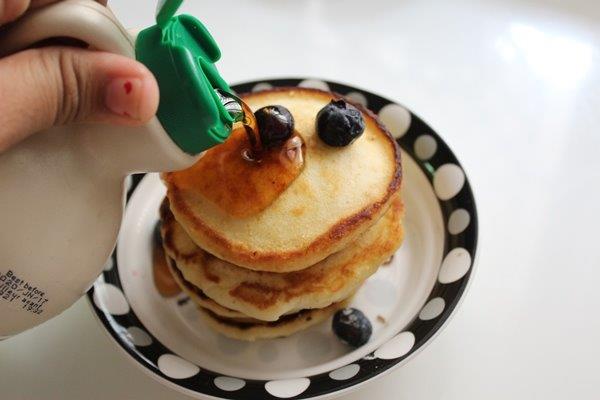 Pin
15)Serve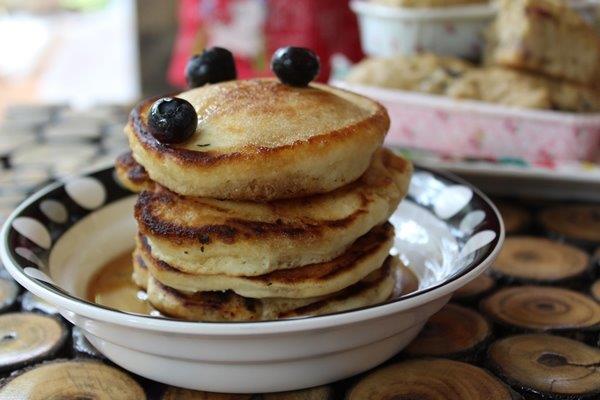 Pin
16)Serve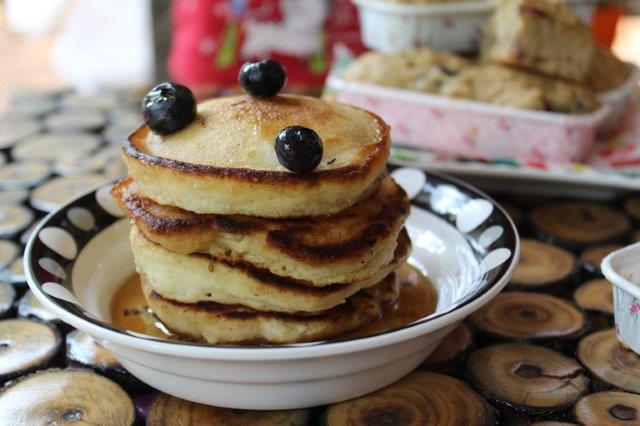 Pin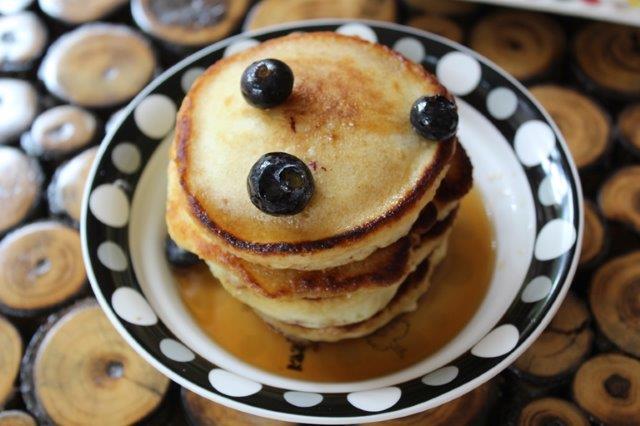 Pin