Barbeque Nation Cajun Spiced Potatoes with Step by Step Pictures.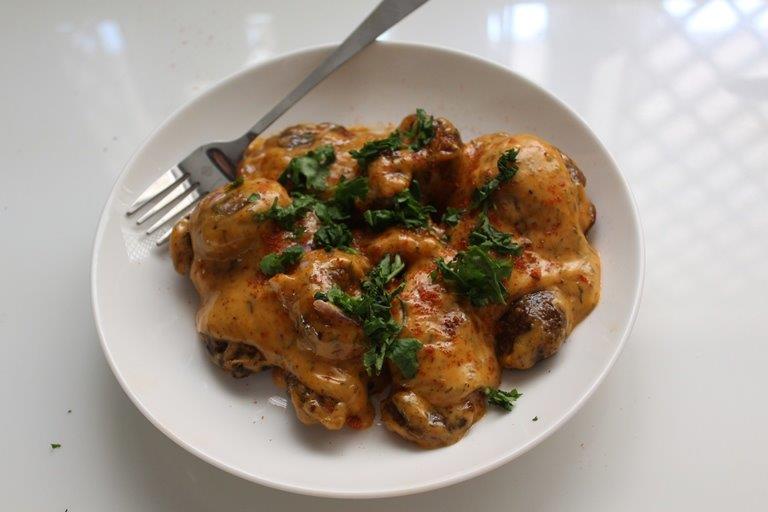 Pin
If you have ever gone to barbeque nation then you must have tasted cajun spiced potatoes. It is their signature recipe and taste absolutely delicious.
I wanted to make it at home for a very long time and finally made it few days back and guess what it was super hit. It was easy to make as well.
The key to perfect potatoes is
1)Double frying the potatoes for maximum crispness.
2)Use baby potatoes with skins on.
3)Dont over boil the potatoes.
4)Taste and adjust the seasoning of the sauce. Add little sugar to balance it.
You will love my crispy vegetable recipe too.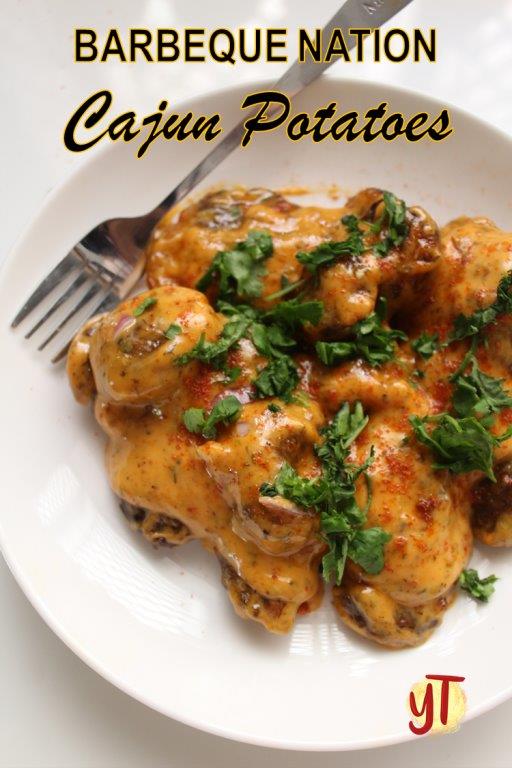 Pin
Hope you will give this a try and let me know how it turns out for you.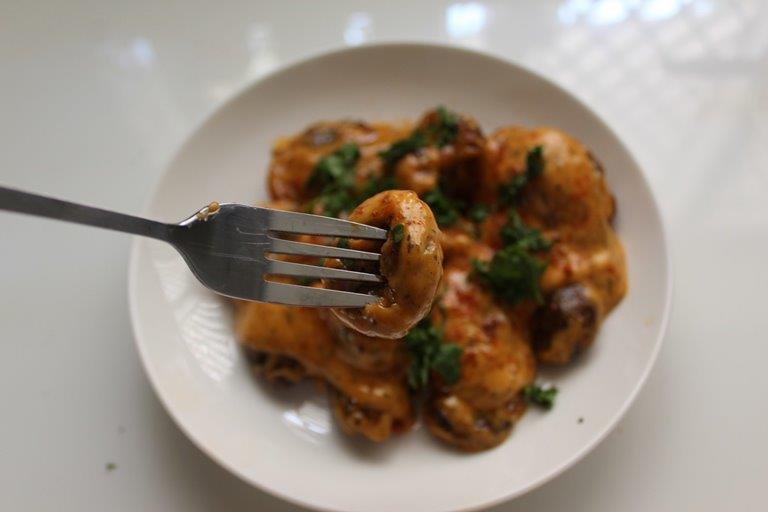 Pin
Barbeque Nation Cajun Potatoes
Cajun potatoes inspired from barbeque nation taste so delicious. The potatoes are crispy and the sauce is just perfect.
Ingredients
Baby Potatoes - 20

Cornflour - ¼ cup

Water - as needed

Onion - 3 tblsp chopped

Coriander leaves as needed
FOR SAUCE:
Mayonnaise - ½ cup

Paprika - 1 tblsp

Oregano - 1 tsp

Parsley - 1 tsp

Garlic Powder - 2 tsp

Onion Powder - 2 tsp

Black Pepper Powder - ½ tsp

Dried Thyme - ½ tsp
Instructions
Boil baby potatoes in a pressure cooker for 2 whistle. Drain and Set aside to cool.

Smash each potato little.

Coat potatoes in cornflour mix and drop in oil. Fry till golden.

Drain and set aside.

Now after 2 mins, drop the potatoes back in oil and fry till super crispy. Drain and set aside.

Mix all the ingredients for sauce in a bowl.

Pour it over potatoes and toss well.

Spoon this in a plate, top with more sauce, onion and coriander leaves.

Serve.
Notes
1)Double frying potatoes makes it more crispy.
2)Adjust the sauce as per your taste.

Pictorial:
1)Boil some baby potatoes and cool it.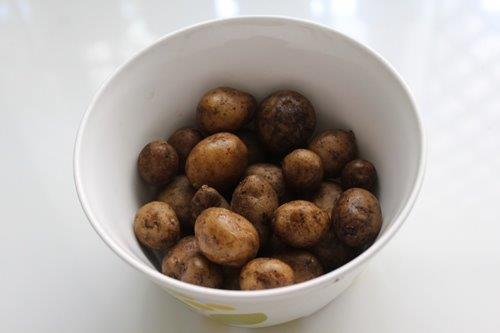 Pin
2)Take the potatoes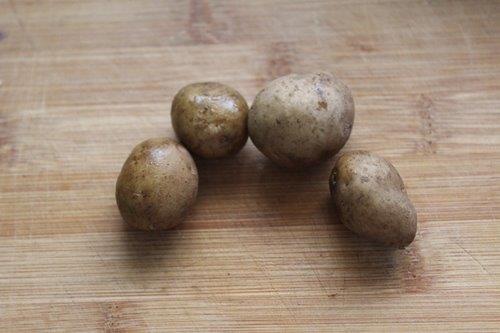 Pin
3)Smash it lightly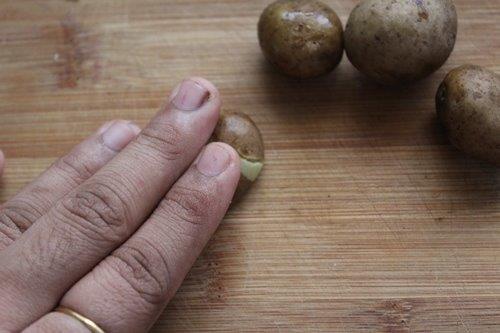 Pin
4)Like this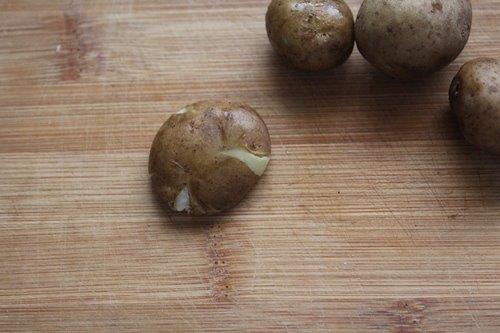 Pin
5)Take cornflour in a bowl and add little water and make a slurry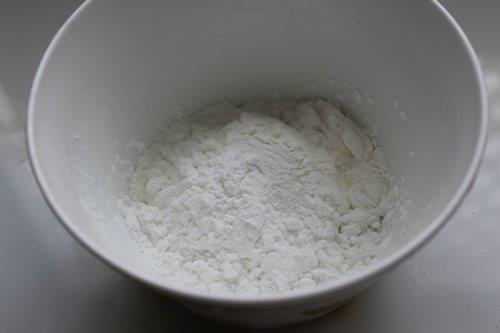 Pin
6)Coat potatoes in the mix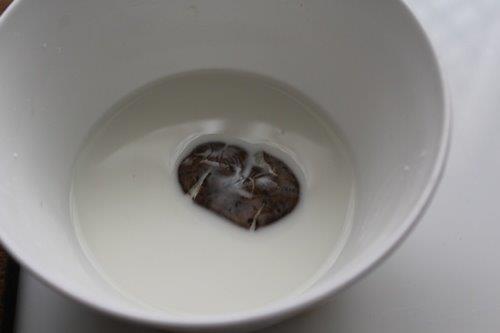 Pin
7)Drop in hot oil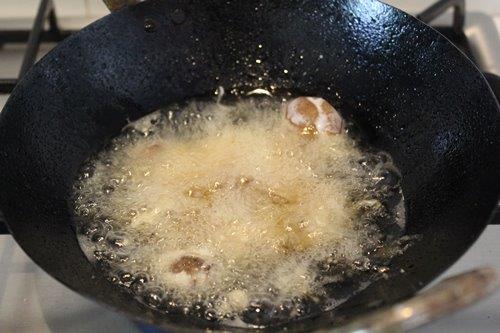 Pin
8)Fry till crispy. Drain and set aside for 2 mins.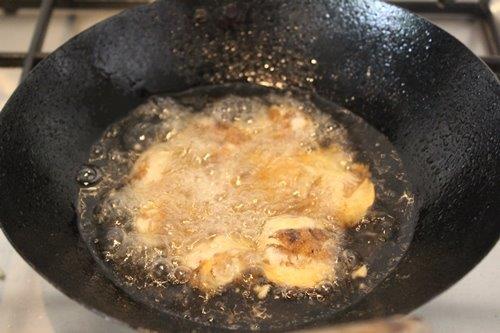 Pin
9)Drop again in hot oil and fry till crispy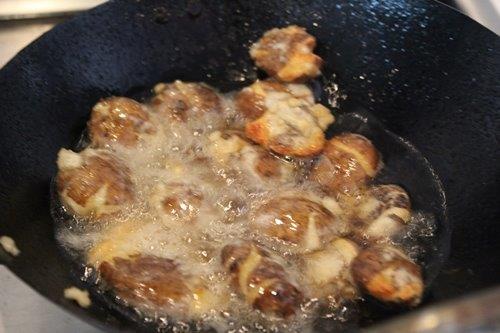 Pin
10)Drain it in a bowl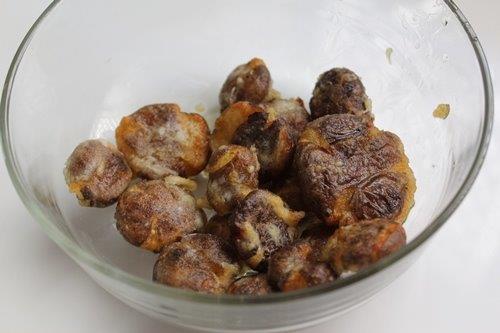 Pin
11)Now make the sauce. Take mayonnaise in a bowl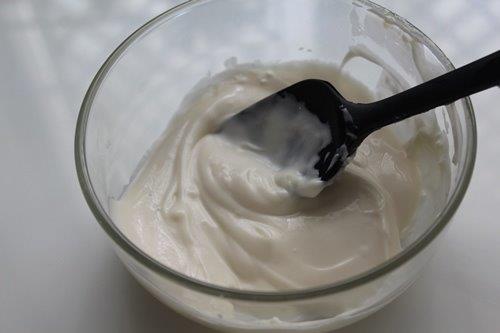 Pin
12)Add in oregano, parsley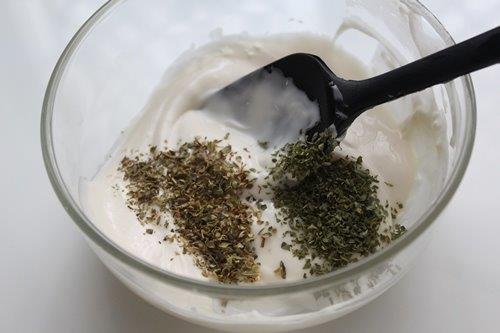 Pin
13)Add in thyme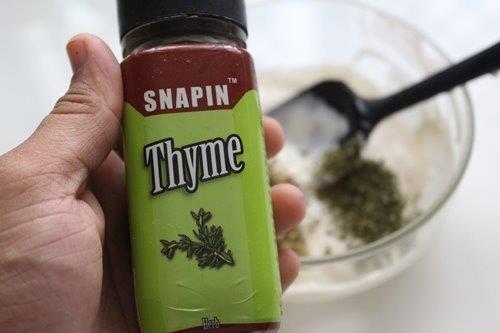 Pin
14)Add in garlic powder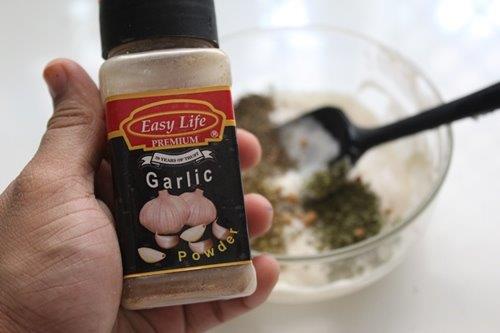 Pin
15)Add in onion powder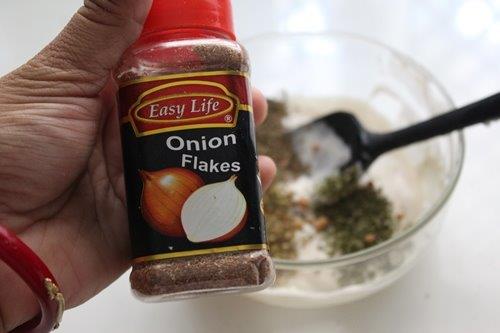 Pin
16)Add paprika powder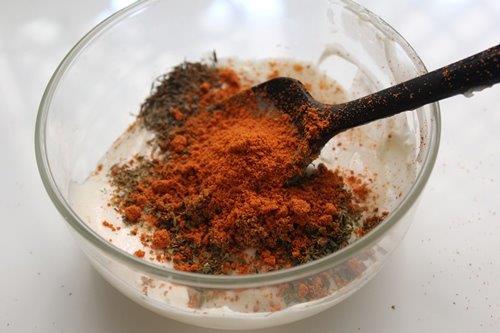 Pin
17)Add in black pepper powder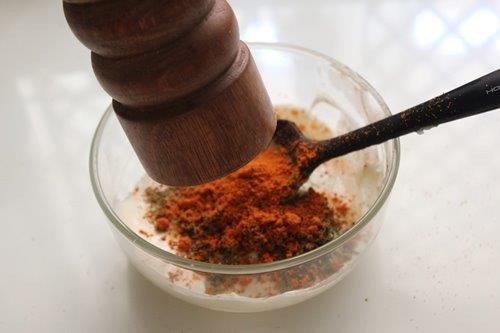 Pin
18)Mix well. Add little milk if the sauce is too thick.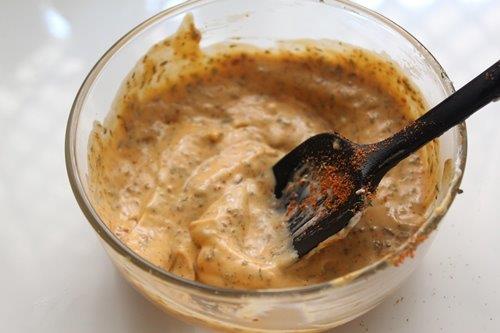 Pin
19)Pour sauce over potatoes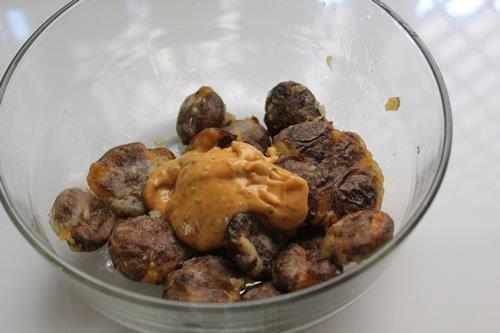 Pin
20)Toss well, add onions and mix well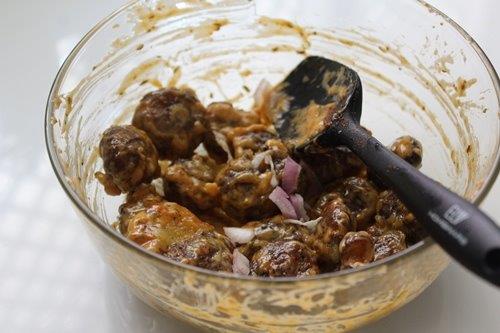 Pin
21)Spoon potatoes in a plate, spoon sauce over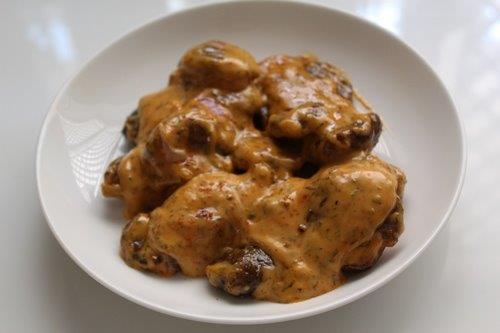 Pin
22)Top with paprika and coriander leaves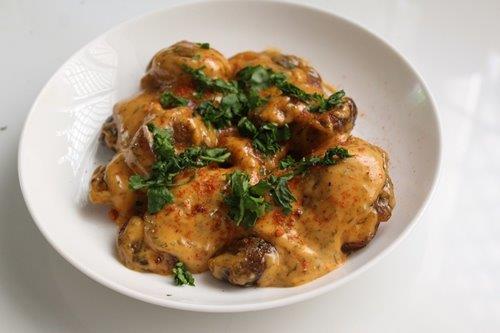 Pin
23)Serve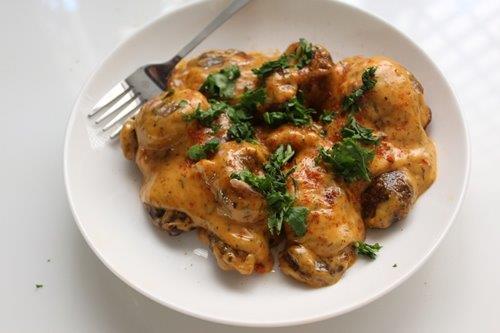 Pin