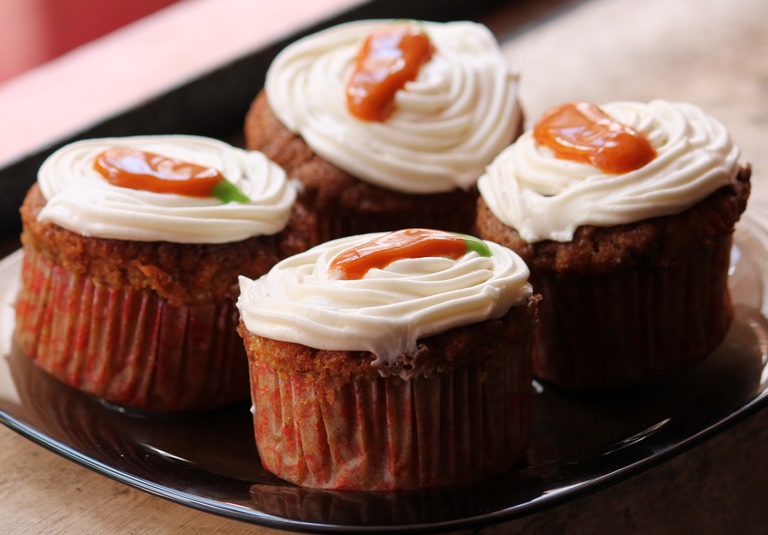 Pin
Our house looks like hell today..Because we are cleaning it.Every stuff is thrown here and there and we are still busy arranging it in order.So I am going to leave you with a simple frosting which is used in my favorite cake which I am going to post in the coming week.
 Similar Recipes,
Chocolate Buttercream 
Chocoholid Chocolate Frosting
Cream Cheese Frosting
Vanilla Buttercream
Flour Buttercream
Rolled Fondant
Chocolate Orange Frosting
Rum Chocolate Frosting
Chocolate Ganache with milk
Whipped Cream Frosting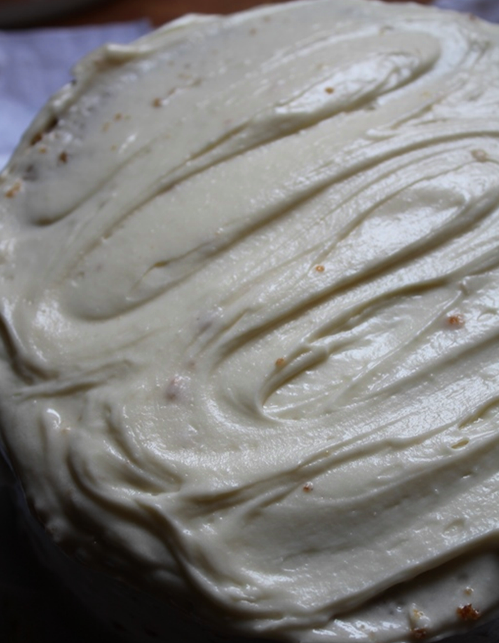 Pin
Before that I have to tell you one thing. I couldn't find cream cheese in the place where I live. So I made my own cream cheese using yogurt which came out perfect.You could use that cream cheese in every recipe which calls for it. It tasted great and very cheap to make it at home. My next post is going to be the 300th post. So I have a special recipe for that. So wait for it.So here you go.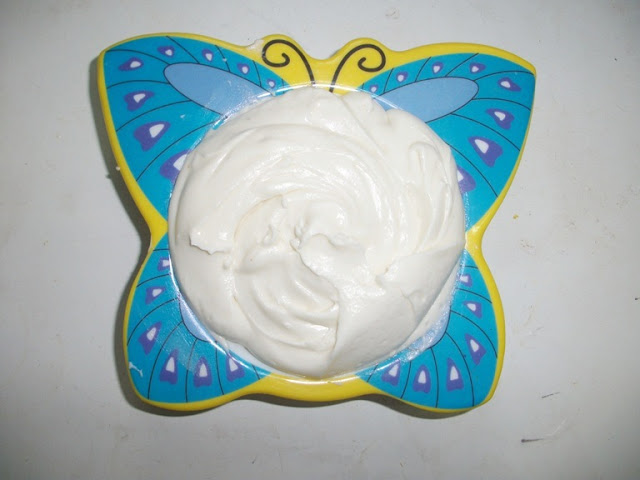 Pin
📖 Recipe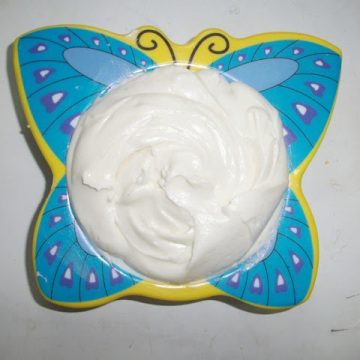 Cream Cheese Frosting
Super delicious and fudgy creamy cream cheese frosting which gives your cakes and cupcakes a little tangyness. This frosting is amazing.
Ingredients
Cream Cheese or Hung Yogurt - 1 cup

Unsalted Soft Butter - ½ cup

Confectioner Sugar / Icing Sugar - 4 to 5 cups or as needed

Milk - 1 tblsp

if needed

Vanilla -1 tsp
Instructions
Make frosting by beating hung yoghurt or cream cheese and butter.

Add in half of the sugar and beat it.

Add in vanilla and milk and beat it.

Now add the remaining sugar and beat till it reaches spreadable consistency.

Use this for cakes or cupcakes.
Pictorial:
1)Prepare some hung curd. It is just so easy, just pour some yogurt in some muslin cloth and put in fridge to drain off the excess water. Check
this post
for detailed recipe.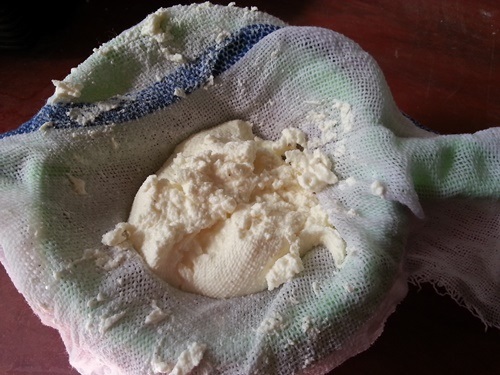 2)Take hung curd and butter in a bowl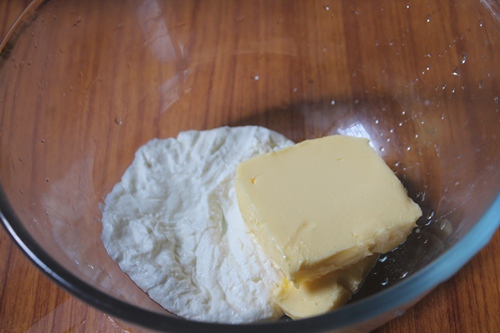 Pin
3)Cream it well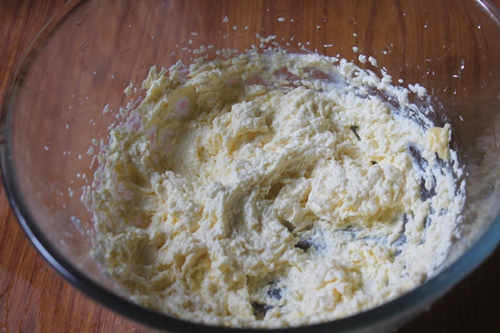 Pin
4)Add in half of the icing sugar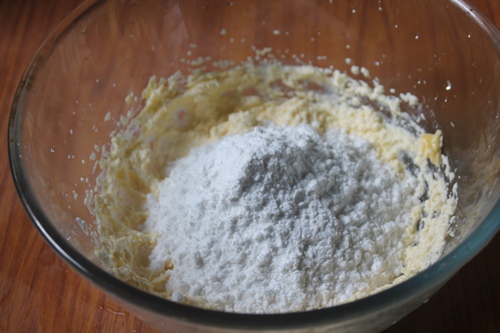 Pin
5)Mix till creamy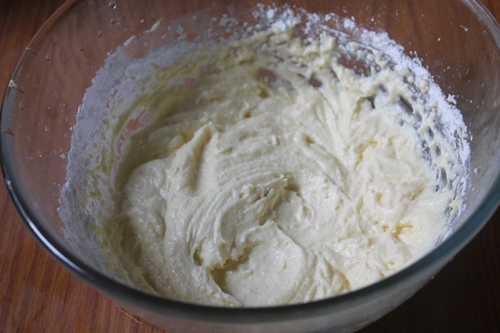 Pin
6)Add remaining half and beat till creamy and it is nicely mixed in.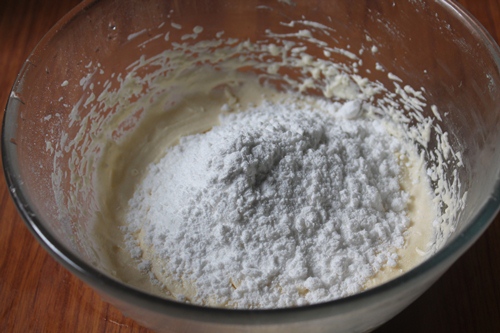 Pin
7)If it is too thick, you can add some milk to thin it out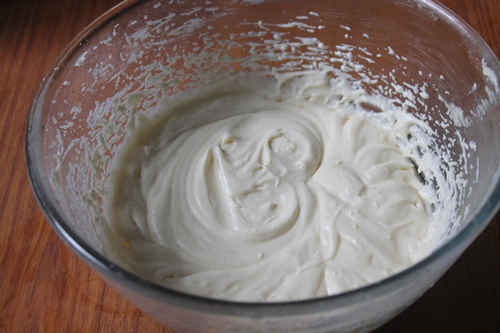 Pin
8)Add a splash of vanilla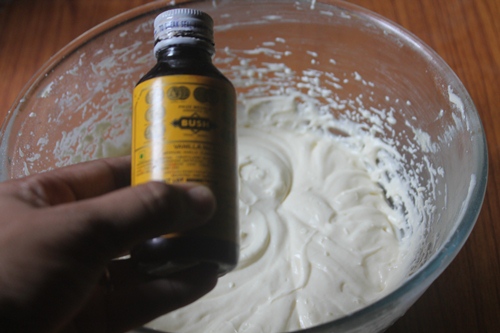 Pin
9)Mix well. Frosting done.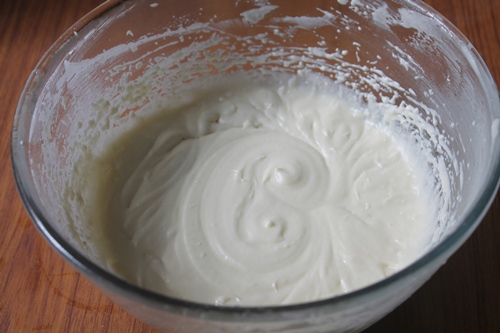 Pin