Pin
A croquette is a small cylinder of food consisting of a thick binder combined with a filling, which is breaded and deep-fried, and served as a side dish, a snack, or fast food worldwide. (source wiki)
The binder is typically a thick béchamel or brown sauce, or mashed potatoes. The binder may be mixed with a filling or may be stuffed with it; this mixture is called a salpicon. Typical fillings include finely chopped meat, seafood, cheese, rice, pasta, or various vegetables as well as seasonings such as spices, herbs, and mushrooms. Sweet croquettes may use a pastry cream binder and be filled with fruit.
Croquettes may also be formed in other shapes: disks, ovals, balls.
I added some Indian touch to the traditional chicken croquettes with some ginger and garlic paste and green chillies. You could add any herbs or spice powders as you wish.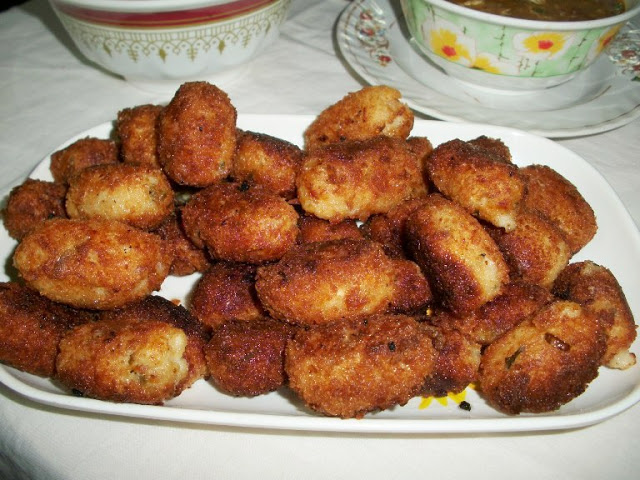 Pin
if you have kids around then you can make this for them and they will love it for sure. You can even add a piece of cheese cube in the centre of the croquettes and then coat them in the other stuff, this makes them so cheesy and delicious.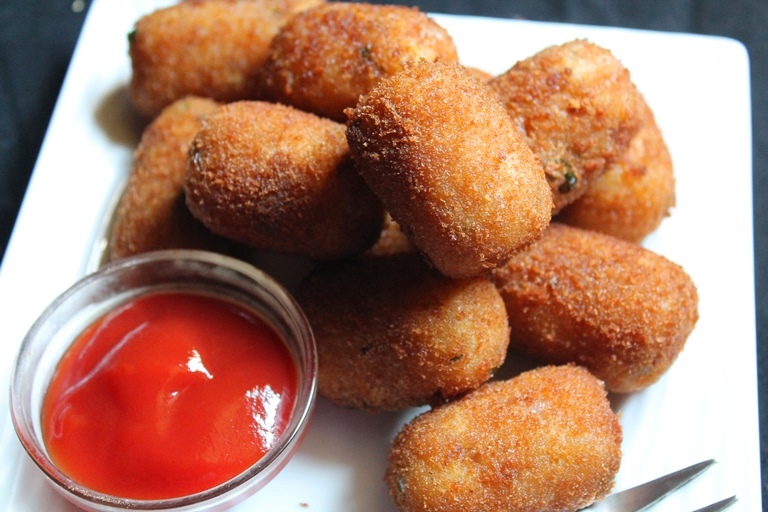 Pin
This version is my favourite of all croquettes i ever made. Hubby who is fussy about cheese loved it so much, the spinach and cheese just tasted yummy together.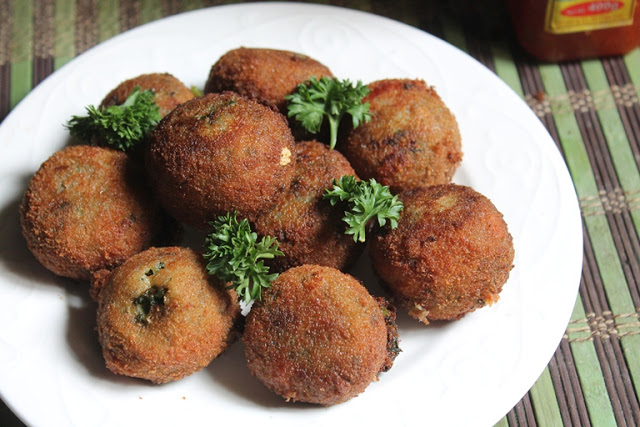 Pin
This one i made and served it with a cup of tea. You don't need any dipping sauce for it, but tomato ketchup or sweet chilli sauce or my garlic sauce taste fantastic with this. And this is great for kids who love sweet corn so much.They will love it for sure.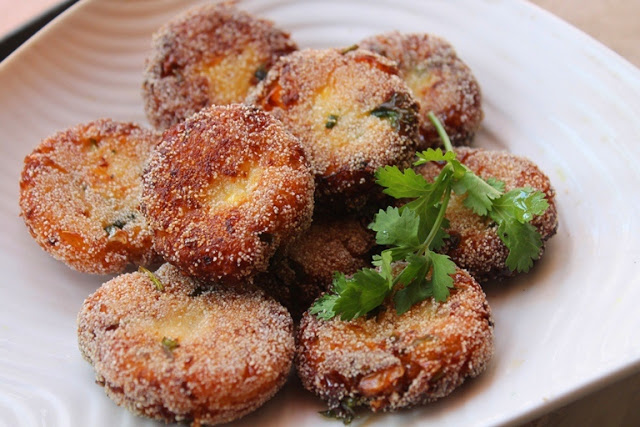 Pin
This vegetable croquettes is a perfect way to sneak in vegetables in your kids diet.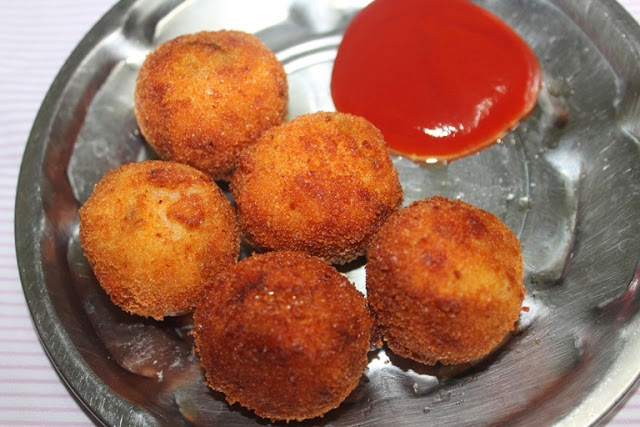 Pin