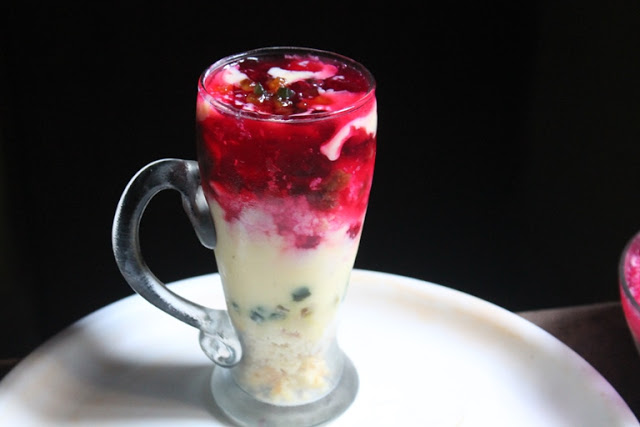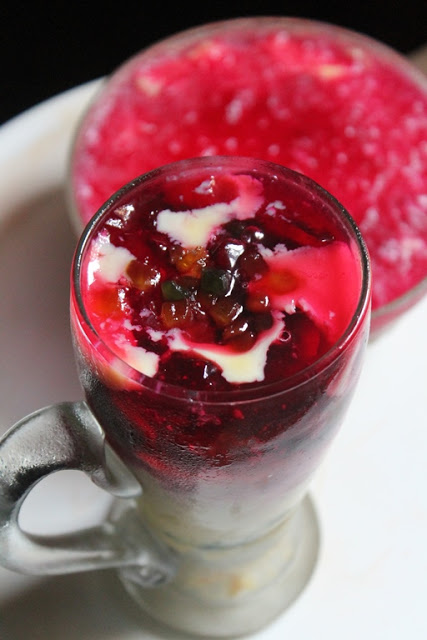 I made this with just custard and jelly and layered it with cake and dried fruits..You can use any fruits as you like. Mangoes, Strawberries, Apples, Pineapples will be great too..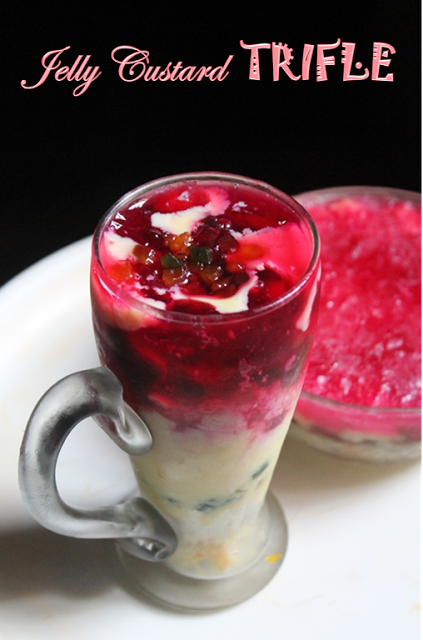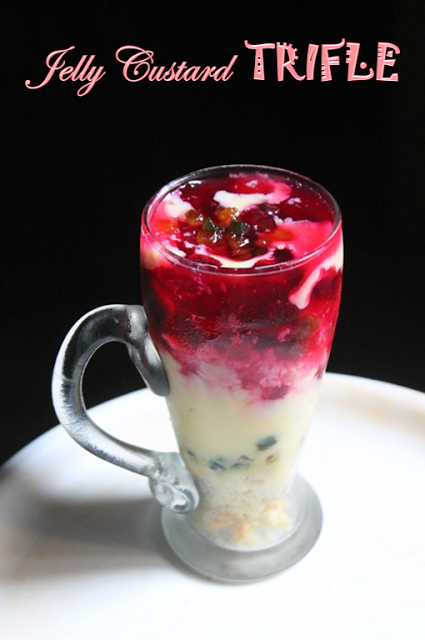 Hope you will give this a try and let me know how it turns out for you..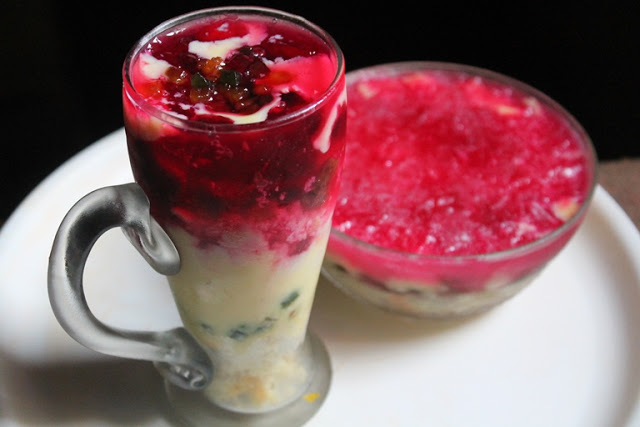 Preparation Time : 15 mins
Setting Time : Several hours
Serves: 5 to 6


Ingredients:
Sponge Cake – 200 grams
Dried Fruits and Nuts – 1 cup ( I used tutti fruity and figs)
Sweetened Condensed Milk – 1/2 cup
Milk – 1.5 cup
Custard Powder – 2 tblspn
Vanilla Essence – 1 tsp
Sugar – 1/3 cup
Readymade Jelly Crystal – 1 packet

Method:
Start by making jelly as per package directions. Chill in fridge till set.
Now make custard, take milk in a sauce pan, Now mix little milk with the custard powder till it combined. Pour it over milk and sugar and bring it to boil..Keep mixing. Once it thickens add vanilla and mix well.
Now take a serving glass, crumble some cake in, then top with little condensed milk and top custard, dried fruits and nuts, jelly and continue the process till it is layered.
Now chill this for few hours before serving.
Pictorial: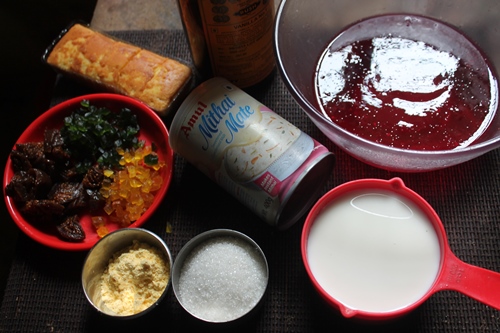 Take all your ingredients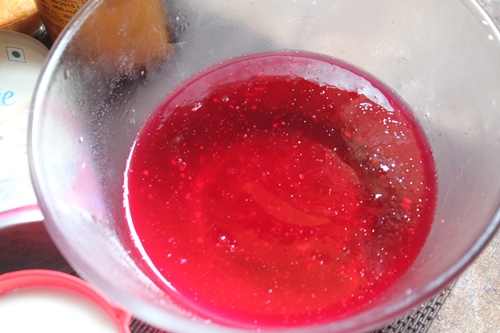 Prepare jelly as per package directions..chill till set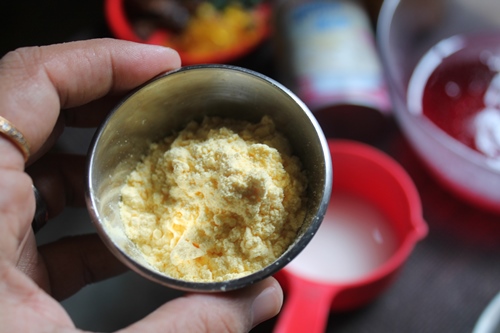 Now lets make the custard, take custard powder in a bowl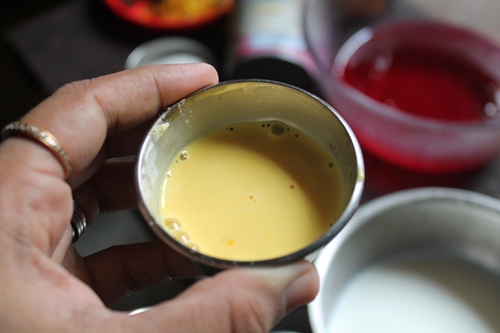 Add little milk to it and mix well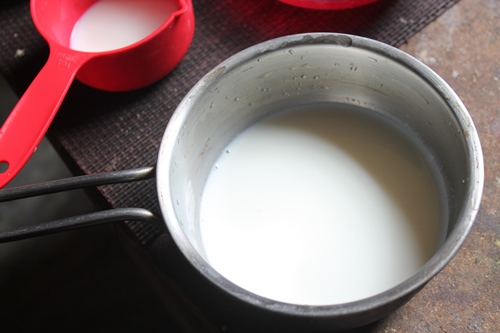 take some more milk in a sauce pan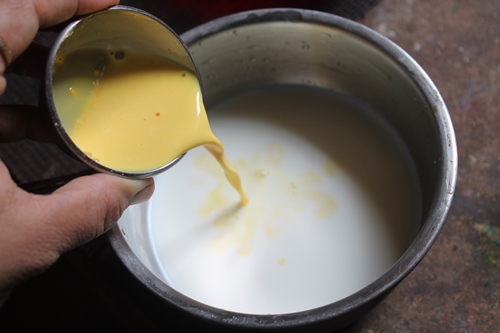 add in custard mix in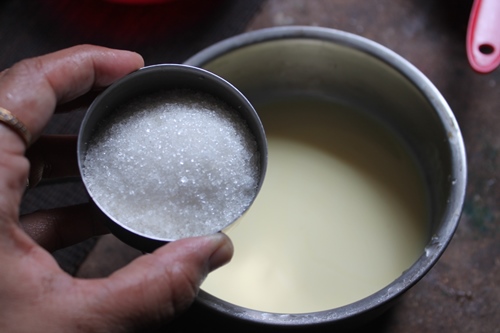 add sugar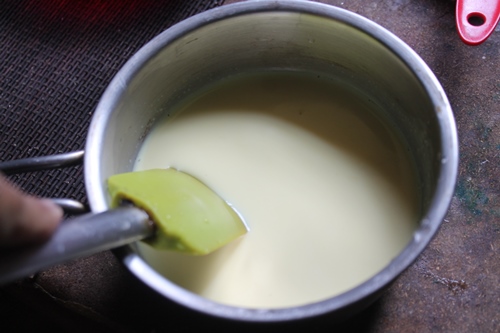 mix well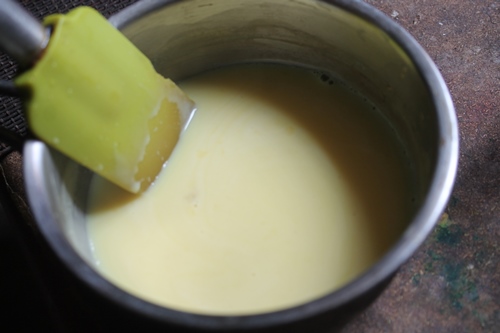 cook this, keep stiring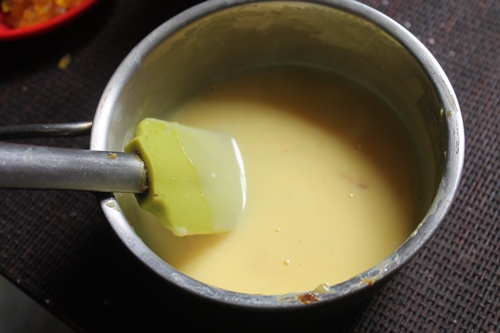 now it has got thick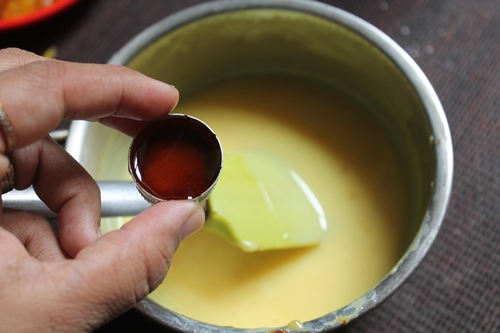 add vanilla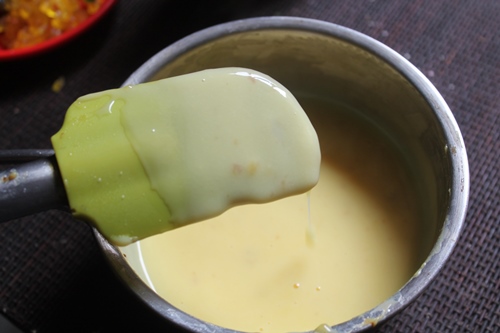 mix well..custard done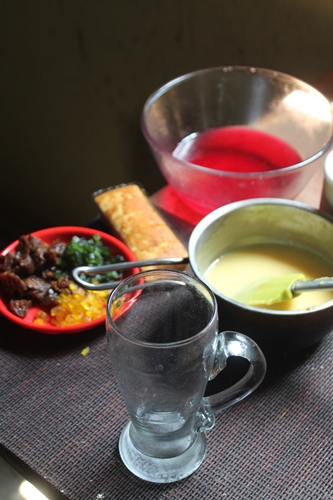 Time to assemble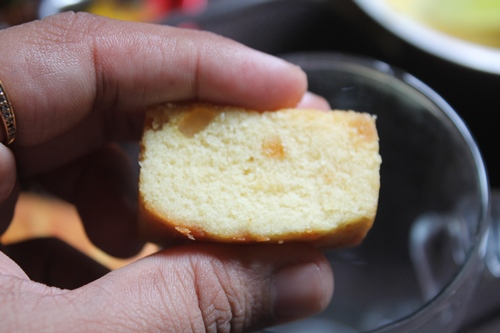 take your cake..i used store bought vanilla cake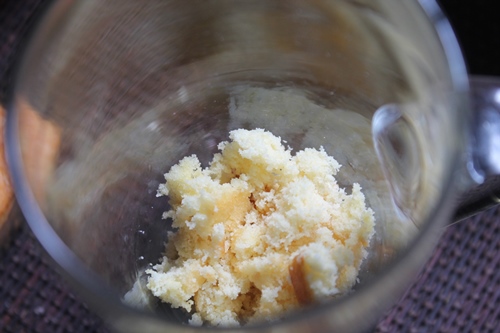 crumble it in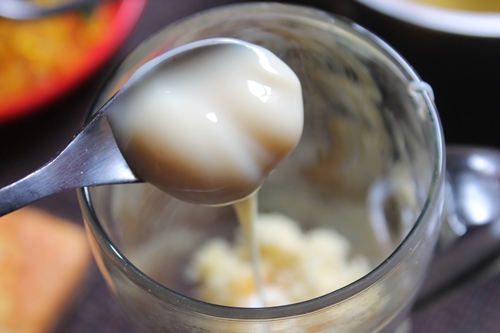 spoon some condensed milk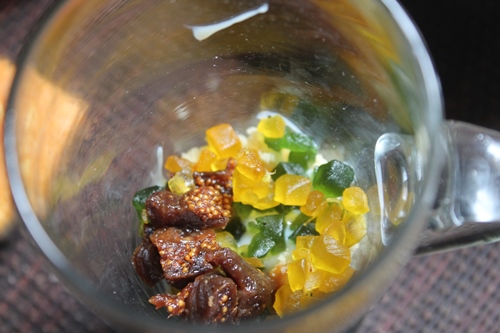 top with dried fruits and nuts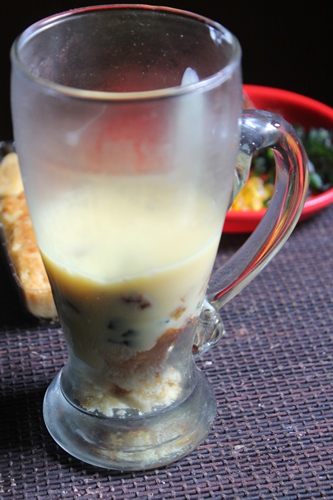 pour over some custard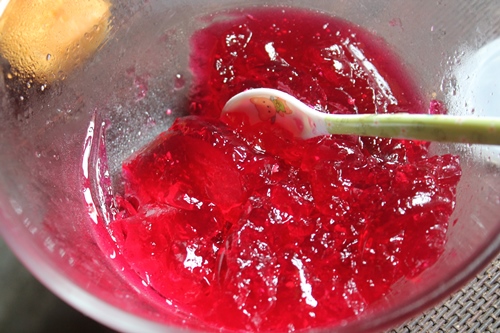 now take your jelly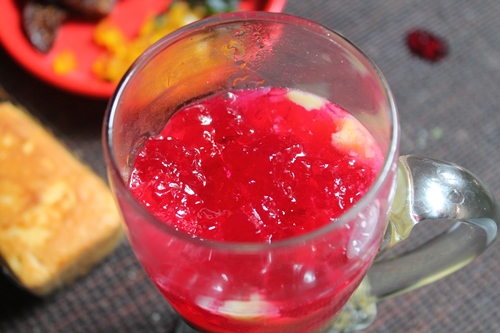 spoon it in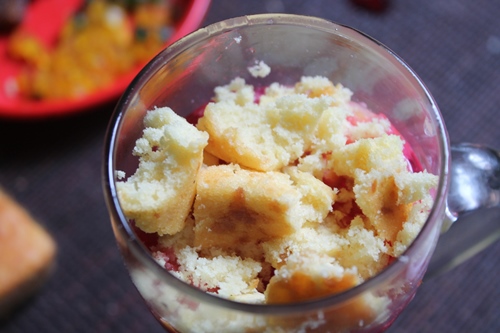 now some more cake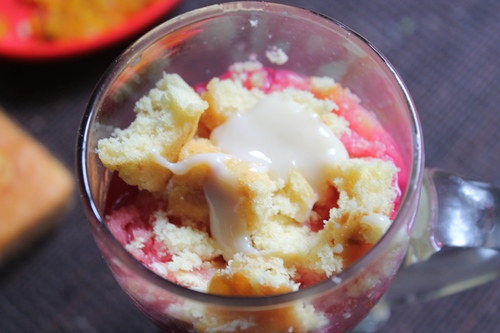 condensed milk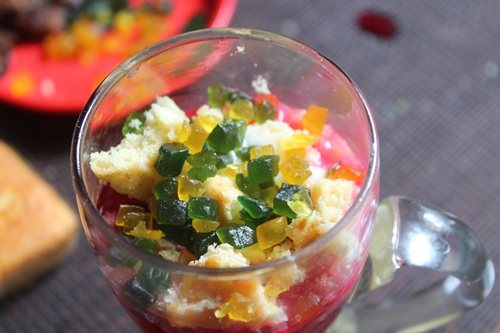 dried fruits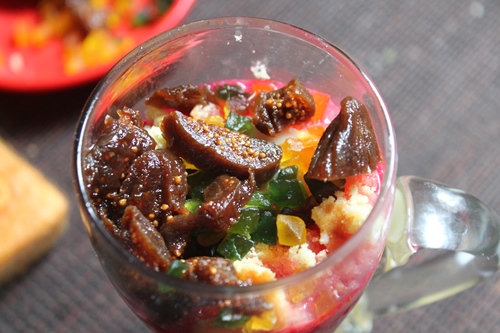 figs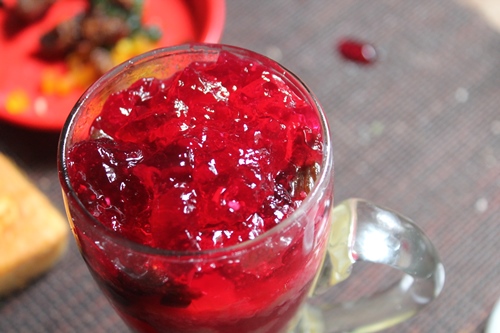 jelly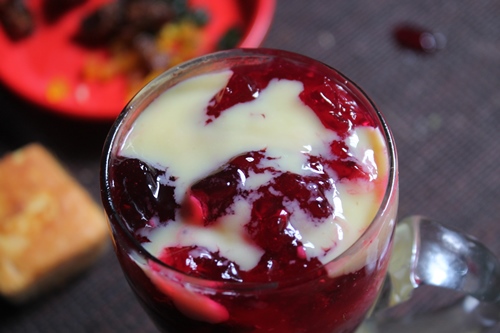 drizzle some custard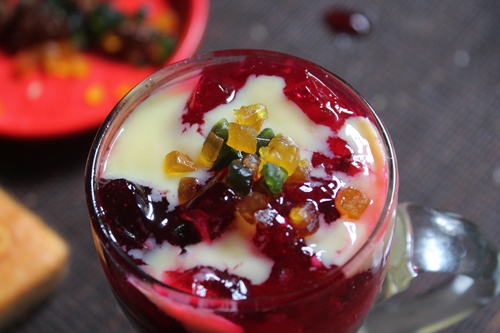 top with some more tutti fruity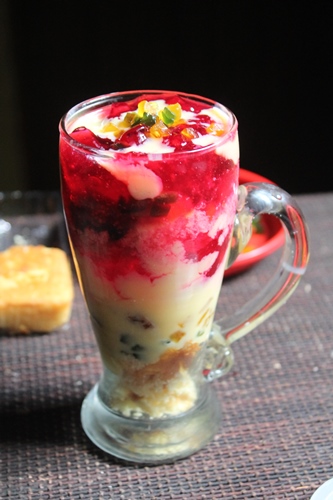 Chill for few hours before serving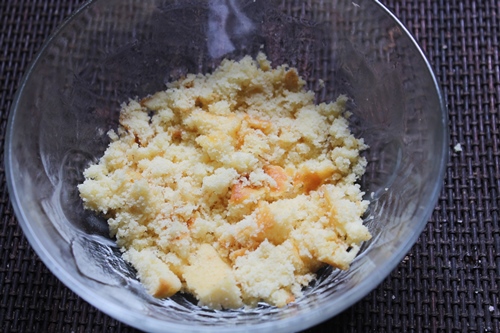 You make it in a glass bowl as well