"Buttery almondy flavoured linzer cookies recipe which are cut out and taste amazing. cookies are filled with jam and sandwiched together. Perfect linzer torte for any parties or occasions"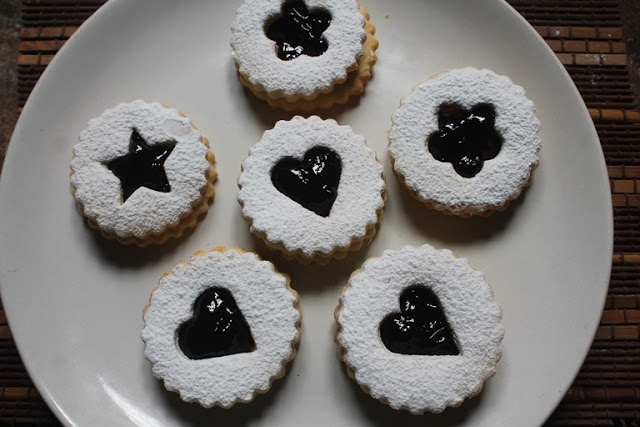 Pin
You can never have too many kinds of Christmas cookies, especially when they're as good as these ones.  This Almond cookie is originated from Austria, the Linzer Kekse!
About Linze Cookies | Linzer Kekse
(source:wiki) Linzer cookies is a very short, crumbly pastry made of flour, unsalted butter, egg yolks, lemon zest, cinnamon and lemon juice, and ground nuts, usually hazelnuts, but even walnuts or almonds are used, covered with a filling of redcurrant, raspberry, or apricot preserves. Unlike most tortes, it is typically single layered like a pie or tart. It is covered by a lattice of thin dough strips placed atop the fruit. The pastry is brushed with lightly beaten egg whites, baked, and garnished with nuts.
Video for Linzer Cookies Recipe
What are Linzer Cookies?
Linzer torte is a holiday treat in the Austrian, Hungarian, Swiss, German, and Tirolean traditions, often eaten at Christmas. Some North American bakeries offer Linzer torte as small tarts or as cookies
Linzer kekse (German: Linzer Augen, "Linzer eyes") or Linzer tarts are a sandwich cookie version, topped with a layer of dough with a characteristic circle shaped cut-out exposing the fruit preserves, and dusted with confectioner's sugar.
Similar Recipes,
Sprinkle Cookies
Monster Cookies without Flour
Cornflakes Cookies
Chocolate Fudge Cookies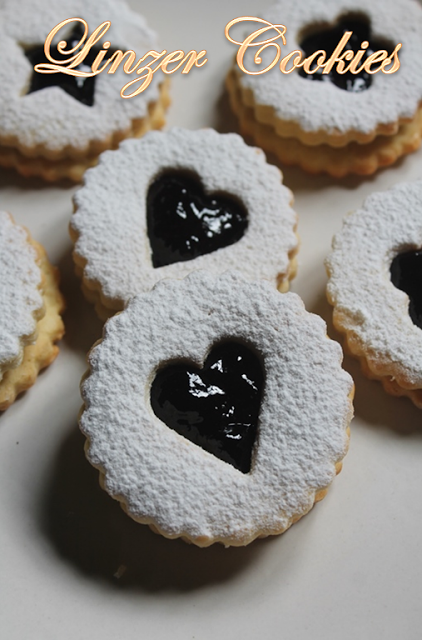 Pin
Austrian Linzer Torte
Linzer cookies is a popular cookie recipe. Linzer Kekse is a buttery almond flour cookies dough cut out using cookie cutter. These cookies has a powdered sugar dusting on top with a jam filling in the center. Traditionally they use raspberry, strawberry or blackcurrant jam. But you can use any jam as you like.
There is another version of the same cookie, called as linzer torte. This cookie is a traditional Austrian pastry, a form of shortcake topped with fruit preserves and sliced nuts with a lattice design on top. It is named after the city of Linz, Austria.
These cookies make a great holiday treat as well as a great christmas present. You can put them in small plastic cover, tie them with a ribbon and you are good to go. These are not only great for christmas, it makes a great recipe for valentines day as well. The only thing is use the best tasting and your favourite jam in this..
Check out this Another Version of Linzer Cookies
MORE COOKIE RECIPES
Coloured Ghee Cookies
Glazed Chocolate Cookies
Dates Cookies
Nuts Cookies
Custard Powder Cookies
📖 Recipe Card
Linzer Cookies Recipe Step by Step Pictures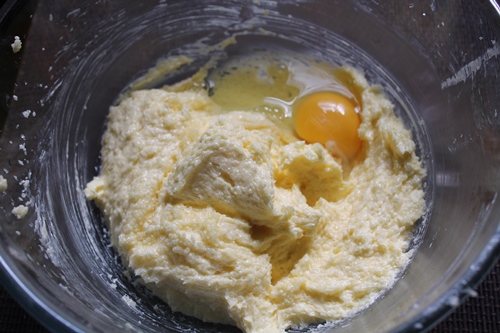 Pin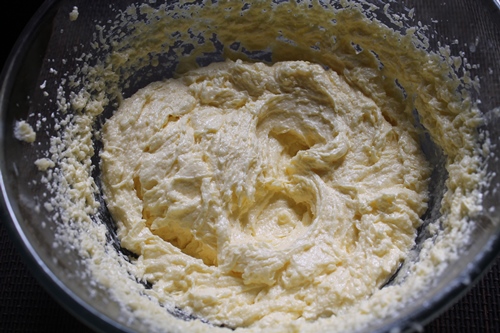 Pin
If you have any questions not covered in this post and if you need help, leave me a comment or mail me @[email protected] and I'll help as soon as I can.
Follow me on Instagram, Facebook, Pinterest ,Youtube and Twitter for more Yummy Tummy inspiration.
IF YOU MAKE THIS RECIPE OR ANYTHING FROM YUMMY TUMMY, MAKE SURE TO POST IT AND TAG ME SO I CAN SEE ALL OF YOUR CREATIONS!! #YUMMYTUMMYAARTHI AND @YUMMYTUMMYAARTHI ON INSTAGRAM!
Pro Tips
Don't over bake the cookie. The cookie will look soft when it comes out of the oven, as it cools it will harden.
Use strawberry jam for bright red colour filling.
Dust the cookie tops with icing sugar as soon as it comes out of the oven.
BAKE AHEAD AND STORAGE
You can make the Almond Flour cookies in advance and store wrapped tightly in fridge. You can store the cookies in fridge for upto a week.
Linzer cookies can be stored at room temperature for 4 to 5 days.
Related Recipes