Monkey Bread or Sticky Buns Recipe with Step by Step Pictures. Monkey bread makes the best christmas morning breakfast option. This soft buns has a buttery texture and a caramel cinnamony sticky sauce.  Cinnamon Sticky Buns are just divine.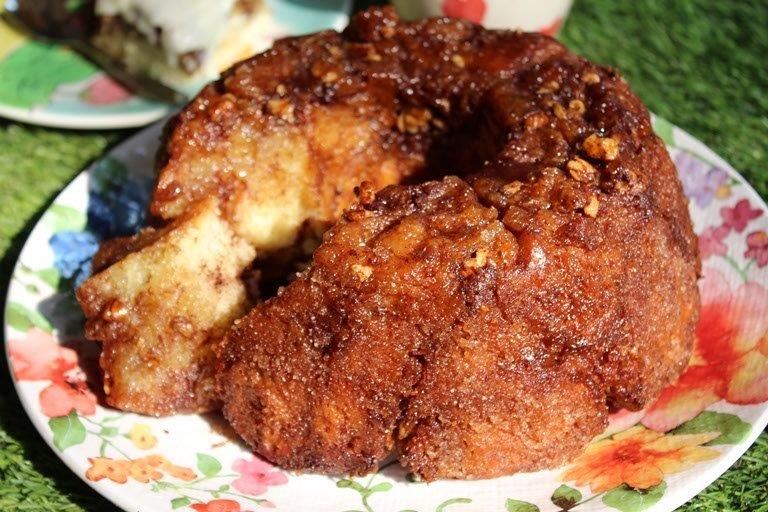 Pin
Why Monkey Bread is called as Monkey Bread?
The origin of the term "monkey bread" comes from the pastry being a finger food; the consumer would pick apart the bread as a monkey would.
How long does monkey bread stays good?
Store in a air tight container at room temparature for couple of days.
How to Freeze monkey bread?
Bake the bread, cover it tightly with foil and freeze them.  Before serving, thaw the bread in fridge and reheat in oven for 10 to 15 mins untill bubbly.
What is the Difference between cinnamon rolls and sticky buns?
Cinnamon rolls has the butter spread inside the rolls. But sticky buns has the sticky sauce on top which makes it dense and more buttery.
Where does Sticky Buns Originated from?
Sticky buns originated from german.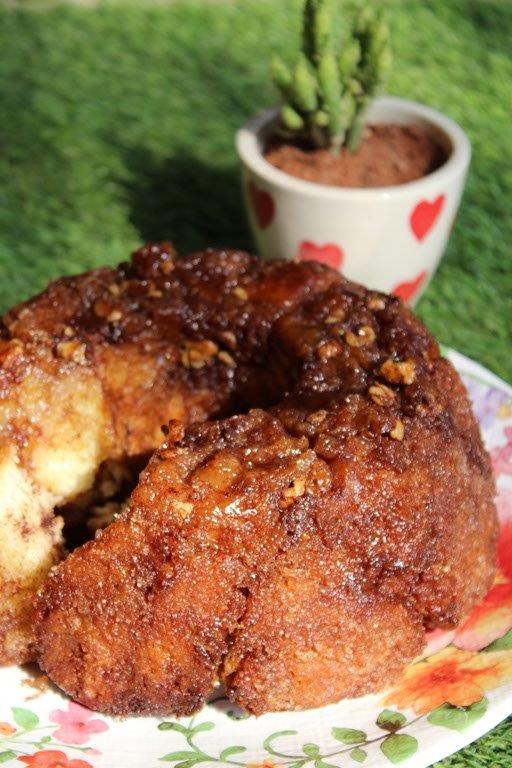 Pin
An easy version of monkey bread is made using store bought biscuit can. But making your own dough for it is not only therapeutic but is so worth it.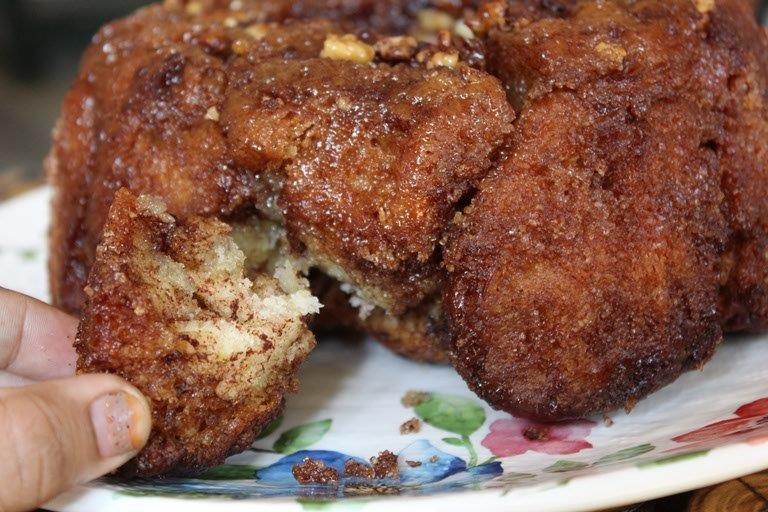 Pin
Monkey Bread Recipe
Monkey Bread is a light airy rolls coated with cinnamon sugar and then baked with a brown sugar butter sauce poured over it. Which creates a caramel sticky bread.
Ingredients
FOR DOUGH:
All Purpose Flour / Maida - 2 cups

Egg - 1

Dry Yeast - 2 tsp

Sugar - 1 tblsp

Melted Butter - 2 tblsp

Salt - 1 tsp

Warm Water as needed
FOR CINNAMON SUGAR BUTTER:
Sugar - ¾ cup

Cinnamon Powder - 1 tblsp

Melted Butter - ½ cup

Walnuts - ½ cup chopped finely
FOR SAUCE:
Butter - ¼ cup

Brown Sugar - ¾ cup

Vanilla Extract - 1 tsp
Instructions
First lets make the dough. Take flour, salt in a bowl and mix well.

Take yeast, sugar in a bowl. Add warm water and mix well, Leave to activate for 5 mins.

Now add egg, melted butter and yeast mix to the flour and knead to a soft dough. Add warm water as needed. Cover and leave aside to rise for 1 to 2 hours untill double in size.

Now make cinnamon sugar to coat the bread. Mix cinnamon, sugar and walnuts and set aside.

In a separate bowl melt butter and set aside.

Now snip small portion of the dough using a scissors. Dip it in melted butter and coat in cinnamon sugar and place in a bundt cake pan. Cover and leave to rise for 30 mins.

Mix together butter, brown sugar, vanilla together to form a sauce.

Pour this over the buns and bake it in oven for 35 to 40 mins.

Once baked remove from oven and cool for 5 mins,

Carefully unmould.

Serve warm.
Notes
1)The dough can be made a day in advance and stored in fridge.
2)You can bake the buns and store in a air tight container in fridge.
3)Warm it in microwave for few seconds before serving.
4)Serve it with extra caramel sauce.
Nutrition Facts
Monkey Bread Recipe
Amount Per Serving
Calories 460
* Percent Daily Values are based on a 2000 calorie diet.

Pictorial:
1)Take yeast in a bowl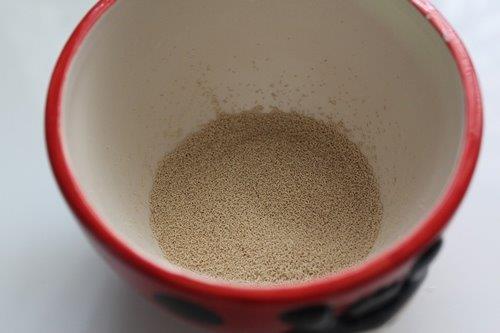 Pin
2)Add sugar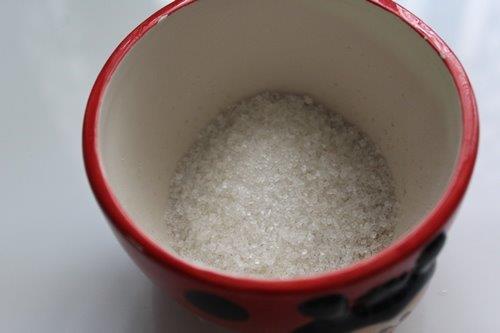 Pin
3)Add warm water and let it activate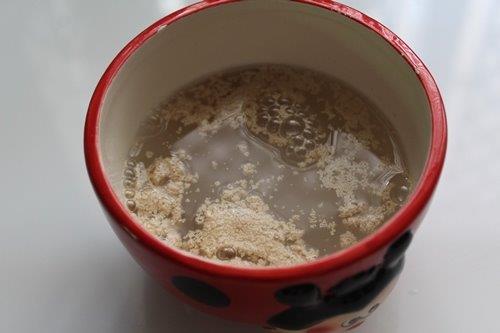 Pin
4)Now it is foamy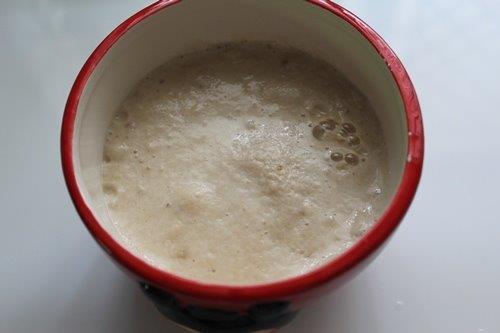 Pin
5)Take all purpose flour in a bowl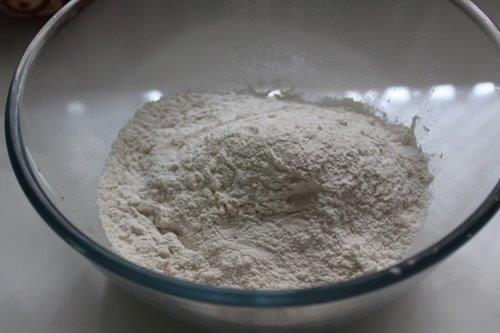 Pin
6)Add in salt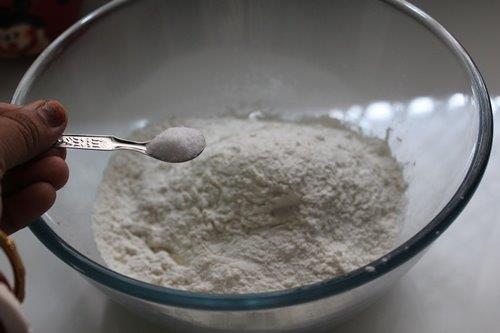 Pin
7)Mix well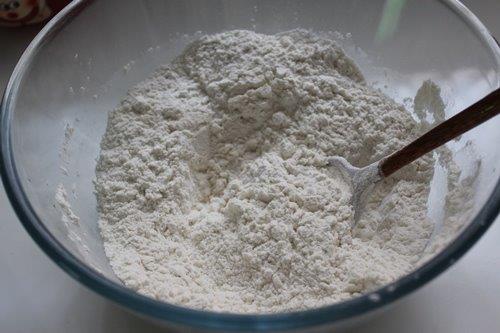 Pin
8)Add in eggs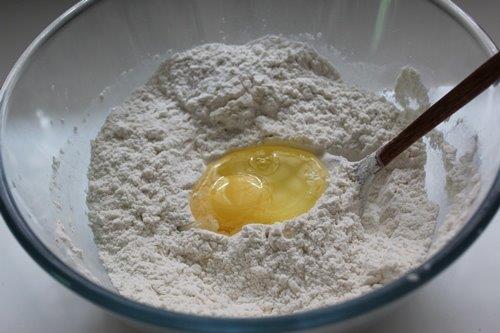 Pin
9)Add in melted butter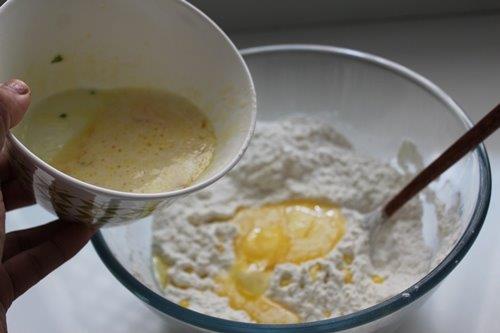 Pin
10)Add in yeast mix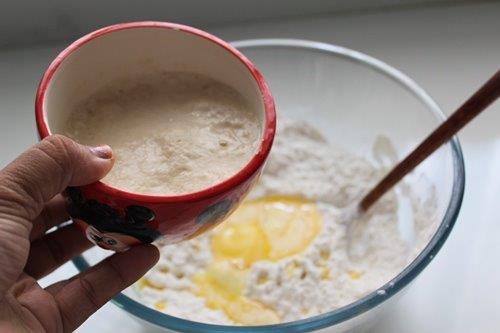 Pin
11)Add in warm water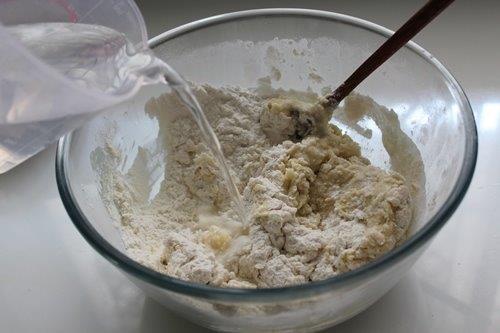 Pin
12)Knead to a soft dough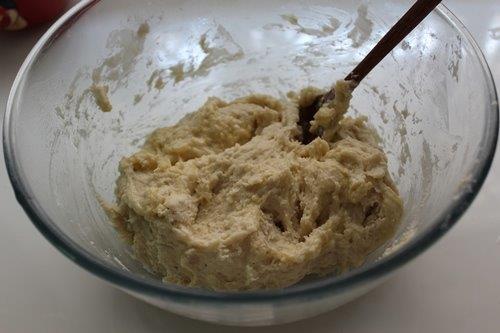 Pin
13)Now the dough is done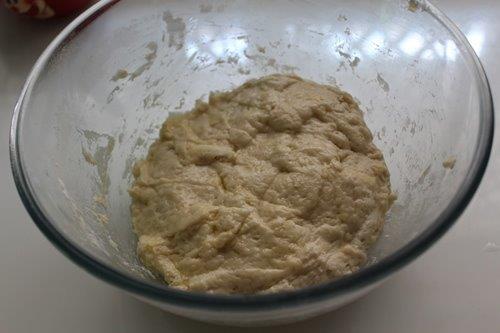 Pin
14)Cover and leave aside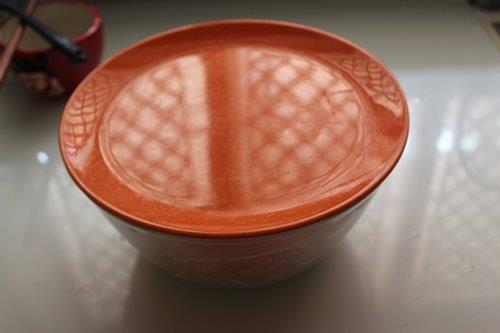 Pin
15)Now the dough is risen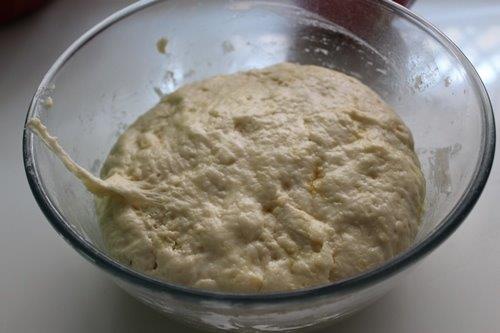 Pin
16)Take sugar in a bowl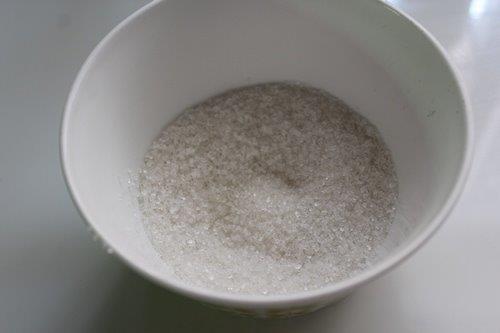 Pin
17)Add in cinnamon powder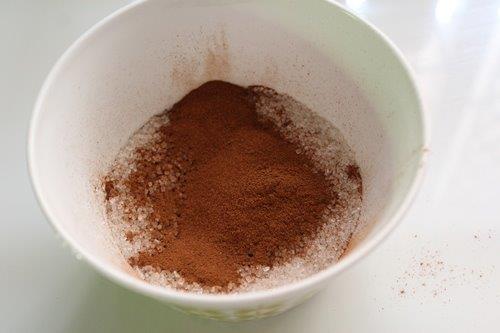 Pin
18)Add walnuts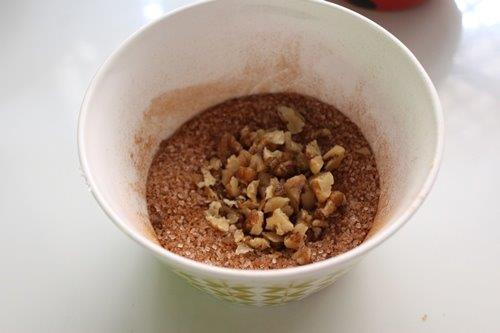 Pin
19)Mix well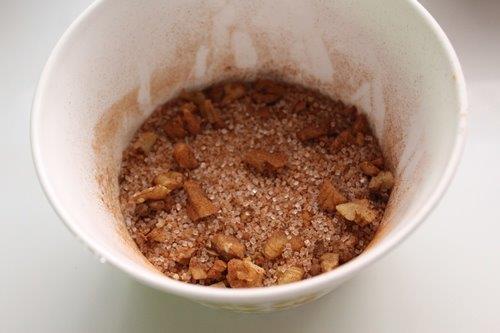 Pin
20)Take a bundt pan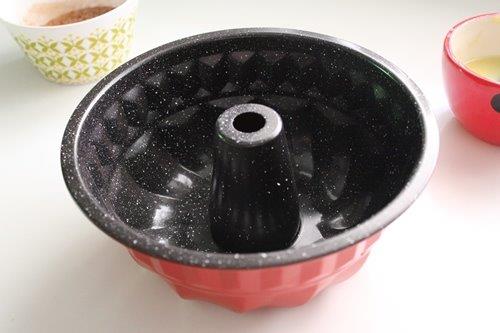 Pin
21)Melt some butter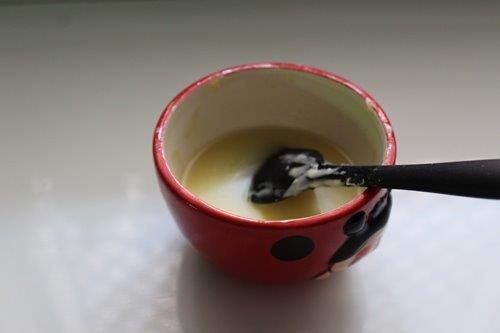 Pin
22)Snip a piece from the dough. Scissors is best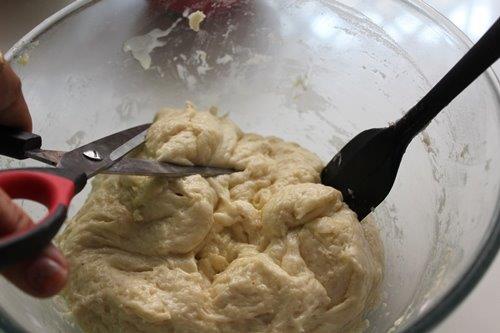 Pin
23)Dip it in the butter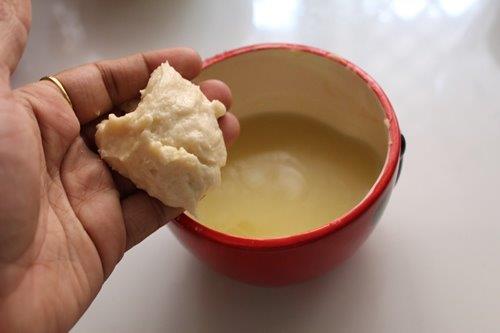 Pin
24)Coat it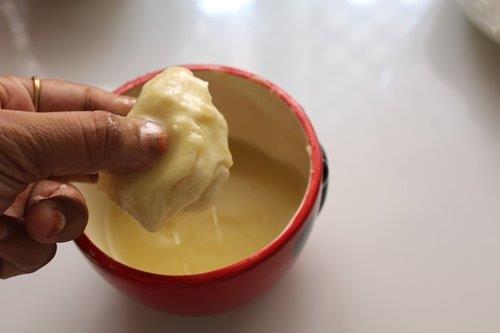 Pin
25)Roll it in sugar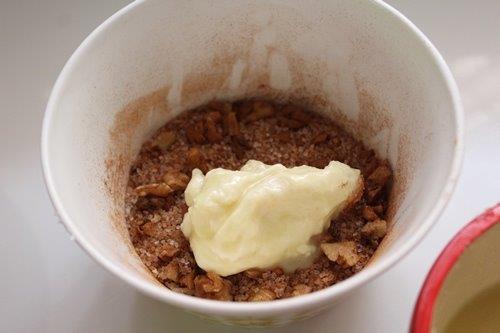 Pin
26)Coat well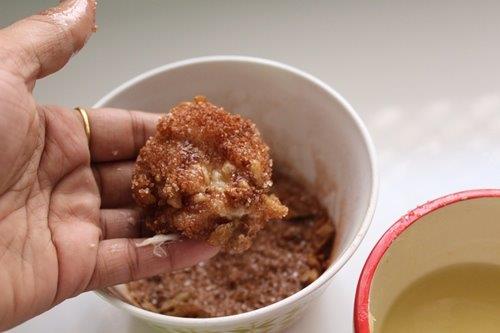 Pin
27)Place in the pan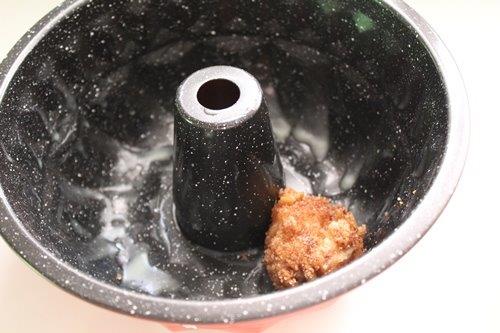 Pin
28)Arrange it like this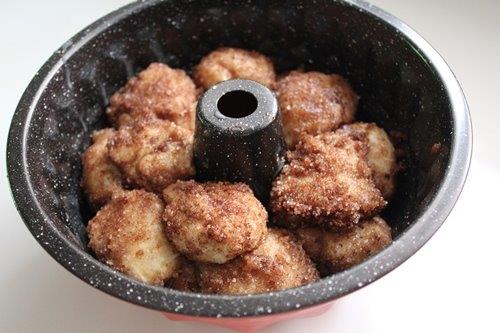 Pin
29)Leave to rise for few mins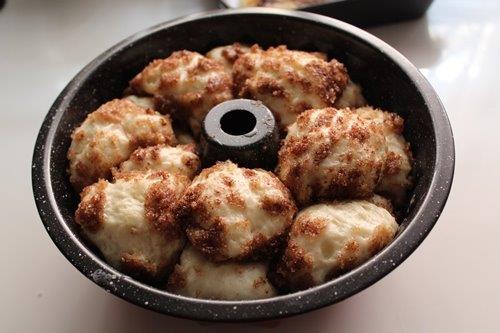 Pin
30)Take melted butter in a bowl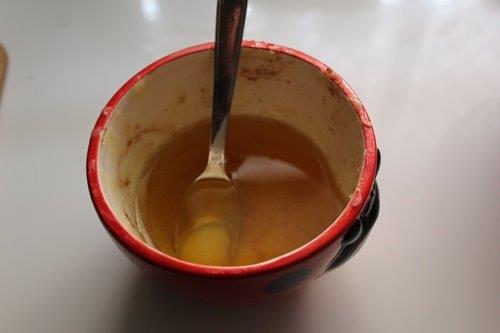 Pin
31)Add vanilla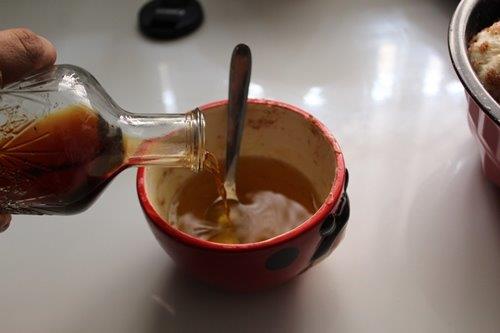 Pin
32)Add brown sugar and mix well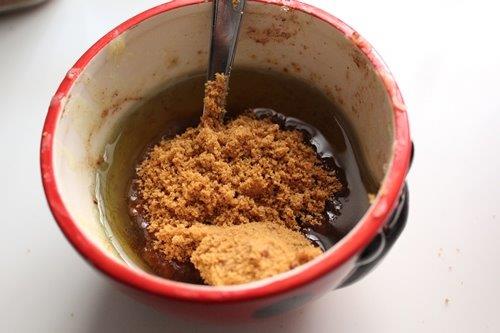 Pin
33)Pour over the buns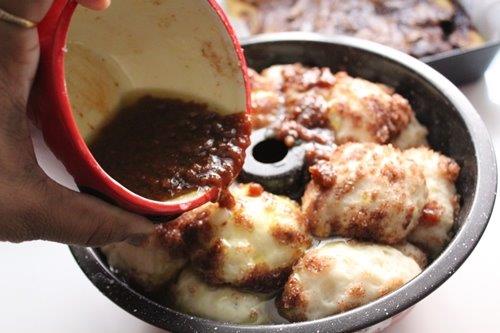 Pin
33)Time to bake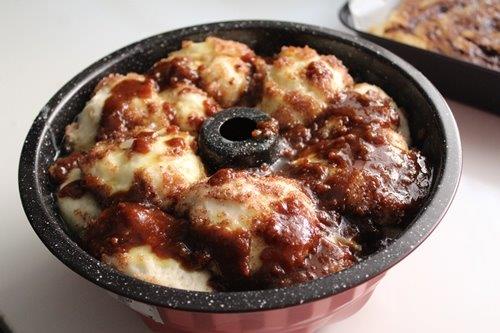 Pin
34)Baked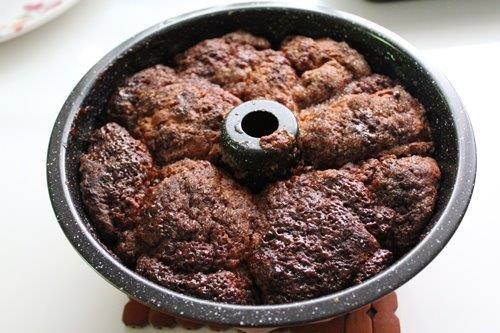 Pin
35)Unmould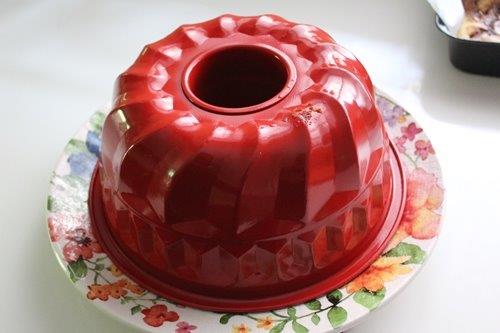 Pin
36)look at that sticky sauce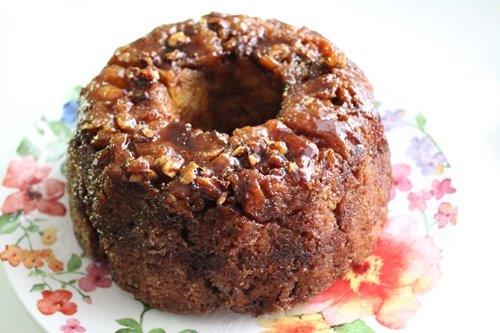 Pin
37)Serve.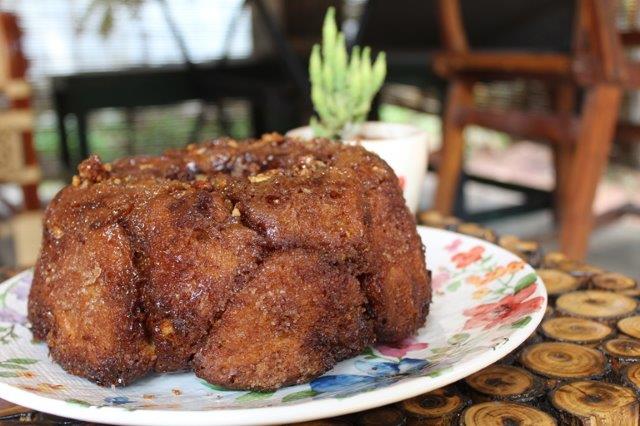 Pin