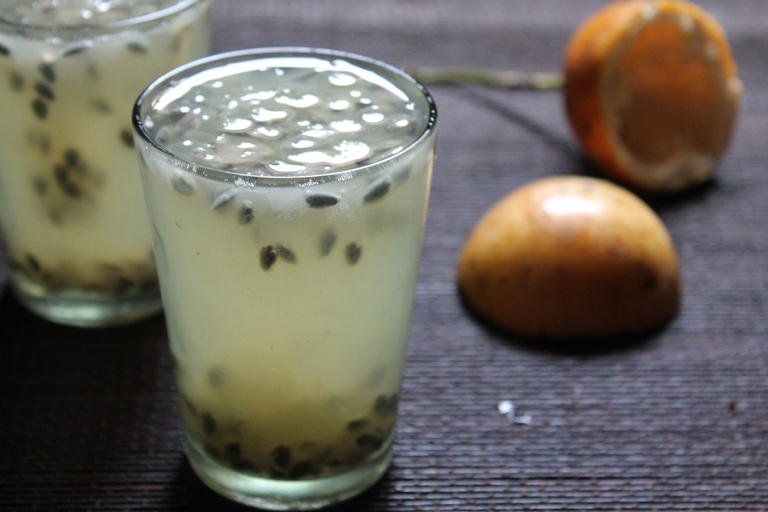 Passion Fruit, i have seen them in cooking shows. I simply adore them and i was waiting for a day when i can get my hands on them. Because in my place it is difficult to find them. But oneday when i went for shopping i found these beauties, immediately i picked 15 of them. I came home cut open one and enjoyed it with a spoon. It was very tasty and i gulped 5 of them like this. I made three recipes using the remaining 10. 1st one is this lemonade.
Similar Recipes,
Lemonade
Ginger Ale
Basil Seeds Lemonade
Mint Lemonade
Watermelon Lemonade
Mango Lemonade
Strawberry Lemonade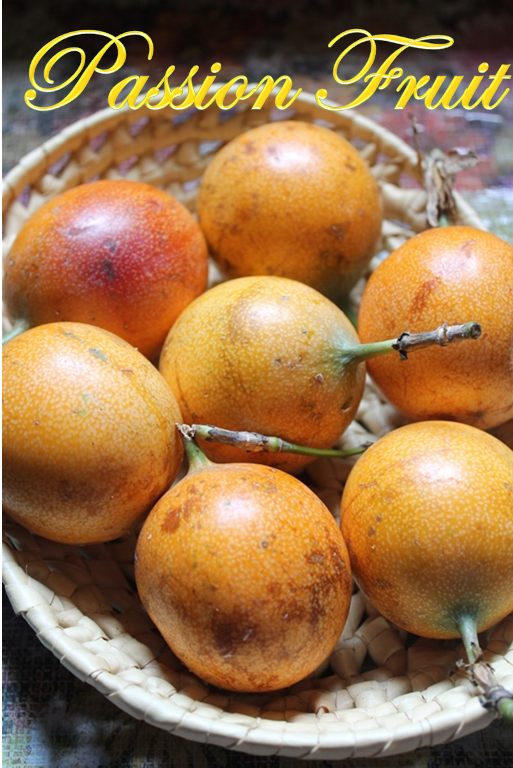 Lemonade is one of my favourite, i make them with a whole lot of fruits. Any fruits with a touch of lemon taste like heaven. Passion fruit is not a exception. It too tasted delicious. It was cooling as well. Perfect for this hot summer day..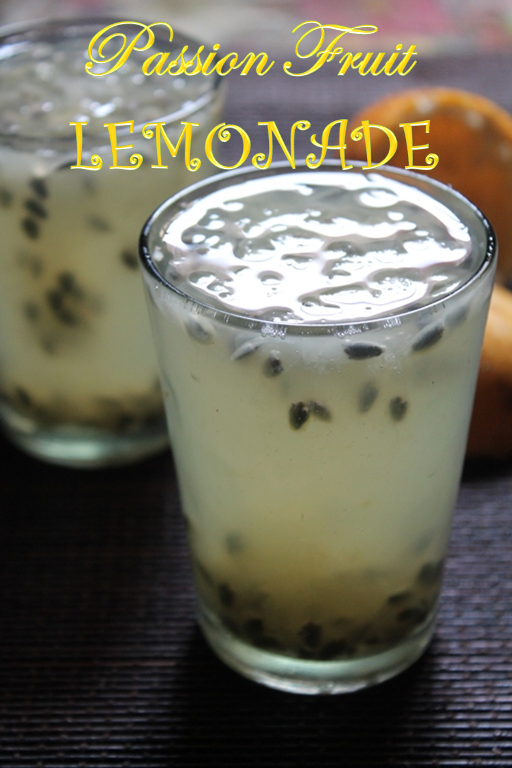 Hope you will give this a try and let me know how it turns out for you..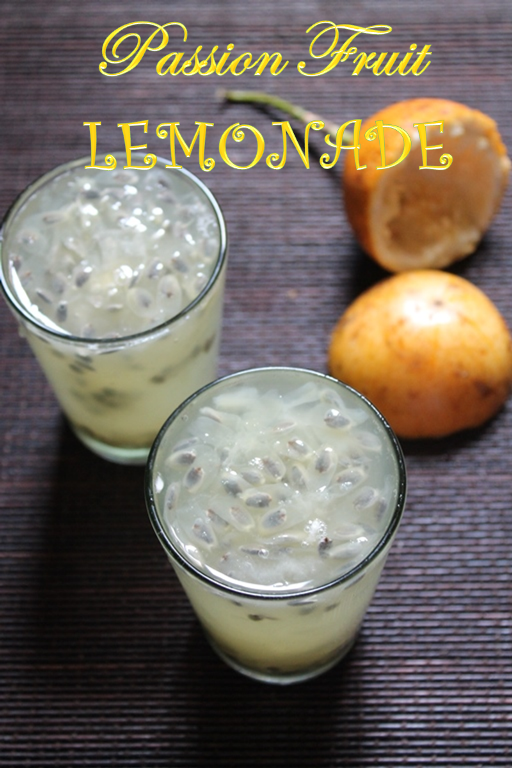 Preparation Time : 10 mins
Serves : 3
Ingredients:
Passion Fruit – 4
Lemon Juice – 3 tblspn or to taste
Simple Syrup – 1/2 cup or to taste
Cold Water – 3 cups or to taste
For Simple Syrup:
Sugar – 1/2 cup
Water – 1/2 cup
Method:
Start by making simple syrup, take sugar and water in a sauce pan, heat till it is melted, now bring it to a boil and boil it for 5 mins. Remove it to a bowl and cool it down. Pour into clean glass and store in fridge for many many years,
Now take lemon juice in a bowl, add in simple syrup and water. Mix well. Taste and adjust the taste as you wish.
Now take your serving glasses, spoon some passion fruit pulp in and top with the lemonade.
Serve cold.


Pictorial: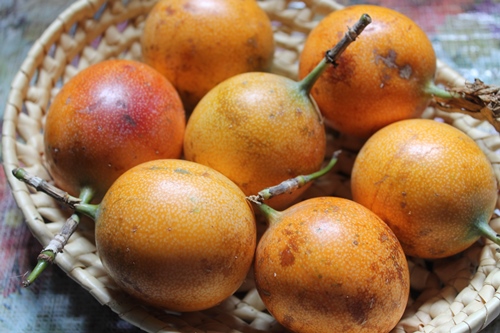 You will be needing some passion fruits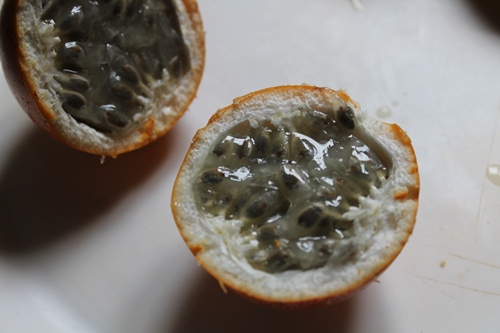 Cut them open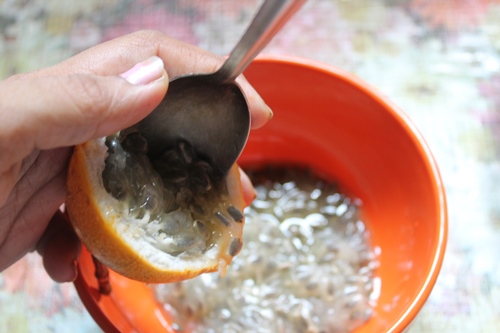 Scoop out the seeds
All scooped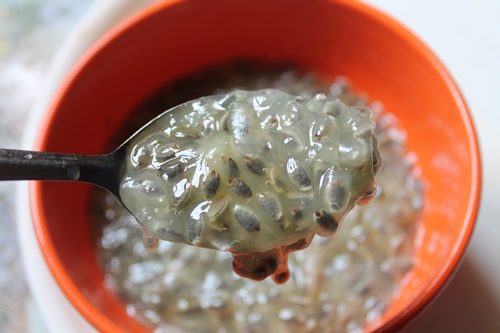 I can eat just like this..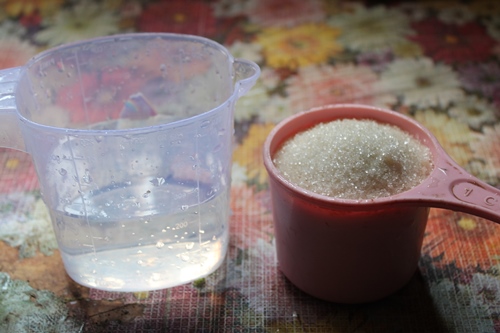 Take sugar and water to make the simple syrup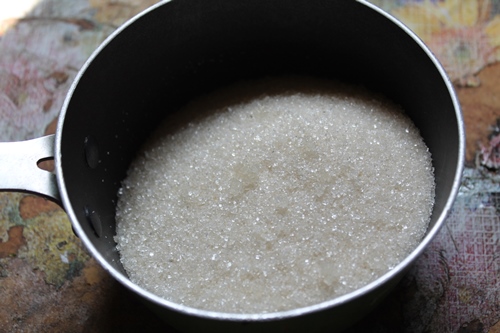 take sugar in a pan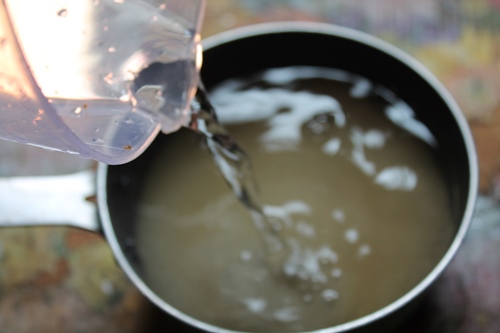 add in water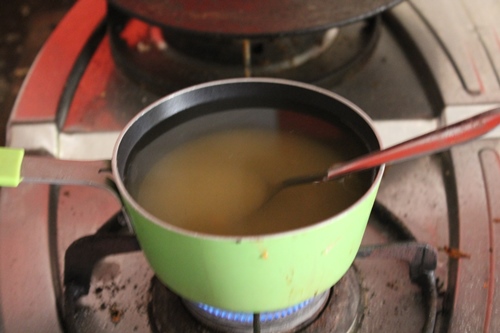 Heat them and bring it to a boil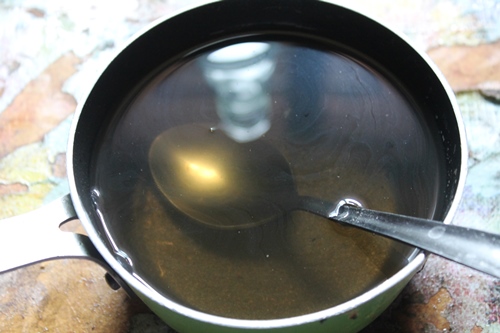 Let them cool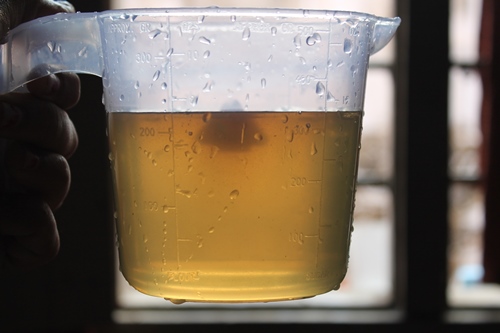 Pour it in a jug and chill them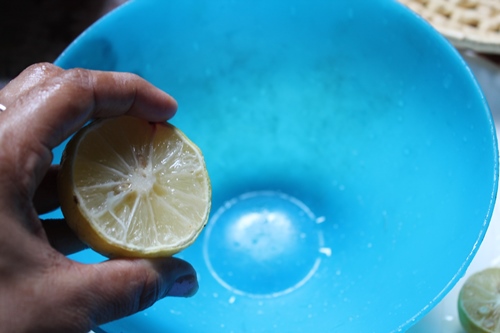 Now lets make the lemonade..Squeeze some lemon juice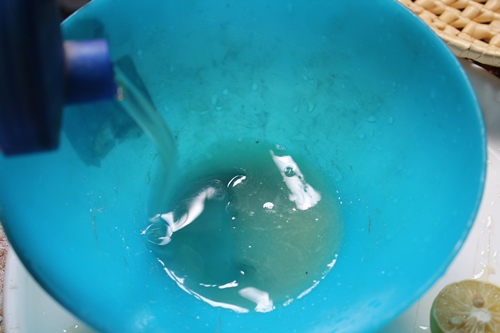 Pour in the simple syrup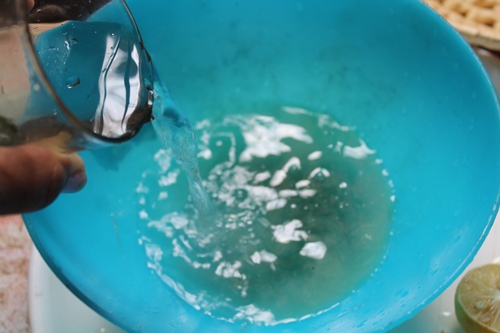 add in cold water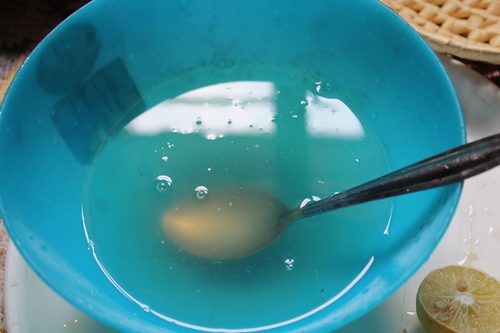 Mix well and taste and adjust the sugar and lemon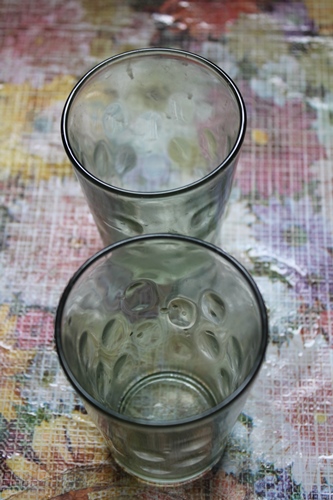 Take your glasses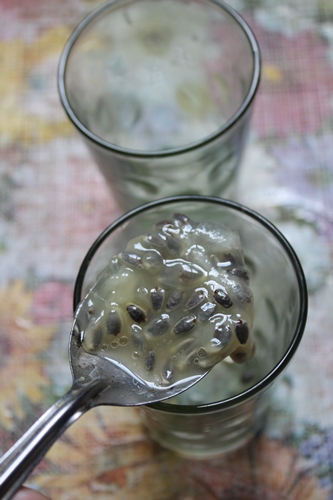 spoon some passion fruit pulp in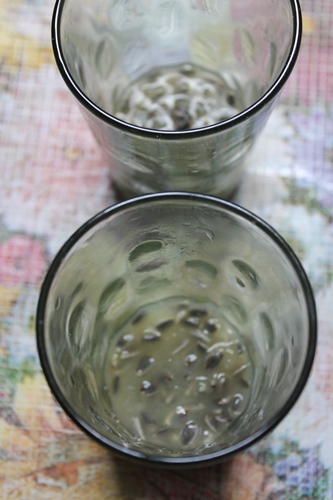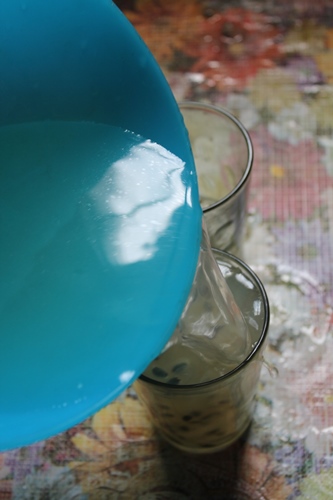 now pour in your lemonade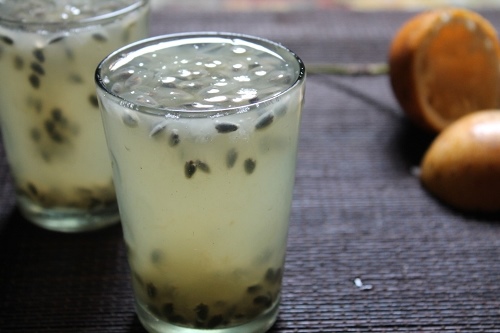 Stir and serve