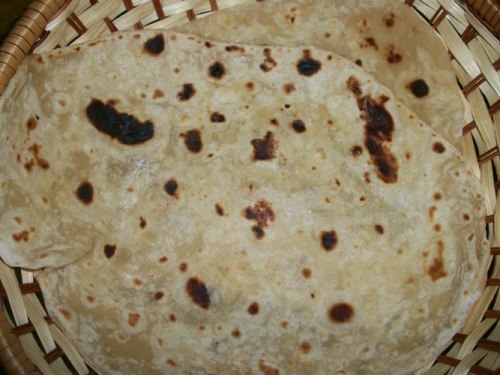 Wheat naan
Naan is a famous Indian bread that needs lots of time to make..But this one is a easy version of it and also it is healthy because it is made form Wheat flour..So you could make this when ever you want..I served this with Paneer Tikka Masala..So please try this and let me know what you think…
Ingrediants:
Wheat flour-1 cup
All Purpose Flour / Maida -1/2 cup
Baking powder-1 tsp
Salt to taste
Sugar-1 tblpsn
Oil-2 tblspn
Warm Milk-1 cup or required
Butter for frying
Method:
Mix all the ingrediants together in a bowl. In a separate bowl mix oil and milk.Pour this in the flour mixture and make a soft dough.Cover the dough with wet towel and let it sit for 1 hour.
After 1 hour,Divide the dough into equal portions and start rolling,into oval shape or circle.
Put this in a very hot tawa and cook on both sides till little brown spot starts to appear.
Remove this and apply some butter over the naan.Serve hot with any side dish.
Pictorial: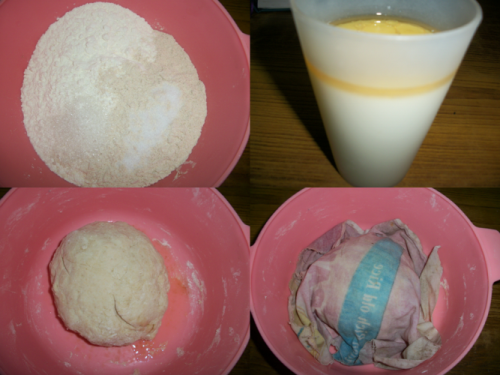 Make a dough and let it rest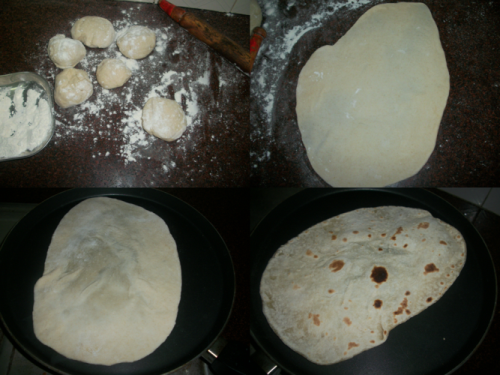 sivide into equal sizes and roll it…Fry in a tawa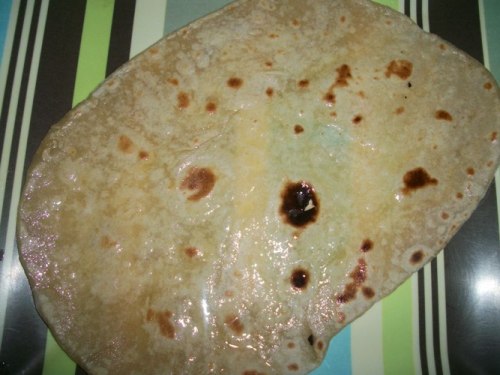 apply butter generously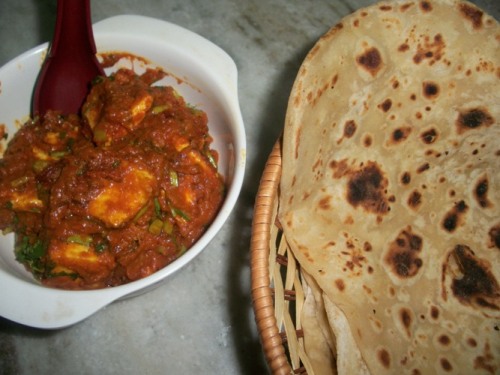 Serve hot